Have you enjoyed all these Ha Long dishes yet?
Ha Long not only has beautiful natural scenery, thousands of large and small cruises from idyllic to super luxurious. Besides, Ha Long also "cuts the heart" of many tourists who have set foot in this beautiful land with delicious and attractive dishes. Let's take a look at the most delicious dishes in Ha Long!
Hand-grinded squid cake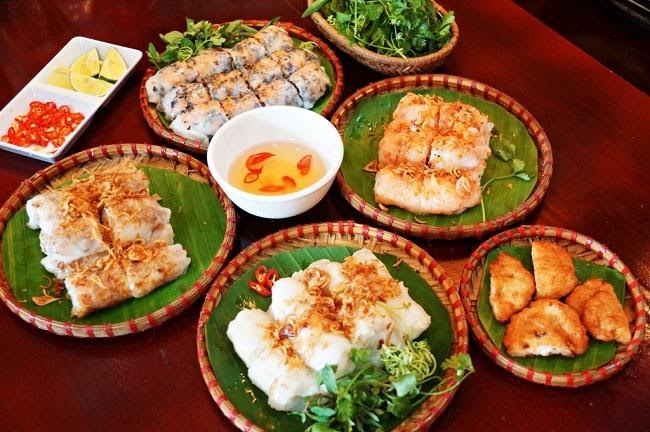 Photo: @amthuchalong
You can eat banh cuon anywhere. But only in Ha Long can enjoy this dish in the most special way. Because the accompanying squid cake is pounded by hand, the ingredients are made with the freshest squid. When eating, you can feel the true aroma of squid and the crunchy taste of fresh squid.
The most special is the dipping sauce with the sweet and sour taste of chili peppers. The most delicious is when the banh cuon has just been cooked hot, sprinkle some dried onions on top and enjoy.
The banh cuon shop that has been highly appreciated by many customers for its quality has been around for a long time, Mrs. Ngan. right next to Bach Dang theater. The price fluctuates around 40k/1 serving.
Fried snails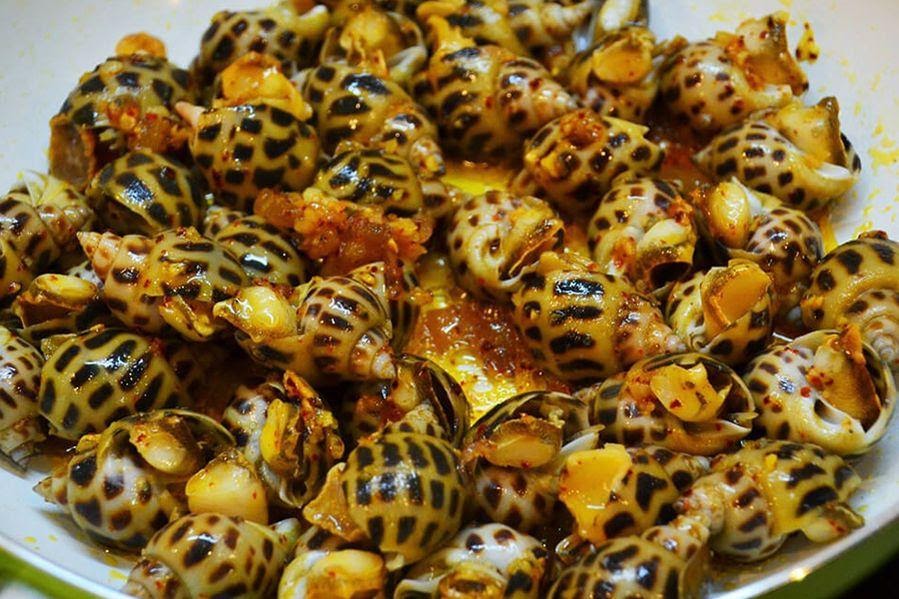 Photo: @amthuchalong
Snail Stir-fry is one of the delicious dishes that cannot be missed every time you come to Ha Long. It is a simple dish, at a reasonable price, which is loved by many customers. When eating snails, you should go to the sidewalk shops to feel more comfortable and delicious with the traditional way of cooking.
Fried snails are stir-fried with soy sauce, lemongrass, tamarind sauce, coconut... Very tasty and nutritious too. In Ha Long, there are also many types of snails for you to choose from: snails, snails, snails... the price ranges from 35k/1 plate.
You can refer to the snail shop  : 
Snail shop in the alley next to the old Quang Ninh museum (on Nguyen Van Cu street), there are 2 shops, both very crowded, of the same quality, mainly sold to students, so the price is relatively cheap.
Van Lang sidewalk snail restaurant, this restaurant is very delicious but the price is a bit high compared to the common ground. Most of Ha Long snail shops serve boiled, fried and grilled snails, in addition, there are also oyster dishes eaten with snails.
Pearl porridge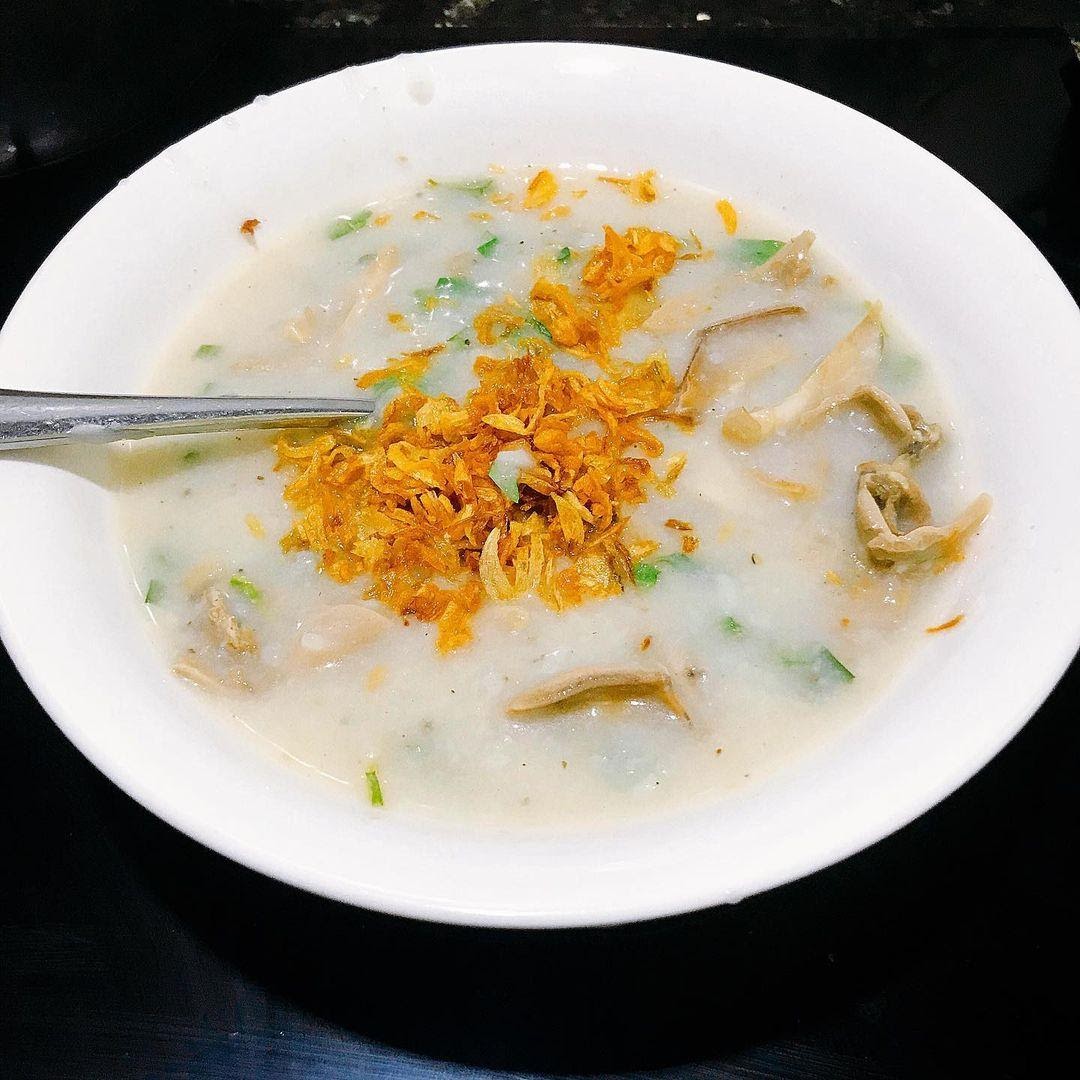 Photo: @amthuchalong
Porridge Mussels can be eaten everywhere, freshwater mussels are caught in rivers and ponds. But in Ha Long, mussel porridge is very special because mussels are caught from the sea, bigger and more flavorful. Mussel porridge is a nutritious dish, porridge is cooked with flour, when eaten in combination with scallions, laksa leaves, dried onions and stir-fry, it is very fragrant and greasy.
The delicious mussel porridge restaurant that you should visit. When I come here, I'm at Ha Long market 1 and Ha Long market 2. Each bowl of porridge costs from 15-20,000 VND/1 bowl.
Sam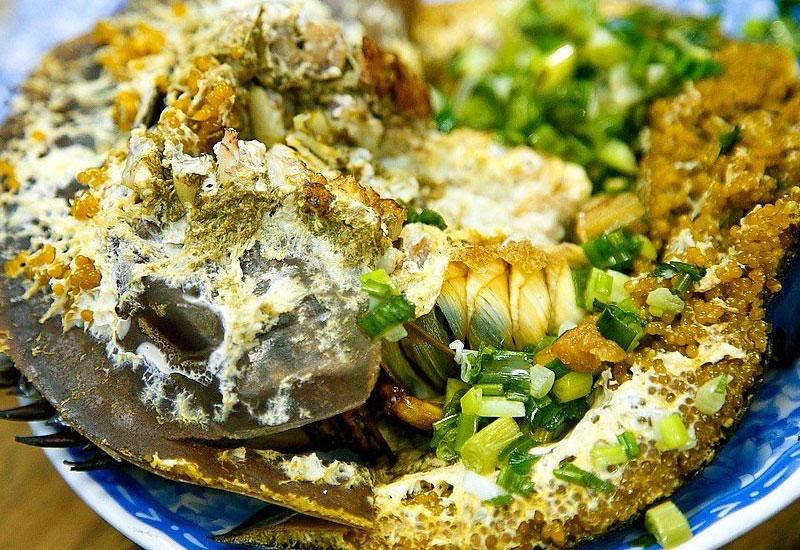 Photo: @amthuchalong
Sam is a delicious specialty when coming to Ha Long. Sam is processed into many dishes: sweet and sour stir-fried, making sam egg rolls is very strange and delicious.
The address of this most famous delicious sam restaurant in Ha Long is Sam Ba Ty at Lane 6 Cao Thang. In the afternoon, at the snack area of ​​Ha Long market 1, there is also a shop selling sweet and sour sam, which is quite delicious.
Quang Yen sam shop is located on the way from Ha Long to Hanoi, the price of samosas fluctuates around 150,000 VND.
Seafood noodles and rice cakes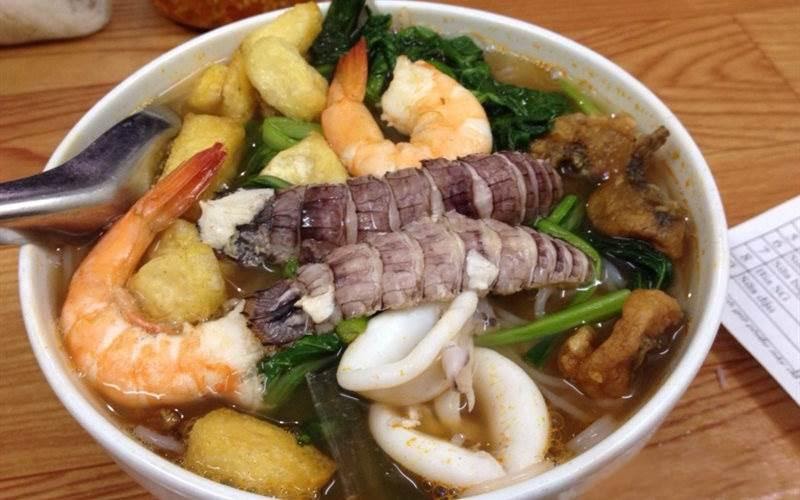 Photo: @amthuchalong
This dish is loved by many people everywhere. But in Ha Long, you will feel a completely different taste because here is a fresh seafood paradise. The ingredients are caught directly from the sea, so it will be fresh and attractive, much more authentic. A full bowl of vermicelli or fish cake with seafood will include: shrimp, surface, squid, crab meat, fish cake, vegetables, vermicelli, rice paper served with raw vegetables mixed with sweet and cool broth.
Coming to Ha Long, you can easily find the following delicious seafood noodle and rice cake shops: Hai Van restaurant at the top of the road of Dong Bac company, Loong Toong market…
Besides other restaurants, With the above delicious dishes, coming to Ha Long, you will also enjoy many other delicious dishes such as: Sa worm, Tien Yen hill chicken, Hoanh Bo soaked glutinous rice wine, surface vermicelli, Ha porridge, grilled pheasant... take your backpack Come up and go to feel the culinary culture of this beautiful city.
Meet Our Experts
Request a quote
Please make sure your email is correct.