Discover the mysterious wild beauty of Luon cave
Ha Long is a tourist destination that has never ceased to be hot, even in winter or summer. This place gathers all the most exquisite beauties of nature, majestic and breathtakingly attractive. However, if you want to find a new, unique and wild beauty, you should not miss the place to visit Luon cave - Ha Long. This will definitely be a stop with many interesting experiences for "travel enthusiasts".
Location of Luon Cave
Photo: @hangluon
Luon Cave- Ha Long is located on Bo Hon island, about 15km from Bai Chay. The entrance of the cave is 3m high, about 4m wide, the scenery here is very wild, magnificent, steep cliffs, four seasons of clear blue water, as calm as a mirror. Close to the water's edge is a bow-shaped gate that opens at the foot of the island, which is Luon cave.
At the end of the cave is a lake and more yellow monkeys reside, adding to its beauty and evoking curiosity. for tourists when coming here. Especially the shape of Luon cave, in front of the cave there is an archway that looks like a very strange and mysterious tunnel. At the entrance of the cave opening to the sea with a jade-green water color blending with clouds, trees, and mountains  creates a watercolor painting that has "cut the heart" of many visitors.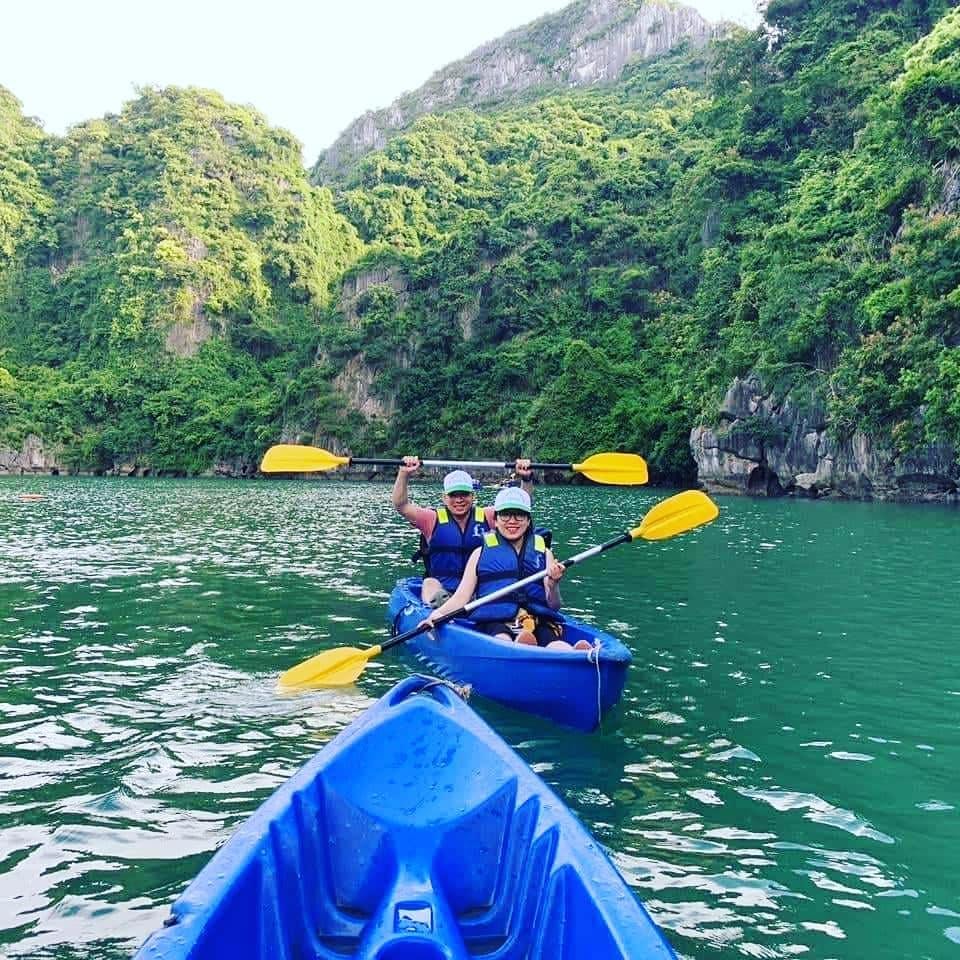 Photo: @dubinnguyen
Above the cliffs are longan, ferns, orchids and Many green trees cover the water surface, making the scene more poetic, lyrical and shimmering than ever.
Inside Luon cave are cliffs shaped like shells. Fossilized snails have made a strangely beautiful and attractive Luon cave.
Experience in Luon cave
Going to Luon cave, you can not only admire the beauty of Luon cave. nature, but also many other experiences that you should try once in your life.
Kayaking
This is the first experience that you should try when come here. You will be able to paddle the boat yourself, touch the clear blue water, relax, admire the surrounding scenery, enjoy a fresh air. Because this boat is quite small, you can only seat up to 2 people and wear extra life jackets for safety when sailing.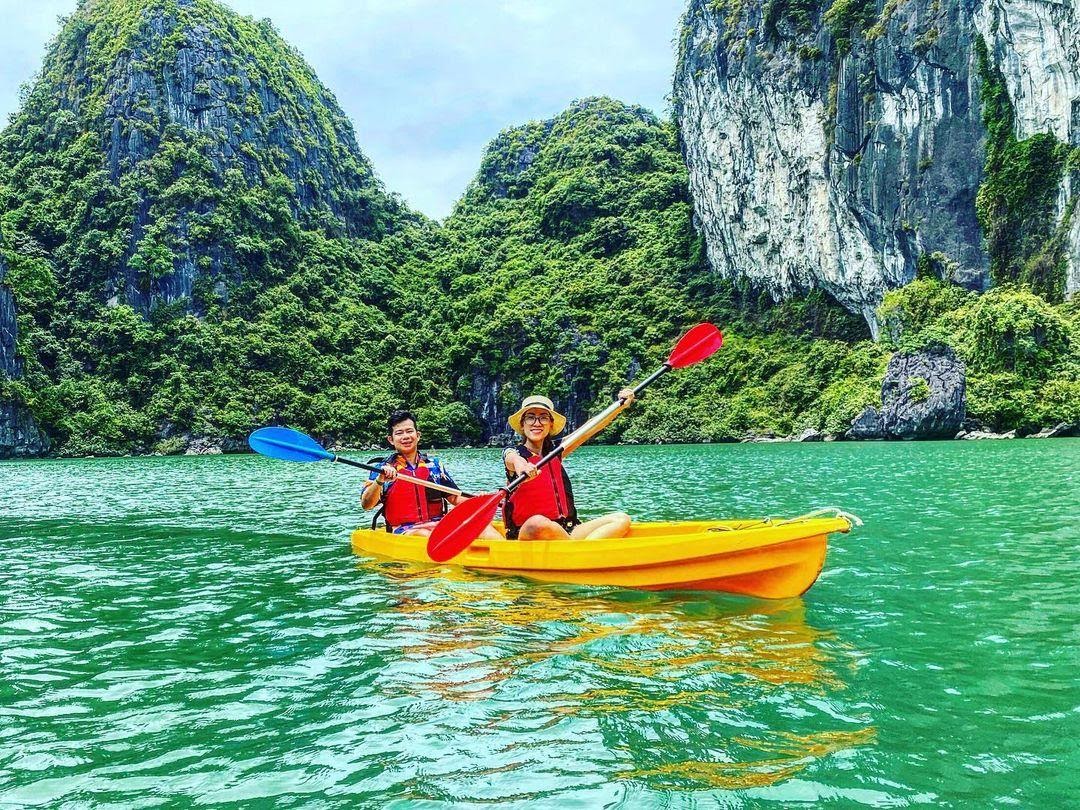 Photo: @duongph217 
Also, you can book a Halong cruise tour, because most cruises have itineraries. go through Luon cave from day tours or 2 days 1 night all inclusive.
How to navigate to Luon cave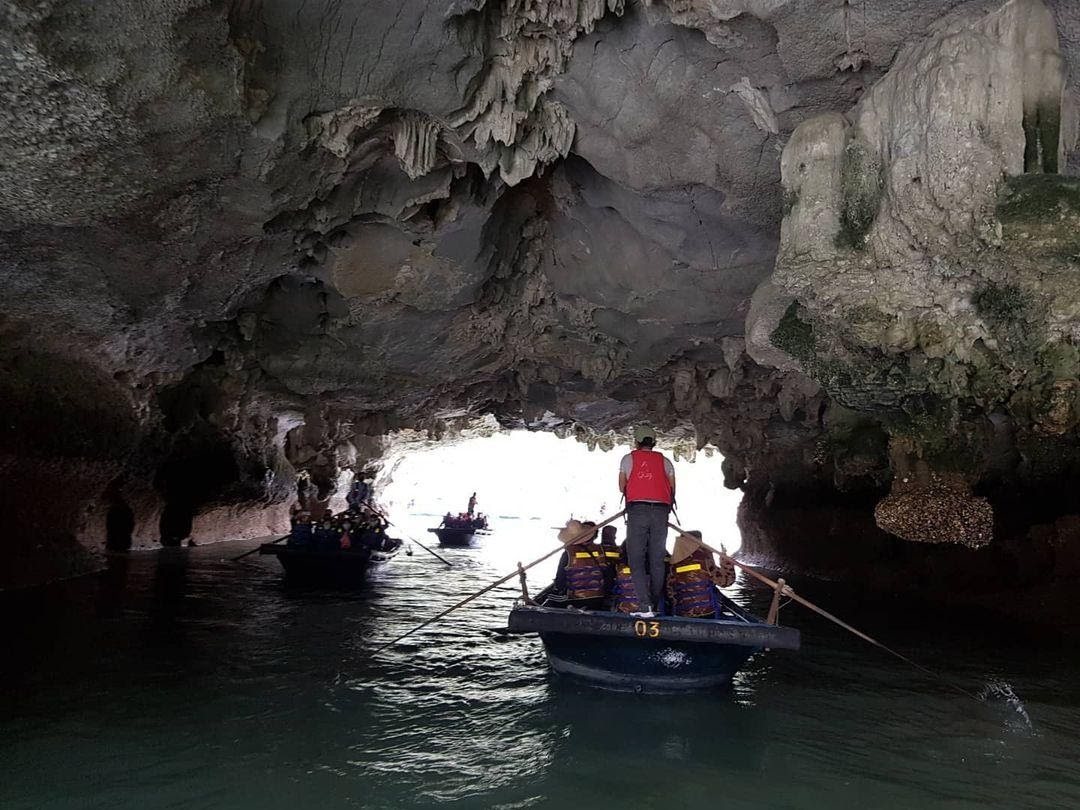 Image: @kay5437
To move to Luon cave, you will depart from Tuan Chau international port, then buy a ticket to go to Bo Hon island. If you choose to go by tour, you will not need to worry about how to move because the cruise includes all packages from meals to tickets, accommodation and guides for you.
The right time to visit Luon cave
Visiting Luon cave in every season has its own beauty, but the best time is from September to April of next year because the sea is calm at this time, the water is clear without rainstorms and won't be overcrowded with tourists, you will have a more comfortable and relaxing tour.
It is recommended to bring swimsuits, life jackets and supplies personal essentials such as sunscreen…because transportation will be more difficult on land. Hopefully the above sharing will partly help you understand more about Luon cave and easily find yourself a fun and meaningful trip.
Meet Our Experts
Request a quote
Please make sure your email is correct.