Yen Tu - where time stands still
2021 is the most special year in history, the raging epidemic has ruined many spring travel plans, due to the social distancing banning large gatherings. Yen Tu is annually the hottest spring travel destination in the North every Tet holiday, attracting millions of visitors - a place known for its majestic natural scenery, quiet sacred Buddha land, and famous scenic spots. in Ha Long. Let's travel to Yen Tu spring through a small phone, waiting for the day "the storm has dissipated", we will go to explore again.
Where is Yen Tu scenic area?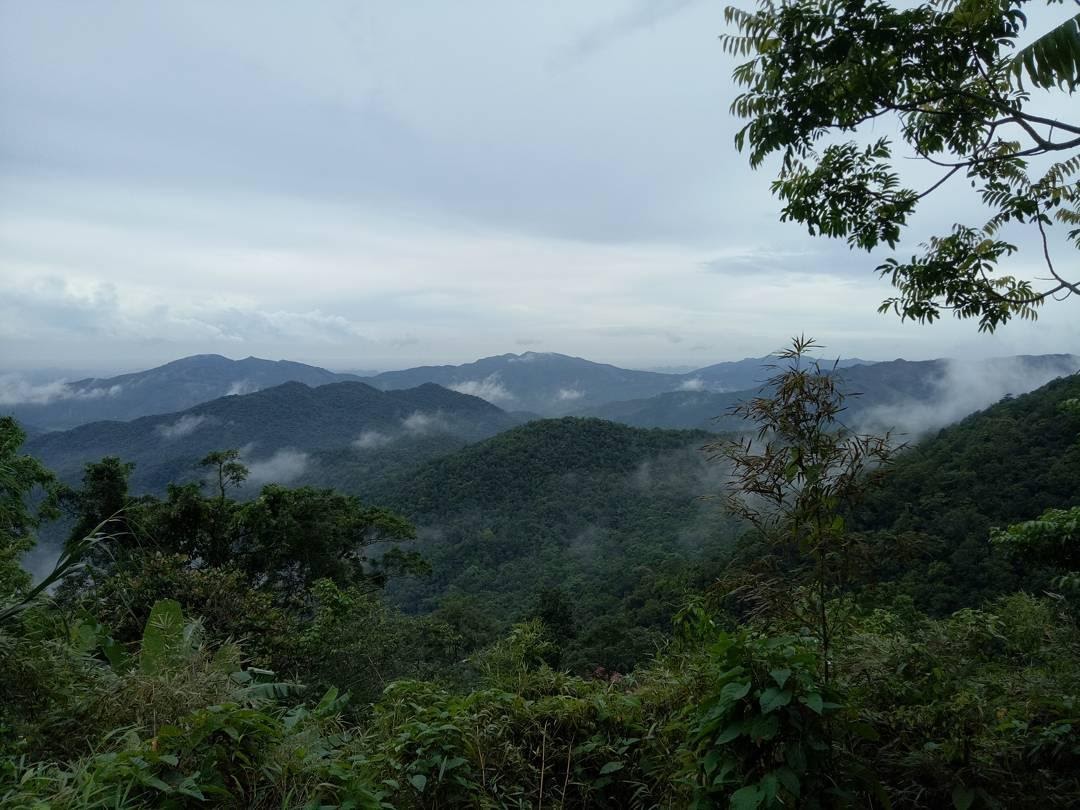 Photo: @sehojung79
Yen Tu Scenic Area is a complex of pagodas, temples, towers, statues, ancient forests and natural landscapes scattered from the Red slope in ascending height to the top of the mountain. Yen Tu relic complex is located near road 18A in Thuong Yen Cong commune, Uong Bi city, Quang Ninh province.
Yen Tu- the mountain is  1,068m higher than sea level, so the way to the top is The mountain is not simple, requiring the rider to persevere, prepare a good health and a stable mentality.
The total distance to reach the top of Dong Pagoda is 6000m, crossing mountains, forests and thousands of stairs. Estimated time for those who want to climb to conquer the sacred peak is about 5-6 hours.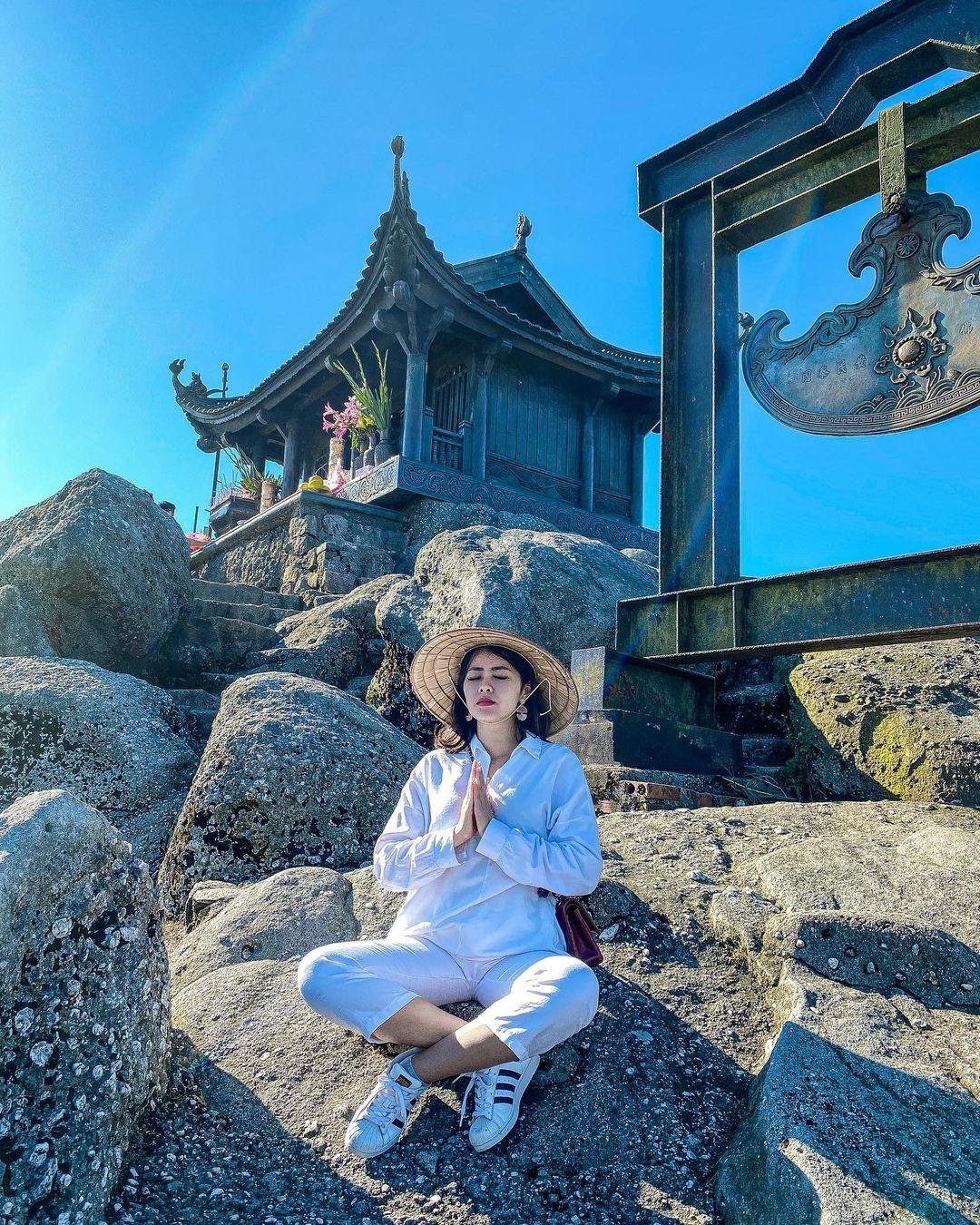 Photo: @cadiee .tran- pagoda Dong 
From here, you will continue climbing to the temples scattered on the way to Dong Pagoda. The road to Dong Pagoda sometimes makes you feel like walking in the clouds, but when the sky clears from the top of this mountain, you can also admire the whole beauty of the Northeast region.
When is the most beautiful season to go to Yen Tu?
Yen Tu festival is held every year starting from January 10 and lasts until the end of the third lunar month. However, with the current epidemic time, if you want to go sightseeing, you should not go during the holiday season to avoid jostling because of the large number of people and will not have the opportunity to visit all the spots here. Therefore, you can choose to travel to Yen Tu at any time that feels convenient for you.
Means of transportation to Yen Tu?
There are many ways and means of transportation to Yen Tu, because the way is quite easy and convenient, depending on the location, you should choose your own way. The most convenient and suitable way to travel:
Travel by bus: almost all buses on the Hanoi-Ha Long route pass through Yen Tu. You can go to My Dinh bus station and then catch a bus such as: Kumho Viet Thanh, Duc Phuc, Ka Long, Van Minh ... according to the experience of going to Yen Tu during the day, you should catch the bus from Hanoi at 4 am. , because the estimated time to go and stop is about 4 hours, leaving Yen Tu is 8 am, you will have a full day of sightseeing here.
Travel by motorbike or umbrella. Private car rental: This form of transportation is for those who are nearby, who can actively follow their own schedule. However, to ensure the safety of the trip, you should know your route and itinerary to avoid getting lost on the highway.
Move in the direction of Hanoi – Uong Bi: you You can go in the direction of Chuong Duong bridge - Nguyen Van Cu - Bac Ninh city then move along Highway 18 then you will come to Trinh temple and stop to rest and then move on to Yen Tu.
Move in the direction of Hanoi - Hai Phong: follow Highway 5, to km14 of National Highway 5 about 94km, to Quan Toan. Then go straight and turn left at the 1st fork, turn left at the 4th fork for about 6km, then come to the foot of Kien bridge. Next, you go along National Highway 10 to the left-hand turn about 2km to Trinh temple, Yen Tu.
Yen Tu day trip itinerary?
You can go to Yen Tu mountain in 2 ways:
Photo: @haamyi1311
Cable car: Currently, the modern cable car system has traveled over 1.2km to the top. to a height of more than 450m Hoa Yen pagoda. According to suitable Yen Tu travel experience, taking the cable car will help you observe the whole beautiful scenery of the mountains and forests below your feet with hundreds of years old pine trees and a vast green forest.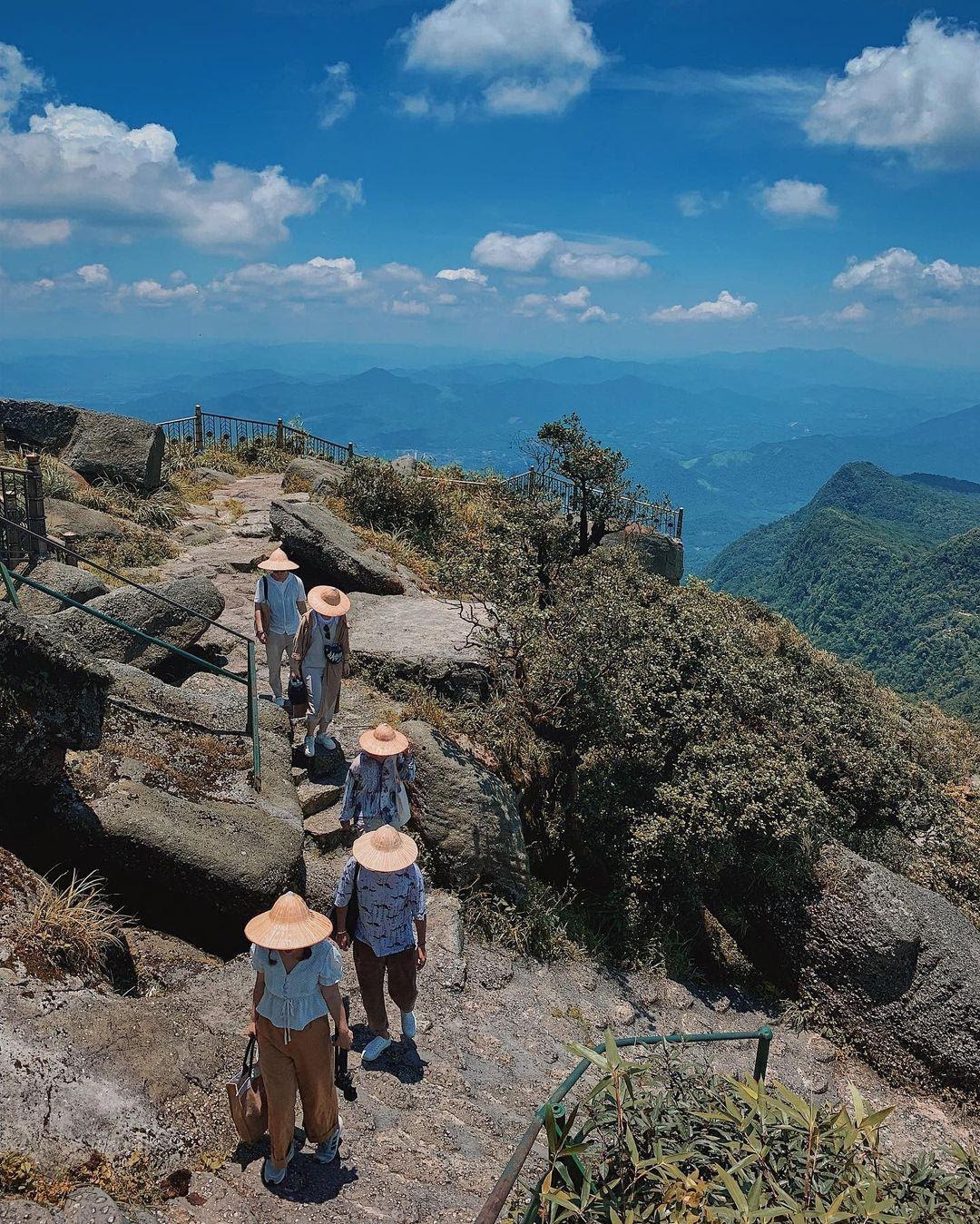 Photo: @k.h.i.n
Road : if you want to experience the feeling of climbing each step, you can walk a distance of more than 6km that has been reinforced by thousands of stone steps, weaving through the trail through thousands of trees and forest canopy. bamboo, pine forest.
However, to overcome this distance, you need to prepare health, ensure safety and remember to bring food and water to stop and rest on the way.
Journey to visit Yen Tu landmarks?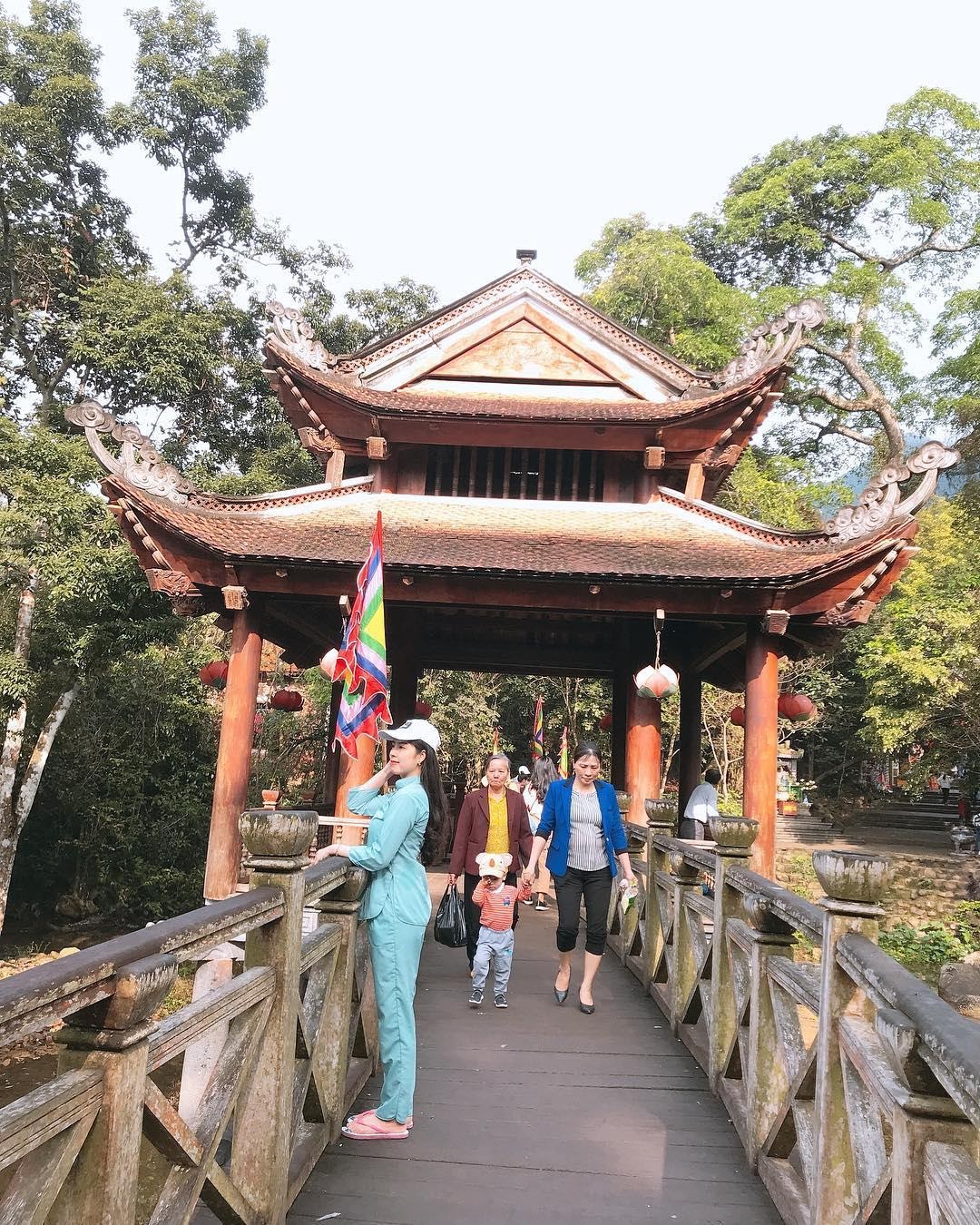 Photo: @yenvy.tran - Giai Oan Pagoda
Giai Oan Stream, Giai Oan Pagoda : there is a 10m long bridge here, is there any architecture sophisticated but exudes an antique look. This is the place where King Tran Nhan Tong built to exonerate the beautiful women who died for themselves.
In front of the temple yard is a cluster of canary-colored lilies mixed with smooth white, Around the pagoda, there are 6 big towers, especially the tomb tower of King Tran Nhan Tong, two sides are the tombs of Phap Loa and Huyen Quang. The main temple on Yen Tu mountain (Middle pagoda is Hoa Yen pagoda, Thuong pagoda is Dong pagoda).
Giai Oan Pagoda is the first temple in the journey to conquer Yen Tu with a rectangular structure " nail".
Meet Our Experts
Request a quote
Please make sure your email is correct.