Bai Chay - the hottest Vietnam's beach destination in summer 2022
Bai Chay - Ha Long is one of the tourist destinations that has never ceased to be hot with tourists, especially in the summer months. Currently, visitors come here not only to relax, swim, relax but also have memorable experiences with famous works of Ha Long such as: Queen cable car, Ocean park... and other services. Visit the bay also more options. To help you have a perfect and meaningful trip, let's pocket some useful experiences below.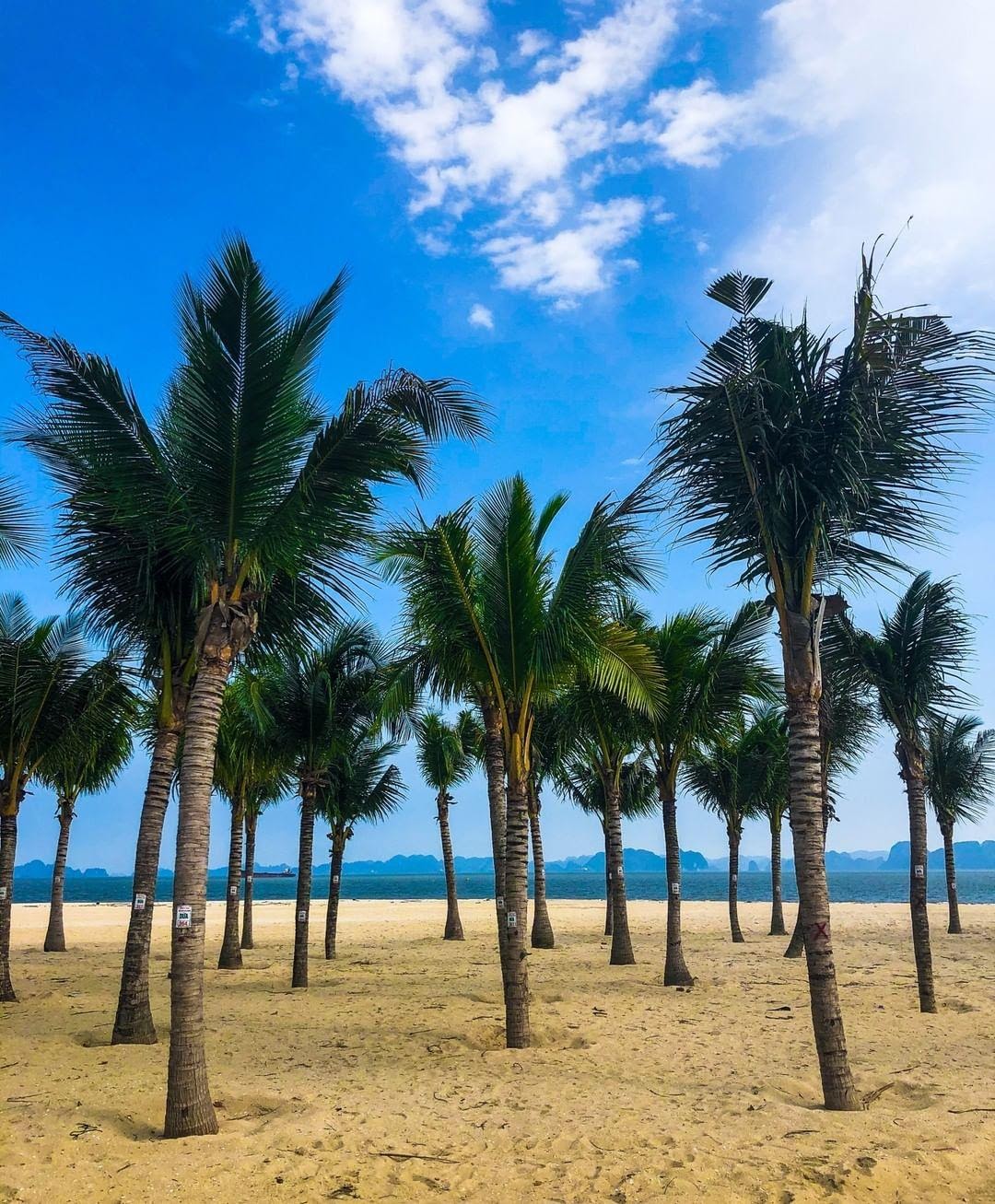 Ảnh: @dulichbaichay
The best time in Bai Chay
Bai Chay has a cool and fresh climate, so you can come here at any time of the year. But around June, August and August is the most suitable time to swim because at this time, the sea water is clear, the sun is not too harsh, the fresh climate will definitely bring you unforgettable experiences.
Means of transportation to Bai Chay
From Hanoi to Bai Chay
Bai Chay belongs to Ha Long, about 150km from Hanoi, so you can go by bus, motorbike, private car, train...
From Ho Chi Minh City to Bai Chay
You can fly to Noi Bai (Hanoi), Cat Bi (Hai Phong), Van Don (Quang Ninh) airports. Then you hire a taxi or rent a private car to go to Bai Chay.
Moving in Bai Chay - Ha Long
Rent bicycles, motorbikes: some travel companies, hotels or homestays have bicycles and motorbikes for tourists to visit and flexible time.
In addition, there are also taxis and trams are also one of the popular means of transport here.
Things to do in Ha Long
Bai Chay Beach
It is the second largest beach in Ha Long city, attracting all eyes of tourists. With a coastline of more than 1000m long, more than 100m wide, nature is bestowed with a wonderful beauty with clear blue water and beautiful clean beaches. Along the coast, there are endless rows of coconut trees creating fresh air, peace and relaxation of the sea breeze combined with green trees blending with the long white sand beach.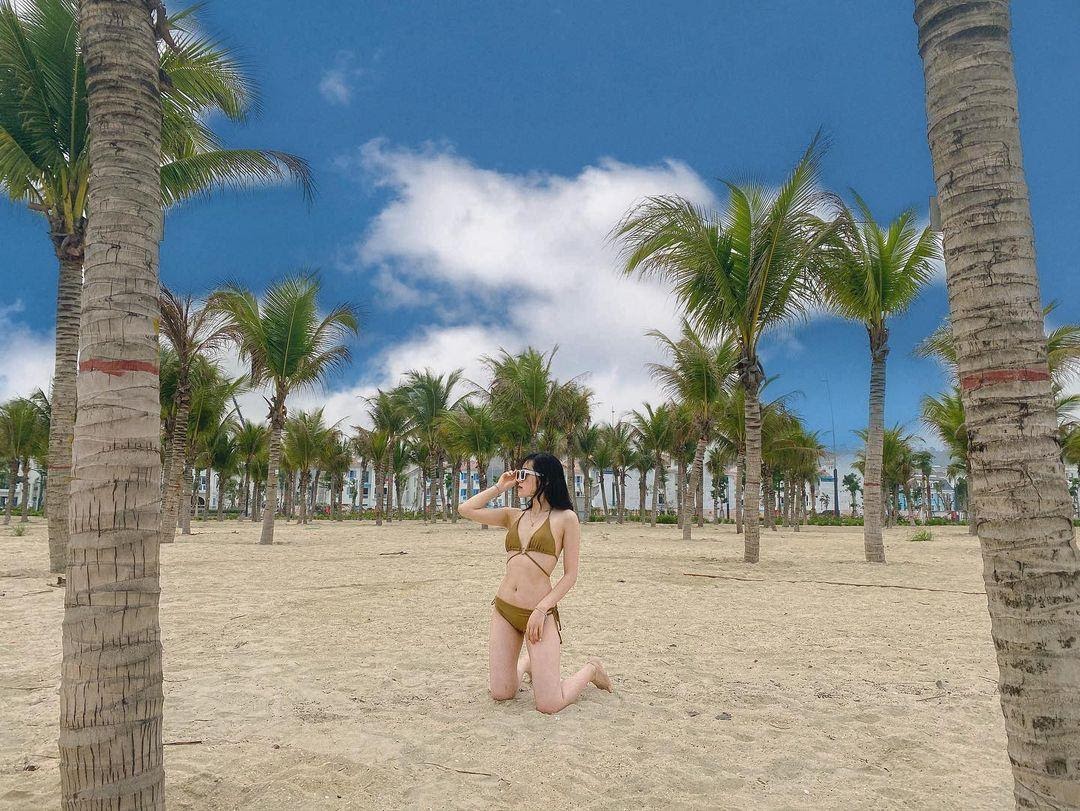 Photo: @call.me.tom666
Visitors coming here will have the opportunity to be in harmony with nature, immerse in the romantic sunrise, or romantic sunset. All bring guests comfort and peace like never before.
It also offers bicycle rental to go on the beach, surfing motorbikes, kite rentals, and diverse and rich dining activities.
Bai Chay Bridge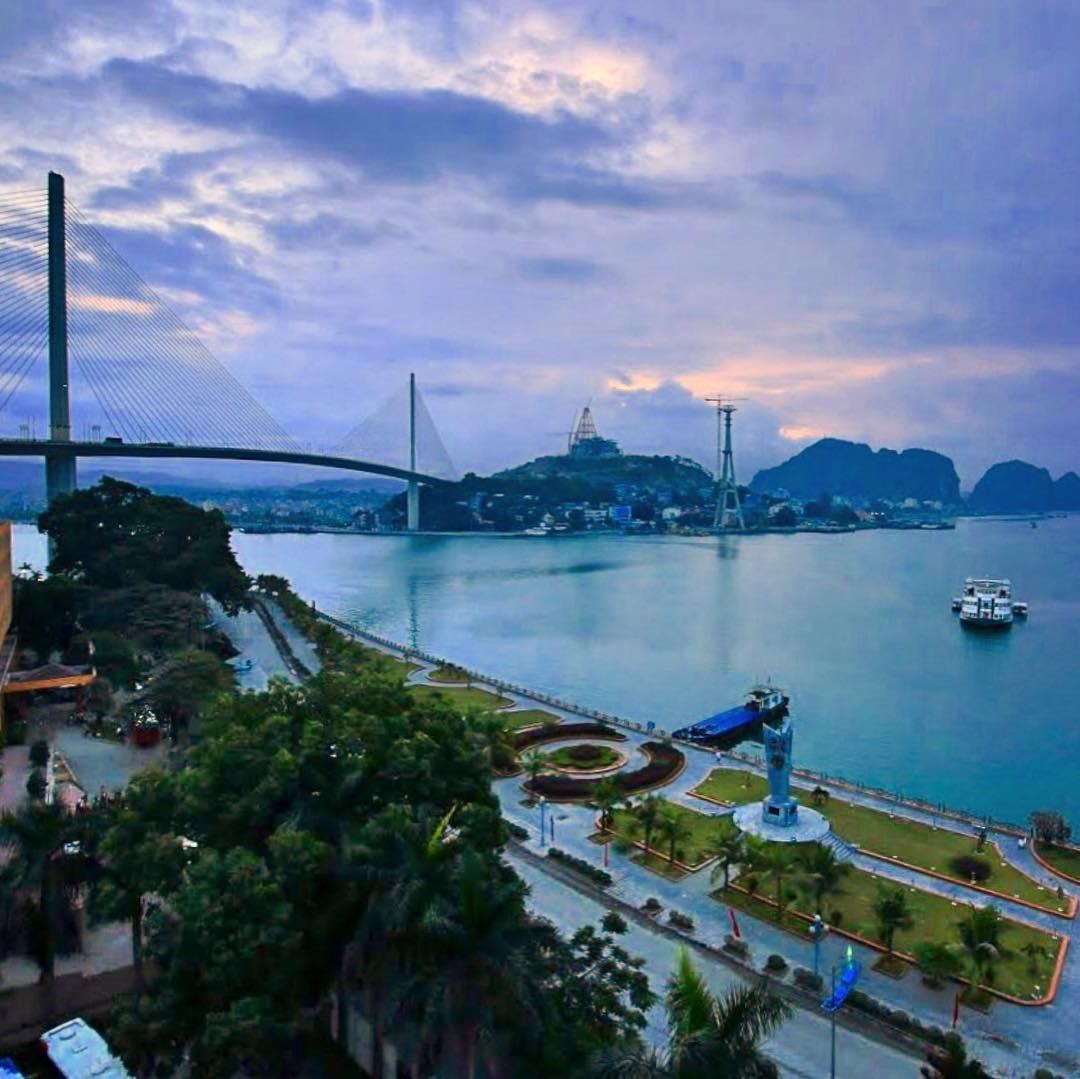 Photo: @sandy.ysl 
Is the first cable-stayed bridge built in Vietnam with a length of 1,106m located on National Highway 18. Connecting Hon Gai and Bai Chay through Cua Luc estuary, two parts of Ha Long city. This bridge is also a symbol of Quang Ninh.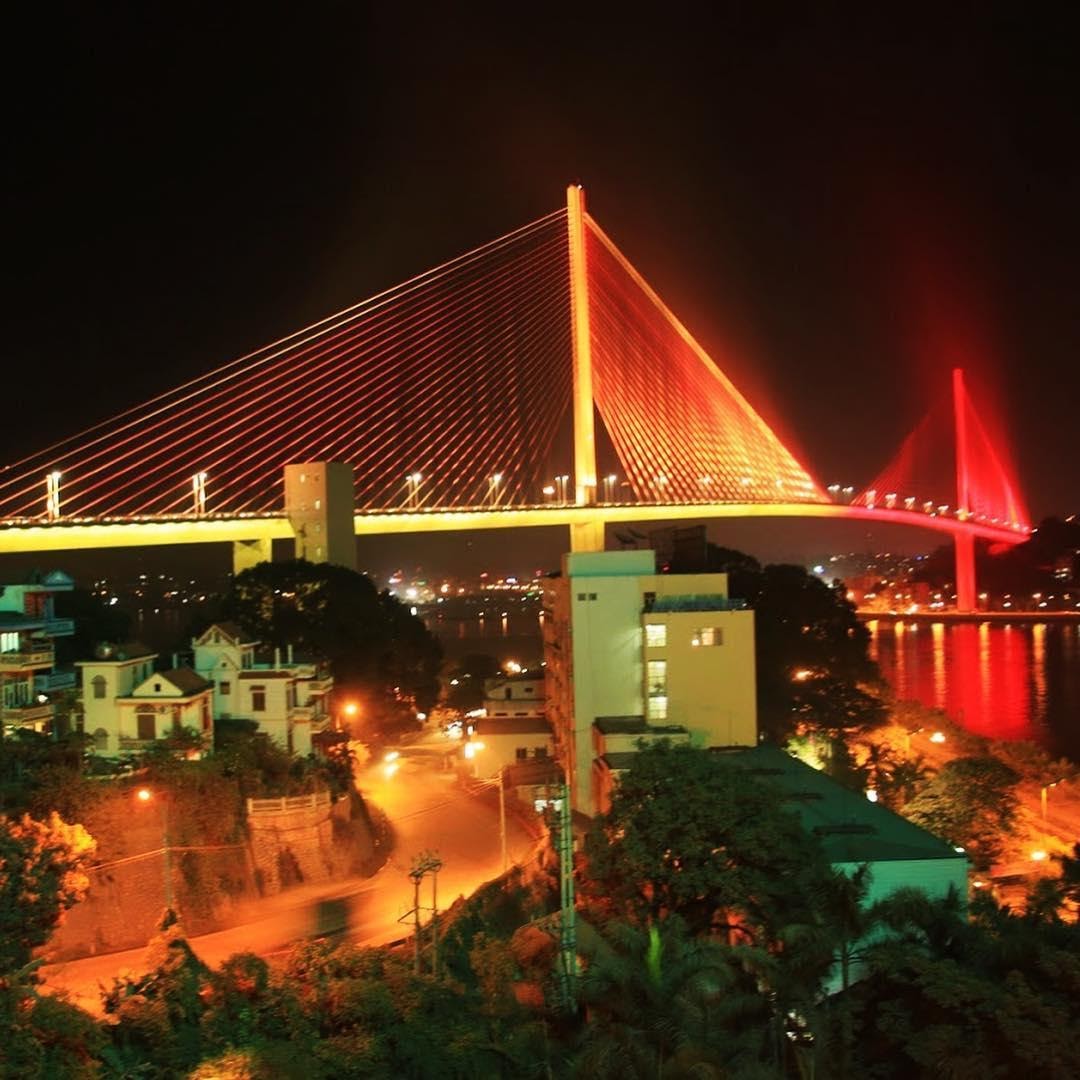 Photo: @sandy.ysl
Bai Chay Bridge at night stands out with its shimmering, brilliant and romantic beauty. During the day, you can relax on the bridge to admire the bay, watch the cruise, drop your soul in moments of peace and relaxation with the sea breeze.
Bai Chay night market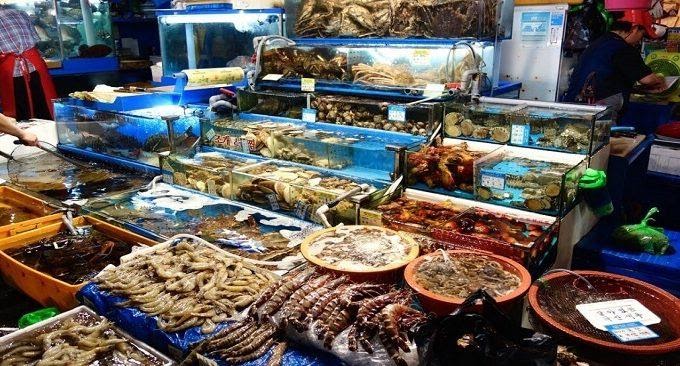 Photo: @dulichbaichay
Located in the commercial and entertainment complex of Ha Long Marine Plaza, Bai Chay night market serves many Quang Ninh seafood dishes such as snails, grilled squid, grilled oysters... and sells a lot of souvenirs.
In particular, the souvenirs here are all handmade by the people from snail shells, seashells, wind chimes, paintings of the bay and coal fine art - a specialty of the region.
The night market starts meeting in the late afternoon, when the sun goes out, the goods start to be displayed. You can go to the beach, have dinner and then walk around the night market is a very interesting experience when coming here.
Sun World Halong Park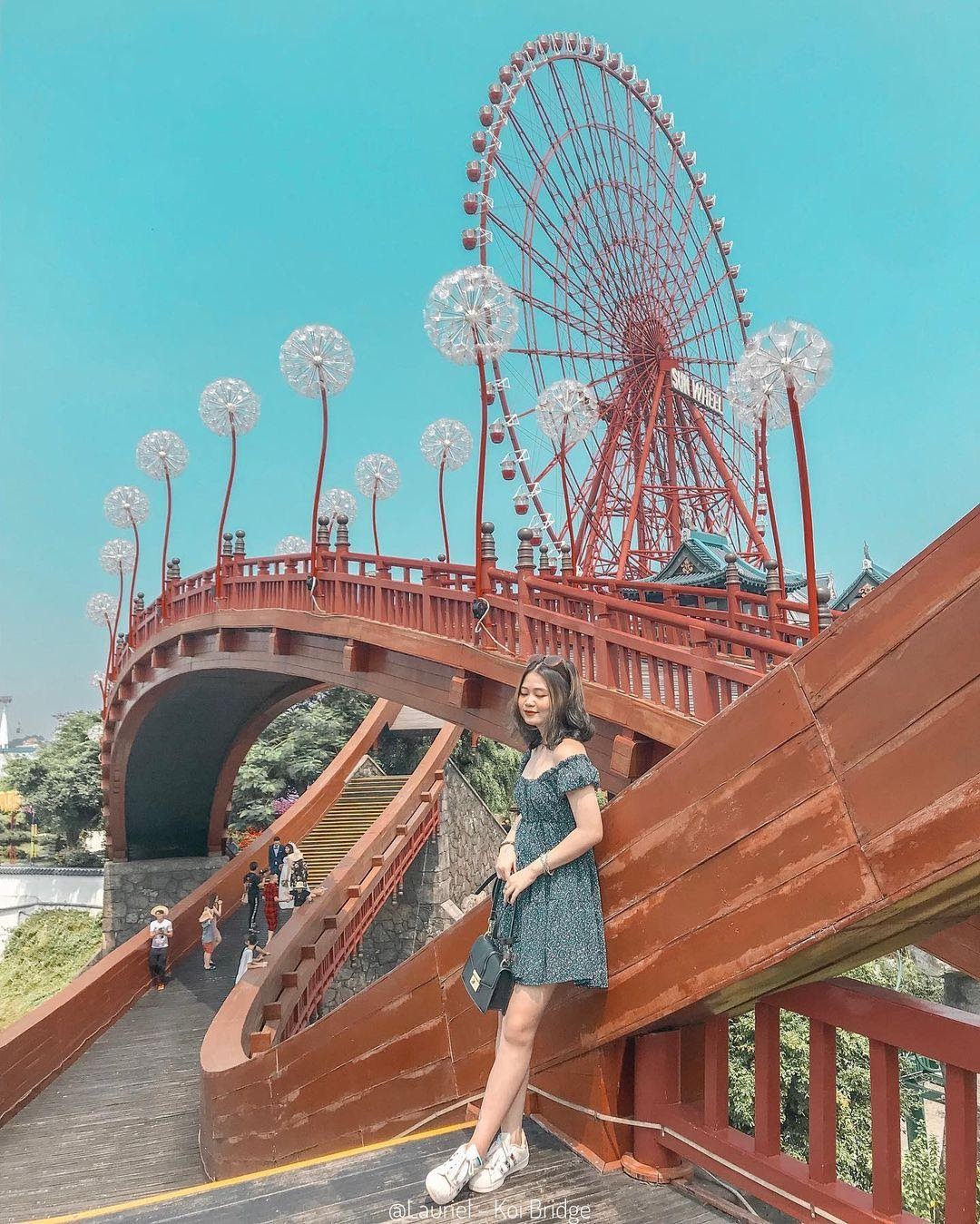 Photo: @o.a.n.h
This is a new amusement park in Ha Long with an area of 214 hectares, including many areas of experience and discovery such as: Queen cable car, Sun Wheel, Japanese Zen Garden, Dragon park...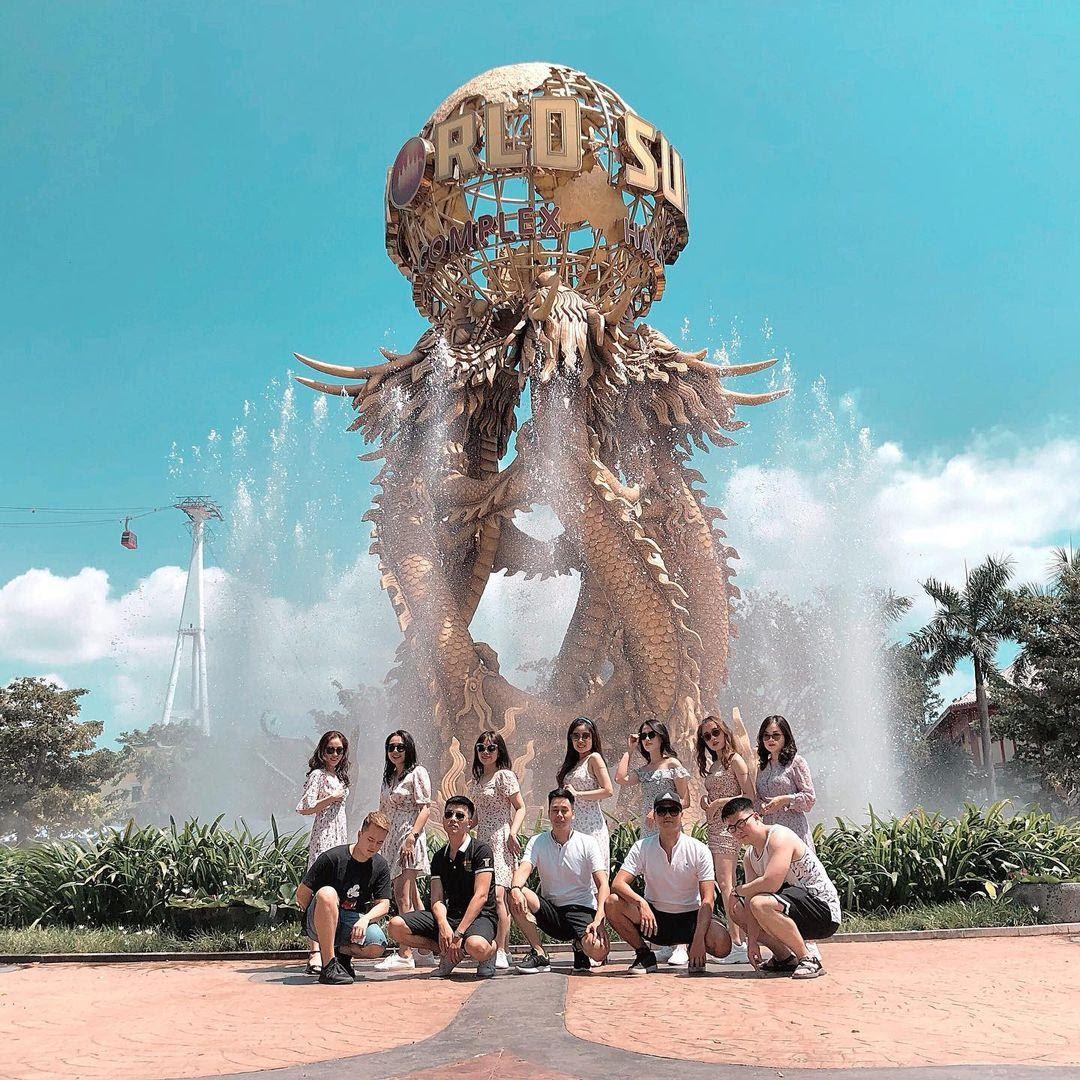 Photo: @andrew.nhn97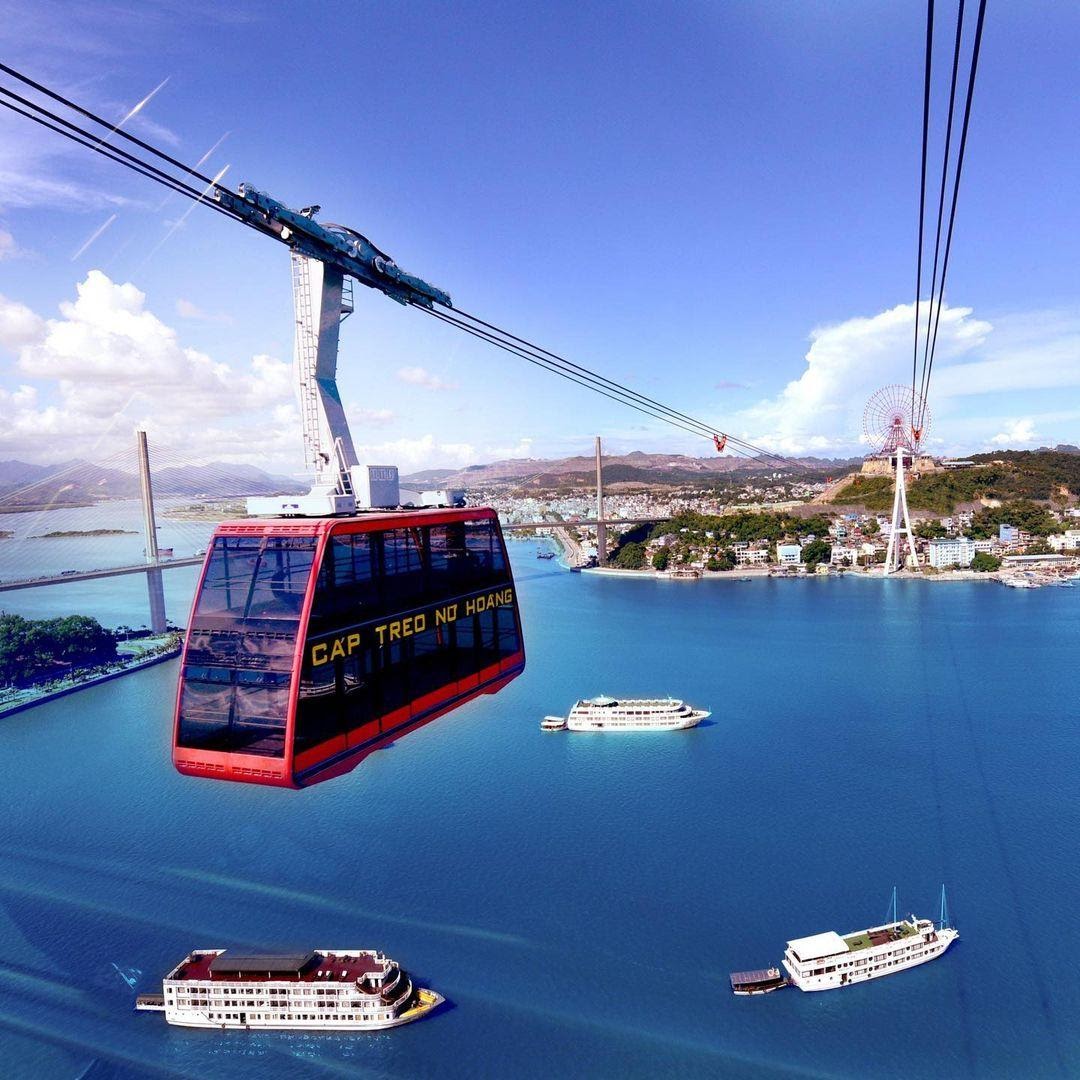 Photo: @sunworldhalongcomplex
Bai Chay tourist old town
Very crowded and bustling with many souvenir shops, coffee shops… not inferior to Hanoi Old Quarter and Bui Vien West Street in Saigon.
In addition, you can join a day tour of the bay and experience overnight cruises. You can choose from a 4-hour or 6-hour schedule. The tour will take you to visit some famous destinations on Ha Long Bay such as: Thien Cung cave, Dau Go cave, Sung Sot cave, Titop island, kayaking Luon cave...
Floating along the beautiful bay, immersing in nature, watching time pass slowly are experiences that you should try once in your life.
Must try dishes when coming to Bai Chay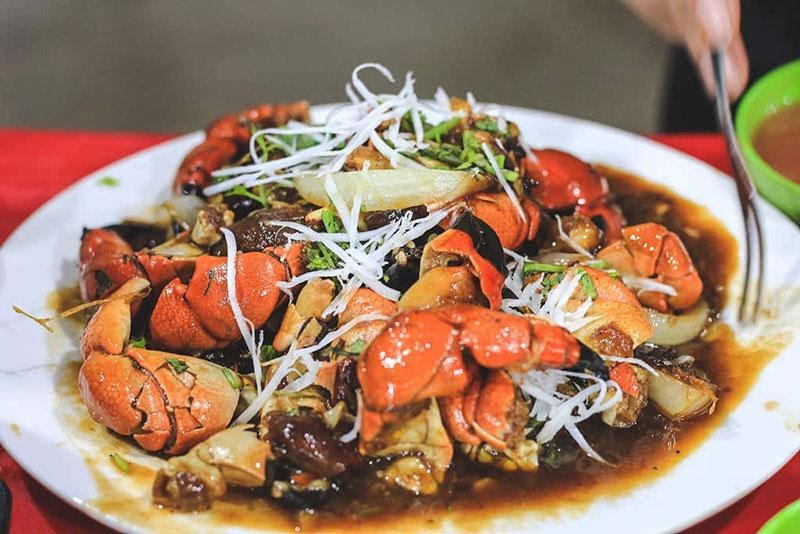 Photo: @dulichbaichay
Coming to Bai Chay, in addition to finding beautiful entertainment spots, seeing famous landscapes, and experiencing interesting activities, food is also an issue that many tourists are interested in.
Kim Quy snail supermarket: As the most famous brand in this sea, the restaurant specializes in dishes from snails and the most popular dishes are fried snails, fish soup, crab soup, mangosteen soup...
Located in an extremely convenient location for tourists when coming to Ha Long, next to the international pier, visitors can both enjoy famous specialties and admire the famous beauty of this place.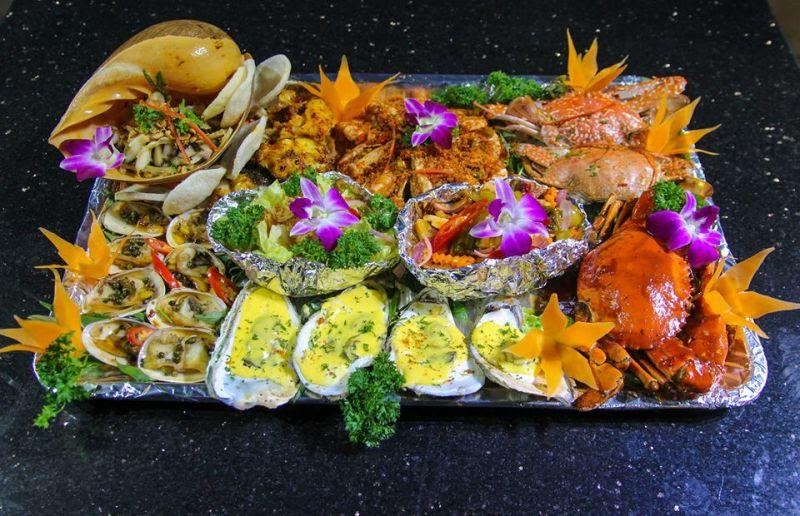 Photo: @dulichbaichay
In particular, coming here you will enjoy the famous squid cake, which is meticulously pounded by hand, crispy when fried, and fragrant. Besides, there are also many famous dishes such as: sam sung, nodding cake, sweet and sour fried sam, steamed cuddly...
In addition, there are also restaurants:
Queen Restaurant Ha Long
Hoa Son Restaurant
Golden Crab Restaurant
Hong Hanh 3 Restaurant
Hotels in Bai Chay
In Bai Chay, there are many motels, homestays, from 2-3 star hotels to 4-5 star luxury hotels. Depending on your preferences, needs and budget, you can choose the most suitable accommodation for yourself.
Novotel Ha Long Bay
Vinpearl Ha Long Bay Resort
Muong Thanh Luxury Quang Ninh Hotel
Royal Ha Long Hotel
Wyndham Legend Ha Long
Buy gifts when traveling to Bai Chay
Squid rolls: The most famous dish in Ha Long is Thoan squid cake
Fresh seafood at Ha Long market
Dried squid and dried sage
Souvenirs such as bracelets, necklaces, wind chimes made from sea snail shells, pearls... at Ha Long night market.
With the above experiences, we hope to help you find the most fun and meaningful trips for yourself. However, when going to the beach, you need to bring a full range of personal items such as sunscreen, sun hat, sunglasses to protect your health and skin for a more complete outing.
Meet Our Experts
Request a quote
Please make sure your email is correct.