Must-try dishes on Cat Ba Island
Anyone who has ever set foot on Cat Ba island will always remember the culinary taste here. Cat Ba is famous for its fresh seafood such as surface, grilled egg sam, tu comei, cobia, squid, shrimp vermicelli... each dish has its own special flavor, chewy, delicious, but not other places. any can. Let's pocket the dishes and certain restaurants you must try when you come here!
Bề Bề (Mantis shrimp)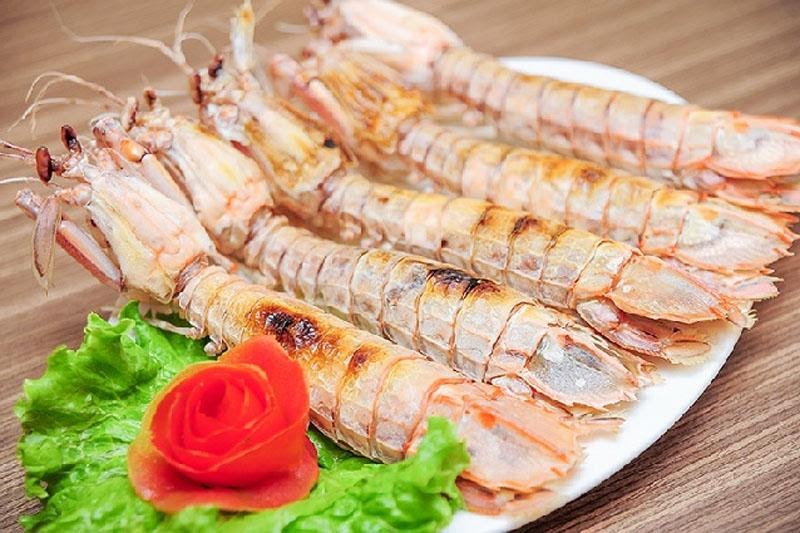 Photo: @dulichcatba
Surface On the surface, also known as mantis shrimp, it is quite similar to shrimp but has a more prickly shell, and the meat inside is very sweet and chewy. The characteristic of the surface in Cat Ba is that each one is very big and shiny.
There are many ways to cook tortillas, but in Cat Ba island the most delicious dish is toasted with salt. The surface is salty and salty on the outside, the meat inside is sweet and firm, especially the surface is still intact and not crushed. is a pity.
Tu Hài (Geoduck Clam)
Tu comedy is also known as heliotrope snail, compared to other seafood, the price is a bit expensive: small type is about 230k/1kg, big type is 250k/1kg (about 20k/kg) -28 children). Although expensive, but it has a very high nutritional value and is very delicious, so it is always on the list of the most ordered dishes by tourists, an indispensable dish on the dining table of diners.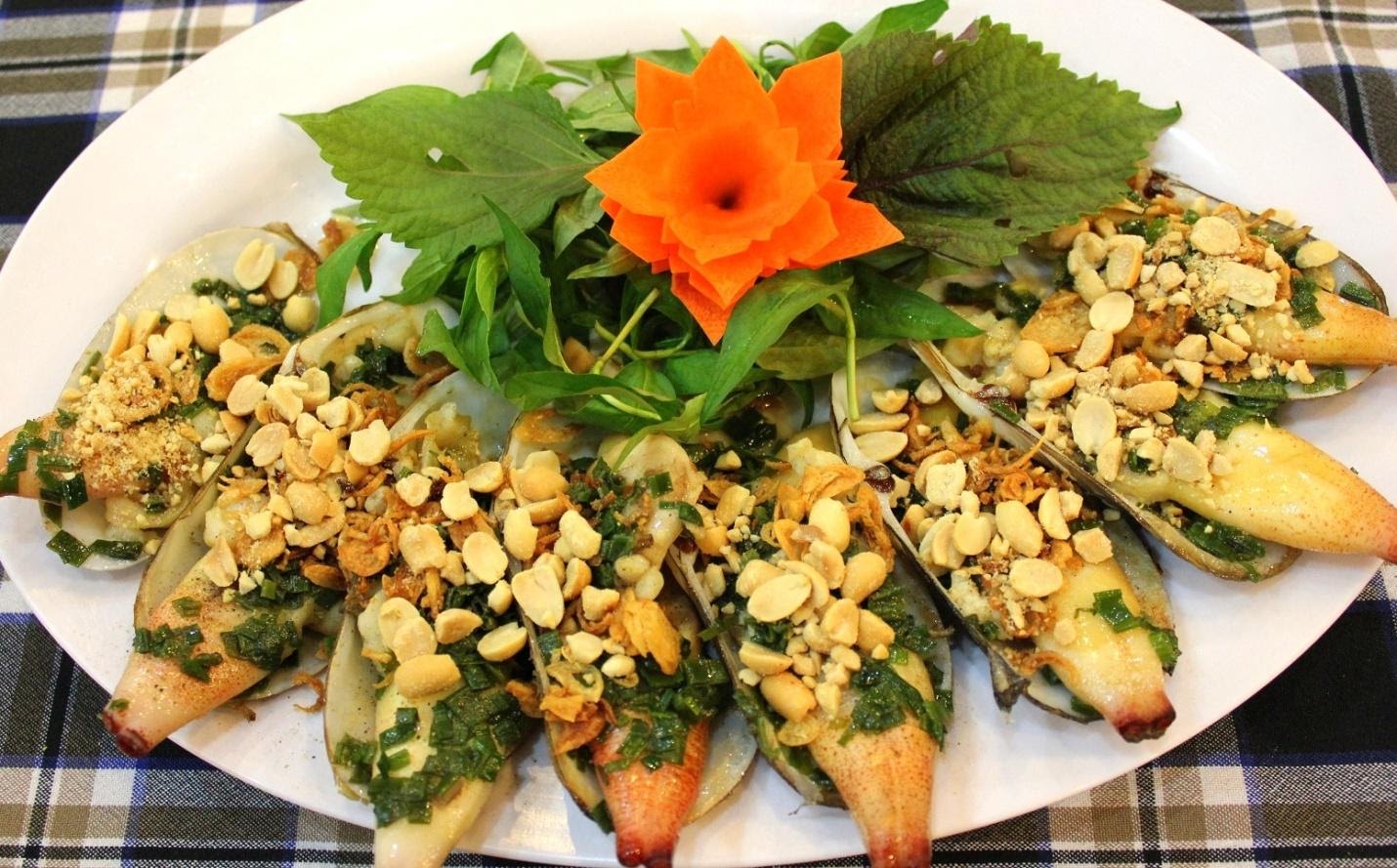 Photo: @dulichcatba
Comedy in Cat Ba Island is classified as a specialty with delicious and nutritious taste, in order to increase the attractive flavor, the people on the island also prepare many typical and most popular delicious dishes, which are grilled pork belly with fragrant onion fat. In addition, it also cooks porridge, stir-fry, hot pot, steamed tu comedy…
Sam trứng nướng (Horseshoe crab)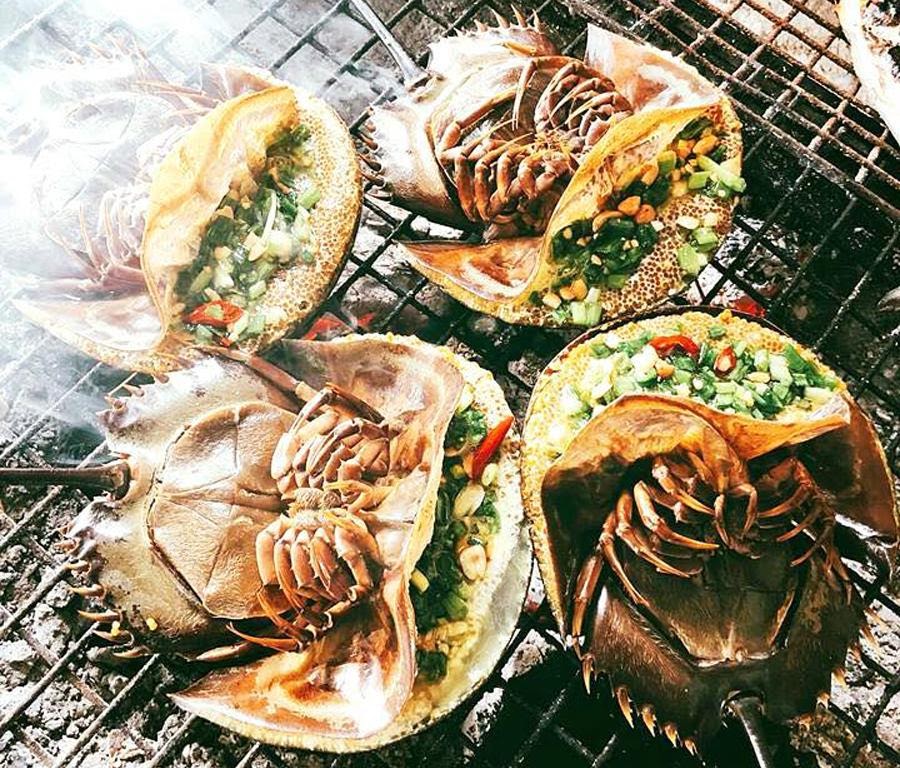 Photo: @dulichcatba
Sam is probably the most popular dish on Cat Ba Island, if you go to any restaurant here, you will see sam appearing on the menu. Sam dish is impressive because this dish has the main ingredients of blood pudding, salad and eggs. Parts of sam can be processed into many dishes such as:  Sweet and sour fried sam's feet, deep fried or fried sam with guise leaves, grilled sam's cartilage, steamed sam...
Blue crab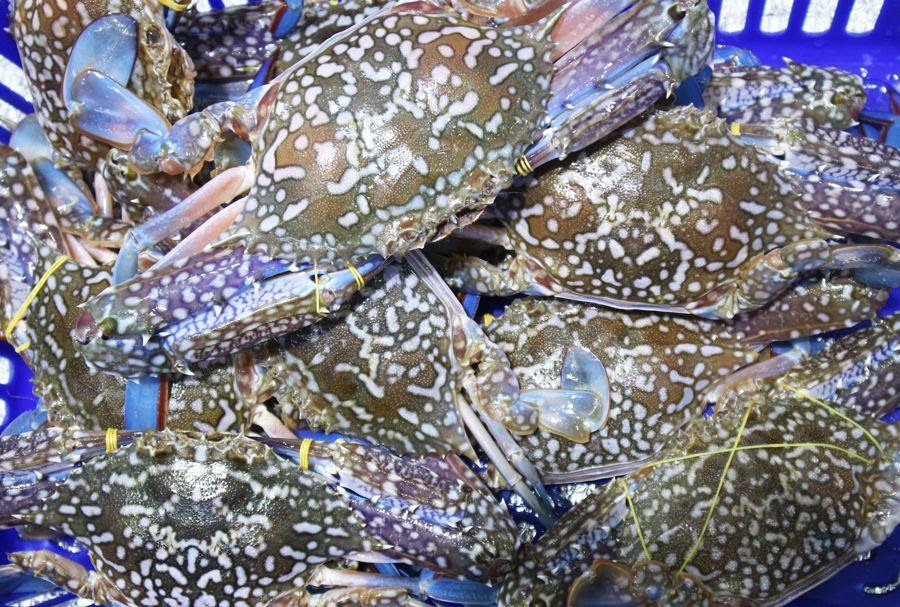 Photo: @dulichcatba
Here is a popular dish in all seas and islands, and on Cat Ba island, green crabs are also a specialty, they are raised a lot in brackish lagoons or cultured with other seafood in cages. in the area of ​​Cat Ba or Ha Long islands. Here the two most popular dishes are steamed crab and grilled crab.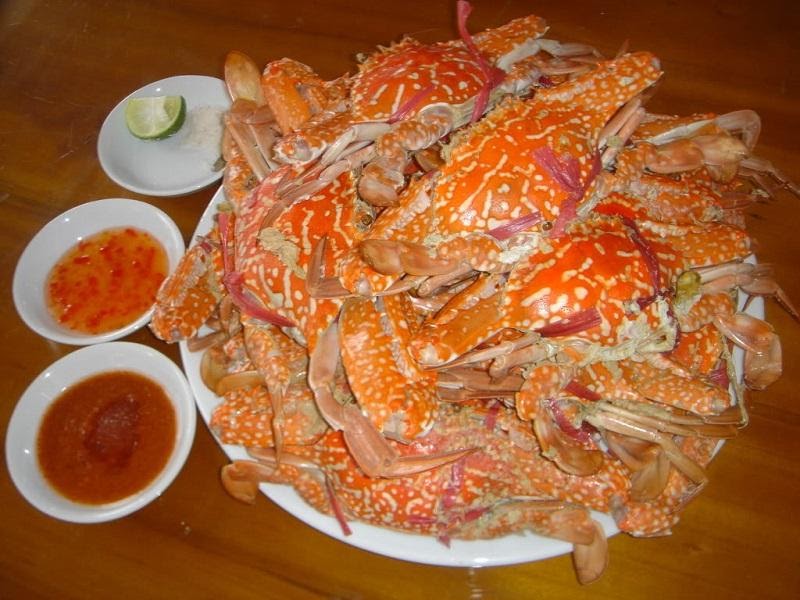 Photo: @dulichcatba
Cat Ba shrimp noodles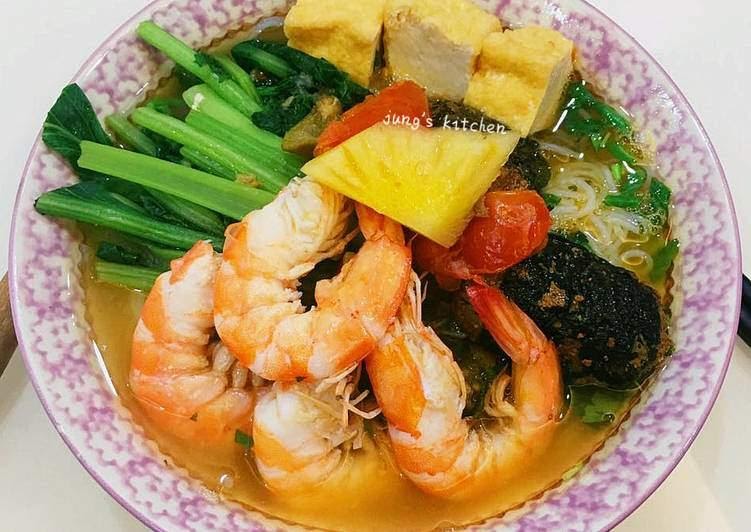 Photo:@jung'skitchen
On Cat Ba island, there is a very unique shrimp vermicelli dish, with only 2 main ingredients, fresh sea shrimp and vermicelli, which has a strange attraction. A full bowl of vermicelli will be: vermicelli, ready-to-boil shrimp, fish cakes, bay leaves, tomatoes, dill and chopped laksa leaves. Finally, pour the broth from the bones and you will have a delicious bowl of vermicelli noodles.
Cat Ba catfish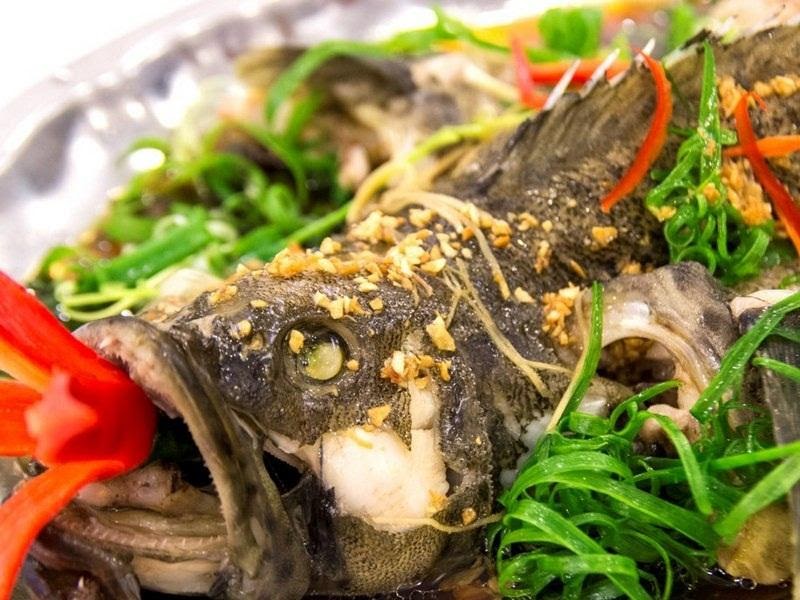 Photo: @dulichcatba
In Cat Ba, grouper is likened to a gift of nature because there are only 3 types of grouper here: black grouper, fat grouper and star grouper. Tourists love grouper fish because they have crispy fatty skin, sweet and chewy meat, especially with a strong sea flavor and extremely fresh when caught. To enjoy the true taste of grouper, you can order: grouper porridge, grouper hot pot, steamed grouper with soy sauce…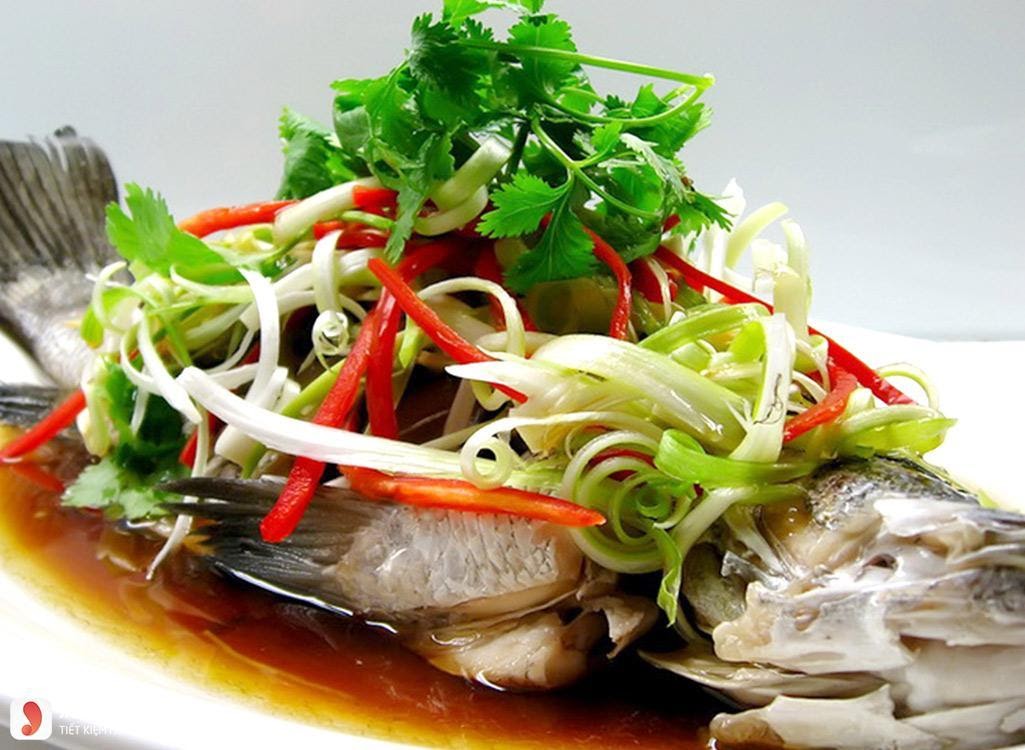 Photo: @dulichcatba
To enjoy the taste of Cat Ba cuisine, you can go to floating restaurants or seafood dishes. The food is cooked by the locals.
Dinner on a floating restaurant is a very interesting feeling, on Cat Ba island there are many restaurants floating on the sea, the seafood is especially fresh and delicious. price over time. You can refer to some restaurants below:
Manh Hung Floating Restaurant 559
Quang Anh Floating Restaurant
Floating Restaurant Cat Tien
Vien Duong Restaurant
Barbeque hot pot restaurant- Thuy Anh Cat Ba
Phuong Phuong Restaurant- Cat Ba
Cat Ba Family
In addition to the above dishes and restaurants, Cat Ba is also a tourist island with many attractive souvenirs for tourists to buy as gifts. for relatives. Here are mainly seafood, visitors can go to Cat Ba market to buy fresh seafood and then pack it in styrofoam boxes to bring back such as: shrimp, crab, crab, fresh squid, surface... But if tourists are far away, they can buy dry goods as gifts, which are also compact and not afraid of being left for too long such as :
Dry squid
Mackerel a sunny day
Cat Ba forest honey
Cat Hai, Van Van fish sauce
Souvenirs : key chains, shell souvenirs snails… are also extremely good and meaningful gifts
Cat Ba, whether it is the beauty of the landscape, the calm and peaceful sea, or the rich resorts and hotels. , diverse cuisine... all excellent, leaving many deep impressions in the hearts of visitors. Try once to this beautiful pearl island to feel it!
Meet Our Experts
Request a quote
Please make sure your email is correct.