Halong Bay Private Charter Cruise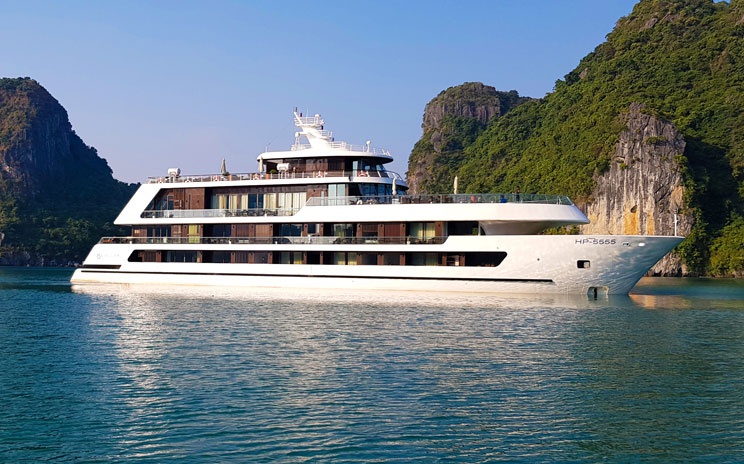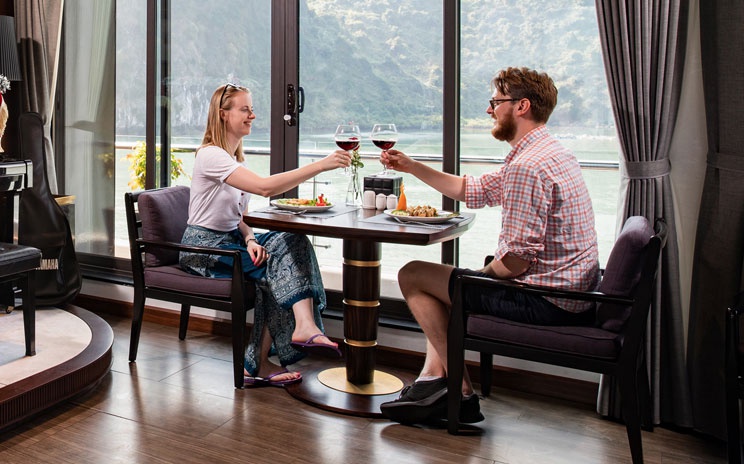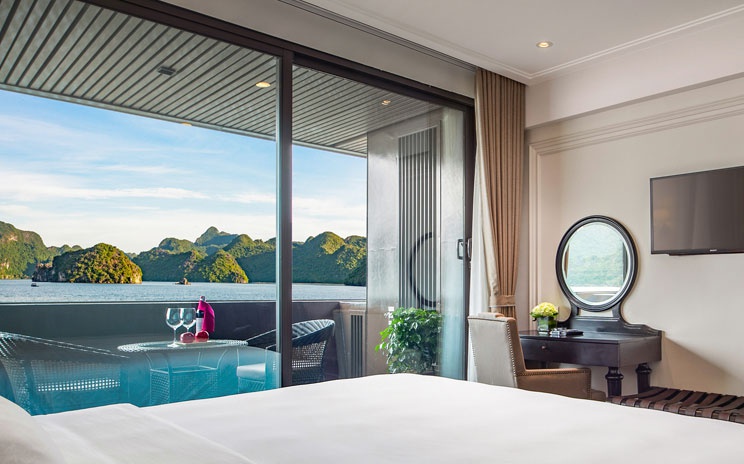 Overview
Special events of an individual, family, or company would become more memorable if you combine with an experiential vacation on Ha Long Bay - a UNESCO World Natural Heritage Site of Vietnam. While enjoying the charming scenery and the all-inclusive service, guests are able to make a second-to-none event with a maximum privacy guarantee. There are many cruise companies offering charter services with different capacities and at different price ranges for 3-star, 4-star to 5-stars cruises. No matter if you are couples, small groups, or large companies of 100 people; your event is a honeymoon, wedding, conference, or fashion show, we commit to providing you with the most suitable cruise.
Benefits of chartering a cruise
New and unique space for events
Enjoy all-inclusive service
Programs and menus can be adjusted to meet passengers' need
High privacy with a charter cruise
Unique trip combined with sightseeing and exploring Ha Long Bay
Request a quote
Please fill out the form below to request for private charter cruise. We will get back to you within 1-2 business hours.
0 Comments
Be the first to comment on this page
Frequently asked questions
1. How much deposit do I need to pay for a private cruise?
To book a private cruise, you need to deposit at least 30% of the total amount. The remaining balance needs to be paid at least 15 days before the departure date.
2. How long in advance should I book a charter cruise?
The cruise receives many bookings from individuals. There is a high demand on weekends and national holidays so guests usually book the tour quite early. To make sure the whole cruise is available, you should book at least 30 days in advance of the departure date in the low season and from 45 to 60 days in the high season or on weekends.
3. Is it possible to choose a different menu for a full cruise charter?
The menu onboard is often considered and tested many times by experienced chefs in order to bring the most suitable tastes and flavors to all passengers. However, when booking a private boat, the chef can flexibly change the original menu to meet guests' requirements. There may be additional charges for adjusting the menu if there is any cost incurred. Please contact Customer Care staff for more detailed advice.
4. How can I organize an event on a charter cruise?
For an event on a private cruise, you can ask for banners, loudspeakers, and sound and light systems. The cost depends on the number of guests in the group and the price policy of each cruise. When you have the request, please contact Customer Service for more details and support.
5. What happens if our group reduces from 50 to 40 people?
Each room on a cruise is calculated for 2 guests. The rate of a charter cruise will be calculated based on the number of rooms. For example, if your group book a charter cruise including 25 rooms standardly for 50 people, you have to pay the cost for all 25 rooms. Therefore, if your group reduces from 50 to 40 people, the price will remain the same and the remaining 40 people can still freely use 25 rooms on the cruise.
6. If I want to add more guests to my charter cruise, is it possible?
You can add more guests to your charter cruise if the total number of guests does not exceed the maximum capacity of that cruise. Please inform our Customer service as soon as possible when you want to add more guests so we can assist you with the procedures.