Vung Vieng fishing village - a peaceful place in the heart of the bay
Vung Vieng fishing village (also known as Vong Vieng) not only attracts tourists by its very rustic name but also by the simple and peaceful life here. Coming to Vung Vieng fishing village, you will be immersed in a simple, green space, with kind and honest people. Let's explore and learn about the local cultural life here!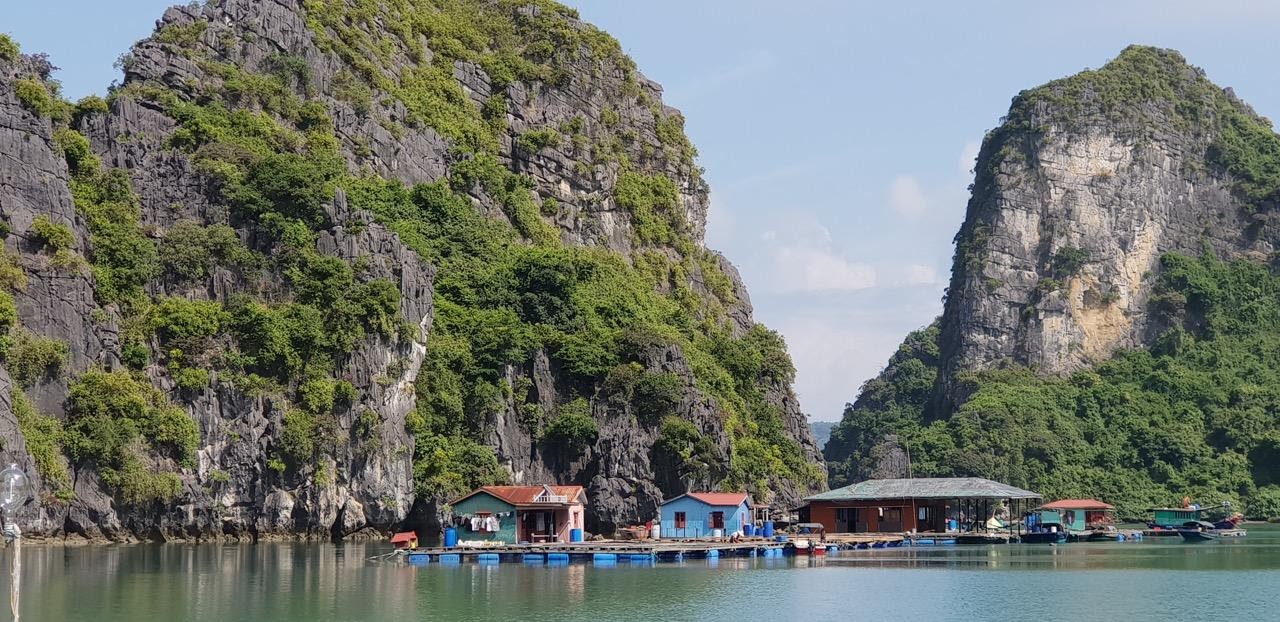 Where is Vung Vieng fishing village?
Vung Vieng fishing village in Bai Tu Long Bay is about 25km from the mainland. It is a place where thousands of fishermen live year-round, engaged in fishing for a living, but they always have a cheerful and optimistic spirit. The name of the fishing village comes from the old days when Hai Phong people went to trade and trade with China every time they came here at noon. At this time, the fishermen here are at the time of cooking lunch, the sea breeze blows on the lid of the pot, since then people call this place with the intimate name Vung Vieng.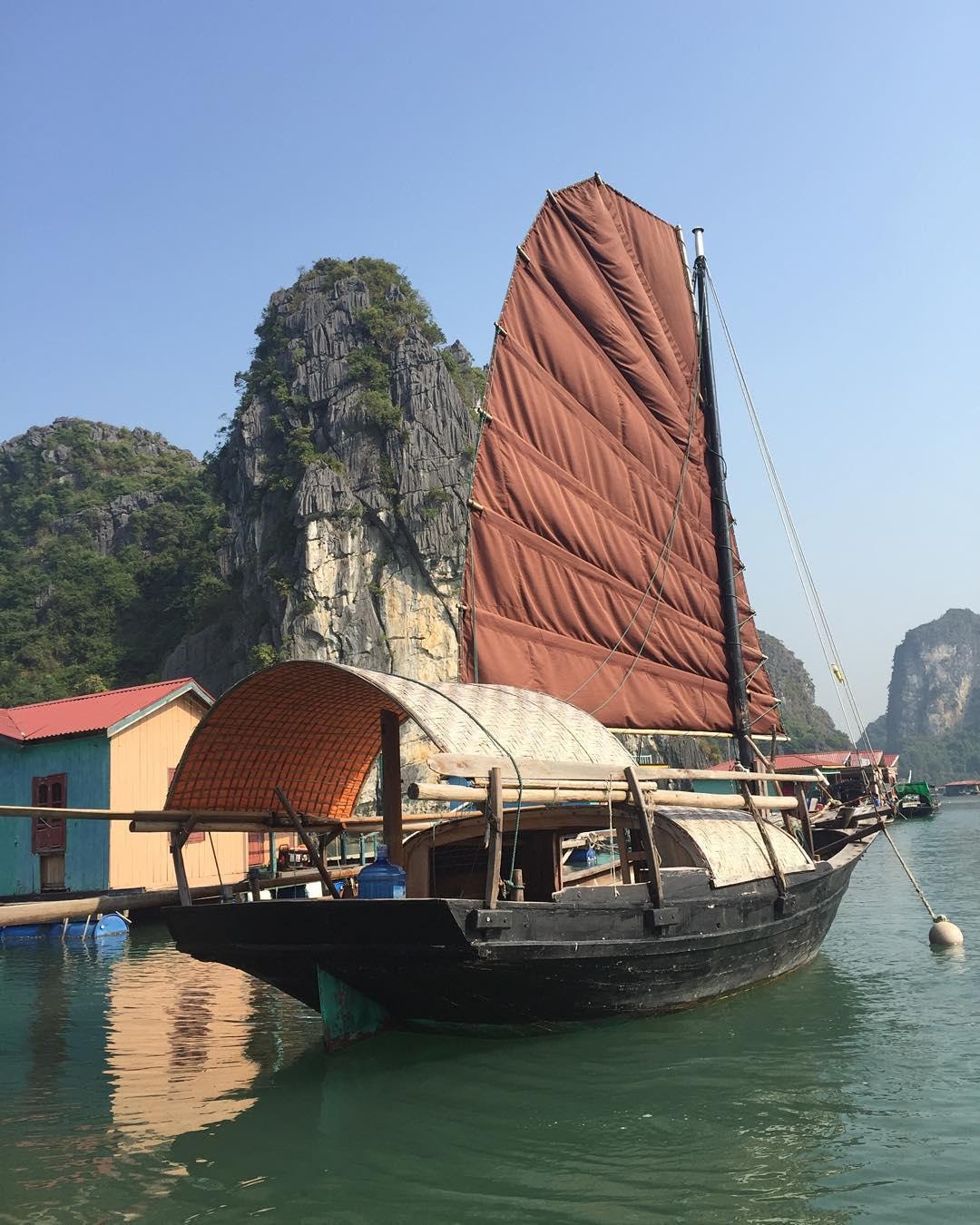 Photo: @chapoteo
Vung Vieng fishing village is one of the interesting discoveries. for tourists who come to visit Ha Long Bay- Bai Tu Long Bay.
How to move to the fishing village?
There are many ways for you to move to the fishing village such as: boat, boat, boat... but the best way is for tourists who want to come here to travel. That discovery is the choice of overnight cruises on the bay. From these cruises, you can move by rowing a bamboo boat and go through Hang Cao - a famous water-borne cave of Bai Tu Long Bay. After passing through Luon cave, you will continue your journey to discover Vung Vieng fishing village.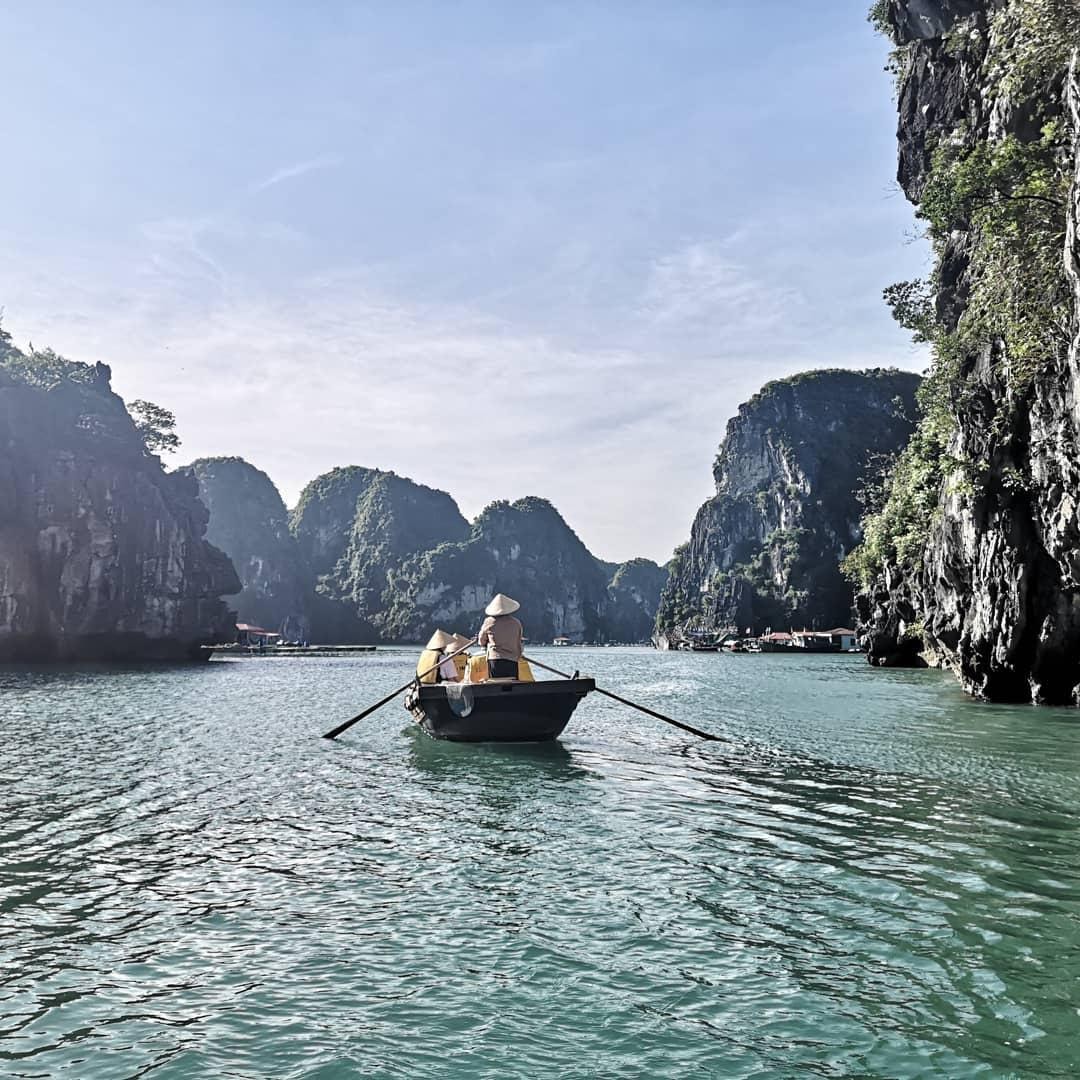 Photo: @marcogod 
Fish lying right under the floor under their feet makes everyone overwhelmed by the vast landscape of mountains and sea here.
Visit Vung Vieng fishing village with fascinating experiences.
If you want to enjoy a peaceful and relaxing tour on a bamboo boat, Vung Vieng fishing village is a stopover that any visitor should not miss on the way to explore the island. destroy the world heritage Ha Long. You can immerse yourself in the poetic nature, admire the rocky mountains covered with green trees and vines. Feel the cool sea breeze or simply observe the daily life of the fishermen here.
Photo: @dulichhalong
You can immerse yourself in the people's life, participate in some activities such as: fishing and enjoying the fruits yourself, relax on unspoiled beaches, stroll along the coast to feel the peace and quiet of a coastal fishing village.
From Vung Vieng, you can also visit Devil's face island, Seven Wells area, go fishing in Vung Ha, visit primeval forests in Tra Ban and Van Don islands and a system of small beaches at the foot of the mountain such as Ngoc Vung island or visit caves around the area. that area.
Bai Tu Long Bay cruises with cruises to Vung Vieng:
Signature Royal Cruise
Athena Cruise
Swan Cruise
Renea Cruise
Meet Our Experts
Request a quote
Please make sure your email is correct.