Where is Lan Ha Bay? Detailed Lan Ha Bay travel experience in 2022
Where is Lan Ha Bay located?
Lan Ha Bay is located in the southeast of Cat Ba Island, including about 300 large and small limestone islands and mountains. Belonging to the extended area of Ha Long Bay, Lan Ha Bay is equally beautiful but less visited and therefore the wild and peaceful beauty becomes more attractive to tourists.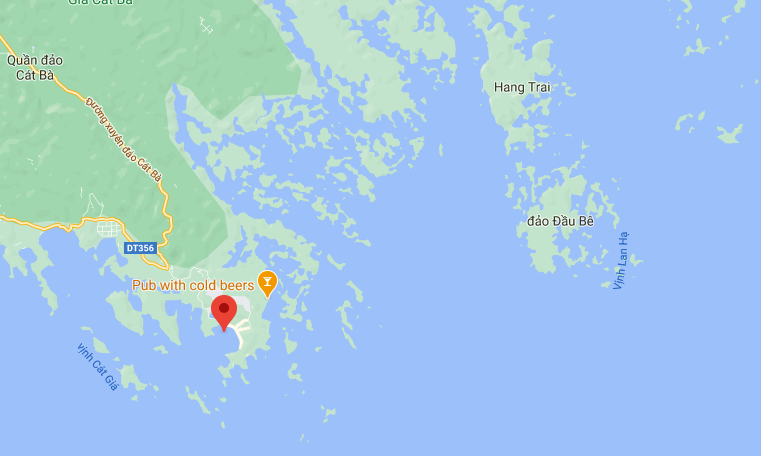 Lan Ha Bay Map (Google maps)
What is interesting about Lan Ha Bay?
This forgotten paradise is an ideal beach resort with hundreds of clear and quiet white sand beaches. The petite beaches are surrounded by soaring limestone mountains for a feeling of absolute privacy. Relax on the beach, take in the stunning views and listen to the birdsong on the bay. What's more, Lan Ha Bay is the perfect location for water sports activities such as snorkeling, kayaking and scuba diving.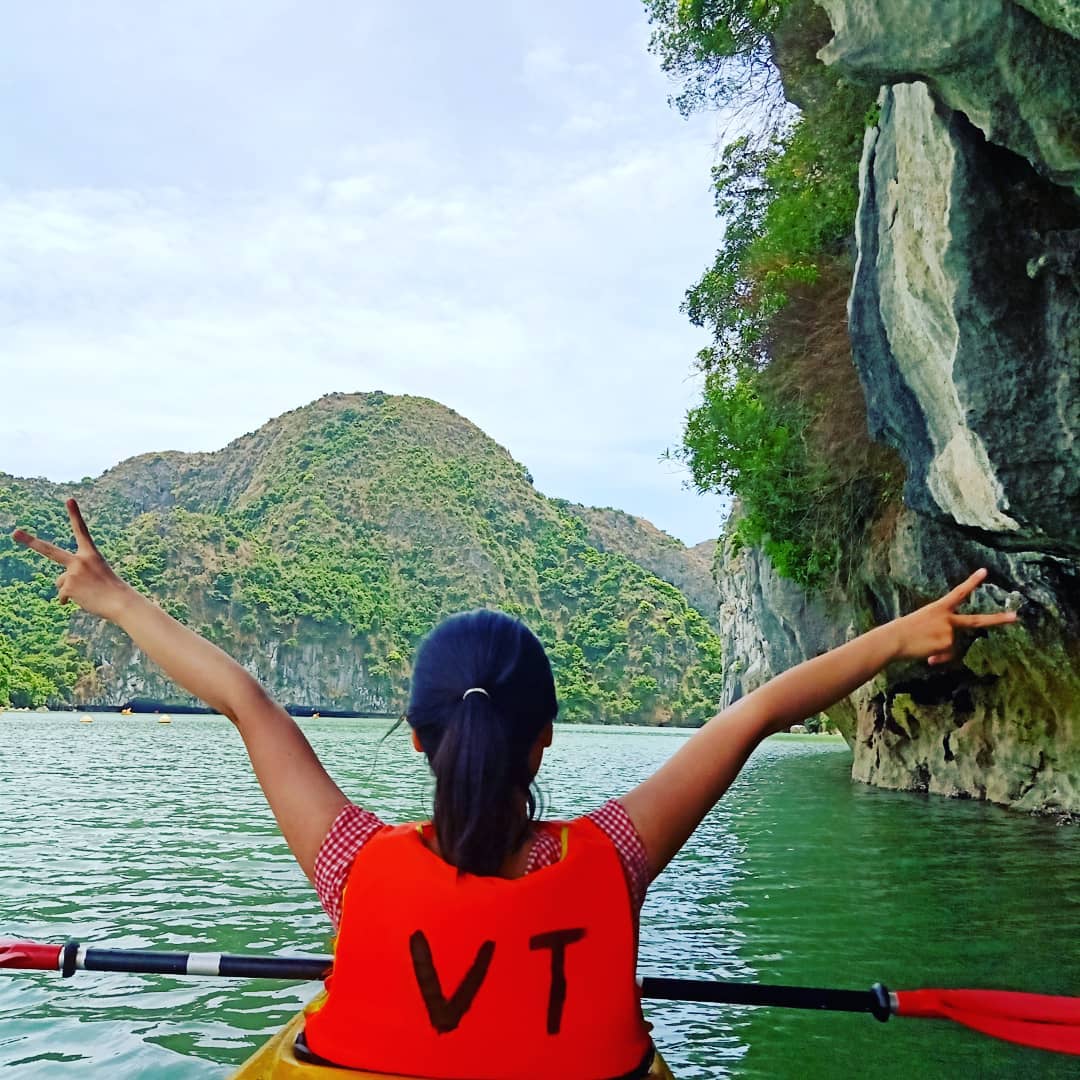 Photo: @thanhhangng - Boating on Lan Ha Bay
Lan Ha Bay is a place where visitors can challenge themselves with an adventure sport of climbing. Cruise companies that offer a variety of climbing sites dot Lan Ha Bay, giving visitors the opportunity to admire the bay from a very different perspective. Although this activity can be a physical challenge, it is also incredibly rewarding when climbing to the top of the mountain.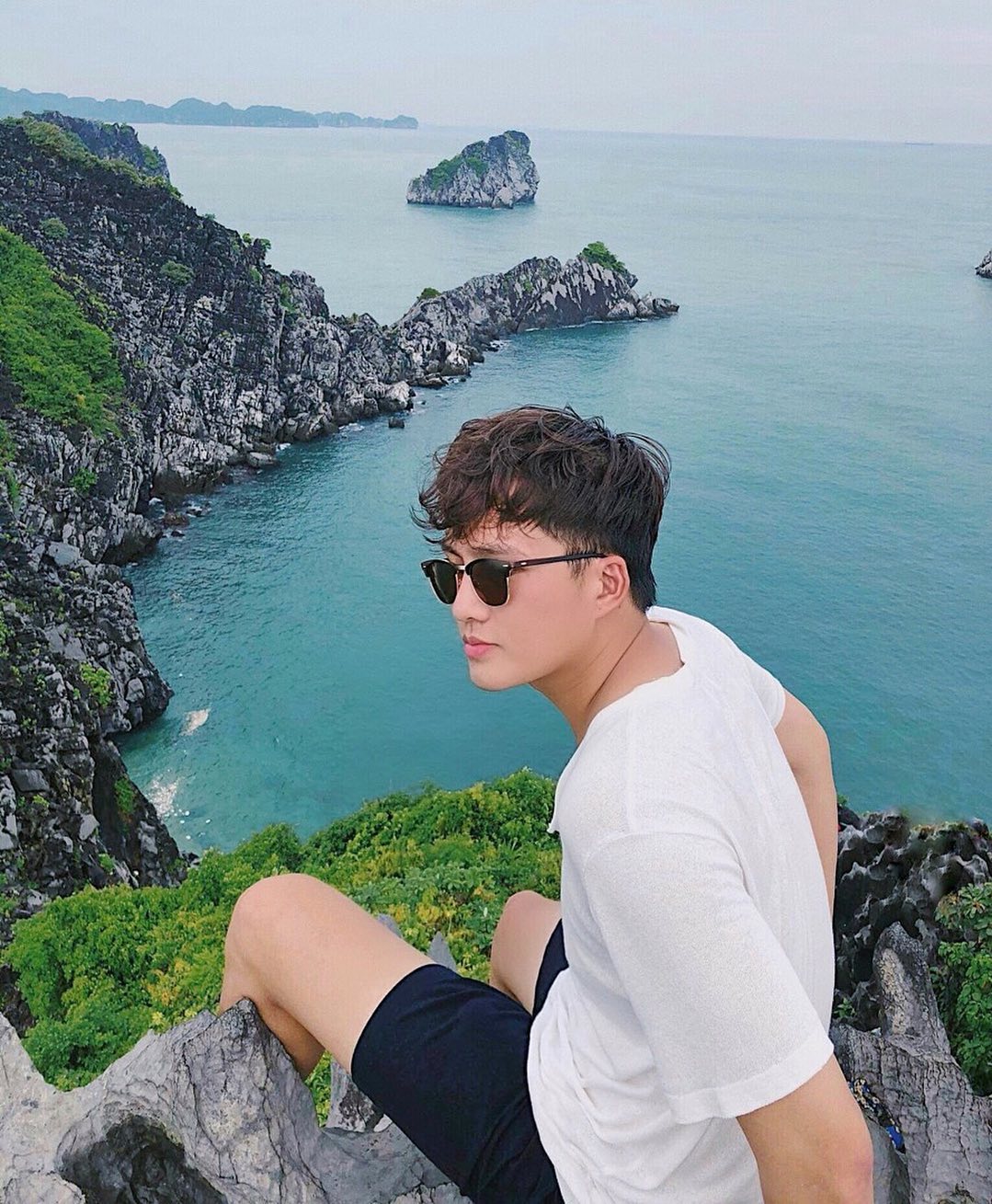 Photo: manhtienkhoi_ - Lan Ha Bay seen from above
Many tourists also choose Lan Ha as a destination to visit nearby fishing and floating villages, an integral part of Ha Long culture. Viet Hai fishing village is one of the top tourist spots on the bay where visitors can interact with the locals and learn about the traditional way of life here. Visitors may be surprised to see people living on floating houses with guard dogs and even restaurants and administrative offices.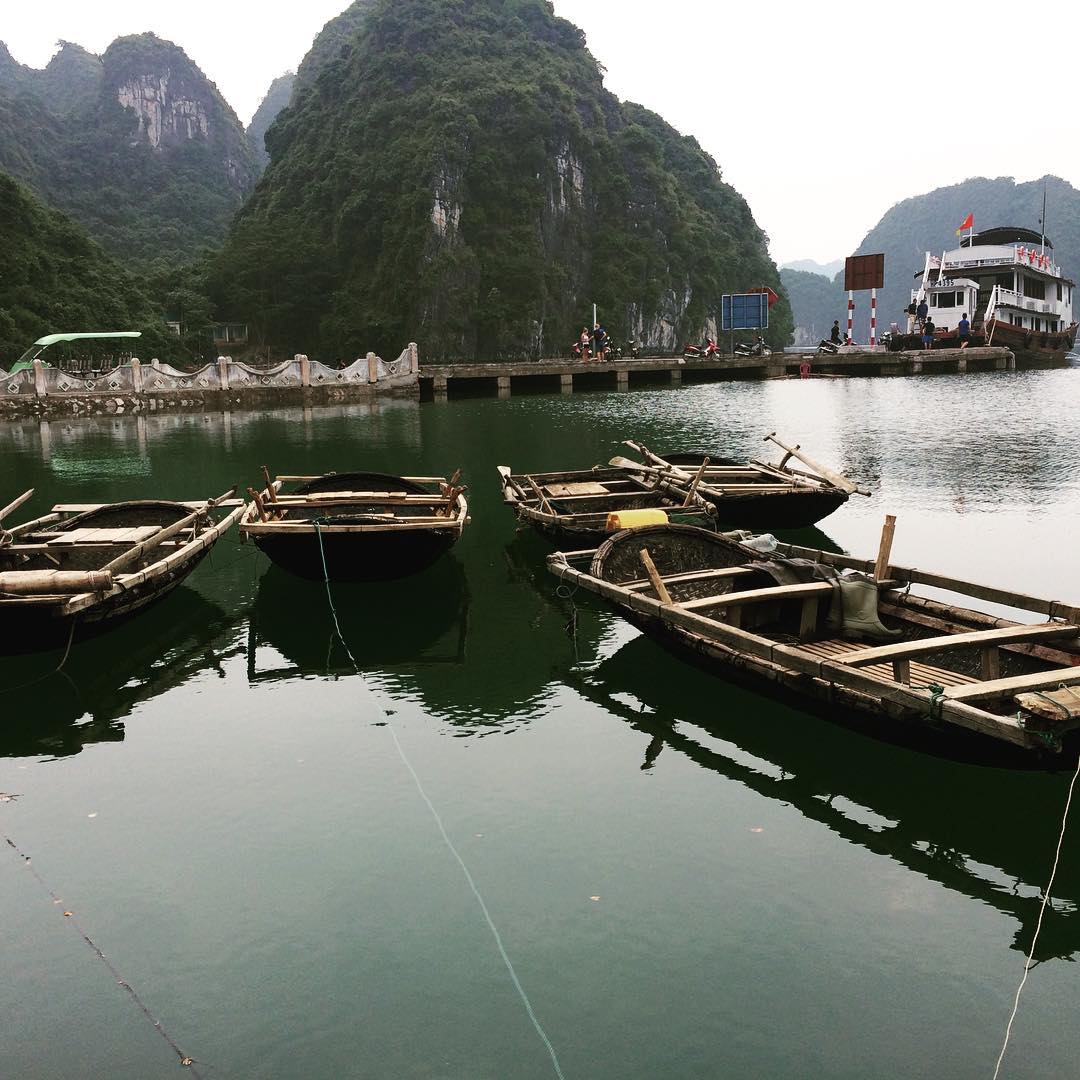 Photo: @hainusi- Visitors have the opportunity to experience life in fishing villages
Lucky visitors will have the opportunity to see the phenomenon of plankton glowing at night in some waters on Lan Ha Bay. This phenomenon resembles stars floating on the surface of the ocean.
Some attractive destinations on the bay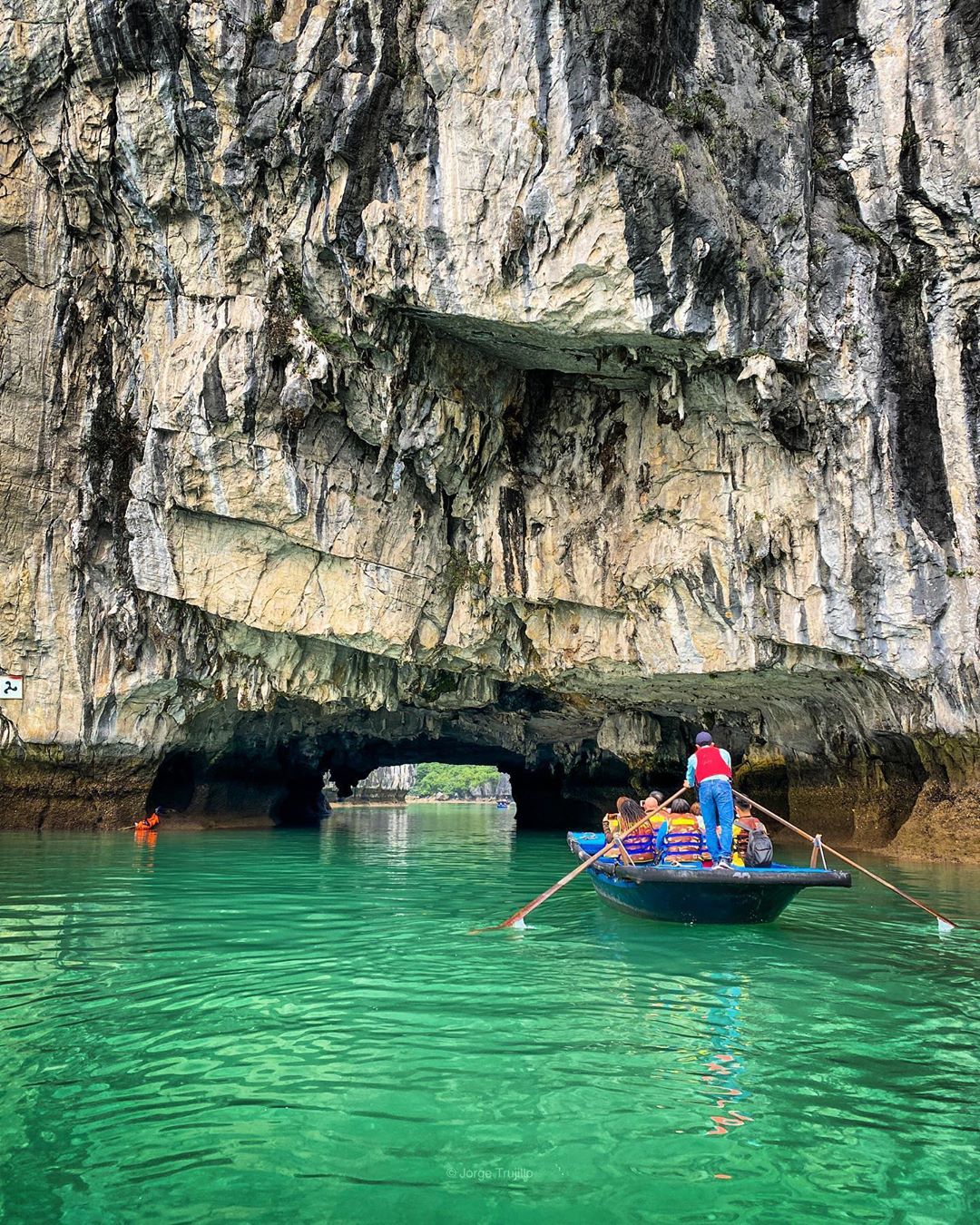 Photo: @jorge.galox - Luon Cave, a favorite destination of tourists
Cat Ba Island is the largest island in the Cat Ba archipelago and is a feature of Lan Ha Bay. This is the tourist center of Ha Long Bay area for tourists who do not want to take a boat to explore the bay but want to spend time in the old forests and caves on Cat Ba island, watching the romantic sunset.
Monkey Island, also known as Cat Dua Island, is famous for two things: monkeys and beautiful views of the bay. Monkey Island is exploited in the itinerary of many ships and tours on Cat Ba Island. The top of the island has the best view of Lan Ha Bay and is close to many beautiful beaches.
Cannon Fort is like a guardian overlooking Lan Ha Bay, Cannon Fort is where visitors have a panoramic view of the bay. The fortress is located on the top of a hill 177m high, open to visit from 8am to 5pm daily. Entrance fee 50,000 VND/adult.
Luon Cave is one of the famous caves of Lan Ha Bay located on Bo Hon Island. It has charming, charming natural scenery and many of the most unique experiences on the bay. The discovery journey is done by kayak or small boat and visitors have the choice of kayaking alone or on a tour on a local boat. Inside Luon Cave is extremely cool, the waves are calm, and there are often monkeys running around.
Small islands and caves with different shapes on Lan Ha Bay include: Guoc island, Bat island, Ham Rong cave and Do Cung cave.
Activities not to be missed in Lan Ha Bay
Climbing: Lan Ha Bay is one of the few areas with suitable geology for climbing activities. The ideal locations are Ba Trai Dao island, Lien Minh valley, Tien Ong island... This adventure sport is especially attractive to young people conquering dangerous cliffs and bringing new emotions.
Cycling, walking around Viet Hai fishing village: the most famous and cultural attraction on Lan Ha Bay. You will see ancient houses, rice fields, primeval forests and have the opportunity to cycle on the winding village roads to breathe in the fresh air or trek through the forest.
Kayaking: this is the most popular activity on the bay. With a kayak for 2 people, guests get to see the beauty of the bay up close and enjoy absolute privacy.
Means of transportation to Lan Ha Bay
There are many simple ways to get to Lan Ha Bay. Most tourists choose to book cruises from cruise companies based in Hanoi. Tour packages usually include round-trip transfers from Hanoi and a traditional overnight cruise.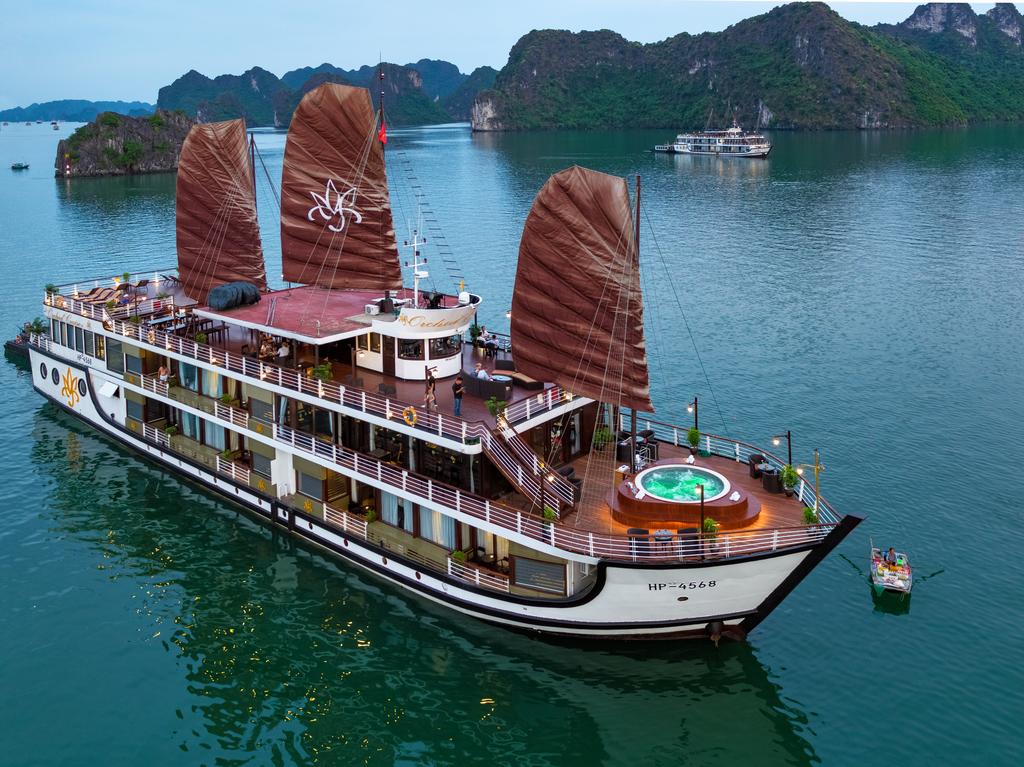 Orchid Cruise
Some cruise ships visit Lan Ha Bay
| | | |
| --- | --- | --- |
| Cruise | Departure station | Line |
| | Got Wharf, Hai Phong (90km from Hanoi) | Got Wharf – Da Chong Island – Con Duck Island – Trung Trang Cave – Tra Bau (Lan Ha Bay) |
| Stellar of the Seas Cruise | Got Wharf, Hai Phong | Got Wharf - Cat Ba Island - Lan Ha Bay |
| | Got Wharf, Hai Phong | Hanoi – Hai Phong – Ha Long Bay – Lan Ha Bay – Cat Ba Island |
If you choose to travel to Lan Ha on your own, the best way is to go to Cat Ba island first and book a boat tour from here.
If you are in Hanoi, you can take a bus or taxi to Cat Hai island and then take a 10-minute motorboat ride to Cat Ba island. Here, you can take a boat from Ben Beo (2km from Cat Ba center). If going by bus, the total time is 3 hours and the cost is about 350,000 VND.
If you move directly to Hai Phong, it will be very easy for you to book a motorboat or ferry ticket from Binh wharf to Cat Ba island. Traveling by motorboat takes about 1 hour for 190,000 VND and by ferry takes about 2 hours for 120,000 VND. Both boat and ferry tickets can be booked online or purchased directly at Binh wharf.
The ideal time to travel to Lan Ha Bay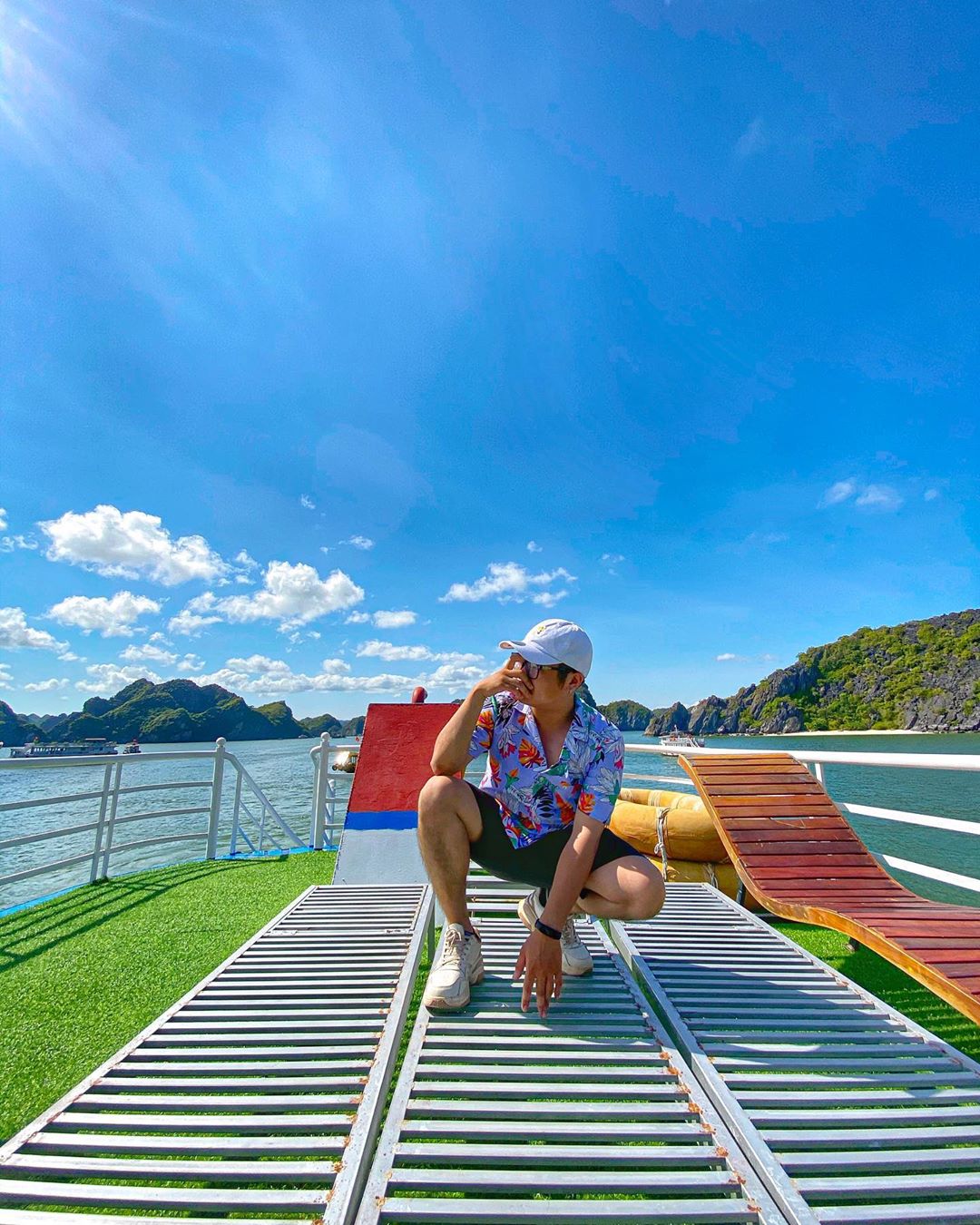 Photo: @quybui2894 - Beautiful weather for a wonderful holiday on Lan Ha Bay
You can visit Lan Ha Bay at any time of the year, but the most beautiful is from March to June or October to November.
From March to June, the weather is sunny but not too hot or rainy like summer. Favorable weather creates opportunities for you to participate in many activities. However, note that this is also the peak tourist season for domestic visitors. After June, the weather changes erratically and storms also occur more often.
Lan Ha Bay weather
| | | | |
| --- | --- | --- | --- |
| Month | High/low temperature (°C) | Number of rainy days | Precipitation |
| January | 20°C/14°C | 4 days | 39mm |
| February | 21°C/15°C | 4 days | 21mm |
| March | 22°C/17°C | 6 days | 52mm |
| April | 25°C/20°C | 7 days | 67mm |
| May | 31°C/24°C | 9 days | 174mm |
| June | 32°C/25°C | 8 days | 186mm |
| July | 31°C/24°C | 10 days | 247mm |
| August | 31°C/25°C | 12 days | 315mm |
| September | 30°C/24°C | 11 days | 234mm |
| October | 28°C/21°C | 5 days | 69mm |
| November | 24°C/17°C | 4 days | 45mm |
| December | 22°C/15°C | 3 days | 27mm |
Rainfall chart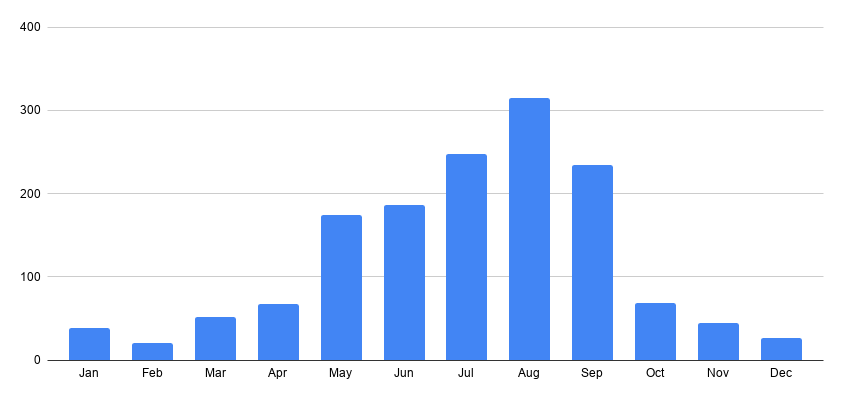 Lan Ha Bay weather chart (August has the highest rainfall)
Data: Central hydrometeorological forecasting center
In summary: from October to November, the sun is softer and especially Lan Ha Bay will be less crowded than the summer months. The weather is milder and the space is more peaceful, making autumn the best time to visit Lan Ha Bay of the year.
What and where to eat?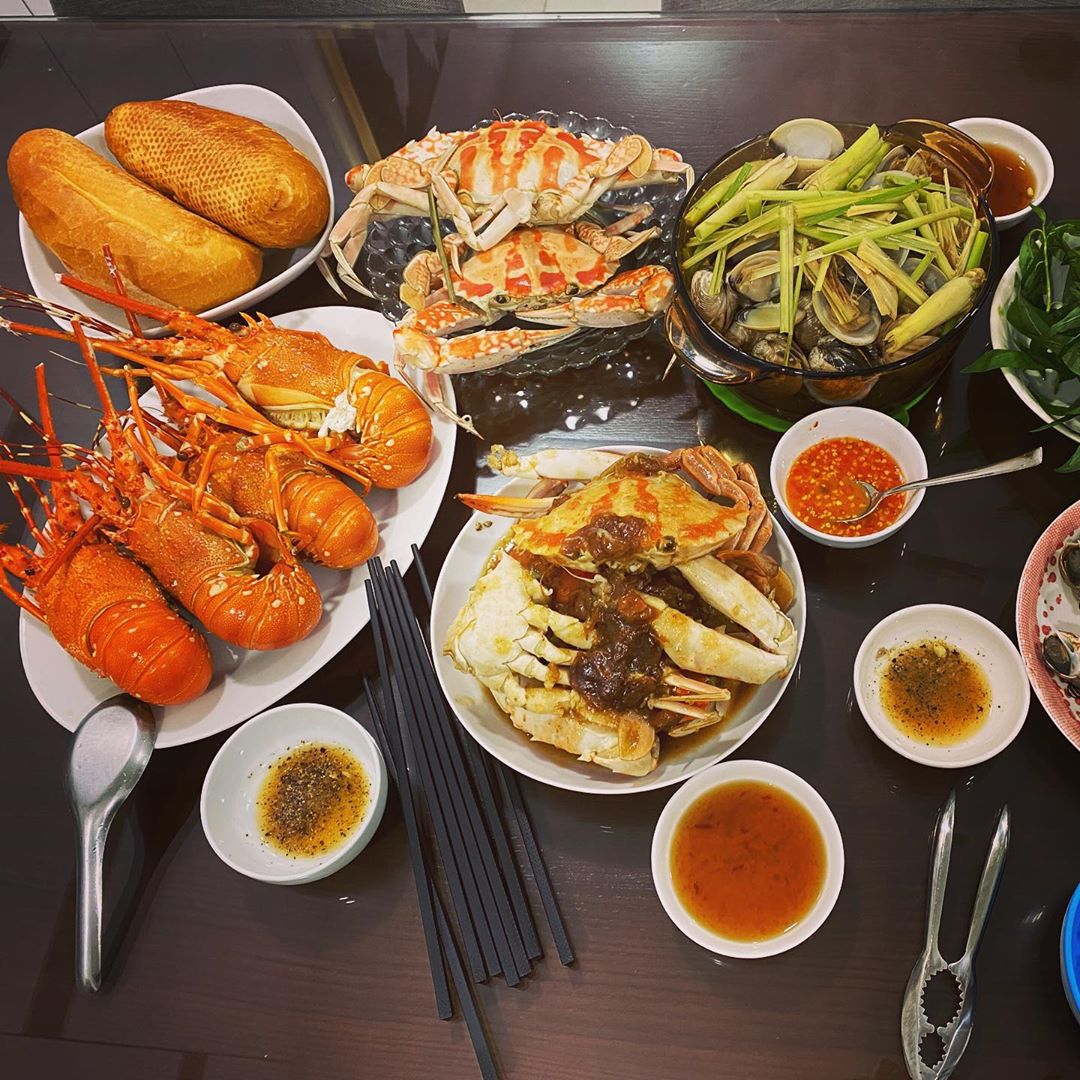 Photo: @jenny_ly84 - Enjoy delicious seafood dishes
It will be a big mistake if your tour lacks a list of must-try delicacies when coming to Cat Ba Island. Take a tour around town and pop in for the following specialties:
Tu comei: also known as elephant trunks, tu comedy is a specialty only found on Cat Ba Island. You can enjoy different dishes made from tu comedy such as porridge, grilled and salad.nướng và gỏi.
Sea sam: sea sam salad is also a strange and delicious seafood dish. After being roasted until golden brown, it will be mixed with raw vegetables, laksa leaves, peanuts and some other spices to form an attractive salad.
Shrimp vermicelli: a shrimp vermicelli noodle shop consisting of raw fresh shrimp that is processed in combination with other ingredients such as bamboo shoots, bay leaves, tomatoes and spices to create a delicious taste.
Some notes when traveling to Lan Ha Bay
Services on Lan Ha Bay and Cat Ba Island are few, undeveloped, and expensive.
You should prepare the necessary items and a waterproof bag to store electronics before going to the island.
For cruise services, you should book at least 5-7 days in advance.
See more: List of cruises visiting Lan Ha Bay
Meet Our Experts
Request a quote
Please make sure your email is correct.