Cat Ba pearl island- ideal summer destination 2022
Cat Ba is always in the top of the most attractive destinations in the North, becoming the first choice of many tourists. Cat Ba tourism is suitable for those who love nature, the sea and want to have new and interesting experiences. If you want to find peace by the romantic and deserted beaches, then Cat Ba will be the most ideal destination in the summer of 2022.
 About Cat Ba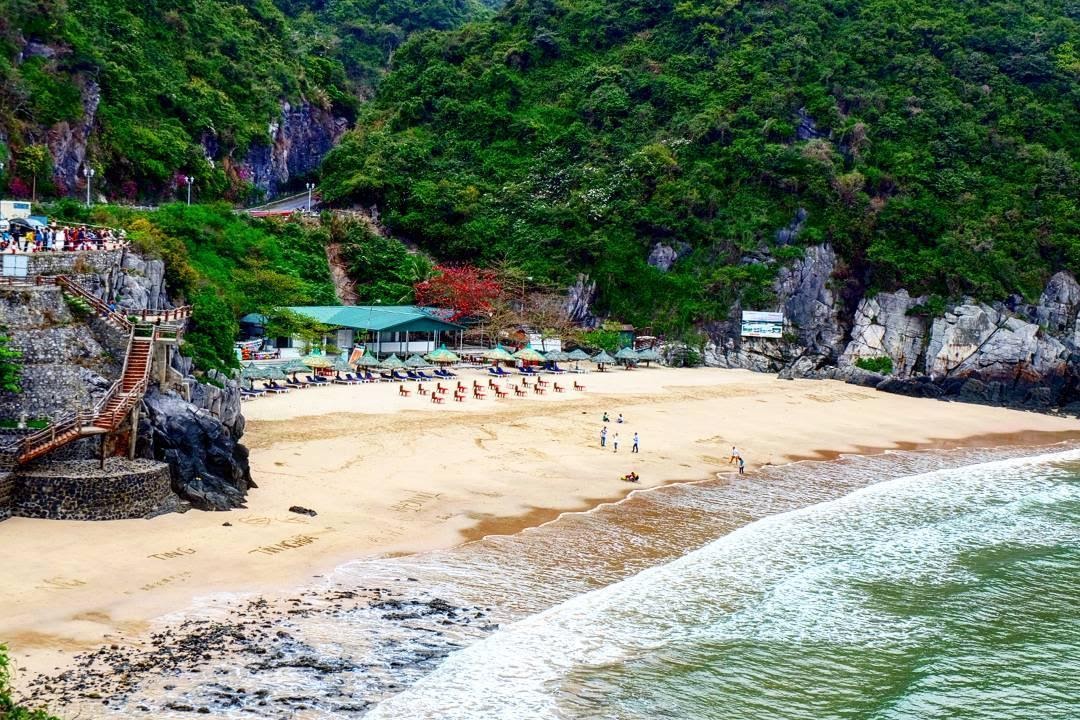 Photo: @daucangao
Cat Ba is the largest island in Cat Hai district, Hai Phong with an area of about 300km2. About 25km from Ha Long city. Previously, it was more difficult to move to Cat Ba island because there were only boats to the island, but now Tan Vu-Lach Huyen sea bridge is the longest sea bridge in Vietnam built to connect the city. to Cat Ba Island. Therefore, moving to the island is also more convenient and the distance is also much shorter.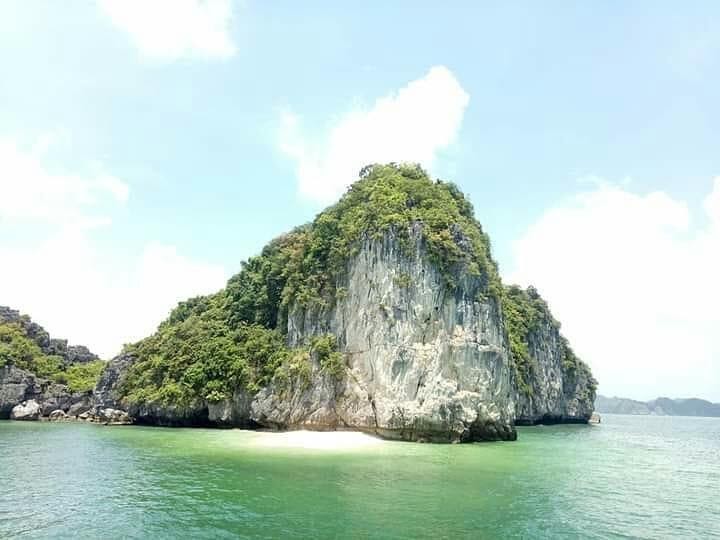 Photo: @_vi_jade_
Cat Ba Island appears in the eyes of visitors like a giant green carpet by the rich flora and fauna system and beautiful natural scenery. With the convergence of limestone islands, mangroves, coral reefs, seaweed carpets along with large and small caves, it has created a ravishingly beautiful Cat Ba, attracting visitors to enjoy the fresh air and mingle. into nature and discover the unique destinations here.
The ideal time to travel to Cat Ba
The weather on Cat Ba Island is beautiful every season, each season has its own beauty. However, to choose for yourself a perfect, economical and not too crowded trip, you should avoid the peak seasons and weekends to avoid the situation of running out of rooms and get the best service.
Most visitors to Cat Ba are in June and July because this is the summer vacation time for children and the hottest time in the North, so tourists come here to avoid the heat and cool off in the summer. During this time, sometimes Cat Ba is overloaded, so the services are not attentive and the price is also quite expensive.
From November to March next year, is the cold time of the northern winter, so Cat Ba is usually less crowded, the prices are also low and the service quality is better than the peak season.
Means of transportation on Cat Ba island
Traveling by motorbike: on Cat Ba island, there are many motorbike rental addresses for about 100k, so you can explore the tourist attractions on the island by yourself. You can contact the hotels and motels that you have booked to rent for your convenience.
Traveling by taxi: this is also the most convenient means of transportation on the island, helping you to reach places a little far away without fear of getting lost. However, the number of taxis on the island is not much, so if you book a taxi, you will usually have to wait a little longer.
Traveling by tram: this is a popular means of transportation on the island, suitable for large groups, the cost is very cheap. From the center, if you want to move to the beach or tourist attractions near the property, taking the tram is the most reasonable.
Where on Cat Ba Island?
The system of rooms on Cat Ba Island is extremely rich, you can choose a reasonable form of rest according to your criteria. You can refer to a number of resorts, hotels, and homestays of travel agents, to find vouchers with the best prices.
Flamingo Cat Ba Beach Resort
Located in the center of beautiful Cat Ba Island, Flamingo Cat Ba Beach Resort is a 5-star resort that has just been put into use but has made a big splash in the field of tourism and resort in the Gulf of Tonkin.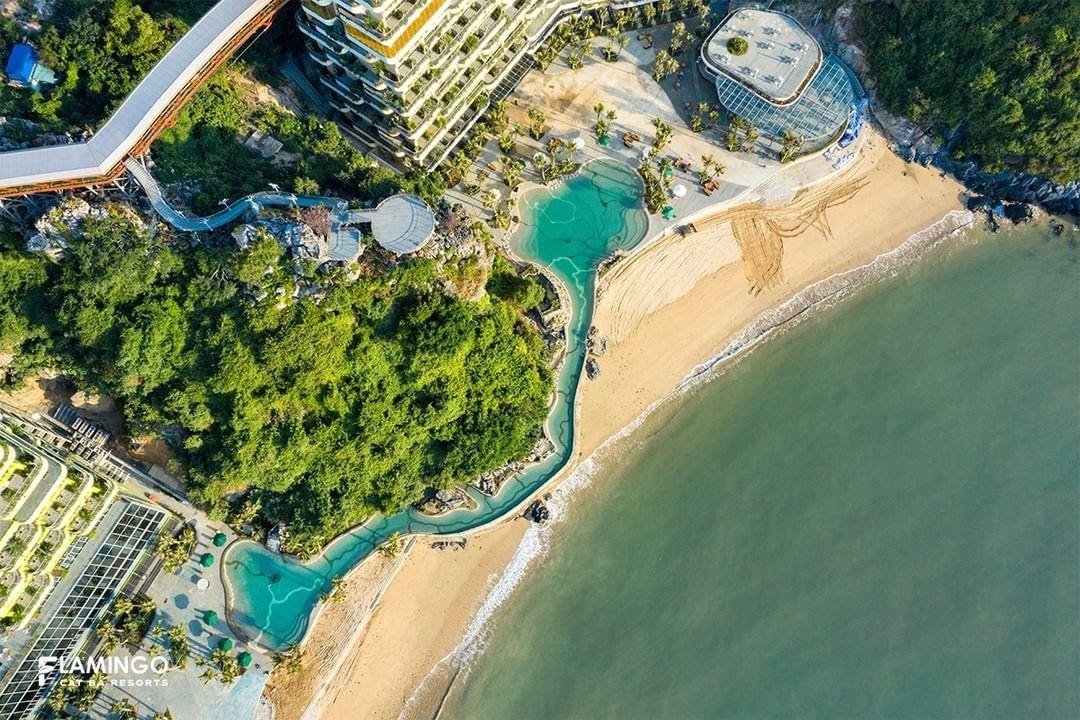 Photo:@flamingocatba
Designed as 3 large forests filled with green plants, giving you a luxurious resort space, blending with nature. This is a stop not to be missed when coming to Cat Ba Island.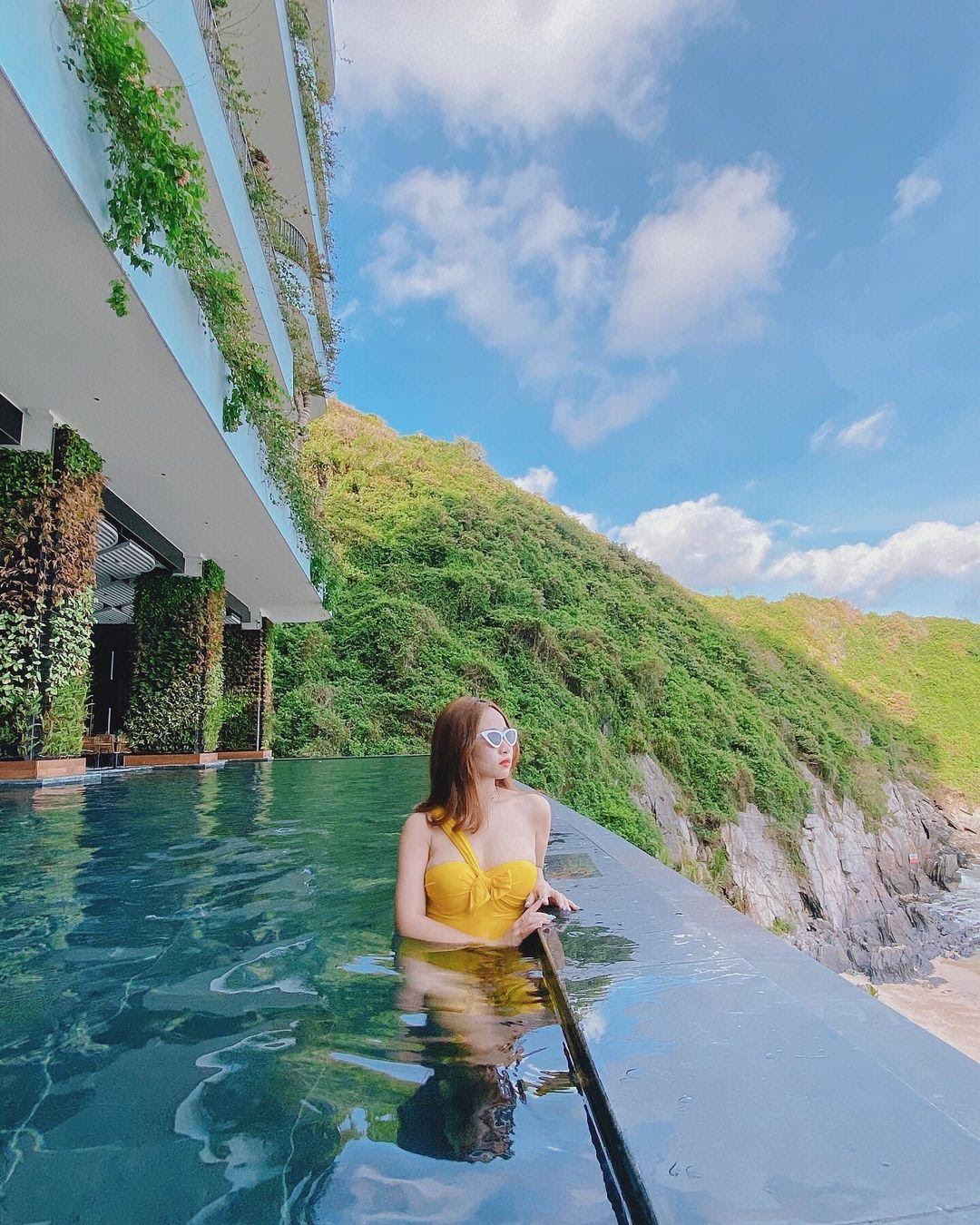 Photo: @chii_annie
In addition, there is also 1 hotel system for you to choose from:
Cat Ba Dream Hotel
Cat Ba Family Hotel
Victor Charlie Hotel
Minh Hieu Hotel
The most attractive places on Cat Ba island
Cat Ba Island has many famous tourist attractions, of which the first point that cannot be ignored is:
Lan Ha Bay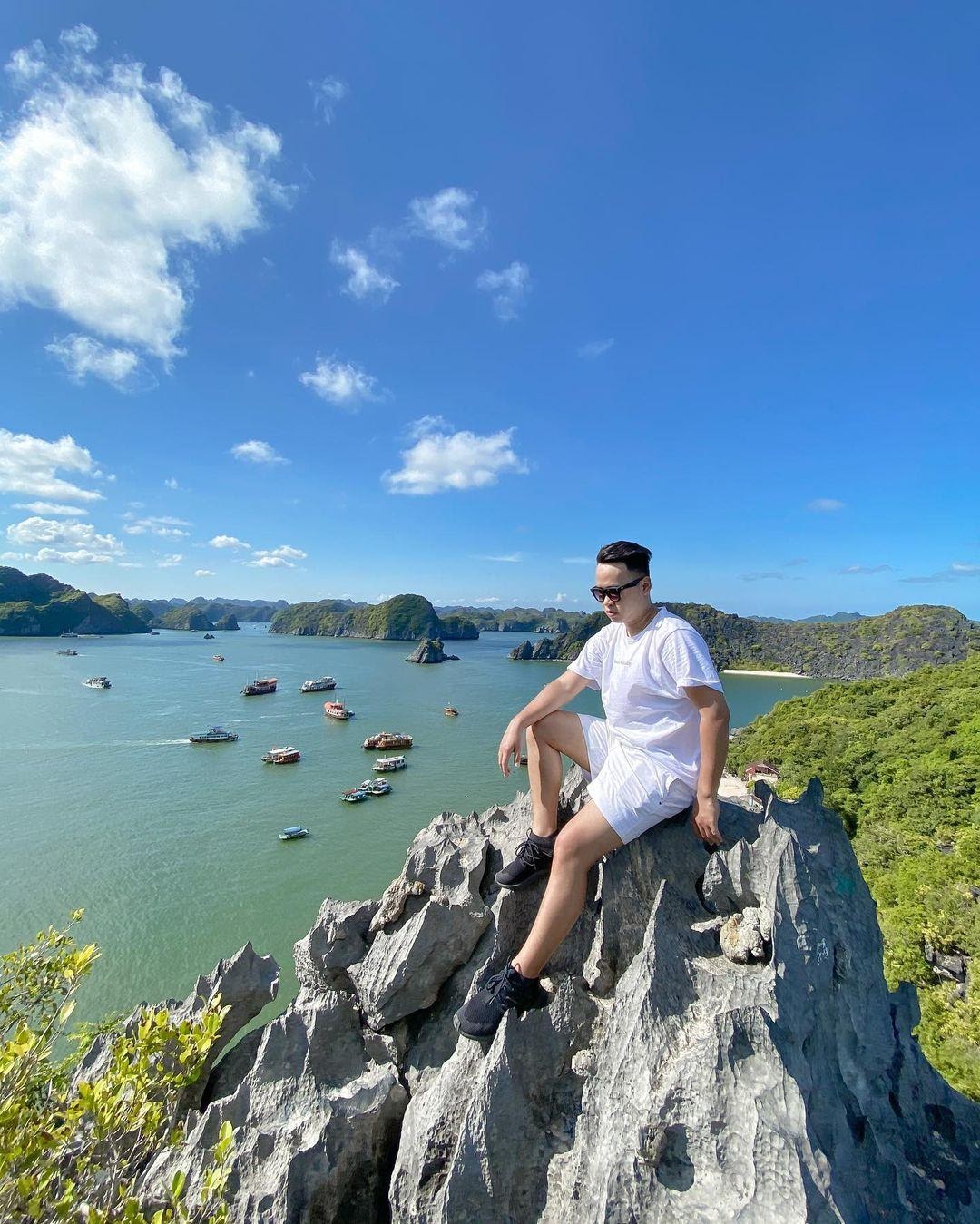 Photo:@leminh2805
Lan Ha Bay, which surrounds the Cat Ba archipelago, is becoming an ideal beach resort that promises many interesting experiences. Featured with the magnificent beauty of about 400 large and small islands, dense, bearing many unique shapes.
With the cool and fresh climate, you can travel at any time of the year, in which from April to October is Cat Ba the most crowded because this time it is sunny and beautiful, the sea is clear and suitable. with swimming, boating on the bay…
Monkey Island
Another place not to be missed when traveling to Cat Ba is the extremely famous Monkey Island here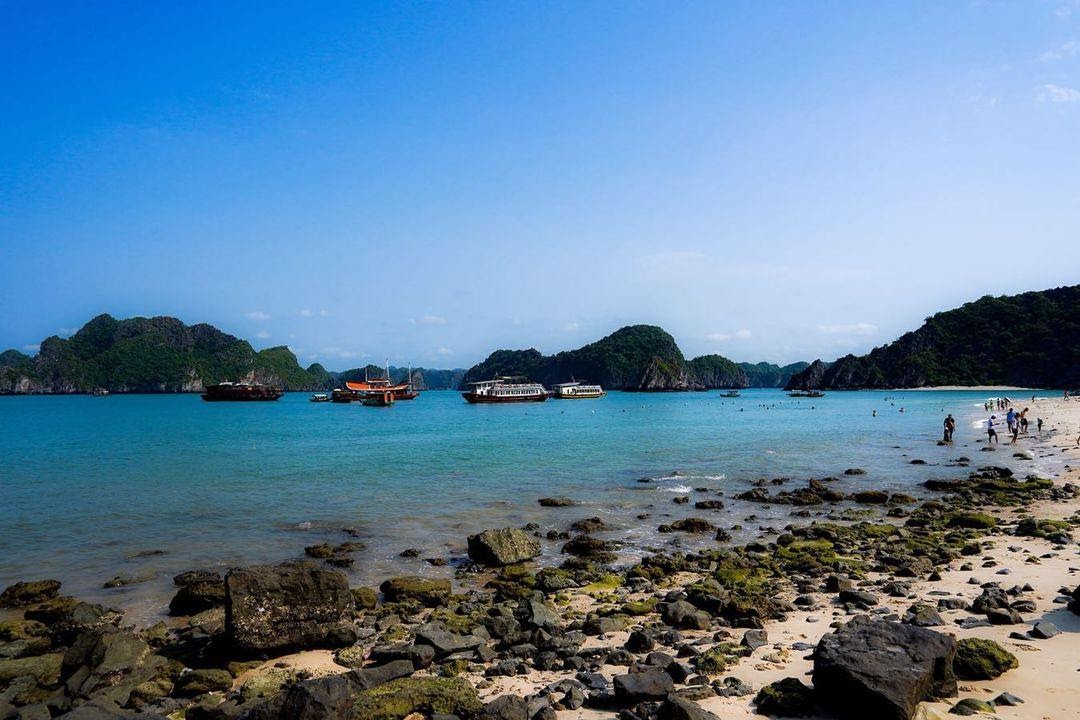 Photo: @satoshi0040
Monkey Island is located about 2km from the center of Cat Ba town, to get to Monkey Island, tourists usually take a boat from Beo wharf, take about 10 minutes, go through Cai Beo fishing village, pass a few small islands and then go straight to Monkey Island. . The reason it's called Monkey Island is because there are many monkeys that are released freely, they often play with tourists, so it can be called an attraction not to be missed on Cat Ba Island.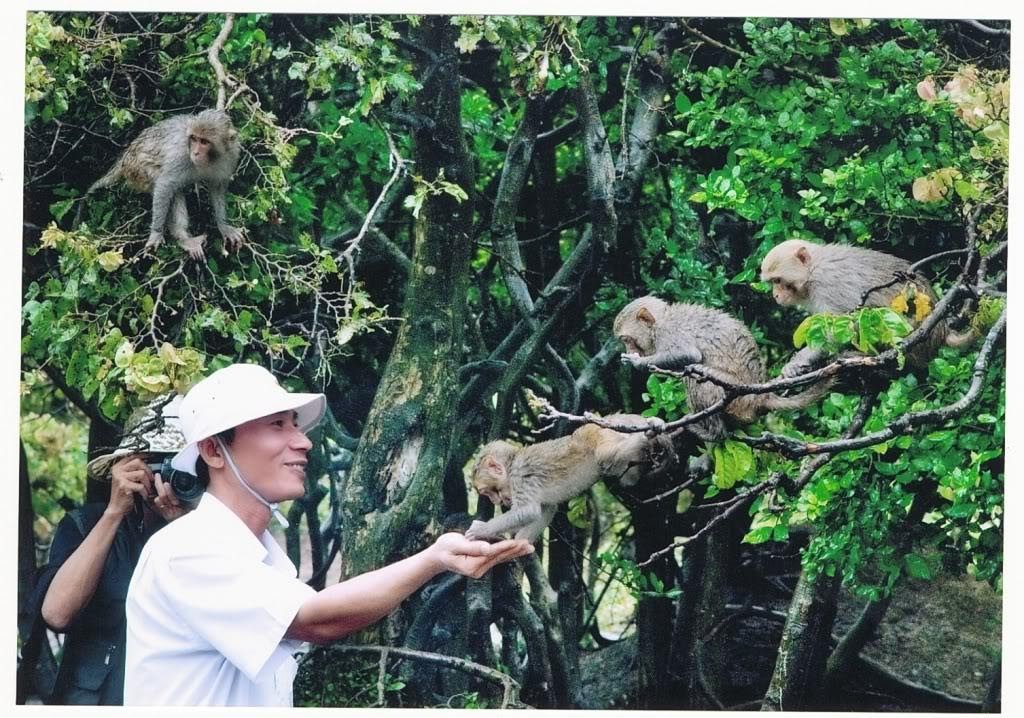 Photo: @dulichcatba
This is an island with a mountain structure with a sandy beach formed over millions of years with all kinds of sand, rocks, coral, marine life shells such as shells, shrimps and crabs washed up at the foot of the mountain to form a sandy beach. stretches for kilometers. In the summer, the beaches in Cat Ba become crowded, Monkey Island is the ideal choice for travelers who want to fully enjoy their vacation with peace and full of meaning.
Cat Ba National Park
Located inside Cat Ba World Biosphere Reserve is Cat Ba National Park. The flora and fauna system here is considered to be extremely rich and pristine. Coming here, you can participate in ecotourism routes to explore the landscape, or go to famous caves such as Trung Trang cave, Bat cave...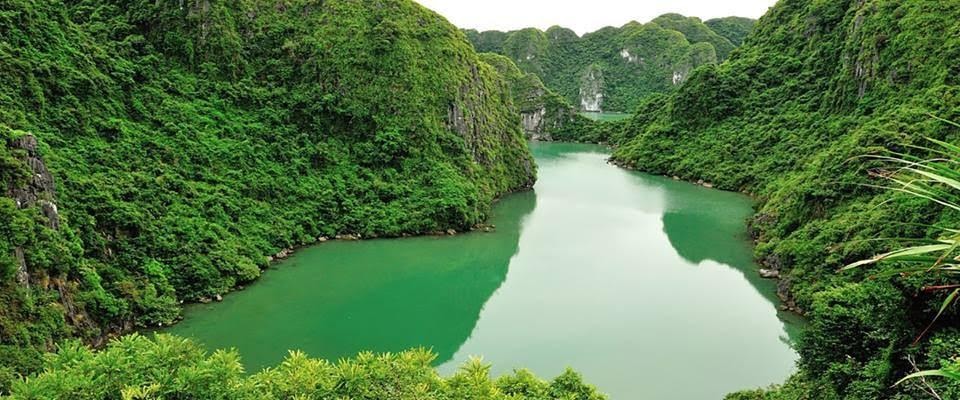 Photo: @dulichcatba
Cat Ba National Forest is also home to rare langurs and hundreds of other animals. This place is also likened to the "forest in the sea" because they are surrounded by undulating rocky mountains, surrounded by the majestic and beautiful scenery of the sea and islands. When standing on Ngu Lam mountain, it's easy to zoom out, see the panoramic view of Cat Ba national forest, and the charming Lan Ha Bay in the distance.
Cannon Fortress
The most beautiful panoramic view of Cat Ba Island from above is the cannon fortress. This is also a remnant of two wars against France and America. Most tourists are young people, international visitors come to check in the cannon fortress.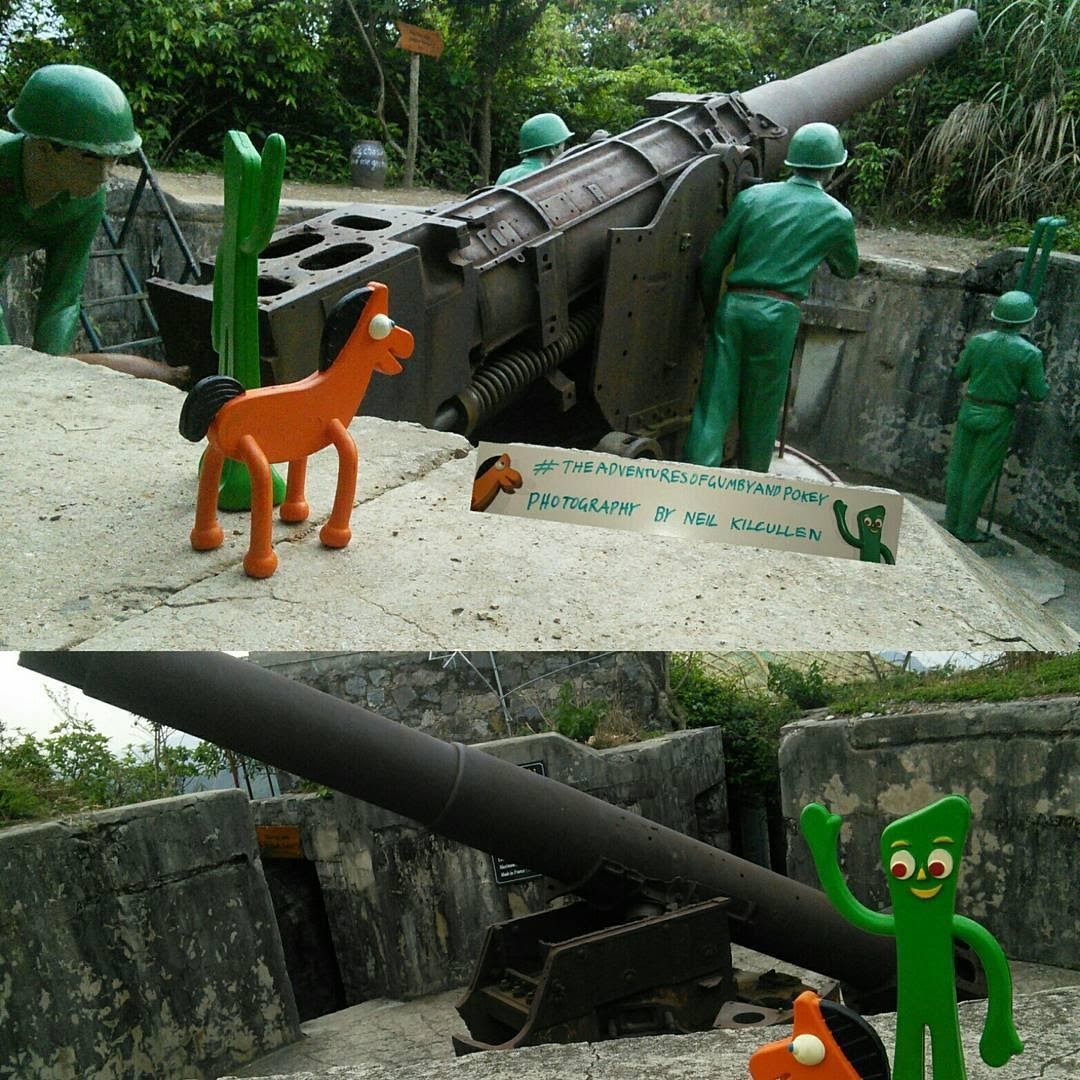 Photo: @theadventuresofgumbyandpokey
To go inside the cannon fortress, you have to buy a ticket for 60k / 1 person, the price of a motorbike taxi up here is about 15k / person.
Currently, here still keep two very large cannons weighing up to several tens of tons. Here, through the telescope, you can admire many beautiful places of Cat Ba from above, especially the beautiful sunset in the afternoon.
Beaches on Cat Ba Island
The most prominent on Cat Ba Island is Bai Cat Co 1, Cat Co 2 and Cat Co 3, these are the most attractive beaches of Cat Ba Island.
Stork beach 1: suitable for those who love the bustling atmosphere, the sea here has fine sand and clear blue water color, so it attracts people to come here to swim.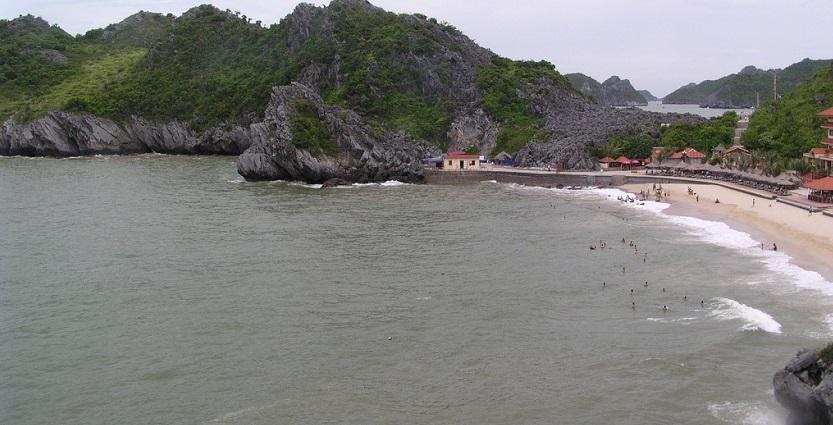 Photo: @dulichcatba
Bai Co 2: suitable for those who love quietness because this beach is narrower and quieter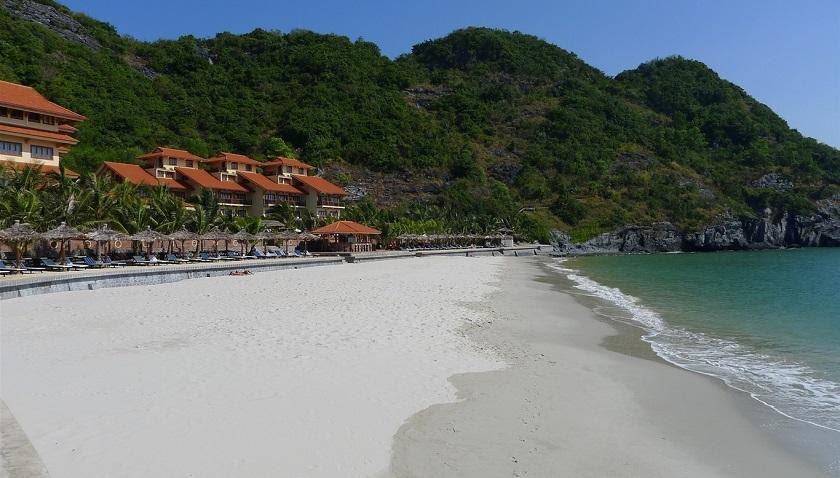 Photo: @dulichcatba
Stork beach 3: for those who want to swim and dive deep under the sea because the water here is quite deep, cool, and the waves are quite strong.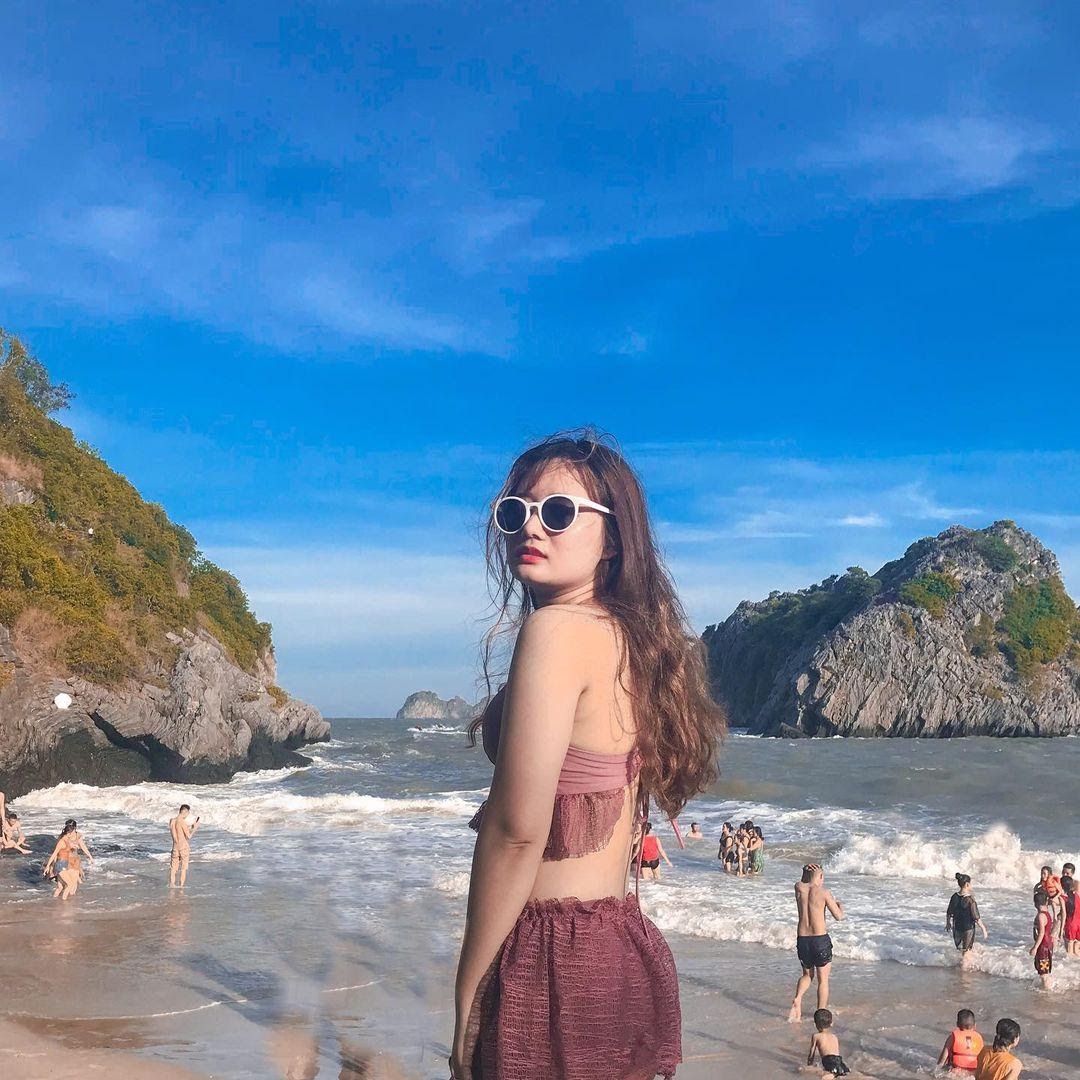 Photo: @gt.tran
Some notes when traveling to Cat Ba
Choose clothes that are light, suitable for attractions, fun and virtual check-in: shorts, bikini, maxi skirt, wide-brimmed hat, sunscreen, sunglasses...
Prepare medicine for motion sickness if you have seasickness or boating
Fully charge the battery, bring a spare battery if you have it to save beautiful moments on the island
Check the weather forecast before traveling to avoid storms that will make it unsafe to travel.
Meet Our Experts
Request a quote
Please make sure your email is correct.