An Extensive List Of Things To Do On Halong Bay Overnight Cruise
1. Morning Tai chi session on deck
Early morning Tai chi class on the deck is one of the most favorite complimentary activities onboard cruisers. It is always an optimal way to start off a new day, relaxing amidst the calm surroundings and cool atmosphere of Halong Bay. This gentle physical exercise is not only beneficial for your health but also improves balance and mobility.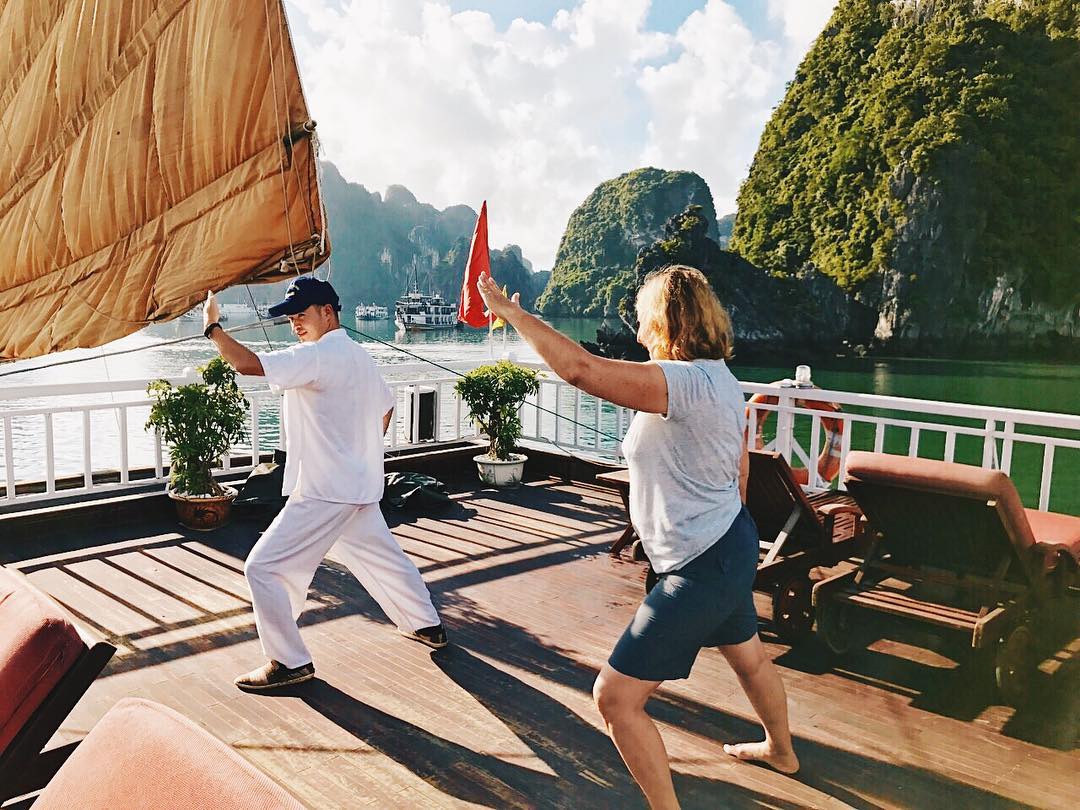 A Tai chi session usually starts at 4:30 or 5:00 am every day. On some cruises, Tai chi class can be replaced by yoga sessions with the same health benefits.
2. Relax in the swimming pool or Jacuzzi
A vast number of mid-range and luxurious cruises are equipped with an outdoor swimming pool or a Jacuzzi on deck. Some popular cruise lines with pools are Paradise Elegance Cruise, Rosy Cruise, Peony Cruise, Stellar of the Seas, Heritage Cruises Binh Chuan, and La Casta Regal Cruise.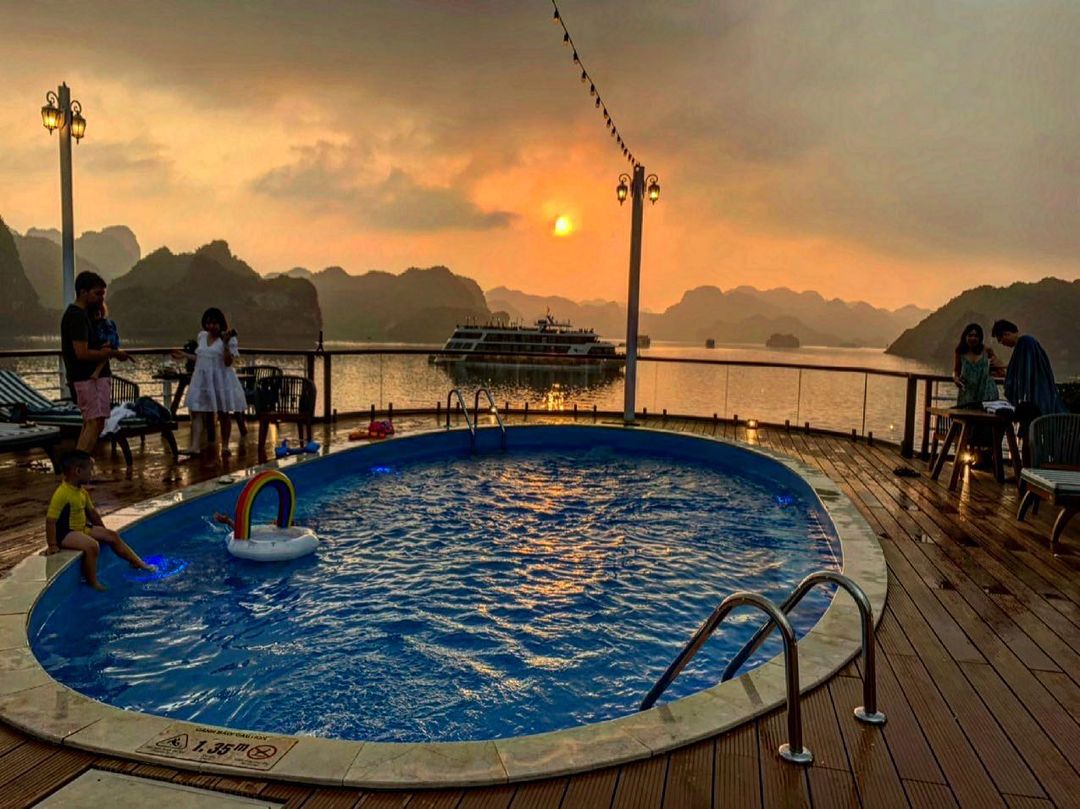 This high-end feature allows guests to take a dip on hot days while contemplating magnificent bay scenery. 
3. Sunbathe on the deck
A cruise vacation always provides tourists with the most enjoyable moments even when you just laze around. During the day, you can either choose to engage in many activities or simply unwind and get tanned under the bright sunshine.
Almost all cruises are appointed with lined-up sun loungers for you to sunbathe right on the deck. It is also ideal to sip a glass of drink while laying on the chair.
4. Join sunset party and traditional cooking class
Halong Bay boasts a charming beauty especially during sunset. Thus, you should not miss this romantic moment admiring the sunset and drinking cocktails. The crew usually prepare light snacks and beverages for guests on deck before dinner.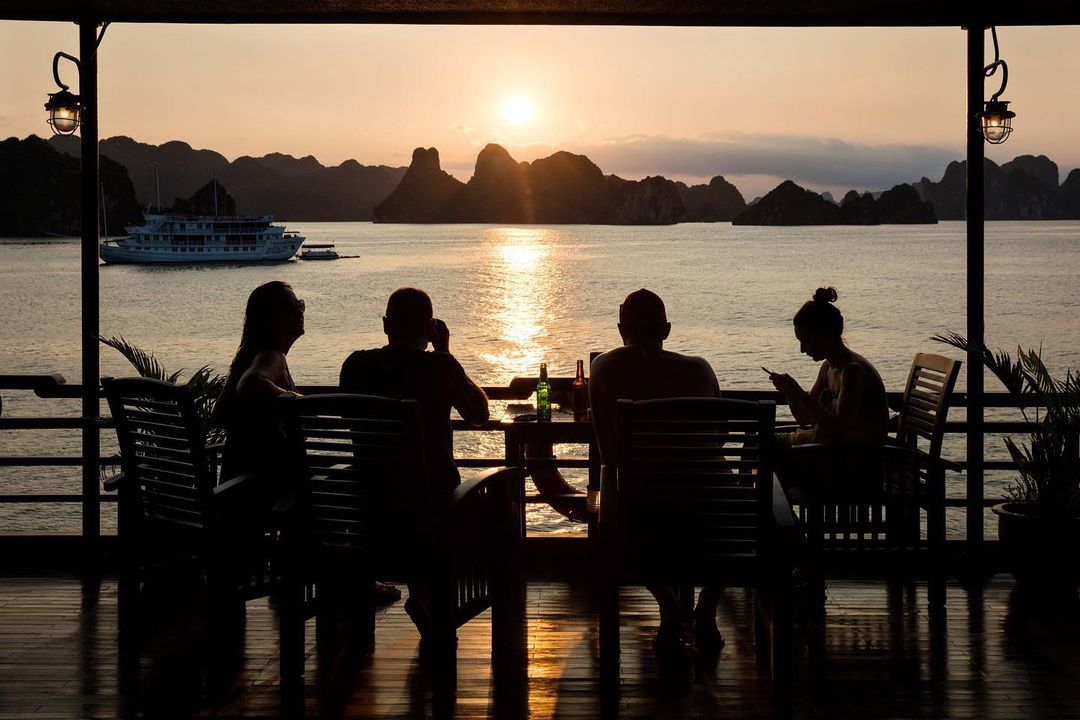 Afterward, learning how to cook traditional Vietnamese specialties is one-of-a-kind exciting experiences for foreigners. You will be taught how to make spring rolls or other dishes and can try them at the end of the class. This activity is particularly attractive to families with children.
5. Indulge in spa
Not all cruises on Halong Bay are fitted with a spa. This premium service is often provided on high-end cruises namely... Massage sessions in spas are available with charges to help you seek balance in mind and body after a day of exploring.
6. Evening activities
Halong Bay Cruises never leave guests a single dull moment even when it is evening. Evening entertainment activities onboard are abundant. Your choices are varied ranging from night movies, playing chess, squid fishing, and karaoke.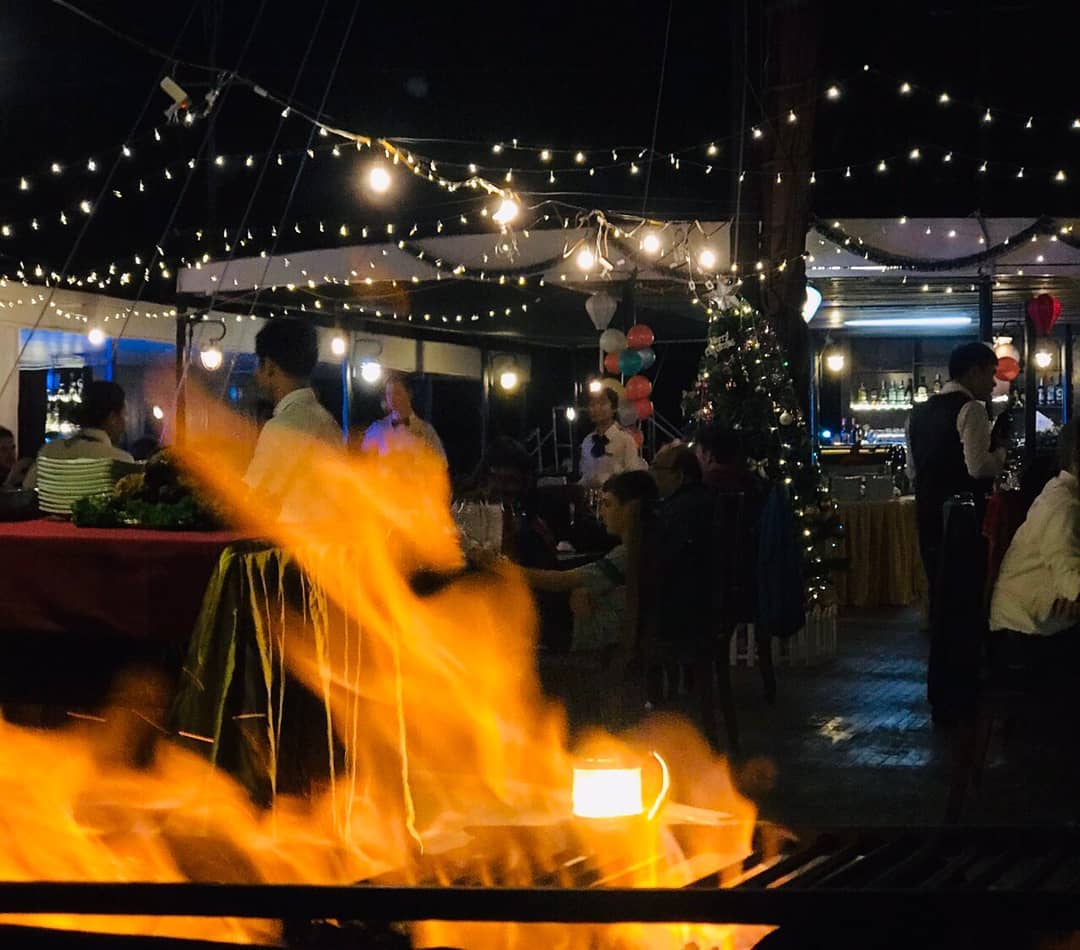 Meet Our Experts
Request a quote
Please make sure your email is correct.