Experience choosing Ha Long cruise for families with young children A-Z
Ha Long tourism is always the first choice of vacations for many families, and choosing an overnight cruise on the Bay is also the biggest concern, especially for families with young children. So, what should families pay attention to when choosing Ha Long cruise, to be convenient for the children, ensure safety and still bring comfortable and relaxing moments for the whole family? Please refer to the sharing of experiences below!
Should I let the children go on a cruise and spend the night on Ha Long Bay  and how to choose a cruise?
The cruises on Ha Long Bay are designed like a hotel on the mainland. Equipped with absolute safety elements, has a spacious, airy, air-conditioned private bedroom, a bathroom, a self-contained toilet, a restaurant, a playground. Some cruises also have babysitting services and toys suitable for each age of the children.
Ha Long Bay is also an airtight sea, the waves are not too strong, so don't worry. If the children suffer from seasickness, parents can rest assured that the children can enjoy the open space here.
The cruise ships also organize fun activities for the kids: cooking classes for the kids to practice and enjoy their own achievements, boating with their parents, and swimming. delight, especially the swimming pool on the cruise, it will definitely bring unforgettable experiences for the children.
If you are more careful, parents should choose boats that do not have private balconies to enjoy. To ensure safety,   choose cabins far from the engine room to avoid noise, or choose cabins on the low deck, in the middle of the ship to minimize the shaking that causes seasickness….
Notes when taking a cruise in Ha Long Bay with young children:
It is recommended to bring baby food every day at home (for children who are eating flour, porridge or drink milk) to prevent the baby from eating strange food on the cruise, prepare necessary medicines such as wind oil, medicine for common colds, etc. In addition, children need to prepare enough diapers, milk, bottles…
It is recommended to bring your baby's own swimsuit, life jacket and other necessary items  : table Hai, children's toothpaste, (although the cruise is full) but the children still prefer to use their own.
Parents should accompany their children to ensure their safety so that they do not get lost in amusement parks, caves, on the side of the train…especially the hyperactive children, when they go boating or bathing. Parents must pay close attention.
For children with food allergies, parents should notify the kitchen to adjust the diet and prepare carefully. , suitable for children.
To choose a cruise that fits your family's criteria and is safe for your children, parents, please refer to a few rated cruises. Typical high prices for quality below:
Margaret 5 Star Cruise: As a luxury 5-star cruise, Margaret Cruise is a favorite choice for vacations wonderful resort at the world cultural heritage Ha Long Bay. With a classic design in harmony with modernity, the cruise has 25 luxurious rooms with an area of ​​​​22-55m2, with a balcony so that guests can enjoy the fresh air and frame. beautiful natural scene on the bay.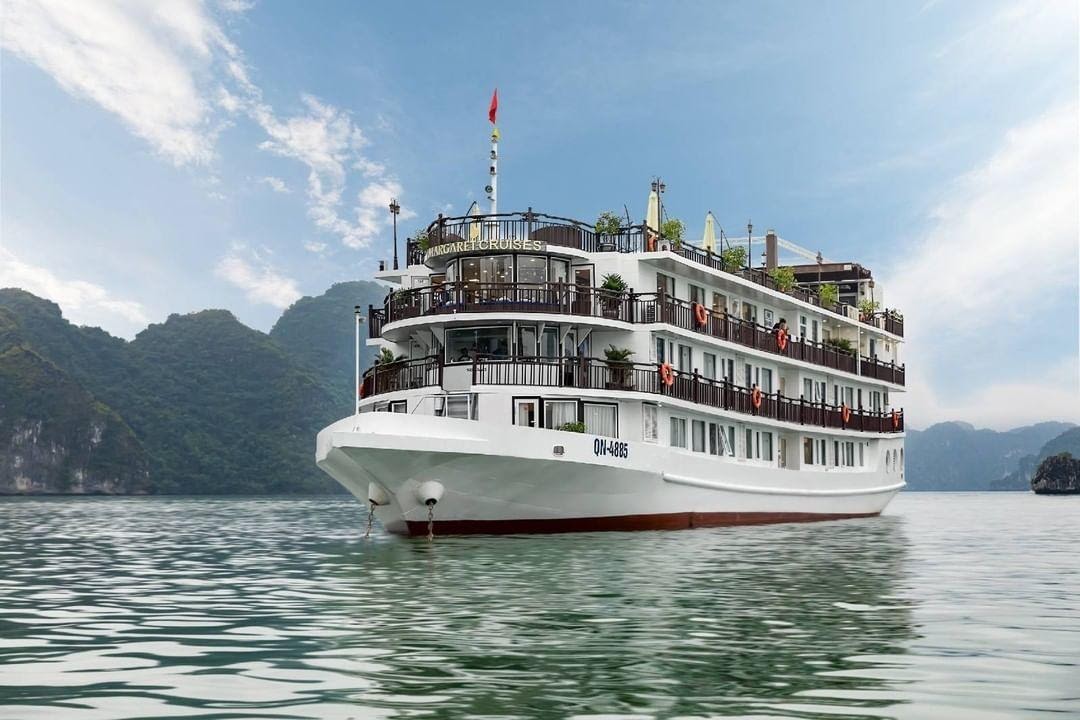 Photo: @chotourvietnam
Stellar of the Seas  5-star cruise ship: bringing unforgettable experiences to visitors. With 22 beautiful rooms, a seasonal outdoor swimming pool, a bar… Stellar of the Seas will create a very private and classy space for guests to enjoy.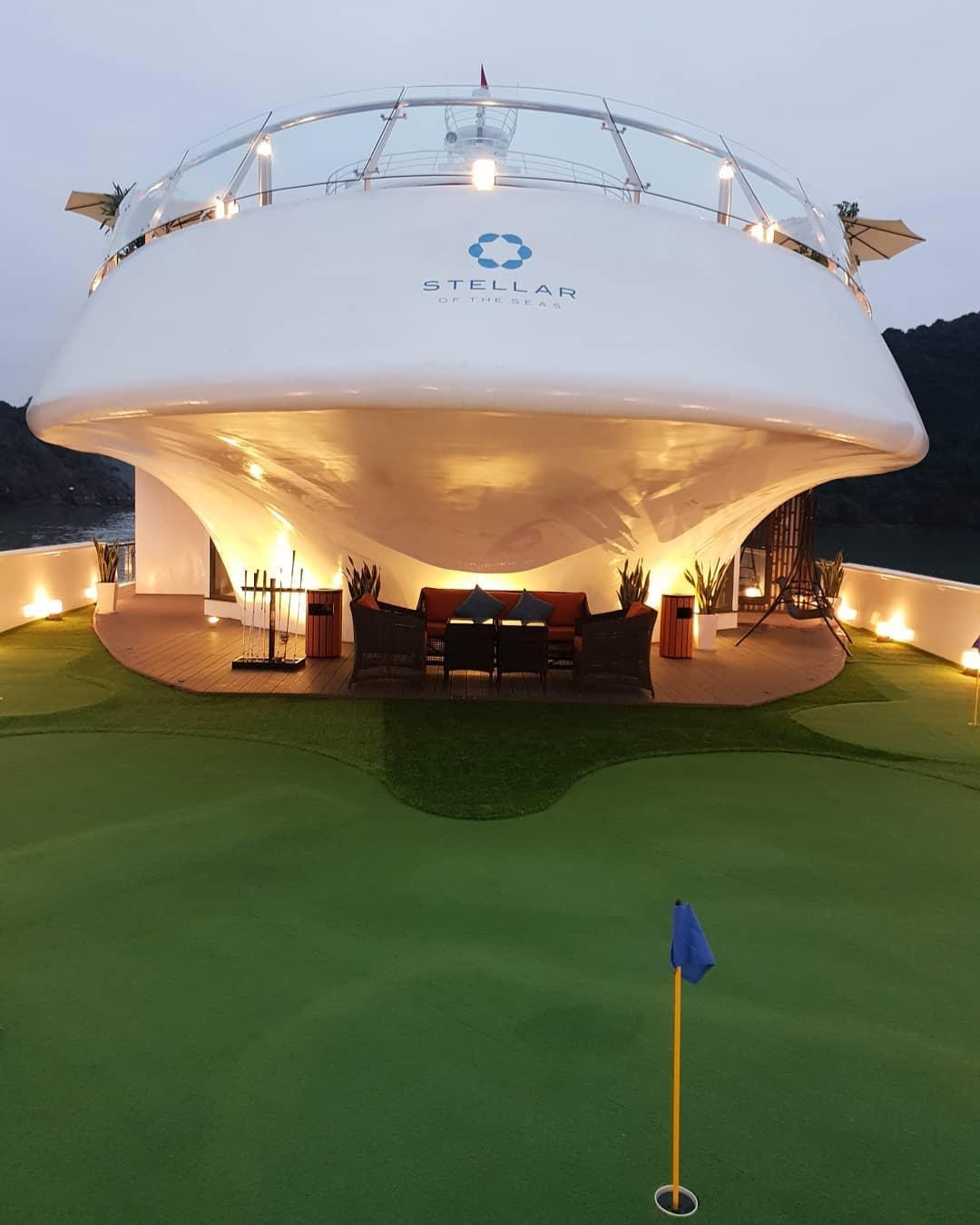 Photo: @thehungerblogger
5-star Heritage Cruise: one of the class 5 cruises designed in Indochinese style. The cruise is divided into 4 floors: Main deck, middle deck, panoramic deck and rooftop deck. With the mission of bringing memorable experiences, in addition to facilities such as restaurant, swimming pool, spa, gym, wine cellar, bar…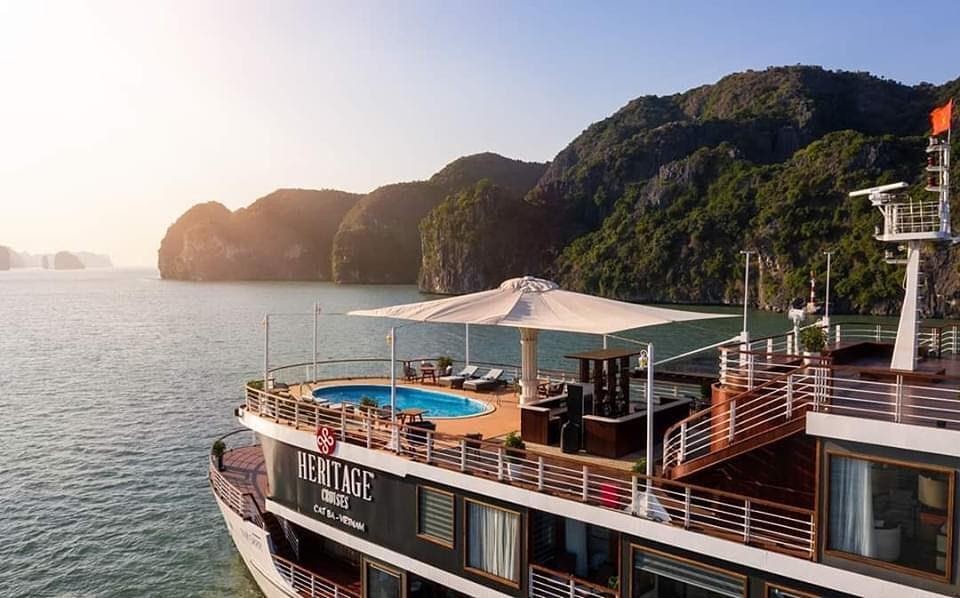 Photo: @du_thuyen_ha_long
There are many other luxury cruises if parents wonder if If you don't know which cruise to choose, then please refer to the websites that have a lot of attractive vouchers from only 2,000,000 to 3,000,000 VND. Each family has a different option, from cheap and mid-range cruises to luxury and high-end cruises, so parents should consider the price and finance to choose the right cruise. !
The above are some sharing  when choosing a cruise for families with young children. Hopefully, it will be useful to parents who are learning about Ha Long cruises to have more experience to choose for their family a cruise that is suitable for the price, criteria, safety assurance and a memorable vacation.
See more: Synthesis of cruises suitable for families with young children
Meet Our Experts
Request a quote
Please make sure your email is correct.