Delicious restaurants in Ha Long you must try
Ha Long is not only famous for its tourist attractions, beautiful landscapes, luxurious hotel systems, most modern yachts... but also famous for countless specialties and delicious dishes at famous restaurants. From casual to luxury. Here is a list of delicious restaurants that you must try when you come to this beautiful city!
Golden Crab Restaurant
Address: 32 Phan Chu Trinh. Group 9, zone 9, Bai Chay ward, Ha Long, Quang Ninh
Opening hours: 08.00 - 22.00
Contact: 0203 3819 919
Price fluctuates: about 100 - 500,000 VND/person.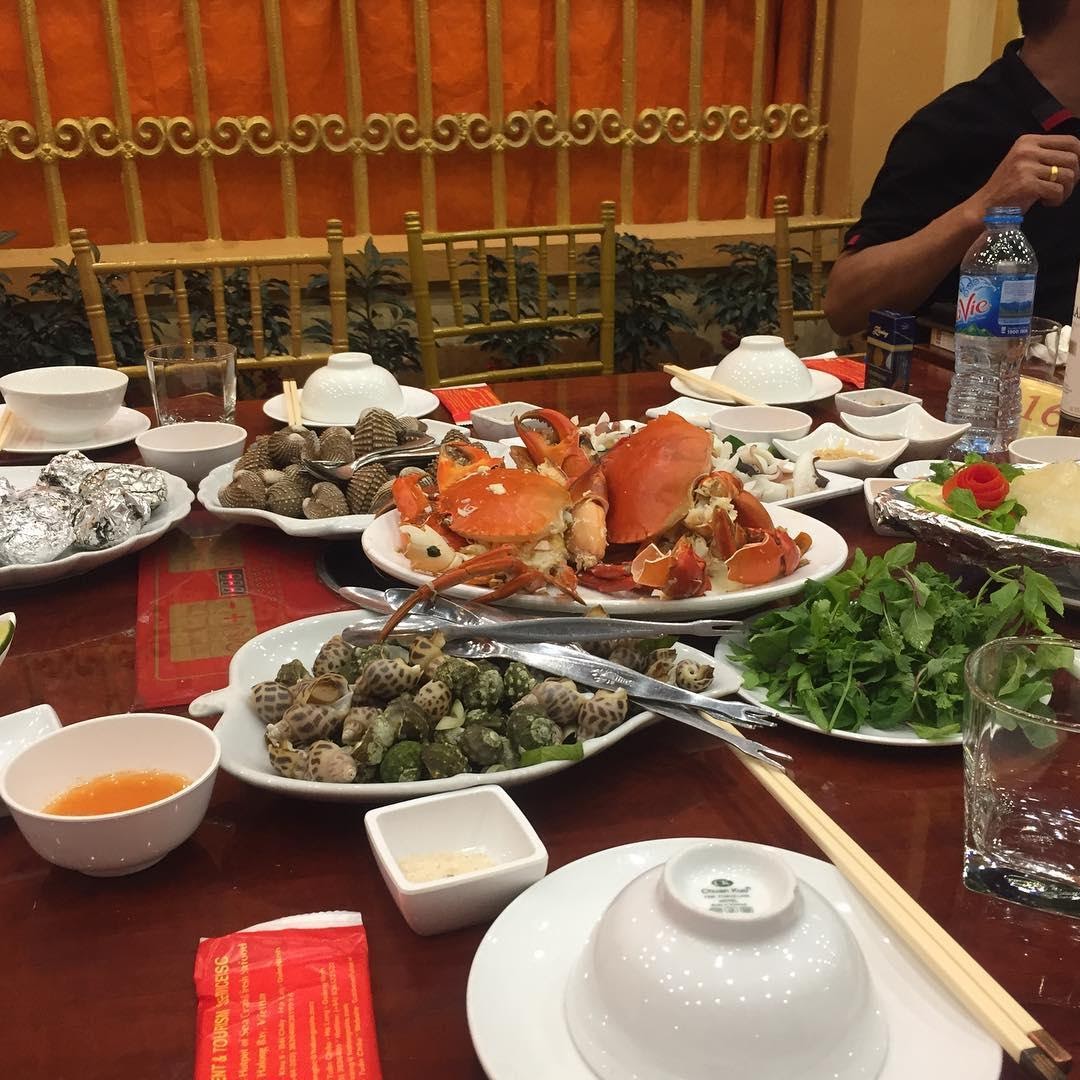 Photo: @lanhlun0809
Golden crab is considered as one of the most luxurious restaurants in Ha Long, the price is a bit expensive compared to other restaurants, but the food here is very delicious, the menu is rich with a variety of dishes. You can freely choose: German-style grilled pork leg, crab with tamarind sauce served with fried bread, chili crab served with fried dumplings, steamed crab, braised crab with bamboo shoots, salt-roasted surface, fried egg squid with fish sauce... Very skillfully prepared, delicious grilled shrimp with salt, sour fish soup with sour fish, fried snail with coconut is very delicious and not at all sick, the dishes are also very beautifully decorated.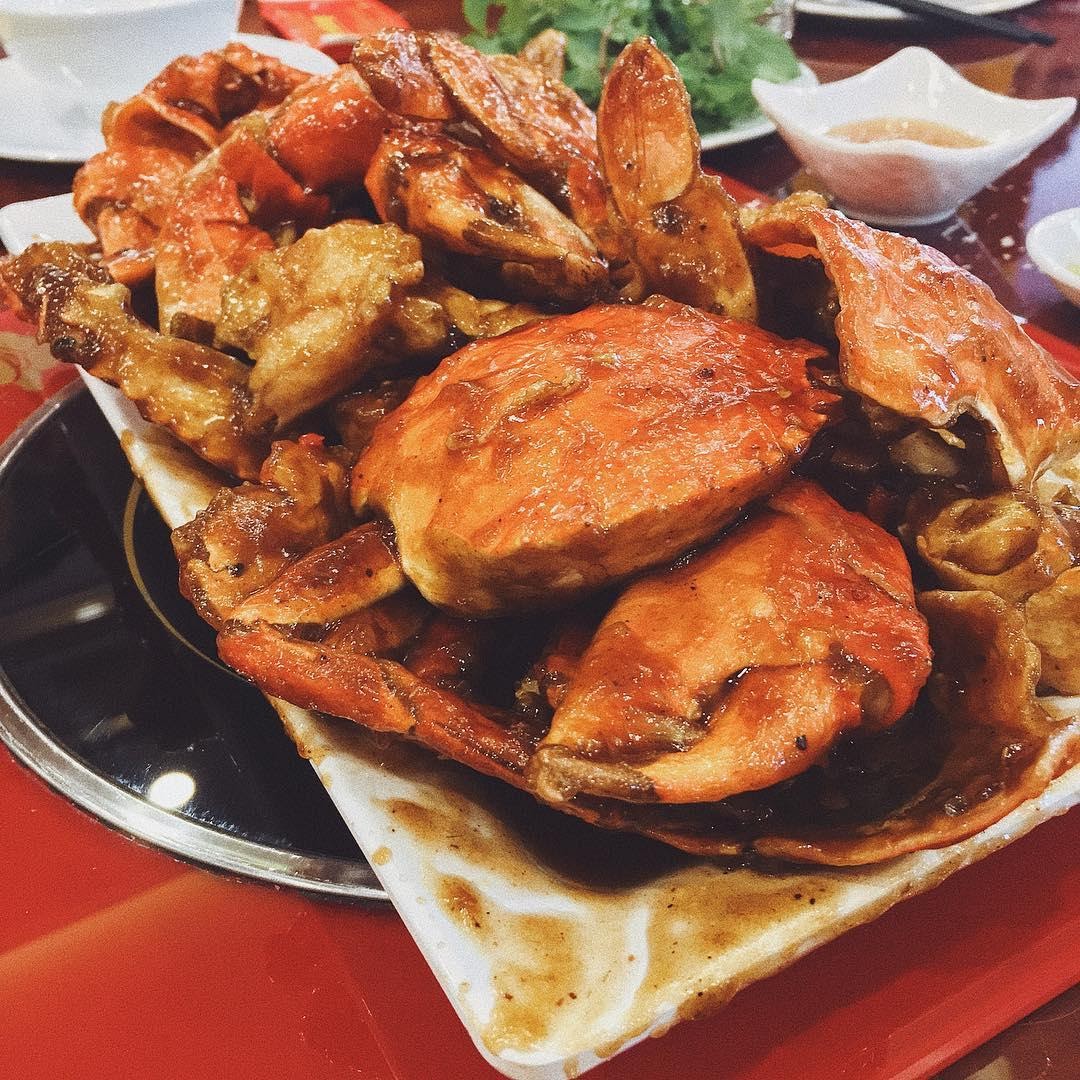 Photo:@scarlife.b
Photo: @shoyu0118
The fried squid here is very delicious, the feeling of eating a piece of fresh squid, the outside is a layer of deep fried, when eaten hot, I can eat a whole plate. I also really like the seafood hotpot here, the sour and sour hotpot is delicious and rich in flavor. Every time I go to Ha Long, come to this restaurant, hot pot is a dish not to be missed.
Hong Hanh Restaurant
Hong Hanh 1: 442 Nguyen Van Cu, Ha Long City
Hong Hanh 2: 30 Hai Phuong, Hong Hai, Ha Long
Hong Hanh 3: 50 Ha Long, Bai Chay, Ha Long city
Contact: 033 381 2345
Opening hours: 8.30-21.30
Reference price: 200-350,000 VND/1 person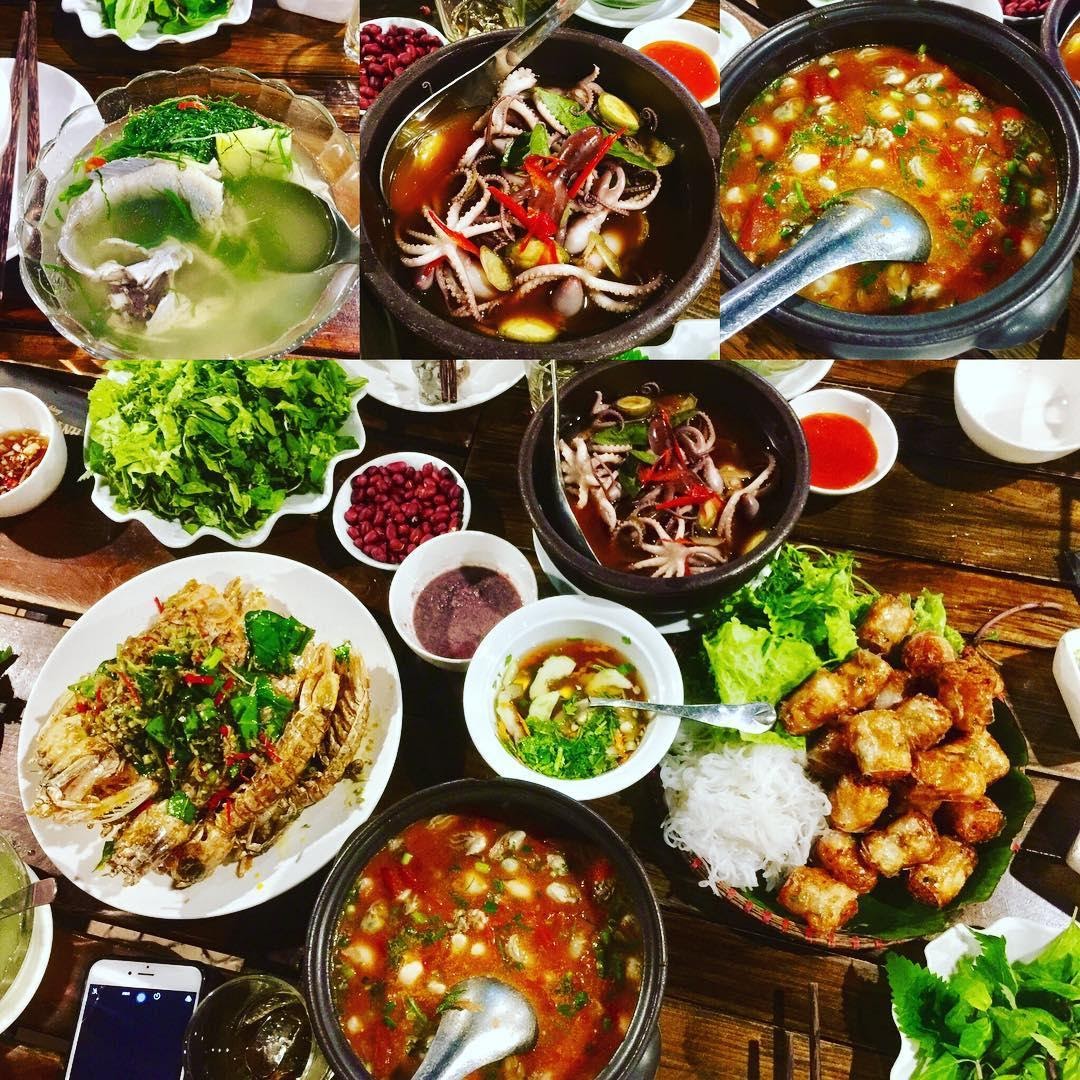 Photo: @lequoclong_hn
Reading the reviews of those who have gone before about this restaurant, there are compliments and criticisms, but only when you come to enjoy it directly, you will see that the food here is really delicious. My favorite is the steamed shrimp and snail dishes here. The restaurant is large, easy to find, and the service is quick. Delicious seafood spring rolls, beautifully fried, crispy when biting, the inside has the sweetness of seafood, the coolness of vegetables, and the dipping sauce is very satisfying.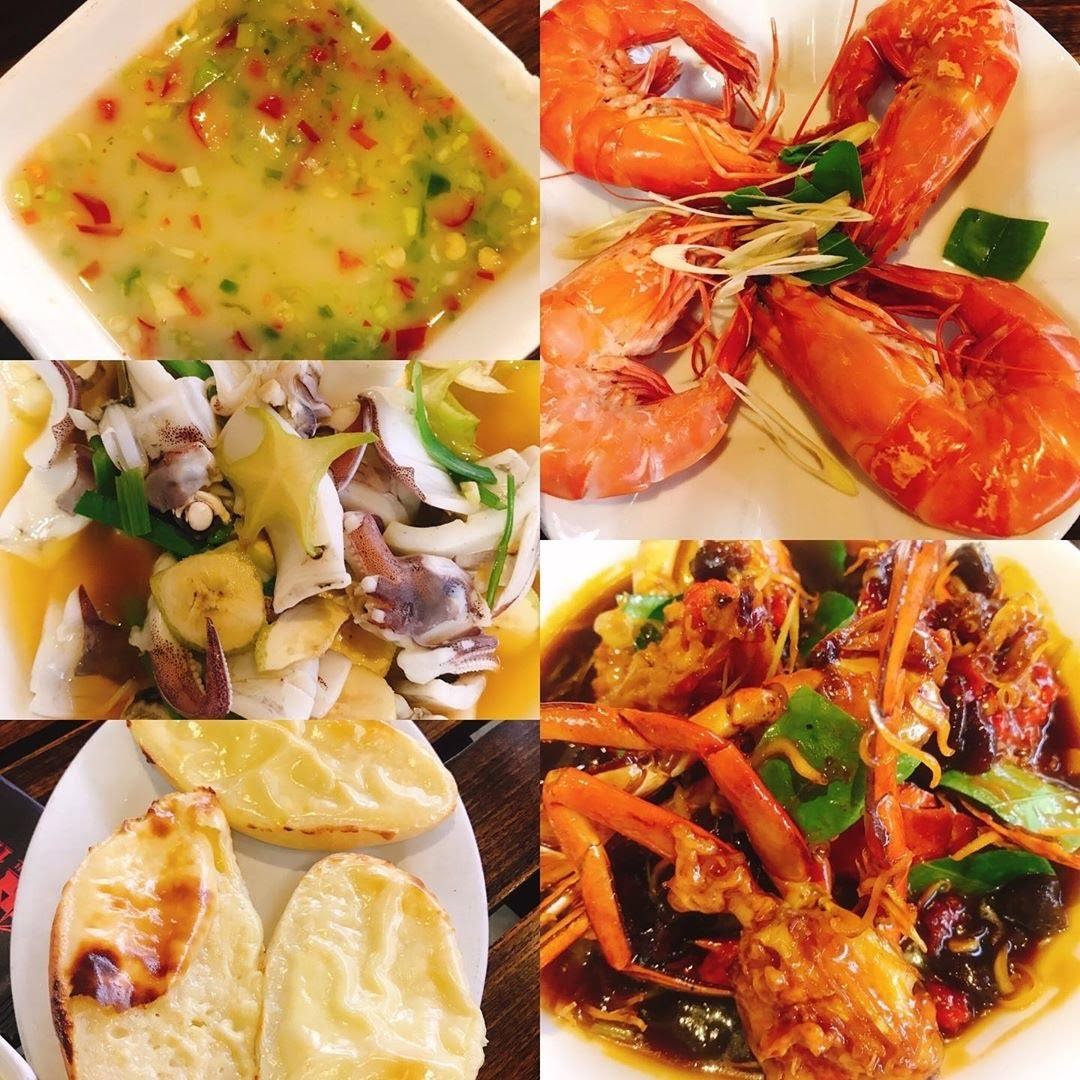 Photo: @bich_ngoc1983
The crab dish is also very fresh, the garlic butter shrimp is greasy, the fish soup is delicious and the fish is very meaty. The restaurant also has a very strange and delicious avocado toast.
Thien Anh Seafood Restaurant
Address: No. 11, Phan Boi Chau, Group 5, Area 9A, Bai Chay Ward, Ha Long City
Contact: 096 851 2768 – 0203 3513 768
Opening hours: 8:00 - 23:00
Reference price: 100 - 450,000 VND/ person
Photo: @entacar_2020
Although the restaurant is not a luxury restaurant, it is very polite and served very quickly. The seafood is fresh and delicious, the surface is very delicious and fragrant, the surface is very tasty and fragrant, the crab is firm and the meat is firm, the egg squid is crispy and very tasty, the shrimp is crispy and very beautiful. The soups here are also very tasty, with a moderate sour taste, in general, all dishes are delicious.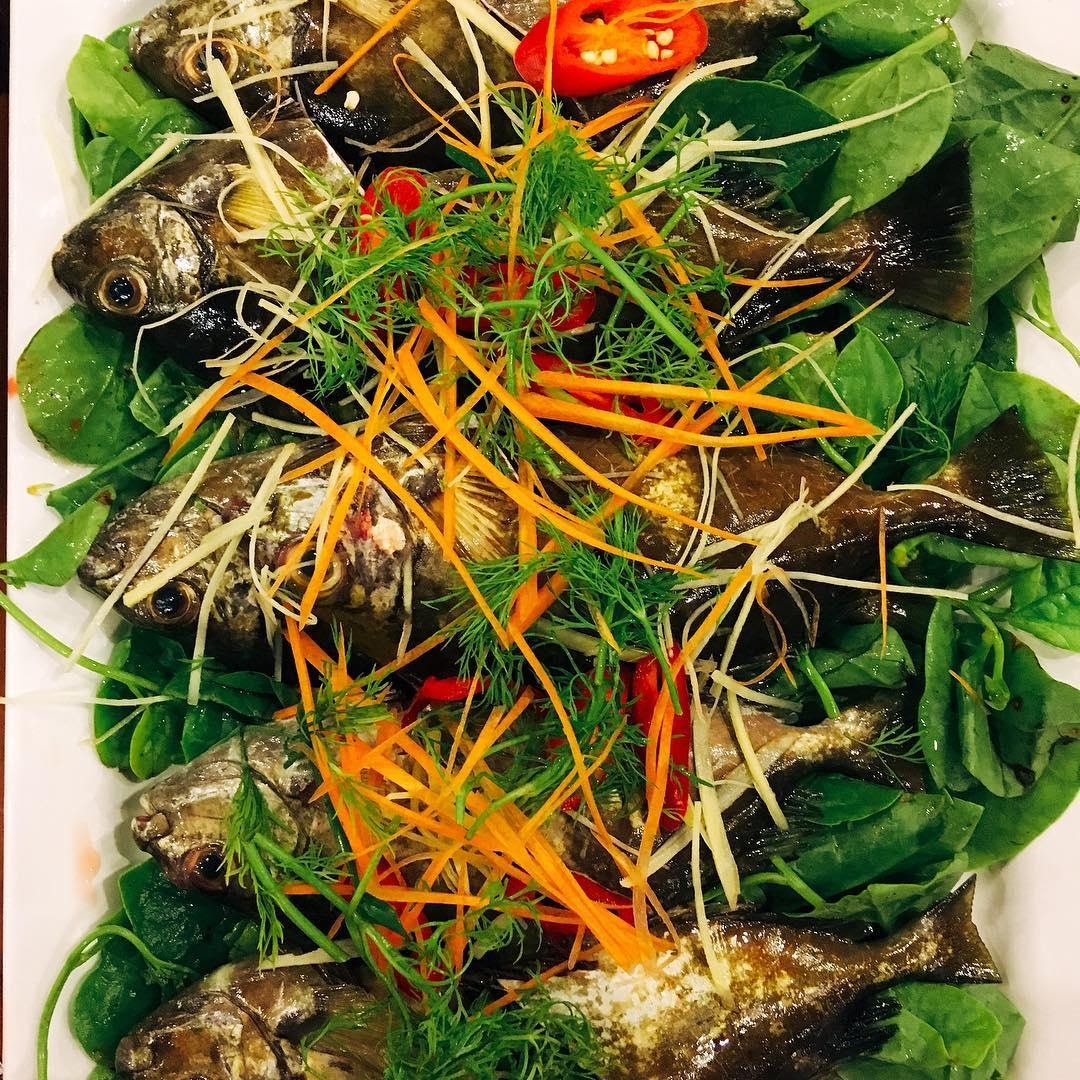 Photo: @thienanhrestaurant
The restaurant's signature dishes cannot be ignored: fish hotpot, and octopus. In general, anyone who has been to this restaurant will always remember the taste of the dishes here. You should try it when you come here!
Huong Duyen Restaurant
Address: 66 Tran Hung Dao - Ha Long City
Contact: 0203 382 9404 - 0905 568 899
Opening hours: 7.00 - 22.00
Reference price: 150-350,000 VND
The restaurant has a spacious space that can hold events, parties, class meetings, grand opening celebrations, birthdays...with an extensive menu: brick crab, steamed shrimp, steamed egg squid, squid cake, Thai hot and sour hotpot. very tasty and attractive.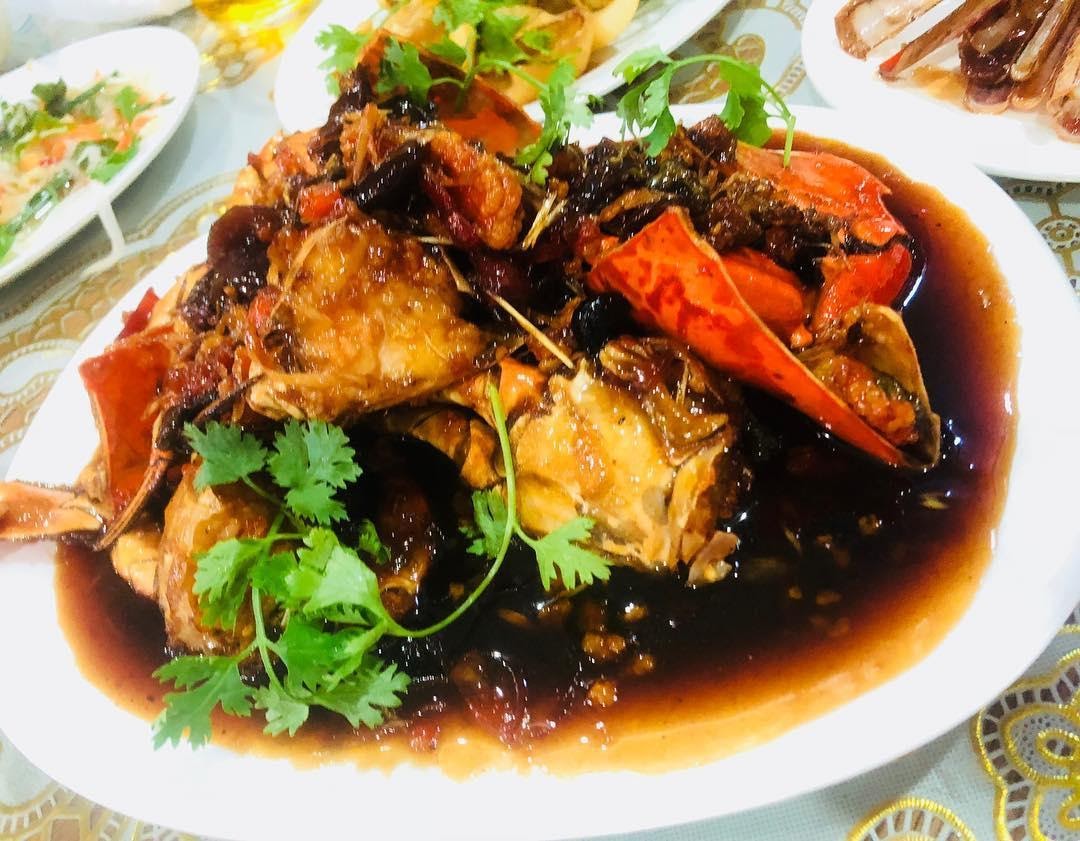 Photo: @quynhh_miuu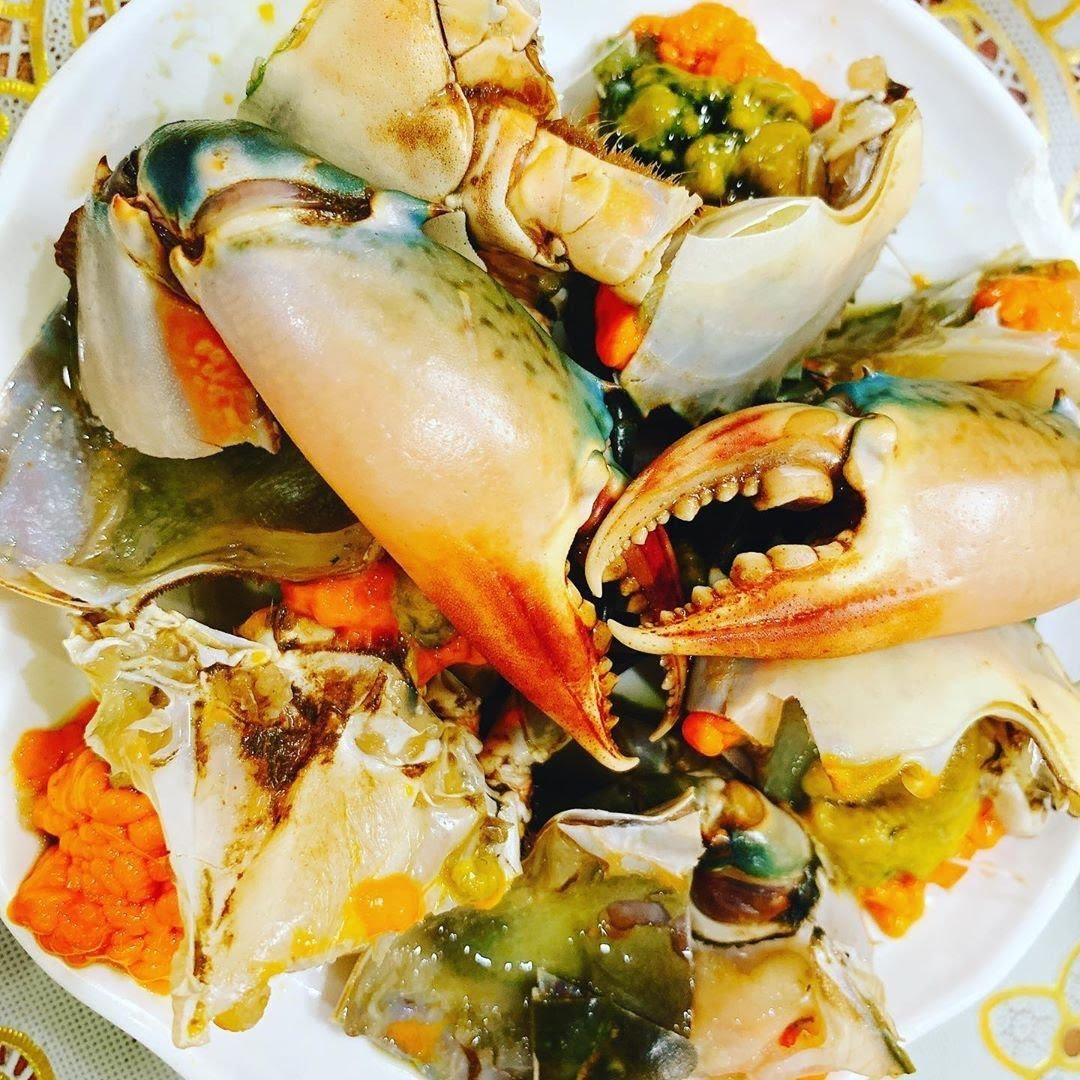 Ảnh: @trangdynh
Brick crab dishes are available in almost any restaurant, but eating at this restaurant, the crab is really delicious. The crab meat is firm and many bricks are very fleshy and fragrant.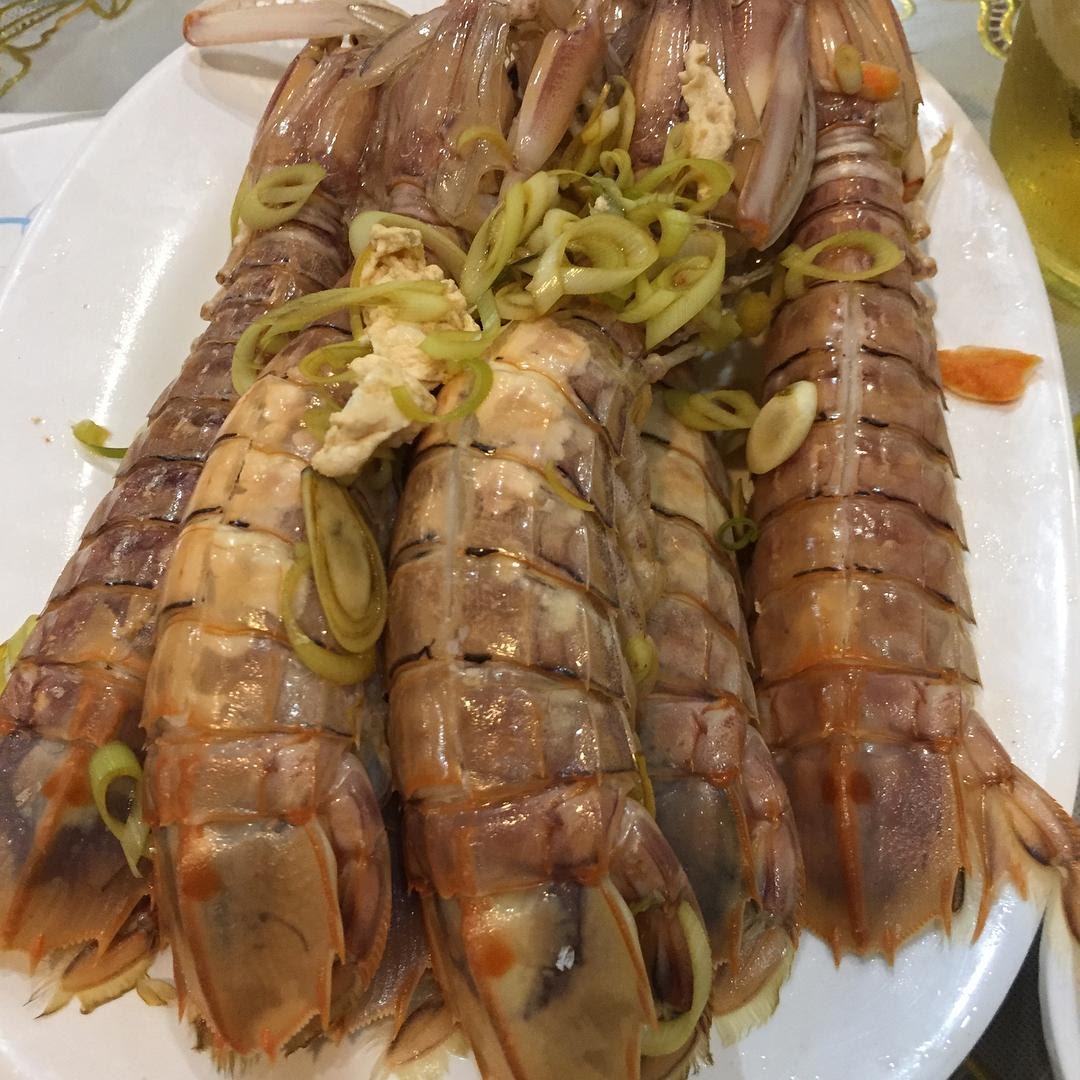 Photo: @myhanh__16
Coming here, you can't help but order the surface dishes, each one is big and firm, the meat is tough and sweet.
Kim Quy snail supermarket
Address: 60 Ha Long Street, Bai Chay Ward, Ha Long City
Opening hours: 08:00 - 22:00
Reference price: 30 - 150,000 VND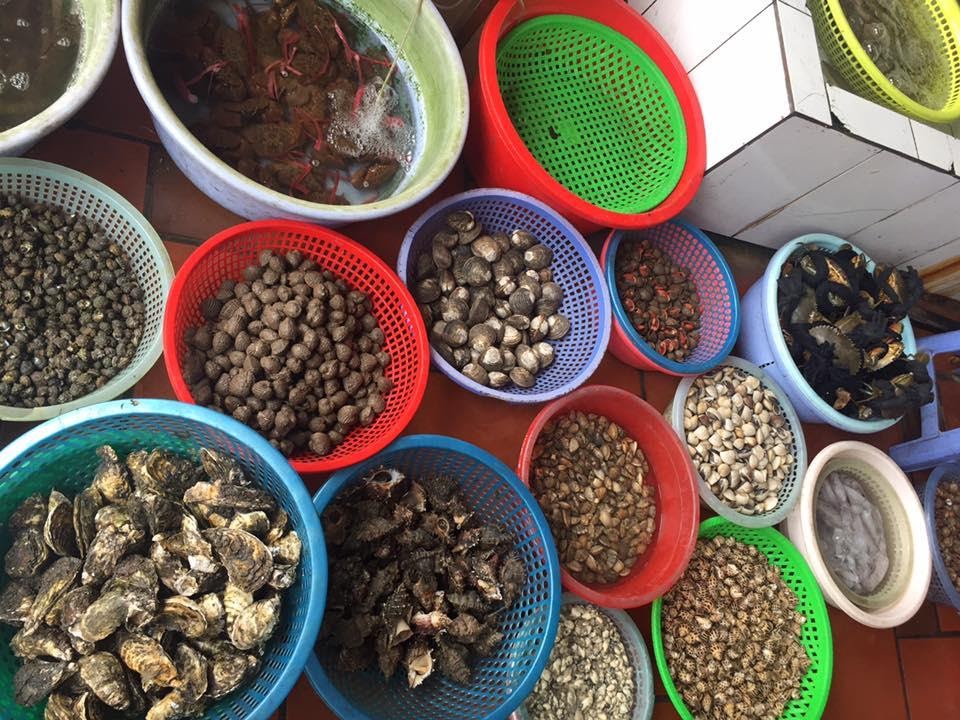 Photo: @sieuthiockimquy
This is probably a familiar restaurant for those who love snail dishes every time they come to Ha Long. Large space, beautifully decorated, fast and polite service staff. Called a snail supermarket, the shops also include all kinds of seafood, the seafood here is fresh and deliciously processed.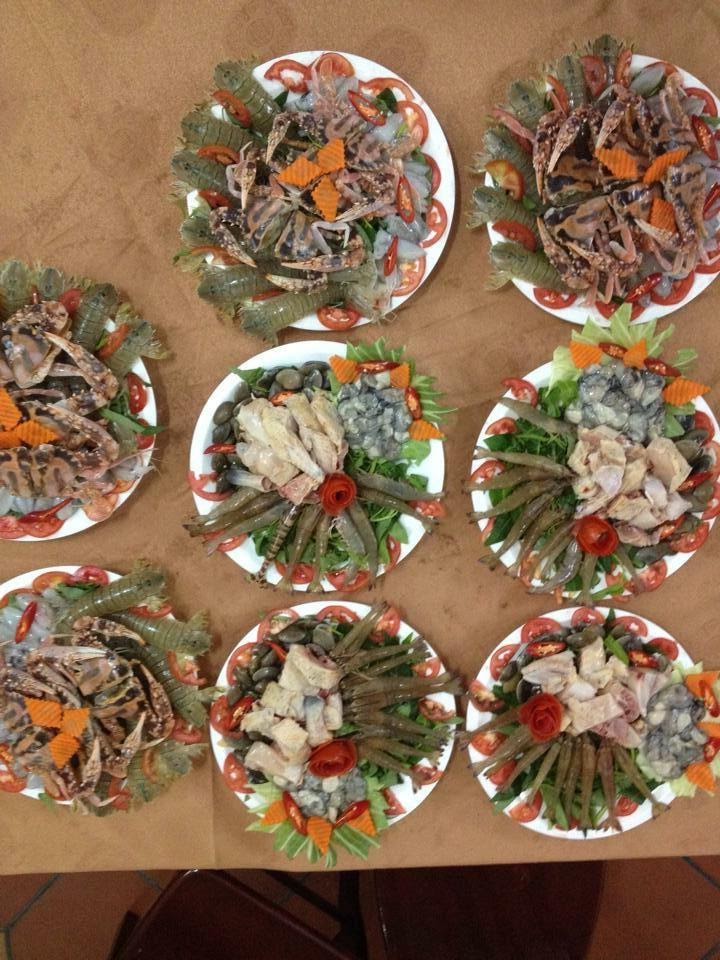 Photo: @nhahangkimquy
The shop has a lot of delicious dishes: fried snails, fried salted surface, fried rice with cotton, fish soup, crab soup. The surface of the meat is firm, fragrant and delicious. The price of the restaurant is also very reasonable, not too expensive.
Bo Sinh restaurant
Address: No. 20, group 30 B, zone 3, Cao Thang ward, Ha Long city
Contact: 091 219 29 89
Opening hours : 6:00 - 21:00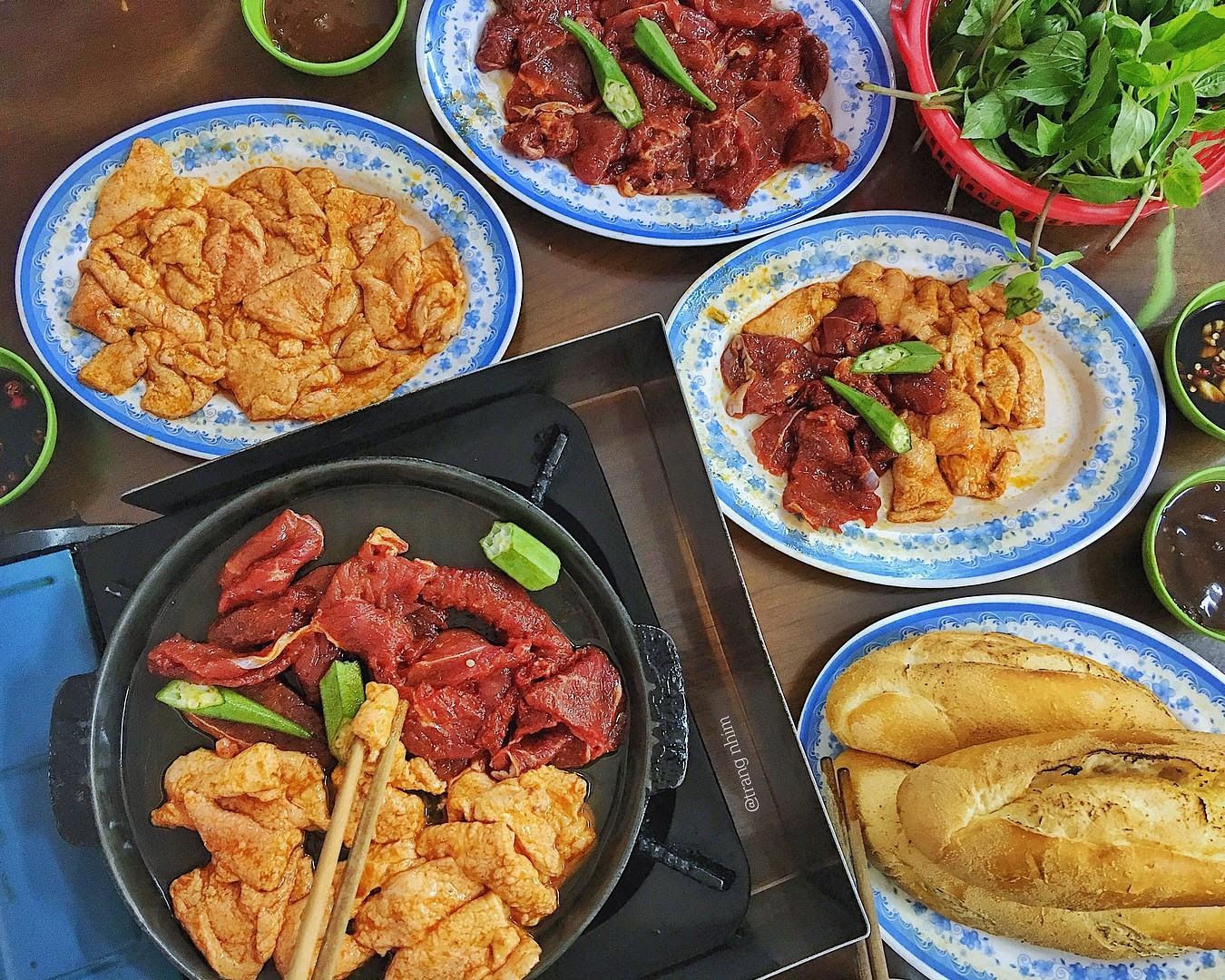 Photo: @trangnhimtron
The shop has a lot of delicious dishes, but my favorite is grilled beef, grilled pork, super tender beef, sliced into thick pieces, marinated to taste, grilled on fragrant sizzling sauce, this dish is served with bread, vegetables. utterly delicious.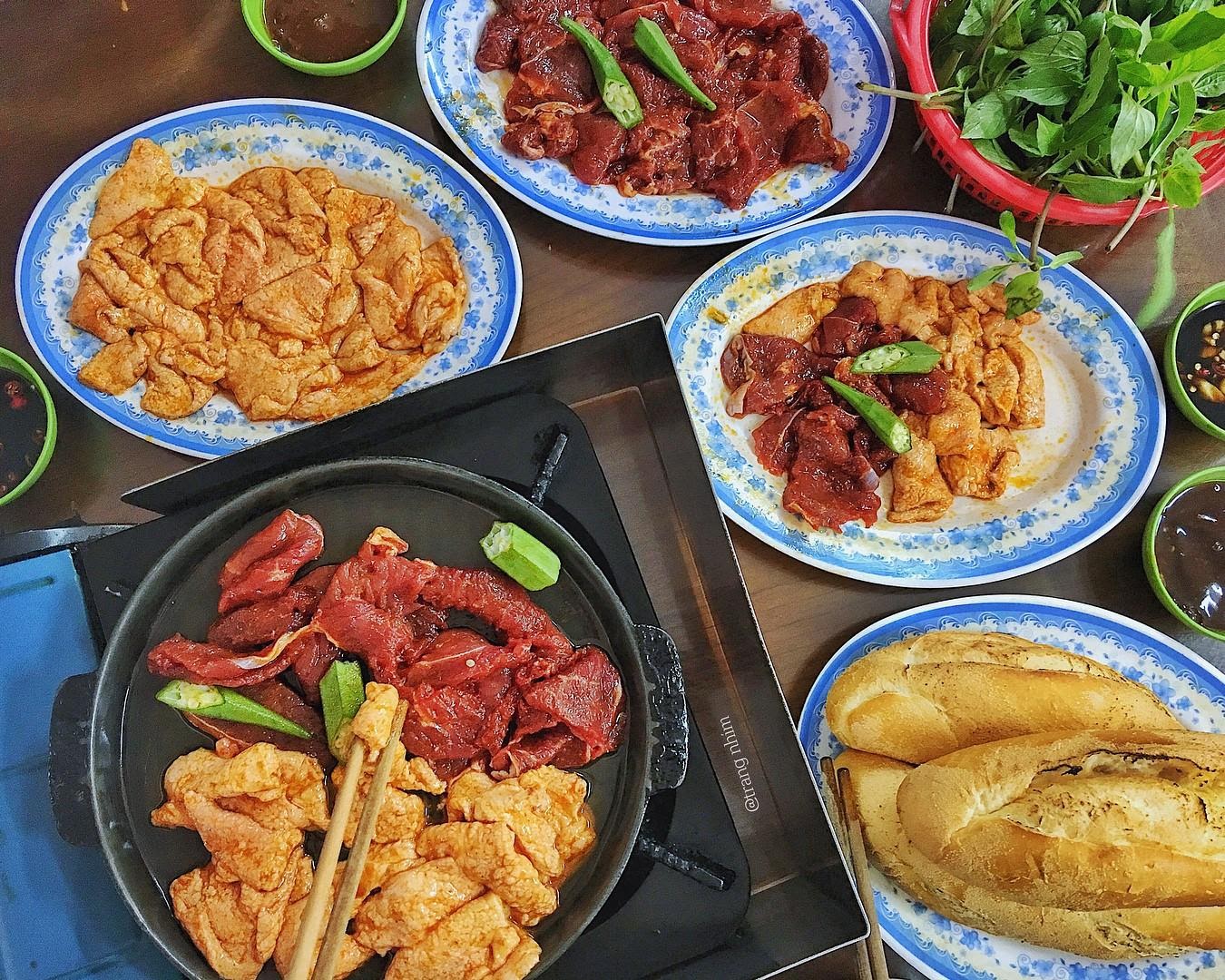 Photo: @trangeateverything_
There are also cocooned sweet potatoes, beef tendon salad, beef stew that is sliced big and thick, sweet and sour tamarind sauce and soy sauce here are also quite delicious. The price is cheaper than ever.
Ha Long grilled milk hotpot on skewers
Address: 292 Gieng Don, Hon Gai, Ha Long city.
Contact: 082 388 8686
Opening hours: from 10:00
The menu of the restaurant is very diverse and rich, including dishes from milk hot pot, seafood hot pot, Thai hot pot, goby fish hot pot to heart hot pot... with the combination of grilled hot pot with vegetables and mushrooms bringing a very bold flavor. momentum.
The restaurant is also famous for fresh seafood dishes grilled on skewers right at the table. The drinks here are also quite good, including apple cider, apricot wine, which is also very suitable for grilled hot pot dishes.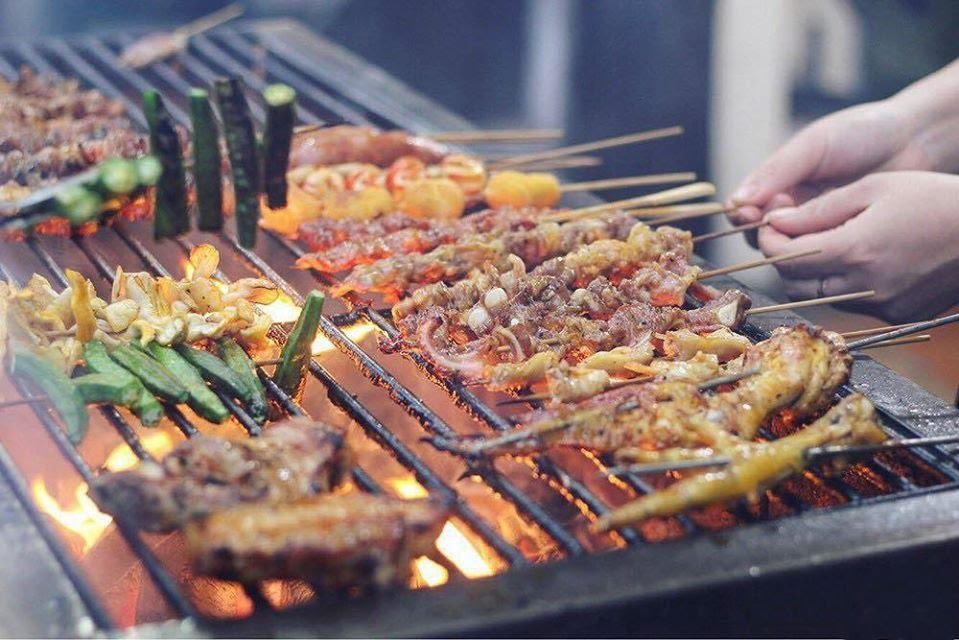 Photo: @lausuanuonghalong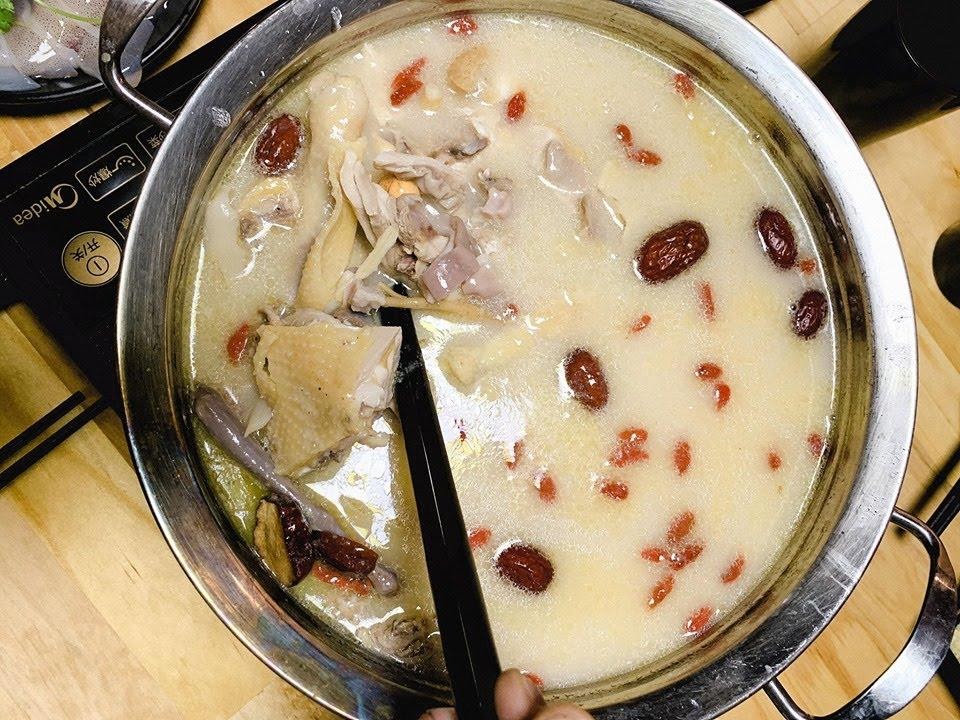 Photo: @lausuanuonghalong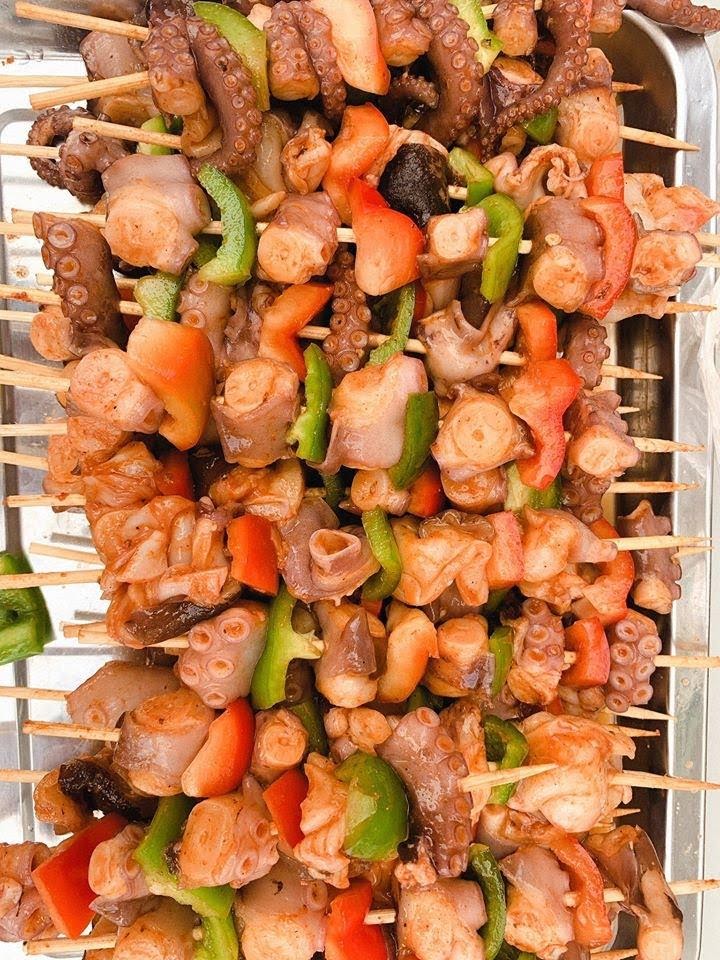 Photo: @lausuanuonghalong 
Phuong Nam Restaurant
Address: Tran Quoc Dien Street, Ha Long City
Contact: 090 159 9598 - 033 540 0800
Opening hours: 9:00 - 22:00
The restaurant is located right by the sea with a very nice view, the atmosphere is very pleasant, there are many dining rooms with sea view for everyone to enjoy seafood while watching the beautiful sea. But if you want to have a seat with a beautiful view, you must book in advance! With the space here, you can organize events: birthdays, class meetings, parties...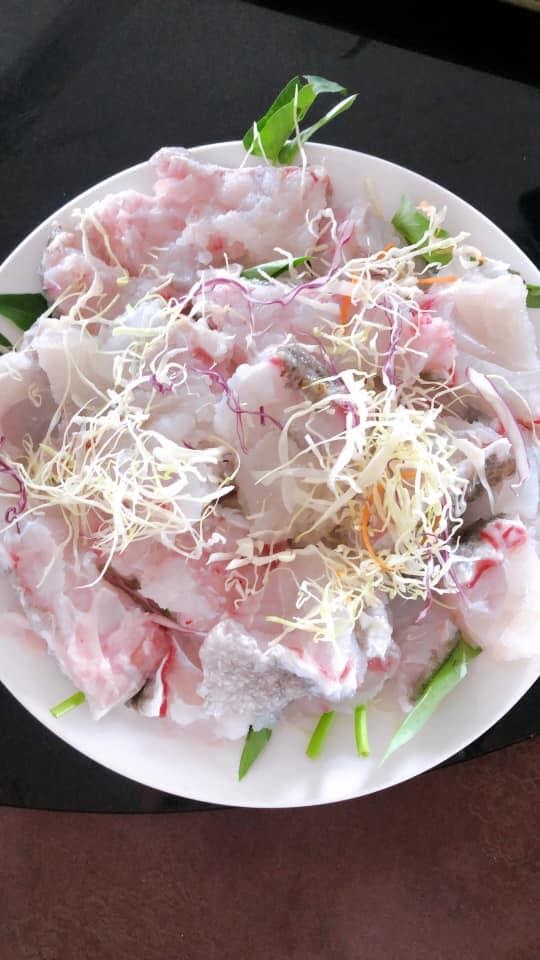 Photo: @nhahangphuongnam
The restaurant also has all kinds of fresh seafood: shrimps, crabs, scallops, snails, oysters of all kinds... In addition to seafood, there are also mountain dishes with listed prices so you don't have to worry about chopping. In general, I find this restaurant to be both delicious and much cheaper.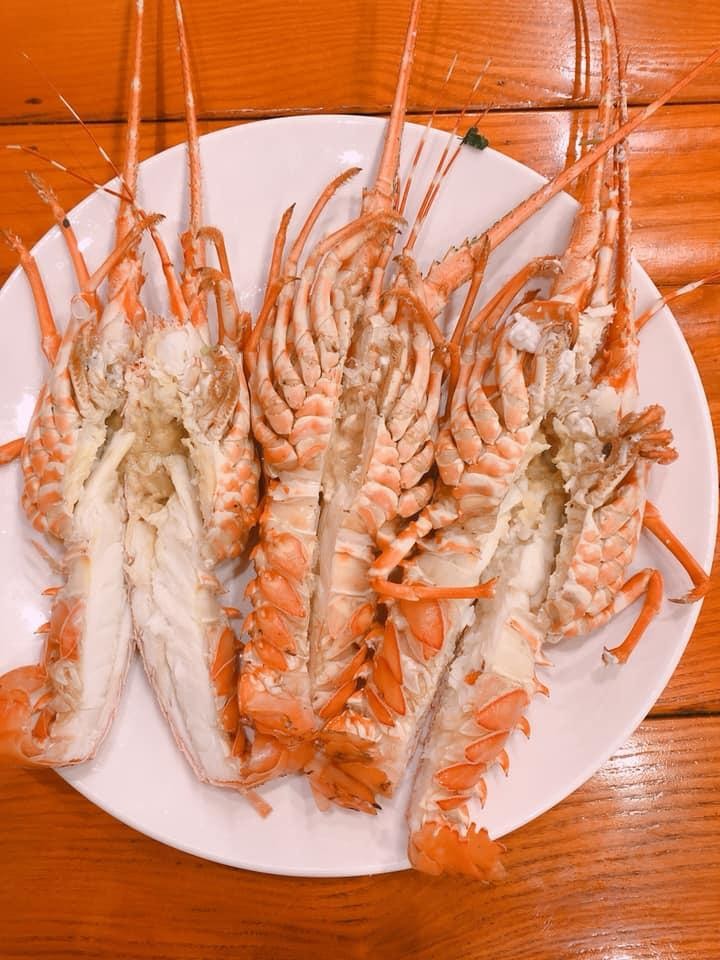 Photo: @nhahangphuongnam
Sea Flower Restaurant
Address: 66 Nui Ham, Hong Ha ward, Ha Long city
Reference price: 200 - 300,000 VND
Opening hours: 10:00 - 22.00
The restaurant's signature dish is Lap Lap Fish Hot Pot. After cleaning, the fish will be placed in a pot of hot pot consisting of sour tamarind juice and dill, although the spice is simple, it has a very delicious and attractive sour taste. In addition, there is fish cake with Ót, which is dipped with sour hot pot sauce, minced with dill leaves and then washed into the hot pot, very strange and unique. The service staff here is also quite attentive and enthusiastic, the restaurant space is spacious, suitable for parties, class meetings, birthdays....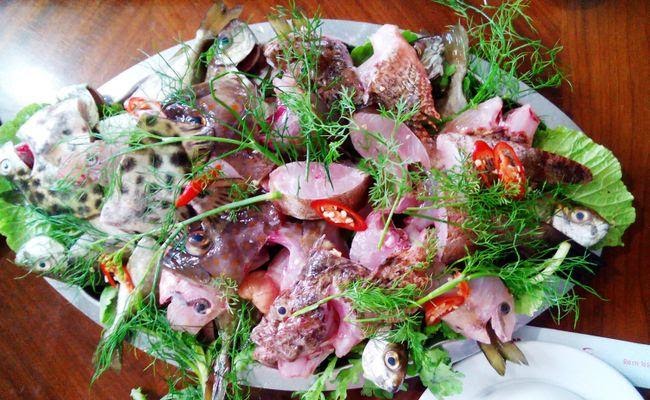 Photo: @lauhoabien
Fishing village cuisine
As a famous restaurant in Ha Long with seafood vermicelli and squid ink sticky rice, the space is airy, the view of Bai Chay bridge is very beautiful. The menu here includes: vermicelli, shrimp, crab, fish balls, tofu, fried fish, vegetables... Seafood vermicelli is served with raw vegetables and rich broth, especially the delicious, full but delicious noodle bowl. Prices are very affordable. If you come to Ha Long and enjoy seafood noodles, you should not miss this restaurant!
Address: No. 1, Le Thanh Tong, Ha Long City
Opening hours : 6:00 - 10:00
Reference price: 30-40,000 VND/1 person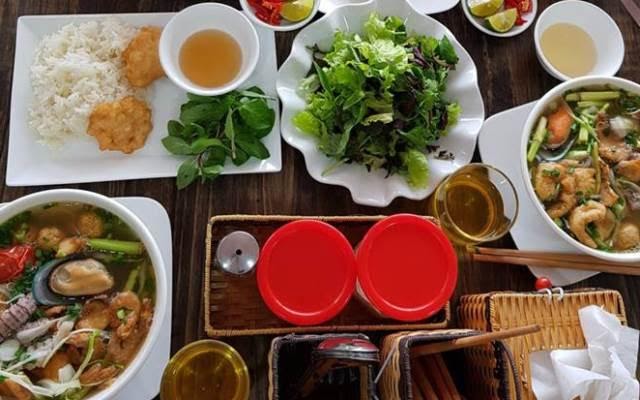 Photo: @amthuclangchai
Above are sharing about one of the delicious restaurants that you must try when you come to Ha Long! There are many other delicious restaurants showing that Ha Long deserves to be a top tourist city, a favorite destination of many diners from all over the world. Because traveling not only to admire beautiful scenery, enjoy the fresh air, exchange and learn about local culture but also food is quite important, isn't it? Hopefully the above sharing will help you find the right restaurant that you love, taste and be served in the best way, bringing a vacation you will never forget.
Meet Our Experts
Request a quote
Please make sure your email is correct.