Pocket the most favorite beautiful islands in Ha Long
As a famous world natural heritage of Vietnam, Ha Long Bay always attracts tourists by the magnificent beauty of thousands of large and small limestone islands in the bay. In which, the top 5 beautiful islands not to be missed below are the most popular with tourists when visiting Ha Long.
Tuan Chau Island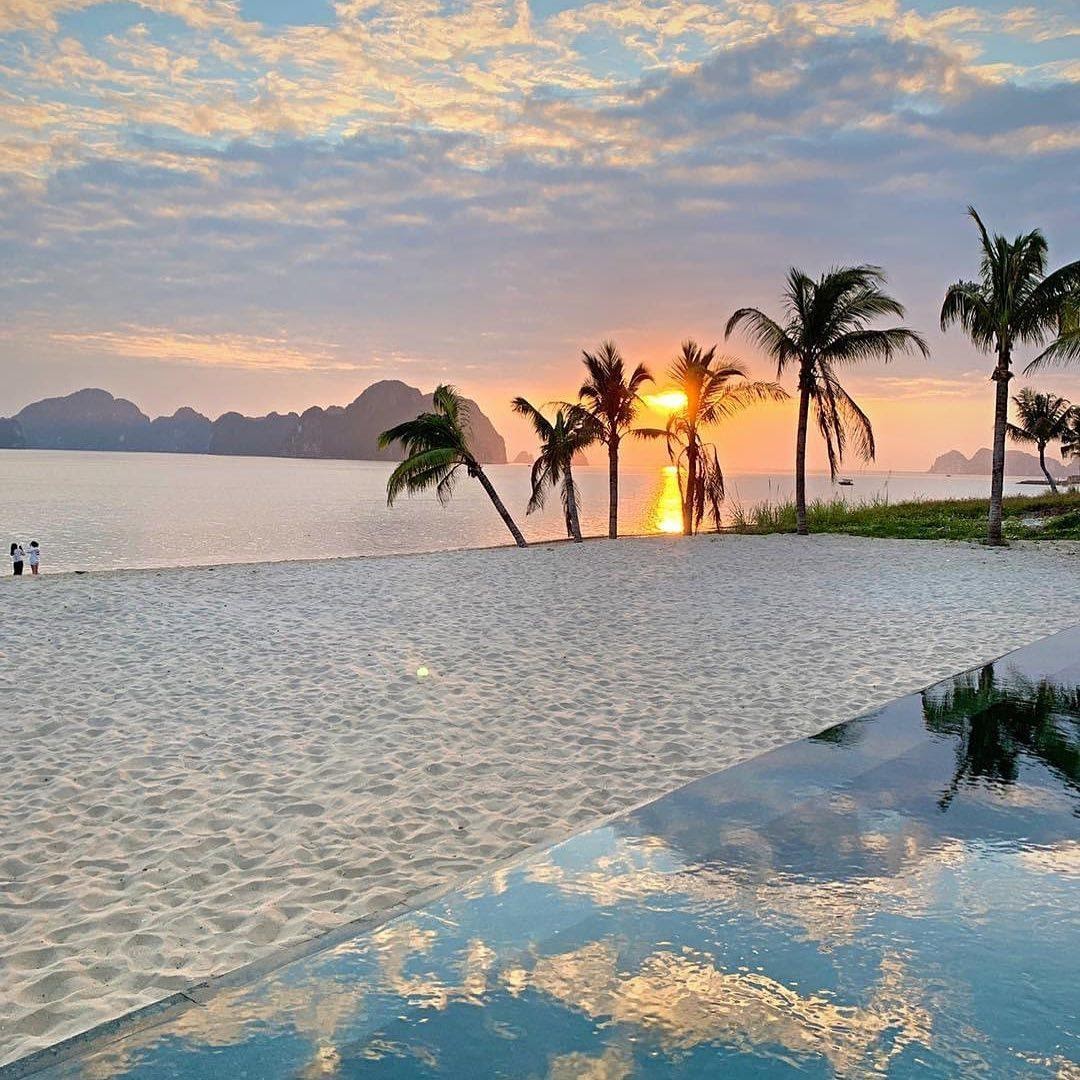 Photo: @yen_buii_
If you have the opportunity to come to Ha Long, you should definitely not miss Tuan Chau island - one of the most famous islands in Ha Long. Located about 2km from the center of Ha Long, the impression of visitors when coming here is the island with many high-rise houses and villas hidden among the rolling hills. Going deep inside, you will admire the beauty of the culinary streets designed in the royal architecture style, the dishes are diverse, rich and attractive.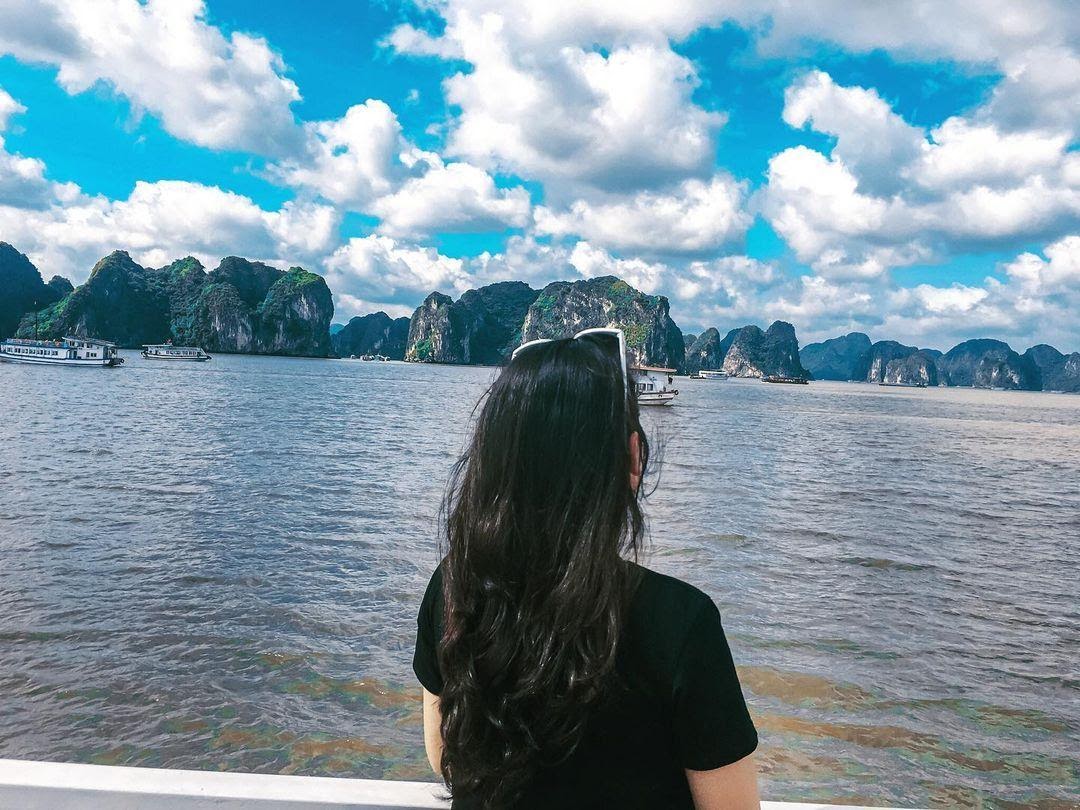 Photo: @minhkhue2802
Besides, the highlight of this island is Tuan Chau international passenger port located to the southwest. With a length of the wharf about 7km, this place is a safe and modern mooring place for boats with a capacity of up to 1000 ships at the same time. Many overnight cruises as well as day cruises on Ha Long Bay depart from this pier such as Paradise Cruise, President Cruise, Stella Cruise...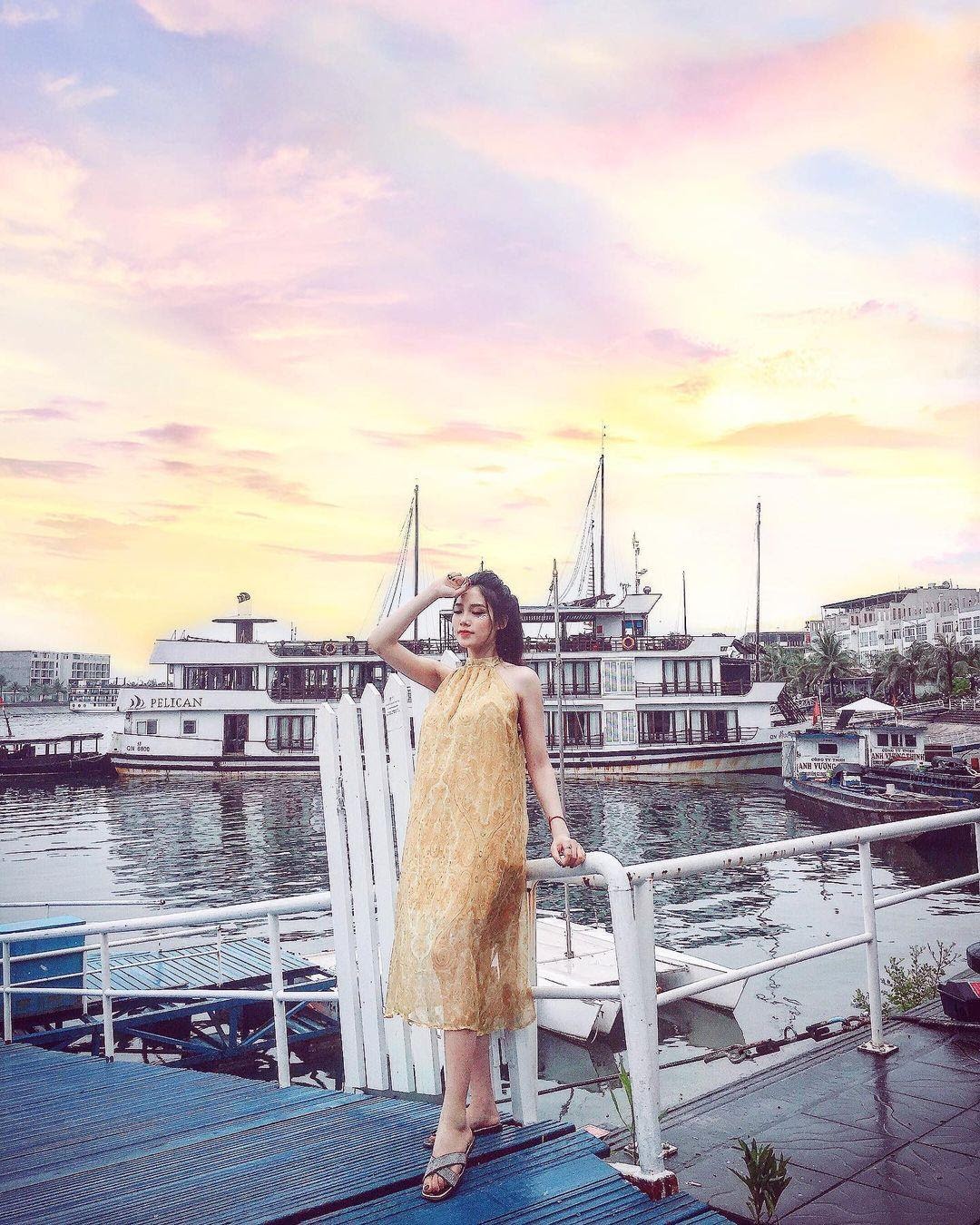 Photo: @hanh.chann
In addition, when traveling to Tuan Chau Island - Ha Long, you will also be able to participate in many entertainment activities here such as dolphin circus, seals, sea lions, water music program with orchestra. Live bars, 5D cinema... you can also participate in sea activities such as diving, walking on the beach...
Titop Island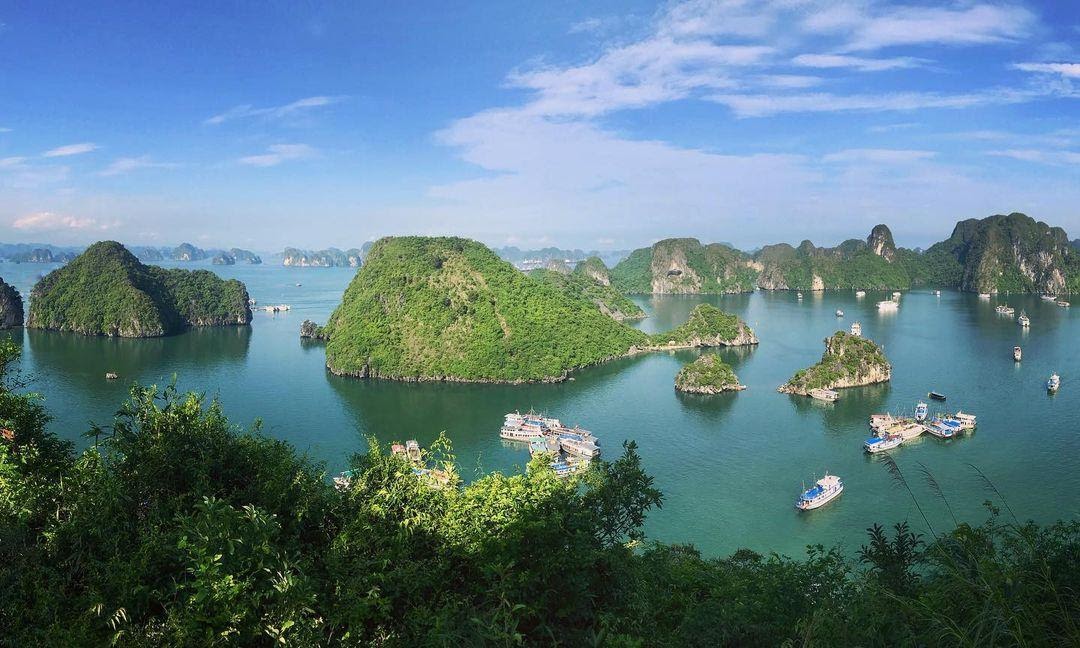 Photo: @vuruguay9
Traveling to Ha Long without visiting Titop Island is a mistake. Located in the core area of the heritage of Ha Long Bay, the island has a crescent moon-shaped sandy beach, steep banks, an inclined shore with white, flat and smooth sand right at the foot, embracing the island's foot.
Although the sand beach of Titop island is not too large, it is quite airy and quiet, cruise and cruise ships often stop here so that guests can freely visit the island, swim in the sea or climb to the top of the mountain to see the whole island. Ha Long Bay view from above.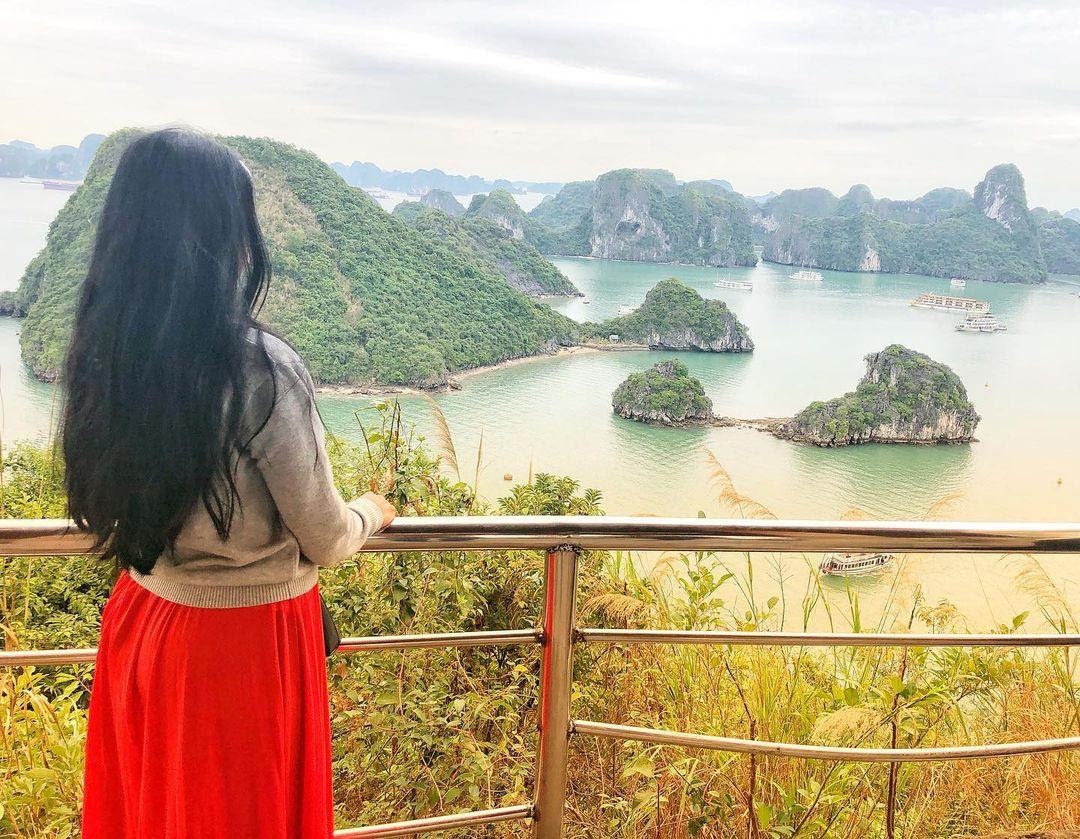 Photo: @basicbettybucketlist
When traveling to Titop island, you can participate in a number of activities such as swimming, kayaking, skydiving... the way to the island is not too difficult, because Titop is located in the tourist route No. 2 of the resort. Ha Long Bay, so you can buy a boat ticket or buy a boat tour to try the feeling of spending the night on the bay.
Reu Island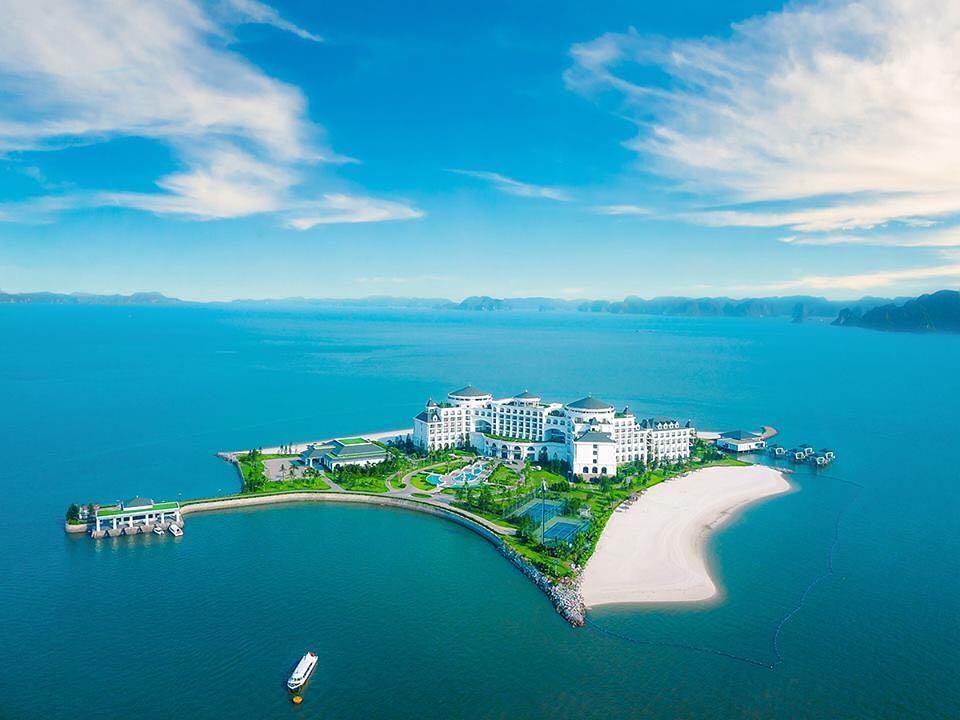 Photo: @dulichdaoreu
Reu Island is known by many tourists as "miniature Dubai" because it has an extremely beautiful landscape that anyone who has ever set foot here is also very impressed with its wild beauty and quiet space. , fresh.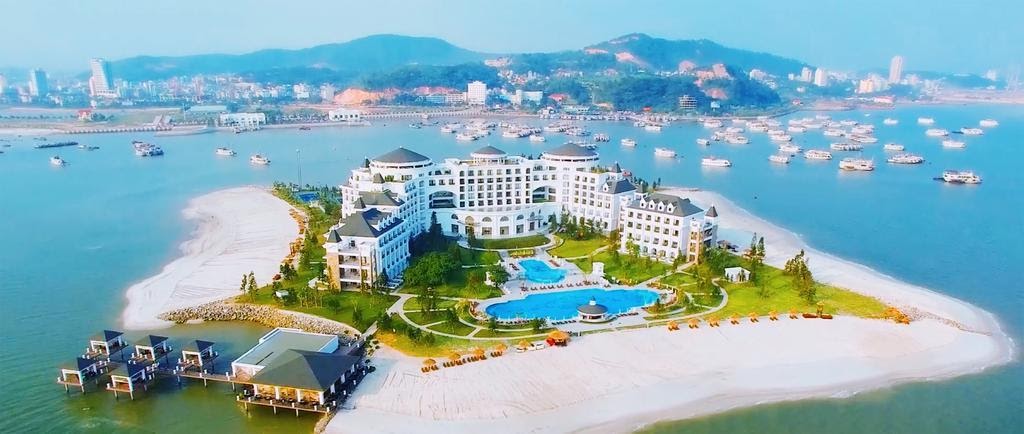 Photo: @dulichdaoreu
It is an ideal place for tourists who want to immerse themselves in the beauty of the majestic nature, watch the sunset, sunrise, enjoy the salty taste of the sea or admire the birds and animals. items on the island. Reu Island is home to thousands of friendly and funny monkeys.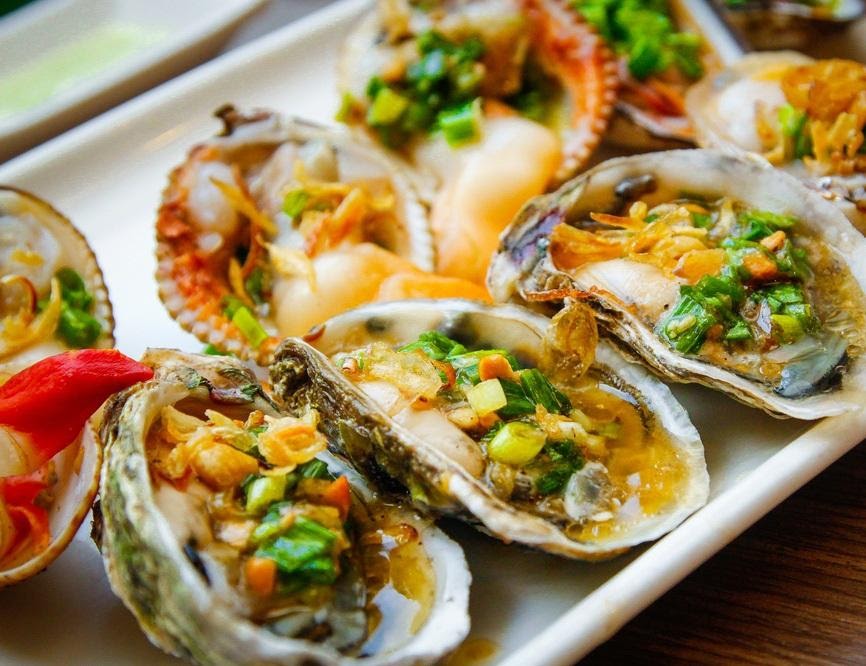 Photo: @dulichdaoreu
Visiting Reu island, you will enjoy special dishes such as: grilled oysters with onion fat, lobster, snails cooked in Asian and European style under the Vinpearl system of Reu island. This place will make you feel all the quintessential things when traveling to Ha Long.
Bo Hon Island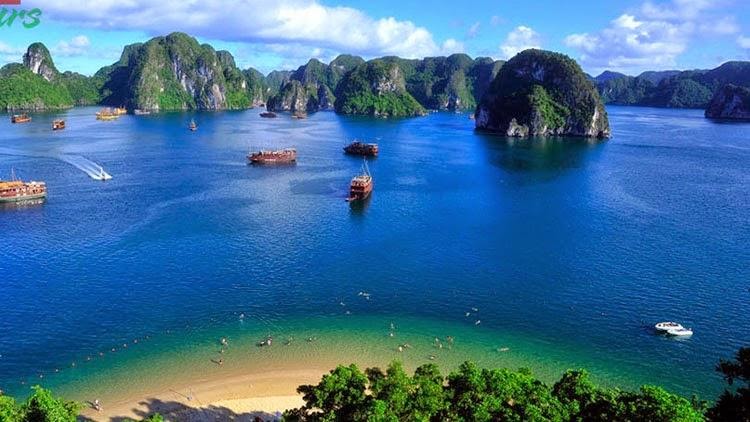 Photo: @daobohon
As one of the famous tourist destinations in Ha Long, Bo Hon Island always reminds visitors of memorable moments as soon as they set foot on the island.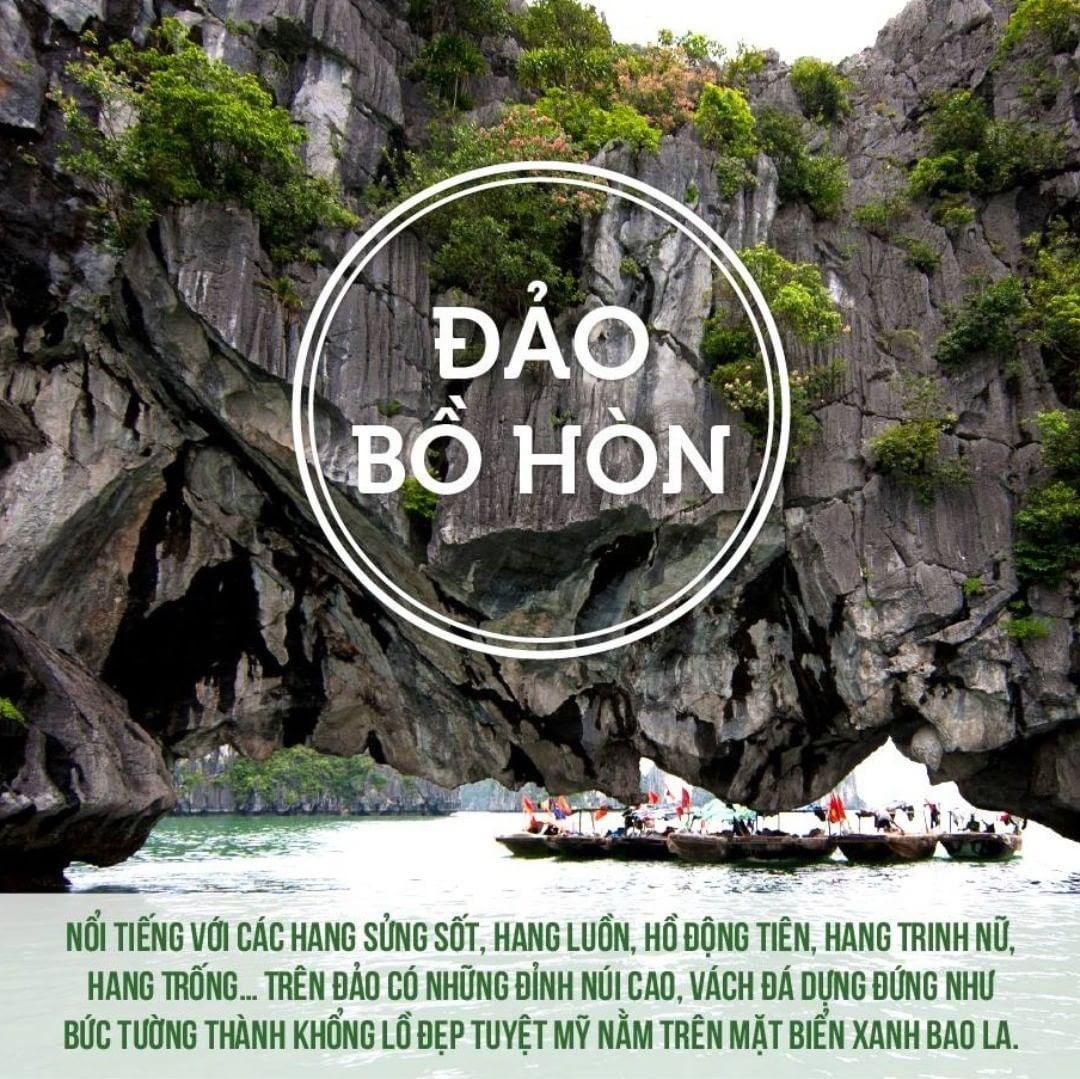 Photo: @angellove9x
Bo Hon Island is surrounded by many large and small islands, the area around and on the island has many famous caves such as: Sung Sot cave, Dong Tien lake, Trinh Nu cave, Trong cave... where there are high mountain peaks. The cliffs stand like a wall, the mountains are connected to the mountains, painting on the sea a charming and beautiful watercolor painting, this is a stop not to be missed when tourists visit Ha Long Bay. .
Soi Sim Island
Photo: @angellove9x
If you are too familiar with ravishing beaches, bustling tourist areas and want to find the most pristine and fresh places, Soi Sim Island is an ideal destination.
Located in the tourist area of Ha Long Bay, this Soi Sim is about 12km from Bai Chay Bridge and about 700m from Titop Island. Soi Sim Island is actually a primeval forest with many valuable endemic plant species representing the diversity of Ha Long Bay's ecosystem. This place has an extremely spacious, fresh and peaceful space with a fresh climate, calm waves and unspoiled beaches, white sand stretching endlessly, captivating many tourists.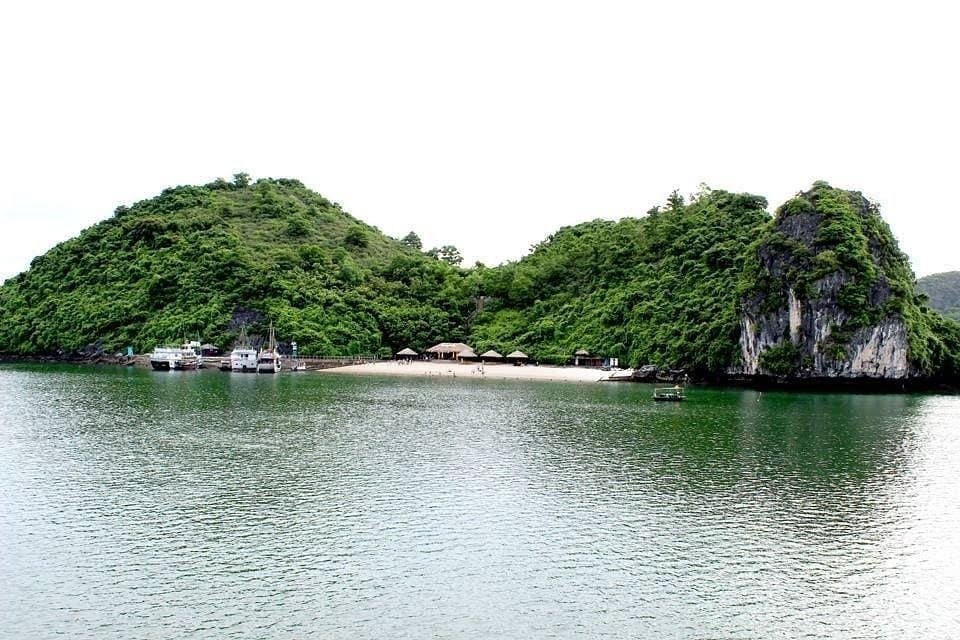 Photo: @asahiluxstay
An interesting thing when you explore this unspoiled island is that you can climb to the top of the island to have a panoramic view of the surrounding scenery. From here, both the Southeast and Northwest areas of Ha Long Bay shrink into your eyes.
Meet Our Experts
Request a quote
Please make sure your email is correct.