Dishes not to be missed when traveling to Ha Long Bay
Ha Long is not only famous for its beautiful natural landscape with thousands of large and small islands, super luxury cruises, and high-class resort hotels. Ha Long also attracts tourists by the irresistible delicious food. Let's discover the dishes not to be missed when traveling in this beautiful city!
Squid cake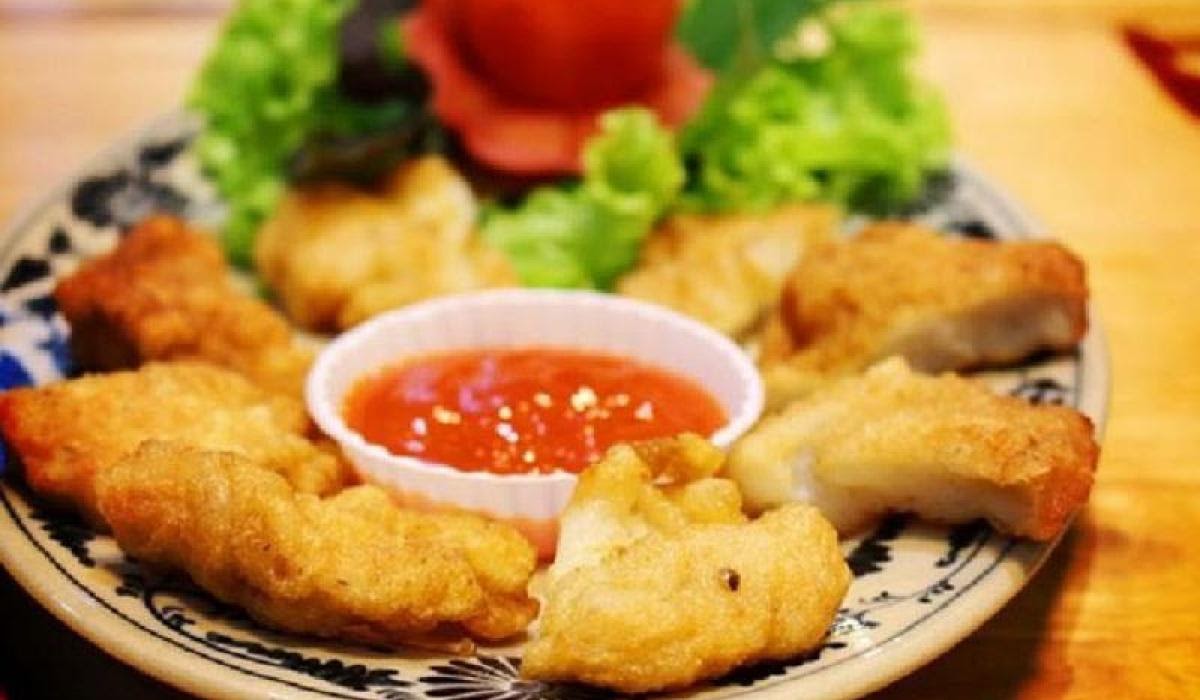 Picture: @amthuchalong
Squid has long become a culinary brand in Ha Long. Although squid cake is available everywhere or you can make it yourself. But nowhere can there be a standard grilled squid dish like in Ha Long. Although it is just a simple dish, it is loved by many tourists and bought as a gift for their loved ones.
The difference of Ha Long squid cake is that the delicious, sweet, crunchy, crunchy squid rolls are meticulously pounded by hand, so they still retain the original delicious taste of the squid. Squid rolls can be processed into: fried, tomato sauce, banh cuon…
You can buy squid rolls at Ha Long market or local markets, but you should learn about shops. A long-standing reputation will ensure more quality like Ong Ba seafood restaurant in Ha Long street, Bai Chay ward, which has been reviewed by many people, delicious and affordable.
Shrimp paste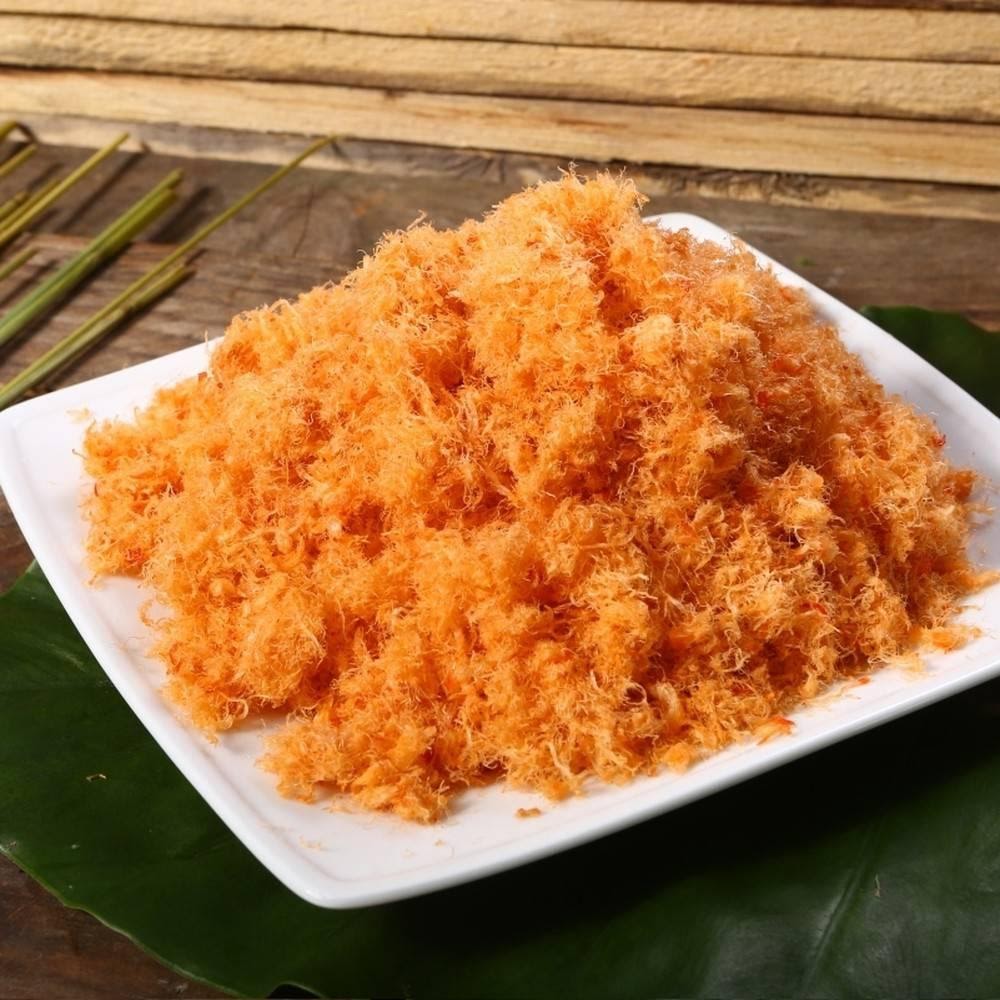 Image: @amthuchalong
Dish The second delicious dish that you should try in Ha Long is shrimp paste. Shrimp paste here is famous for its soft aroma, which is a harmonious combination between the delicious taste of seafood and the delicious taste of pork. The secret to making shrimp paste is to use fresh shrimp, shrimp and well-distilled meat juice combined with spices. After making shrimp paste, it is usually yellow in color, soft cotton, not dry.
This is a very easy dish to eat, can be combined with rice, porridge, bread, sticky rice, especially compact processing, canned, very suitable for children when going out, Or buy it as a gift for your loved ones.
Shrimp paste is sold a lot of places in Ha Long, but you should buy it at Ha Long 1 market or Ha Long 2 market, the restaurant has many good reviews. Hien Nhung lives in Van Xuan, Bach Dang, Ha Long. You should go to reputable stores to avoid buying poor quality shrimp.
Squid roll cake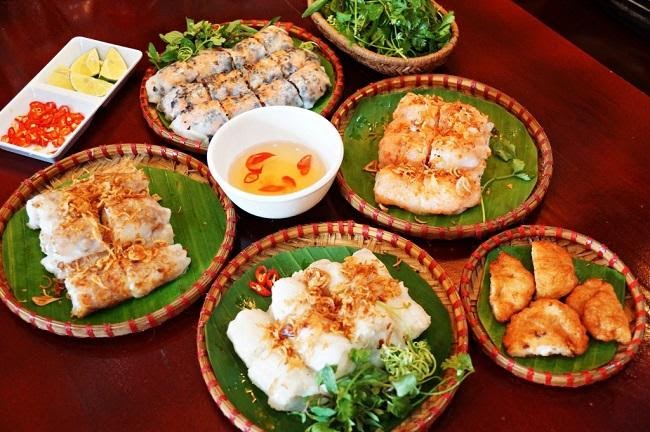 Image: @amthuchalong
You can eat banh cuon anywhere. But only in Ha Long can enjoy this dish in the most special way. Because the accompanying squid cake is pounded by hand, the ingredients are made with the freshest squid. When eating, you can feel the true aroma of squid and the crunchy taste of fresh squid.
The most special is the dipping sauce with the sweet and sour taste of chili peppers. The most delicious is when the banh cuon has just been cooked hot, sprinkle some dried onions on top and enjoy.
The banh cuon shop that has been highly appreciated by many customers for its quality has been around for a long time, Mrs. Ngan. right next to Bach Dang theater. The price fluctuates around 40k/1 serving.
Sea buckthorn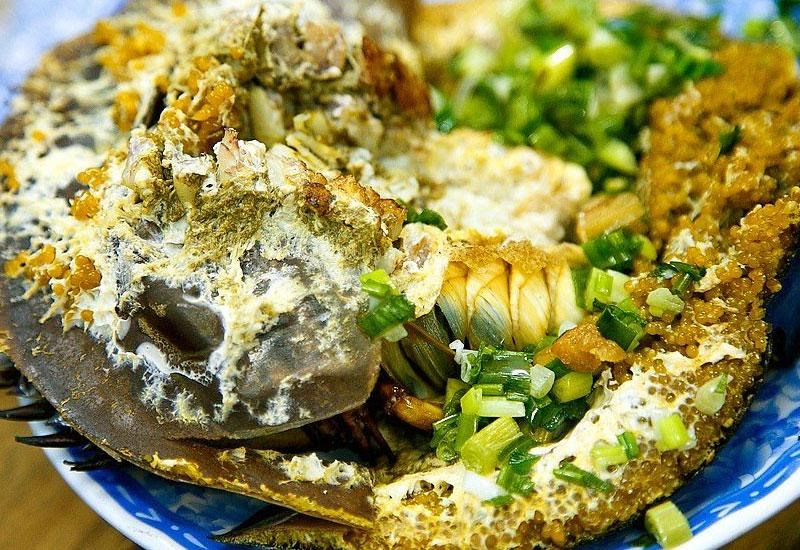 Image: @amthuchalong
Sam is a delicious specialty when coming to Ha Long. Sam is processed into many dishes: sweet and sour stir-fried, making sam egg rolls is very strange and delicious.
The address of this most famous delicious sam restaurant in Ha Long is Sam Ba Ty at Lane 6 Cao Thang. In the afternoon, at the snack area of ​​Ha Long market 1, there is also a shop selling sweet and sour sam, which is quite delicious.
Quang Yen sam shop is located on the way from Ha Long to Hanoi, the price of samosas fluctuates around 150,000 VND.
Seafood vermicelli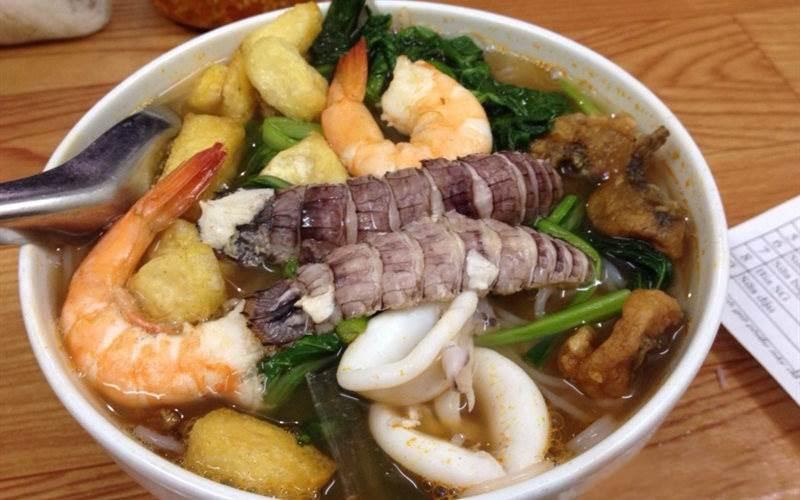 Image: @amthuchalong
This dish is loved by many people everywhere. But in Ha Long, you will feel a completely different taste because here is a fresh seafood paradise. The ingredients are caught directly from the sea, so it will be fresh and attractive, much more authentic. A full bowl of vermicelli or fish cake with seafood will include: shrimp, surface, squid, crab meat, fish cake, vegetables, vermicelli, rice paper served with raw vegetables mixed with sweet and cool broth.
Coming to Ha Long, you can easily find the following delicious seafood noodle and rice cake shops: Hai Van restaurant at the top of the road of Dong Bac company, Loong Toong market…
Besides other restaurants, With the above delicious dishes, coming to Ha Long, you will also enjoy many other delicious dishes such as: Sa worm, Tien Yen hill chicken, Hoanh Bo soaked glutinous rice wine, surface vermicelli, Ha porridge, grilled pheasant... take your backpack Come up and go to feel the culinary culture of this beautiful city.
Meet Our Experts
Request a quote
Please make sure your email is correct.