When is the best time to travel to Ha Long?
Ha Long is one of the hottest tourist destinations in the North that is loved by many tourists. There are not only spectacular natural landscapes but also countless exciting activities such as floating on the sea, sightseeing from cruises, swimming, kayaking, visiting famous fishing villages on the bay. So, what is the most beautiful season to go to Ha Long to have the most complete and meaningful trip, please refer to the article below!
Ha Long is beautiful in every season. The weather is divided into 4 distinct seasons with hot summer and cold winter. Summer starts from April to September, it is sunny but clear, convenient for sightseeing and exploring Ha Long. Winter usually lasts from December to February next year, at this time Ha Long weather is quite cold, drizzly and foggy, if you come here at this time, you should fully equip warm clothes and protective gear when coming here. climbing…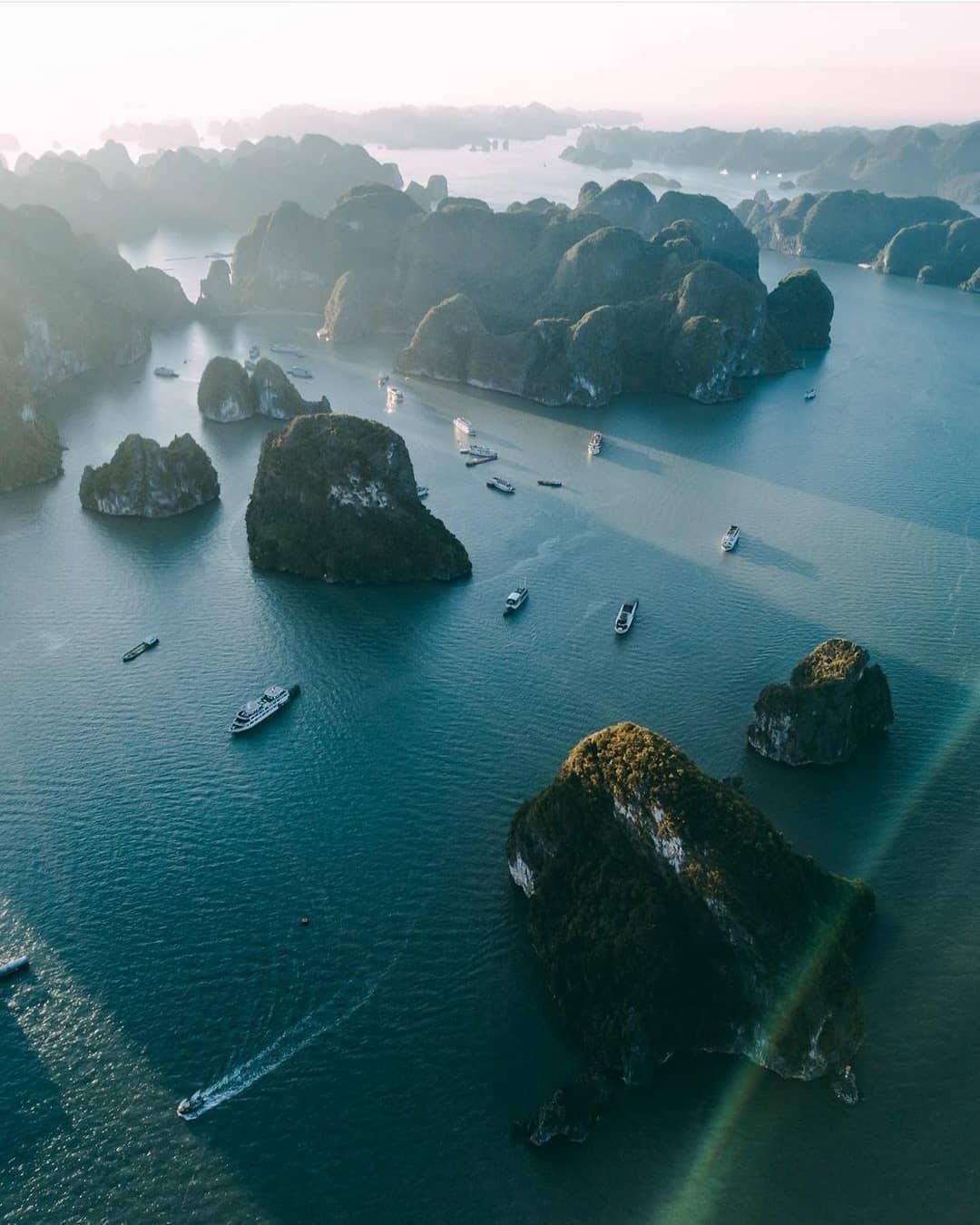 Image: @dulichhalong
Most tourists often like to come to Ha Long in the summer, especially from April to June, at this time the weather in Ha Long is neither too hot nor too cold and is not affected by storms. Coming to Ha Long around this time, you will not be surprised by the beauty like a giant ink painting with thousands of limestone islands standing in various shapes floating on the emerald green water.
Around from June to August is the peak season of Ha Long tourism, because this is the time of summer vacation for students, many families often combine summer vacation to go on vacation and have fun. As a result, room rates and all services skyrocketed, and the city was always crowded with tourists.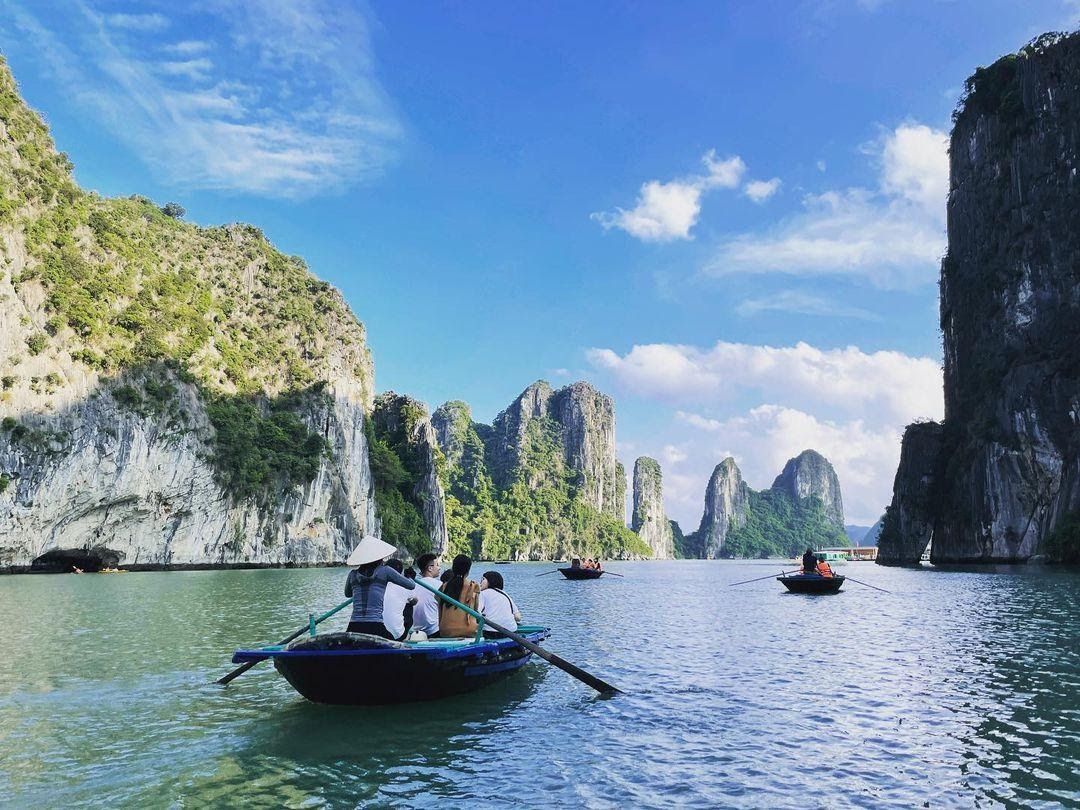 Image : @vudat30121995
The clear blue weather and summer sunshine offer the clearest views of the beauty of Ha Long Bay. The undulating islands appear, with the top of Lu Huong like a giant incense burner standing in the middle of the sea, Trong Mai island looming in the middle of the green bay. The cruises will take visitors to visit Thien Cung cave, Dau Go cave, Trinh Nu cave, Sung Sot cave... enjoy the beauty like a fairyland in a charming place along with activities such as rowing kayak under the cool blue water, dispelling hot summer days.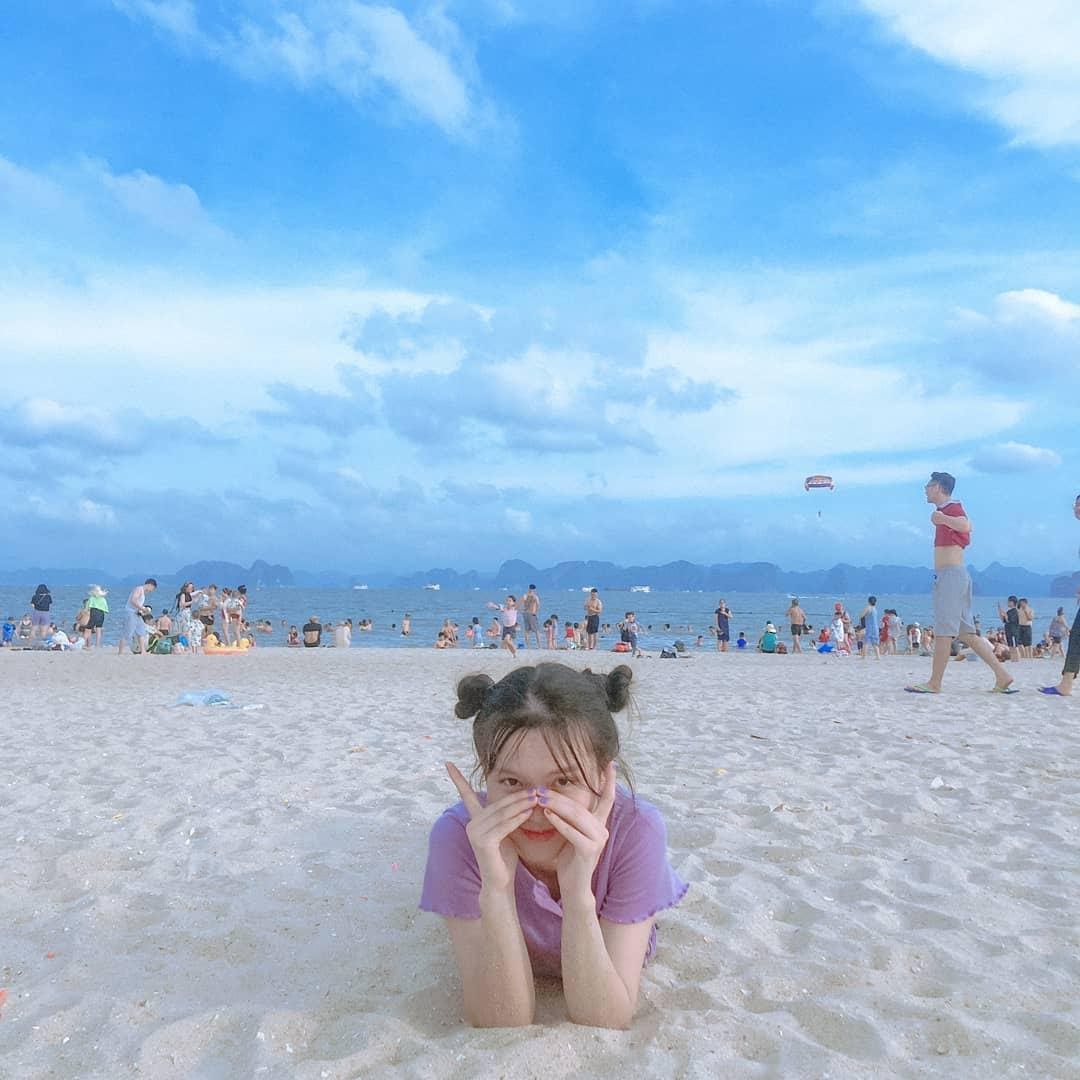 Image: @gnnil_18
In addition, there are storms, tropical depressions, and heavy rains in July and August that affect sightseeing and experience activities. If traveling at this time, you should pay attention to limit bathing, swimming and water sports activities to ensure the safety of the trip.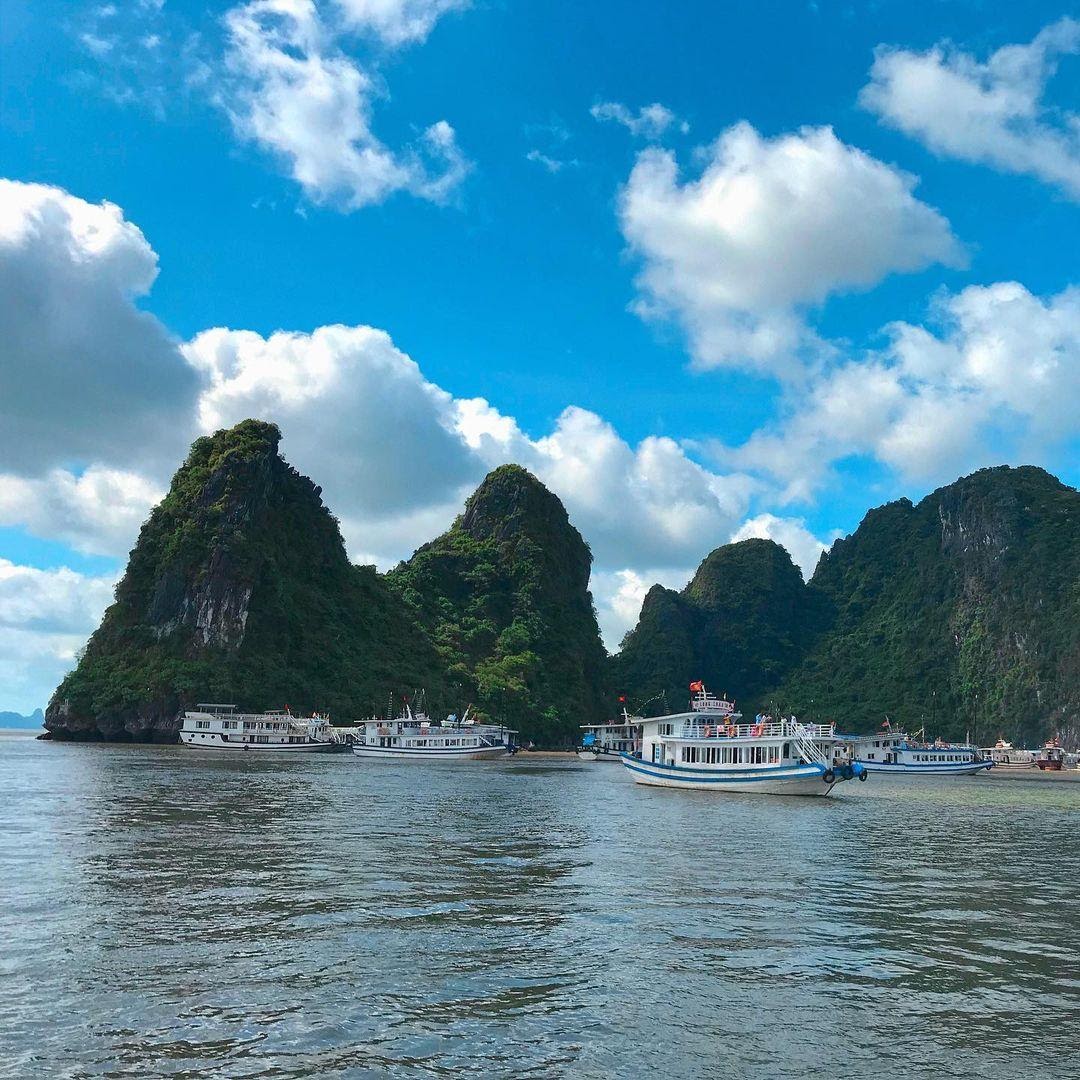 Photo: @mia.sea2000.n 
Around November to the end of the year, Ha Long is mainly Foreign tourists visit because this is a private and peaceful resort paradise when in their country the temperature drops to minus C.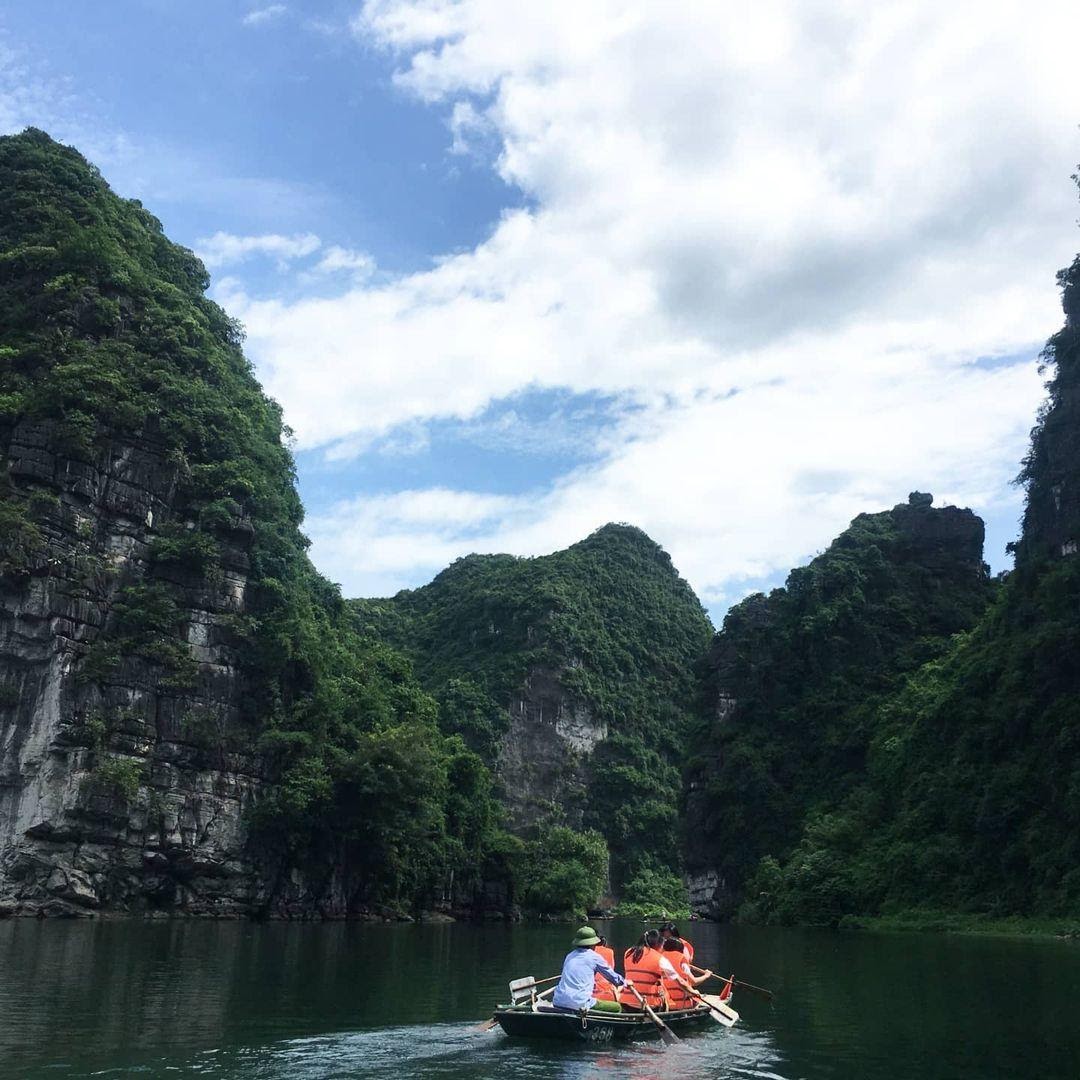 Photo: @ddubi_ciel
To visit Ha Long, visitors can buy entrance tickets at Tuan Chau cruise port, or port Halong international cruise ship and choose Ha Long day tours or overnight Ha Long cruises on the bay. To feel interesting about the rocky mountains on Ha Long Bay and not forget to save beautiful photos during your vacation.
Meet Our Experts
Request a quote
Please make sure your email is correct.