Trong Mai Islet - Discover the symbol of Ha Long Bay
Where is Trong Mai Islet
From Bai Chay pier to the southwest of Ha Long Bay about 5km, passing landscapes such as Dog Stone Island, Lu Huong Peak, you will come across pictures Hon Trong Mai is made up of 2 small islands resembling a rooster and a hen facing each other.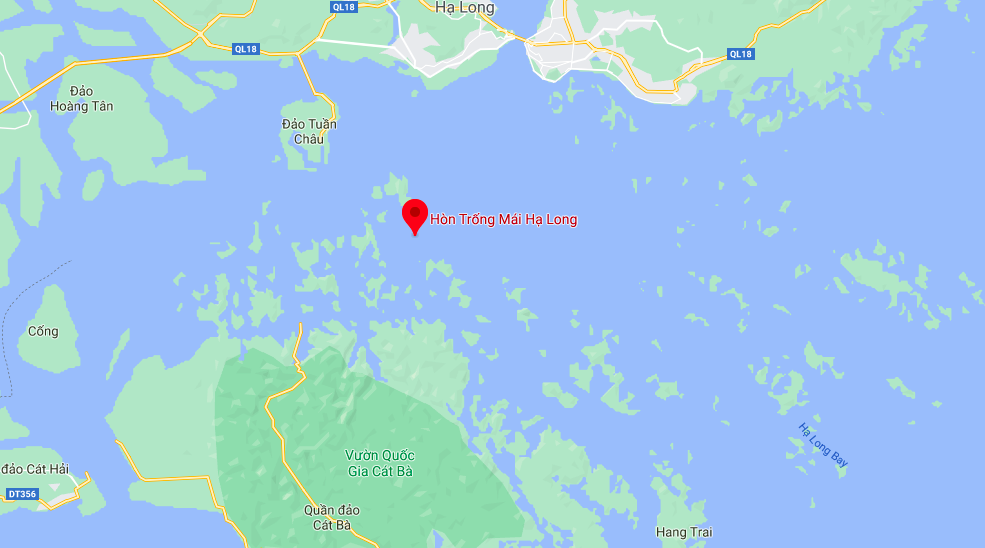 Location of Hon Trong Mai on the map (Google maps)
Hon Trong Mai is located in most of the cruise lines visiting Ha Long Bay. You can easily book a day cruise or overnight cruise on Ha Long Bay to have the opportunity to take the best pictures with the symbol of Ha Long Bay.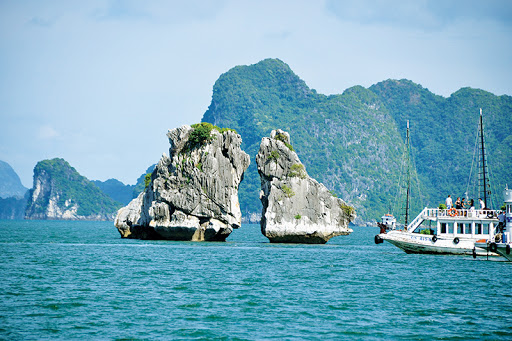 Many cruises take visitors to Hon Trong Mai
The Legend of Hon Trong Mai
The image of Trong Mai Island evokes the passionate love between a man and a woman amidst the picturesque bay. According to folk legend, the Jade Emperor sent the mother dragon and her cubs down to help the Vietnamese people defeat foreign invaders. After the end of the battle, the Jade Emperor did not see the mother dragon and her cubs returning, so he sent a rooster and a hen down. However, both the rooster and the hen were so overwhelmed by the beauty of this place that they forgot about the task. Over time, the image of a pair of chickens turned to stone and became a symbol of Ha Long Bay.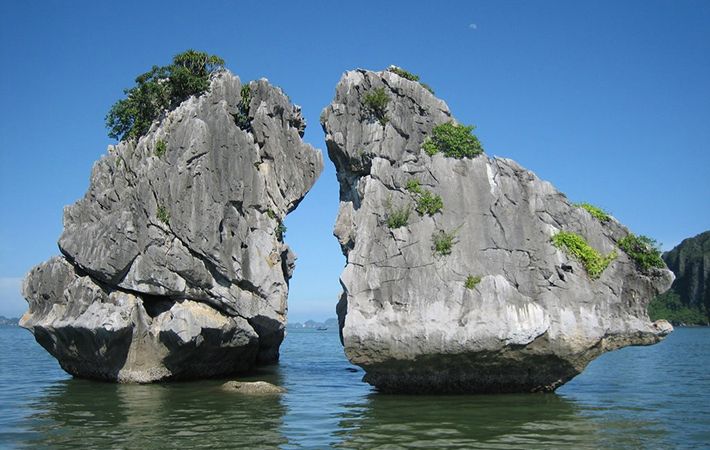 Trong Mai Islet is the symbol of Ha Long Ba
The charming beauty of Trong Mai Island
Hon Trong Mai was originally a small island, but over time it has been eroded and shaped like this day. Hon Trong Mai has a height of 10m above sea level, with small feet but firmly clinging to the water surface for thousands of years. Therefore, Hon Trong Mai past fidelity, eternity and is a destination not to be missed for all visitors.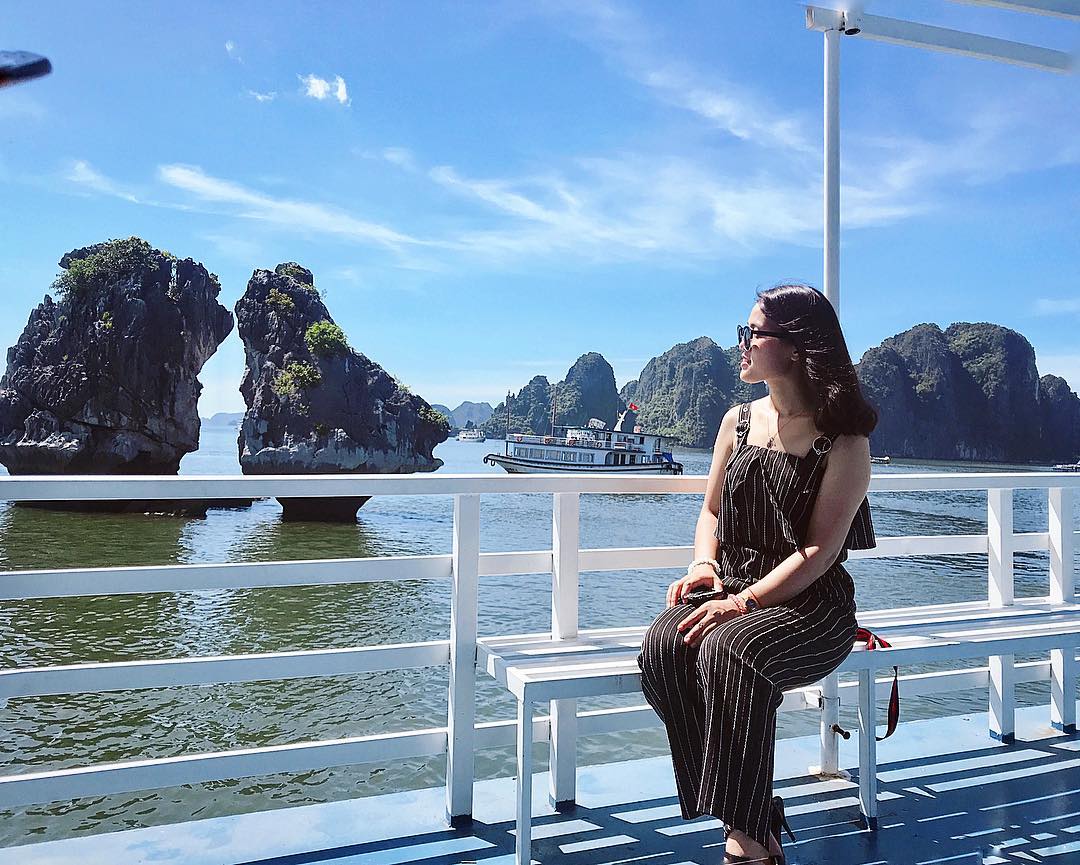 The beauty of Hon Trong Mai captivates visitors
Rising from the blue water, Hon Trong Mai is not crude but has an ecosystem on it with lush, lively trees. The beauty of Hon Trong Mai is not only recognized but also inspired many poems and songs.
"Drum Mai, we embrace the waves of the sea
Ha Long for thousands of lifetimes does not let go
Still young and the water still living together
Forever live here forever."
(Author Pham Dinh Nhan)
Meet Our Experts
Request a quote
Please make sure your email is correct.