Cua Van fishing village - a destination not to be missed when traveling to Ha Long
Cua Van fishing village (Quang Ninh) is one of the extremely attractive destinations, covered by towering limestone mountains, spectacular mysteries. Is one of the most beautiful ancient villages located between Ha Long Bay and Lan Ha Bay. Let's pocket some experience when visiting Cua Van fishing village.
Where is Cua Van fishing village?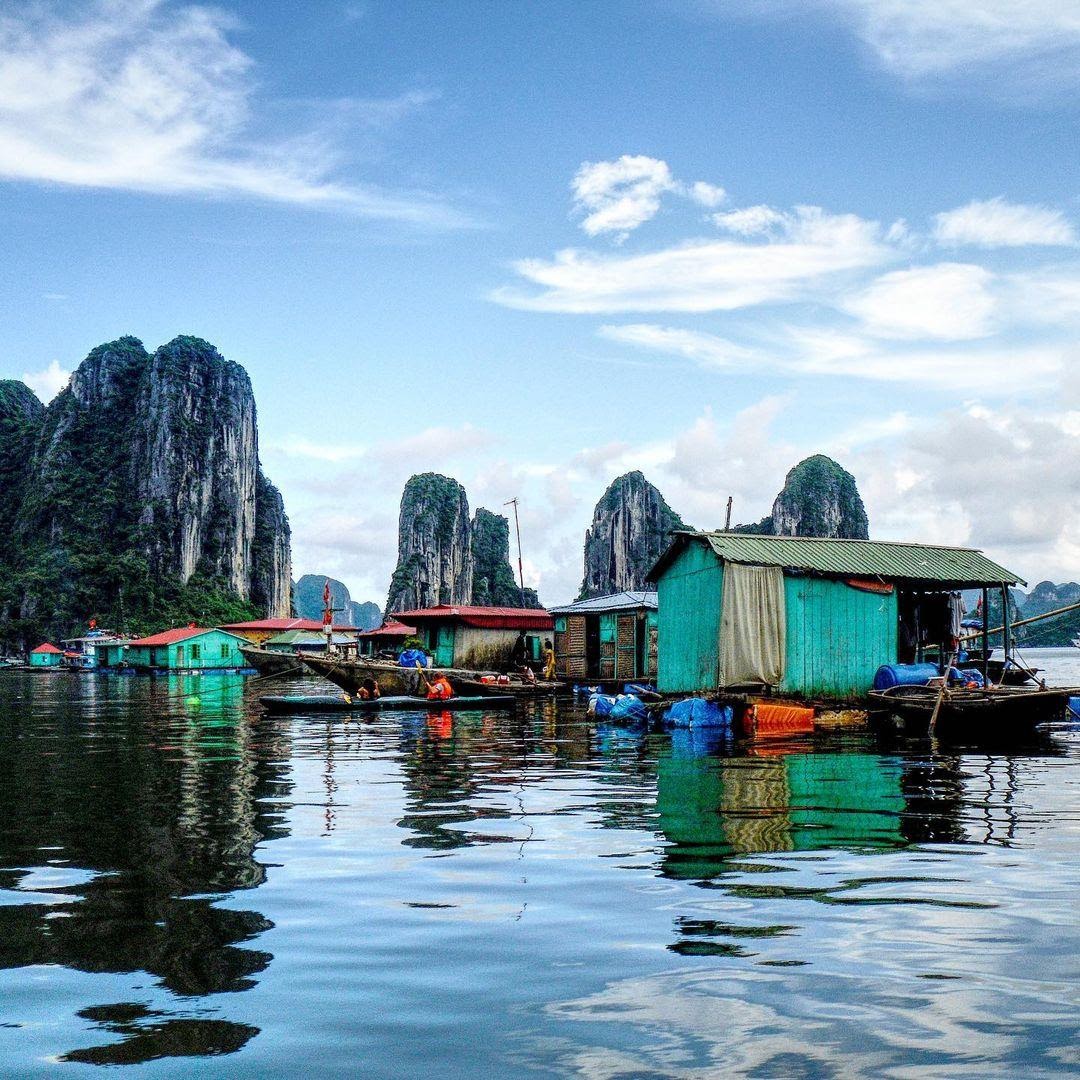 Photo: @garydavis007
Cua Van fishing village is located in Hung Thang commune, Ha Long city, originating from two ancient fishing villages in Ha Long Bay, Truc Vong and Giang Vong. Cua Van has become an important and indispensable complex in the midst of this famous calm sea.
Coming to Cua Van fishing village, you can not only immerse yourself in a quiet and peaceful space. , strangely charming, can see firsthand the charming natural scenery, learn about the cultural life of fishermen, but also be guided to visit, show how to row a boat, cast nets, drop fishing, catch fish shrimp…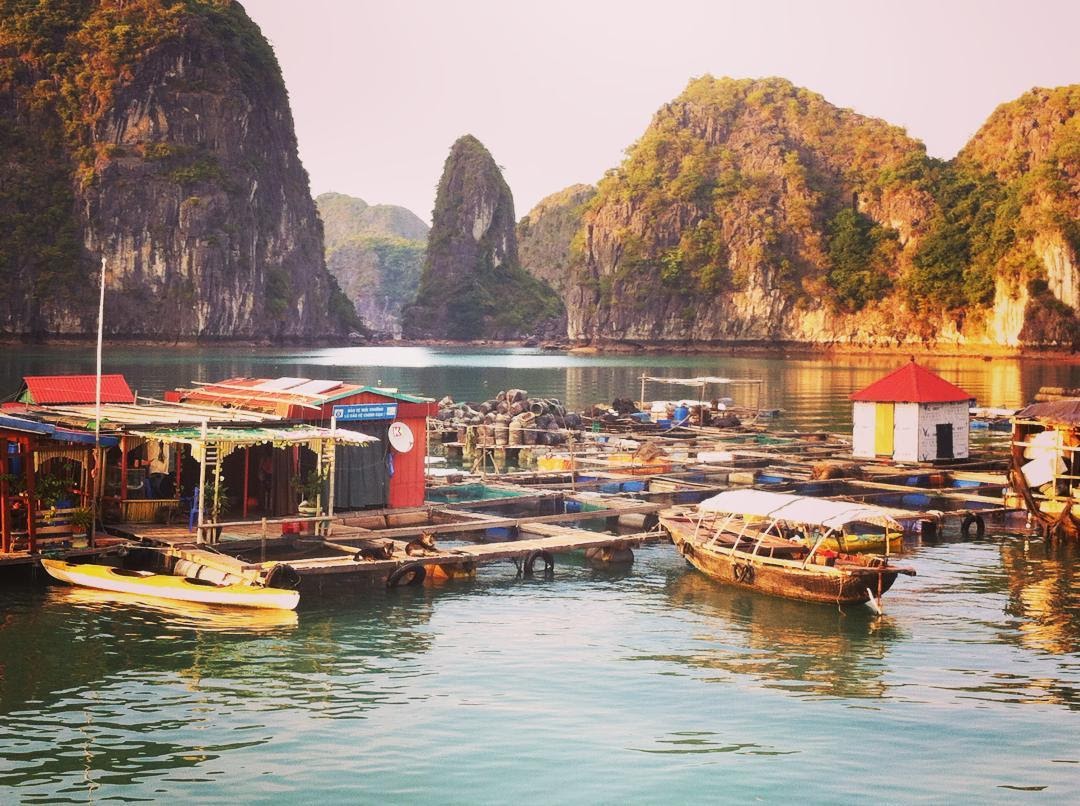 Photo: @mypontofview
According to a poll of a famous tourism website, this village is in the top 16 most beautiful ancient villages in the world. Currently, the village has more than 300 households living by fishing. With the characteristic of living on the island, the houses here are built undulating on the water, creating a very unique and interesting living space. You will easily be captivated by the beauty of the boats, the bamboo baskets parked in front of the house, the simple, simple but very hospitable fishermen... a very poetic, peaceful, gentle scene, full of wild features of a fishing village on the sea.
Move to Cua Van fishing village?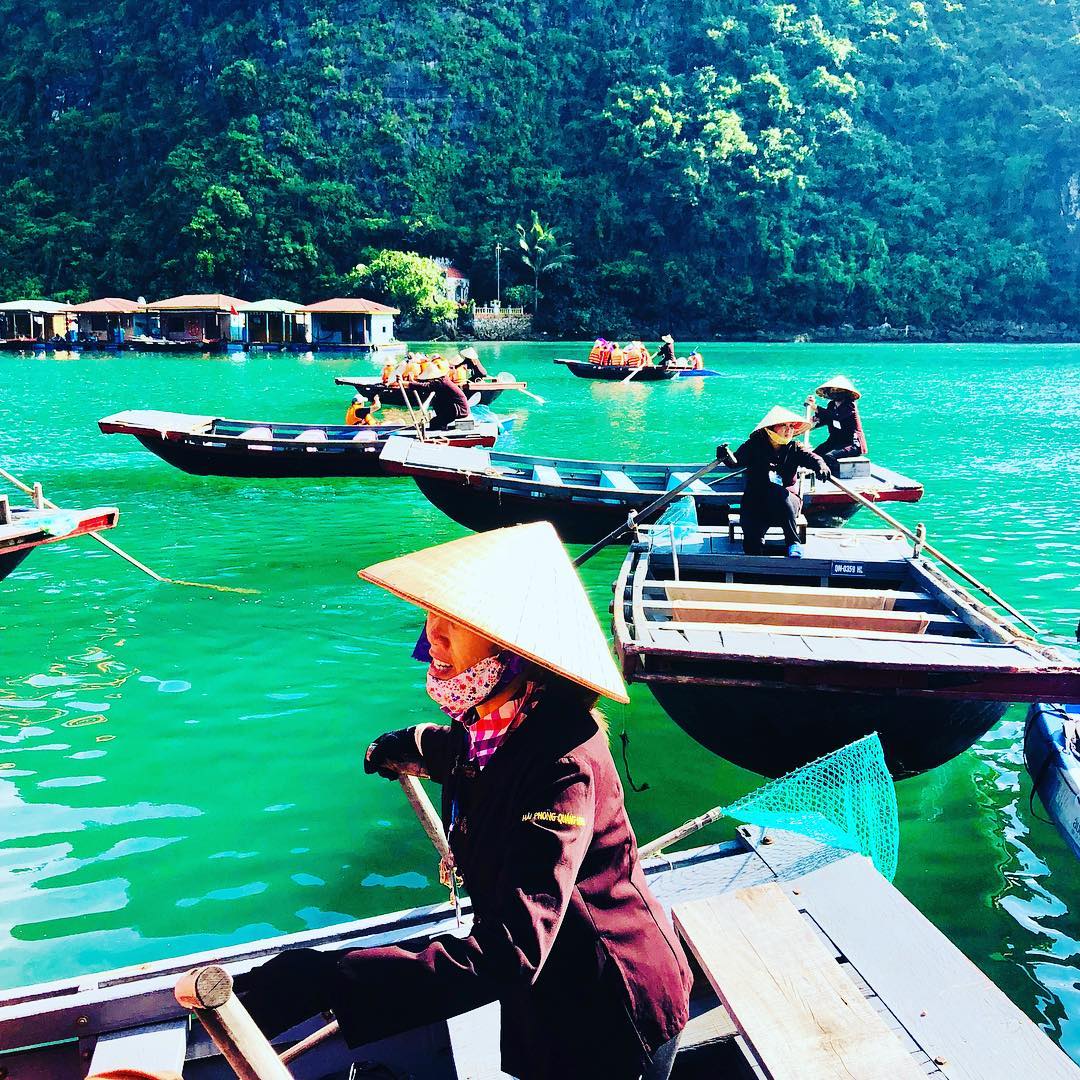 Photo: @madebyjuud
Cua Van fishing village is only about 20km from the tourist pier, you can go sightseeing during the day or stay overnight. . You should book train tickets, canoes or most conveniently, book a package Ha Long cruise that will have a journey to visit Cua Van fishing village.
Experience in Cua Van fishing village
The first stop after nearly 1 hour floating on the sea, you will see the image of a large and airy fishing village with many raft houses appearing in front of your eyes. You will experience being a fisherman by using a basket boat to travel and visit the panorama. In the village, there is also a small center displaying artifacts such as floating culture, pearl culture infrastructure and pearl samples caught by fishermen, which is one of the very interesting experiences here.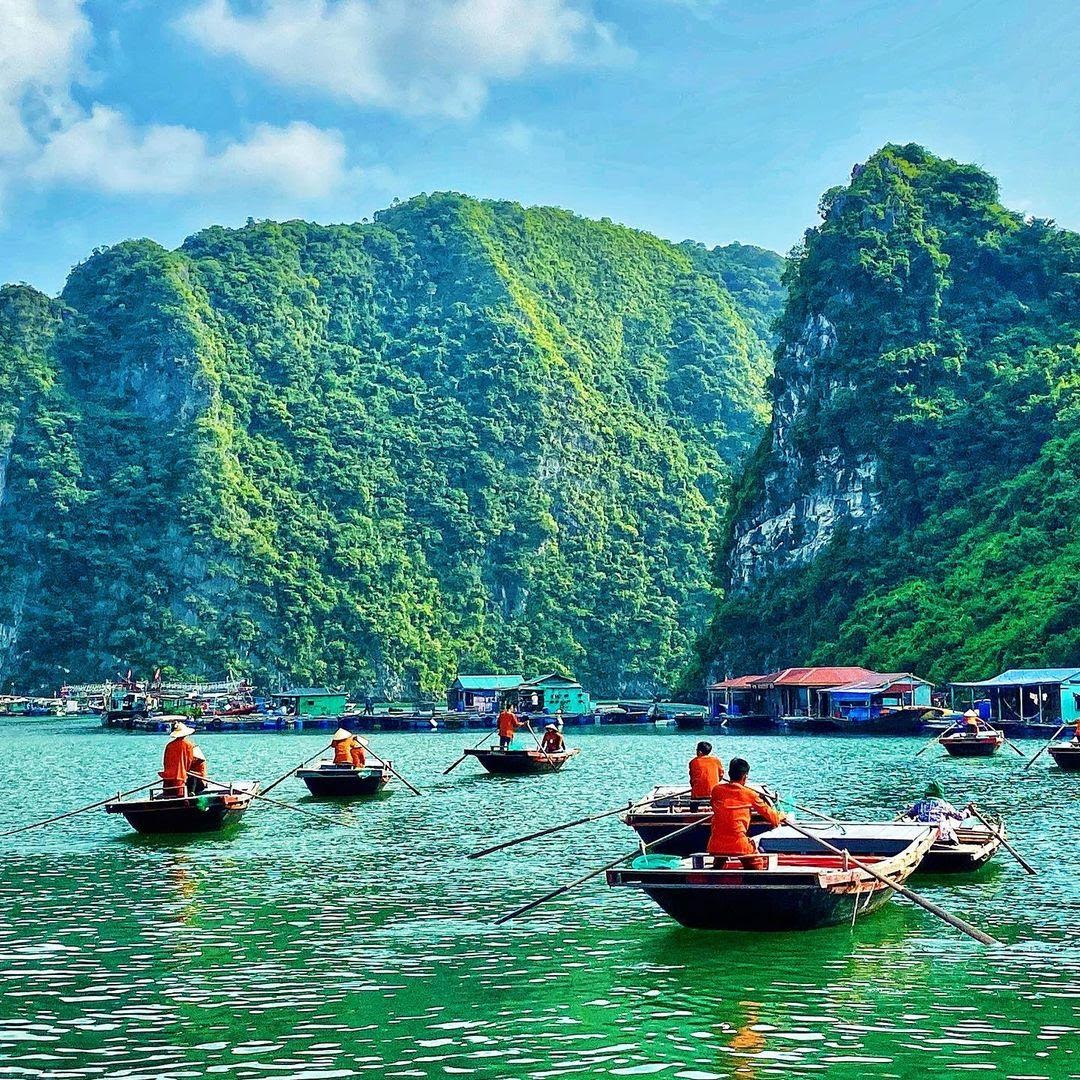 Photo: @robbiewatson
When night falls, you will be able to row a boat around the village with fishermen pulling nets, go out to sea to fish for squid, catch fish and shrimp caught in the net, put them in a basket, bring home to process and enjoy the results. On the nights when the fishing village joins the festival, you can also listen to the fishermen sing pranks, sing rowing songs, exchange culture and learn about the lives of the people here, enjoy the moments. Peaceful, not rushed, not rushed.
Going to Cua Van, you can also experience many other new and unique forms of tourism such as: visiting Tien Ong cave, going to Cua Van. Ba Ham Lake area, climbing, squid fishing, going to the fishing lagoon with the means of transport are wooden boats and wooden crates transported by the fishermen here.
In addition to the above experiences, in the village Cua Van fishing has many other interesting experiences, so the best way to explore this place is to choose a night cruise on the bay to have the opportunity to visit fishing villages by kayaking or kayaking by yourself. bamboo boat, surely these will be the experiences that will never let you down.
Meet Our Experts
Request a quote
Please make sure your email is correct.