Top 5 most beautiful beaches in Quang Ninh
Quang Ninh is a land where the most quintessence of nature is gathered. A majestic wild beauty with thousands of large and small islands, thousands of cruises, super luxury resort hotels. Besides, there are legendary beaches with long stretches of fine sand, super beautiful clear sea, attracting any visitor who has ever set foot here. Here are the top 5 most beautiful beaches that you should not miss when coming to Quang Ninh.
Tuan Chau Beach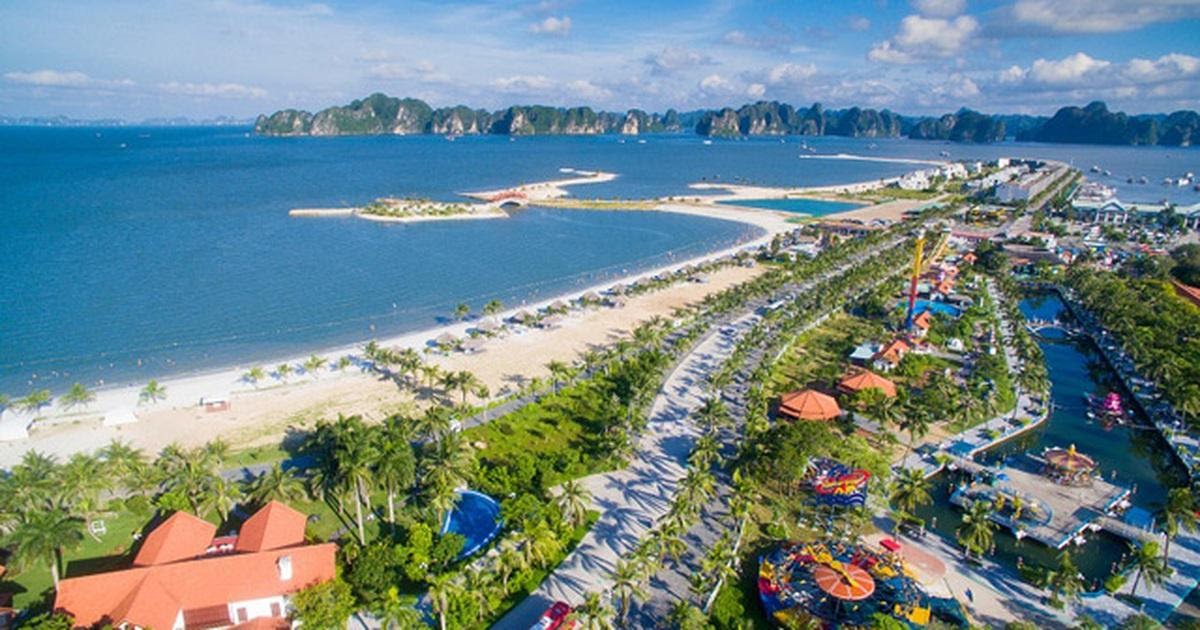 Photo: @dulichhalong
Located in the tourist area of ​​Tuan Chau island, Tuan Chau beach attracts many tourists when coming here. Although the beach here is only an artificial beach, it has a beauty that is not inferior to the natural beaches on the bay.
With a 2km stretch of sand, visitors can come here in addition to swimming. Walking on the sand can also participate in games and recreational activities such as climbing, camping, etc., combined with sightseeing on Tuan Chau island. This is a beach not to be missed when you come to this beautiful coastal city.
Ti Top Beach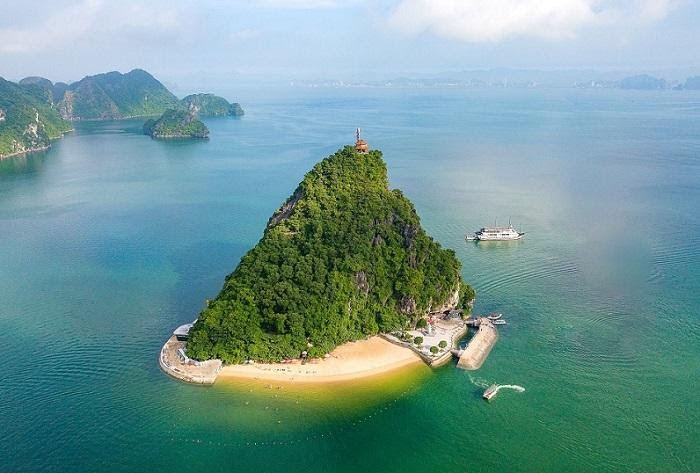 Photo: @dulichhalong
This is a beach located on Ti Top island of Ha Long Bay, about 14km from Bai Chay. This beach has the shape of the moon embracing the island's foot, the sand is small but very airy and quiet, suitable for relaxing. Especially, the water here is very clean and clear, the scenery of the sky is very beautiful.
Ngoc Vung Beach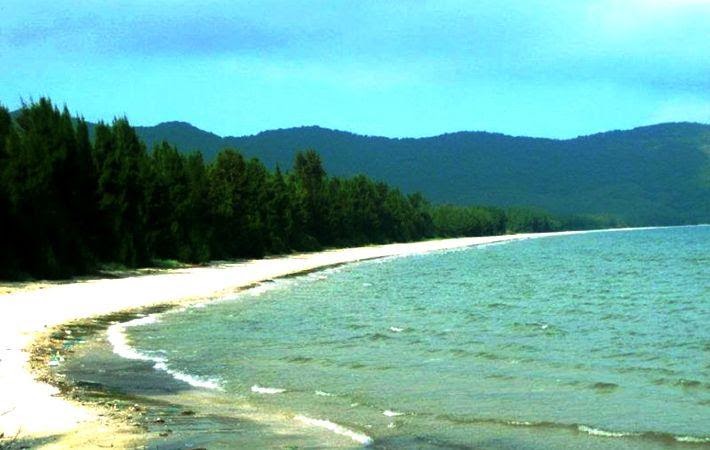 Photo: @dulichhalong
It is a beach with a wild, peaceful and poetic beauty. Located on Ngoc Vung island in Van Don district, Quang Ninh province. Coming here, you will have the feeling of leaving the hustle and bustle of life to fully immerse yourself in the magnificent nature here.
Ngoc Vung beach is suitable for those who love the immense beauty of the waves, the youthful peace of a remote island. Experience immersing yourself in the clear blue water, discover the life of the fishermen on the island, experience a very interesting day as a fishing villager.
Three Peach Beach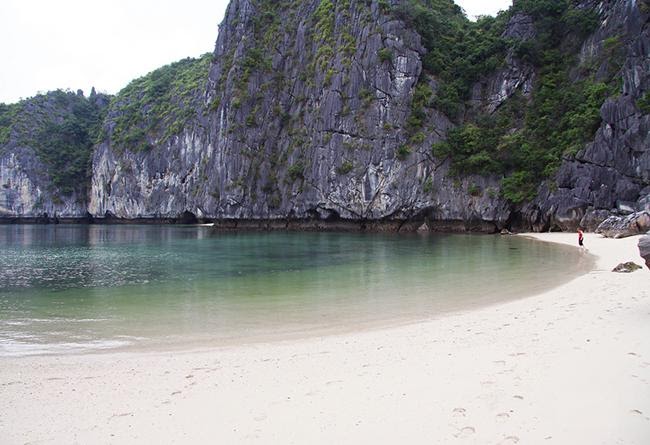 Photo: @dulichhalong
This is the beach with the most special name of Ha Long Bay, also because around the beach there are 3 very beautiful small islands shaped like 3 fairy peaches. Located about 22km from Bai Chay tourist ship, this beach is also one of the most famous beaches of Ha Long Bay. With unspoiled natural scenery, fine white sand, clear sea water attracts many tourists.
On sunny days, the sea water here has an extremely jade green color. beautiful, can see the bottom, an extremely impressive experience when coming here.
Minh Chau Beach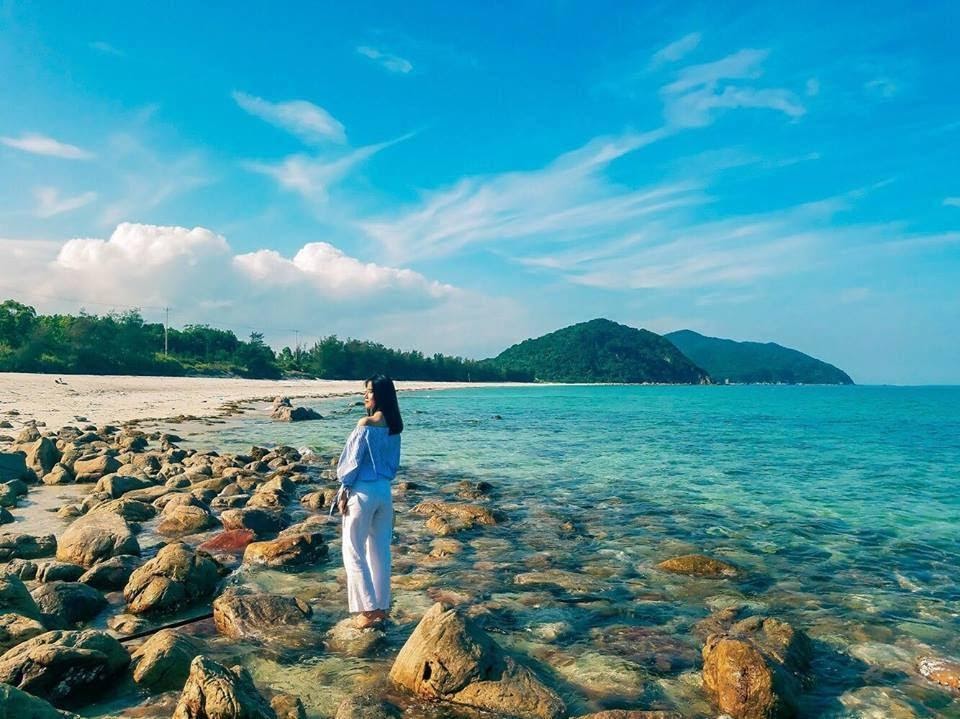 Photo: @dulichhalong
As the name suggests, Minh Chau beach is one of the most beautiful beaches in Ha Long Bay. Located 15km from Quan Lan beach, there is a long stretch of white sand, blue and silver water. Visitors come here to enjoy the beautiful scenery, immerse themselves in the cool blue water to feel the unique and poetic beauty that nature has bestowed on this place. Not only that, coming here you can also participate in very special sea games or watch the sunset in the afternoon.
To get to Minh Chau beach, you can go from Cam Take the Tai Xa ferry to Cai Rong town. The ship at Cai Rong port picks you up and goes straight to Quan Lan island where Minh Chau beach is located.
In addition to the top 5 beaches mentioned above, there are many other beautiful beaches such as: Soi Sim beach, Quan Lan beach, Bai Chay beach... please save it to add to your personal travel map.
Meet Our Experts
Request a quote
Please make sure your email is correct.