Top 5 beautiful view cafes in Ha Long
Ha Long is always an ideal destination for many tourists everywhere. Every place that goes through leaves an impression and indelible mark in the hearts of visitors. Ha Long not only has thousands of large and small islands, super luxury cruises, hotels from popular to luxury, class, dishes with bold local flavor, warm and welcoming people. Ha Long is also famous for its beautiful cafes, let's find out the top cafes with super beautiful views below!
Sky Bar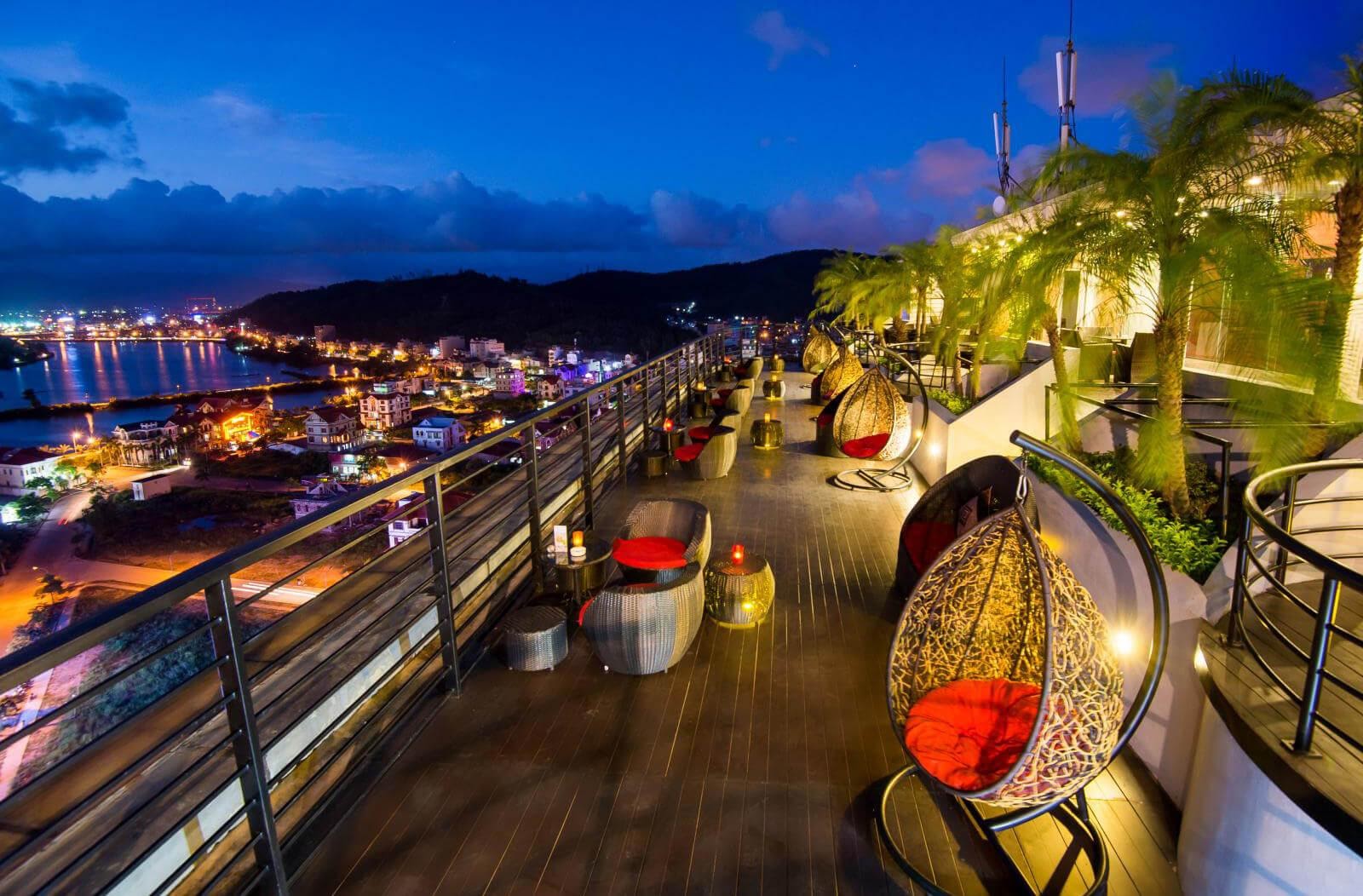 Photo: @360skybar
Address : 16th floor, Royal Lotus Ha Long Hotel, Ha Long City.
Opening hours: 16h.00-23h.00
Price only from: 40,000 VND
Designed with an extremely airy outdoor space, located on the 16th floor of Royal Lotus Hotel - one of the cafes with the most beautiful view in Ha Long. The layout of the shop is very beautiful with flower baskets and seats that are very suitable for those who like to live virtual, the advantage of the shop is that you can see the city and enjoy the cool air, the taste of the sea blowing in. The drinks here are quite delicious, the staff is enthusiastic.
Although the price is a bit more expensive than other shops, it is well worth the quality and service. Sky bar never disappoints visitors when coming here. You definitely have to try it!
Dupin Coffee & Bar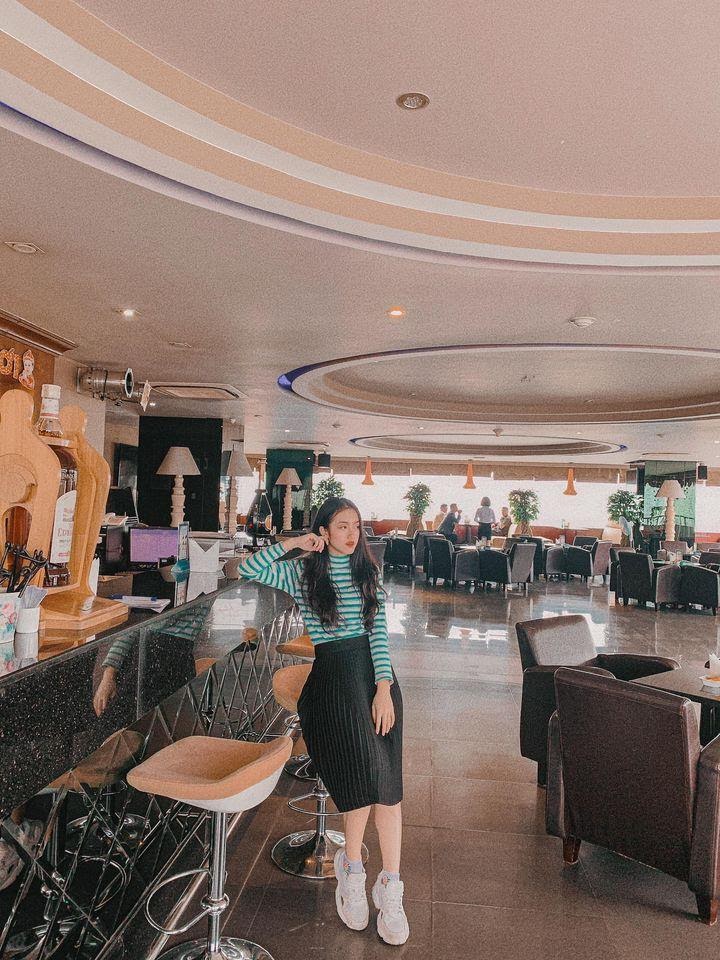 Photo: @Thuy Edna
Address: 21st floor, Ha Long DC building, Ha Long city.
Opening hours: 7am - 11pm
Price only from: 30,000 VND
This is also a certain cafe Must visit when coming to Ha Long. Rated according to 4-star standard with luxurious design and good quality, super nice view, spacious space, close to nature. From here you can fully admire the beauty of Ha Long city, the drinks here are delicious and the menu is extensive, the service is professional and enthusiastic. The beauty of the restaurant has been featured a lot on the facebook pages of many young people, below is sharing the menu of the restaurant, very delicious and beautiful!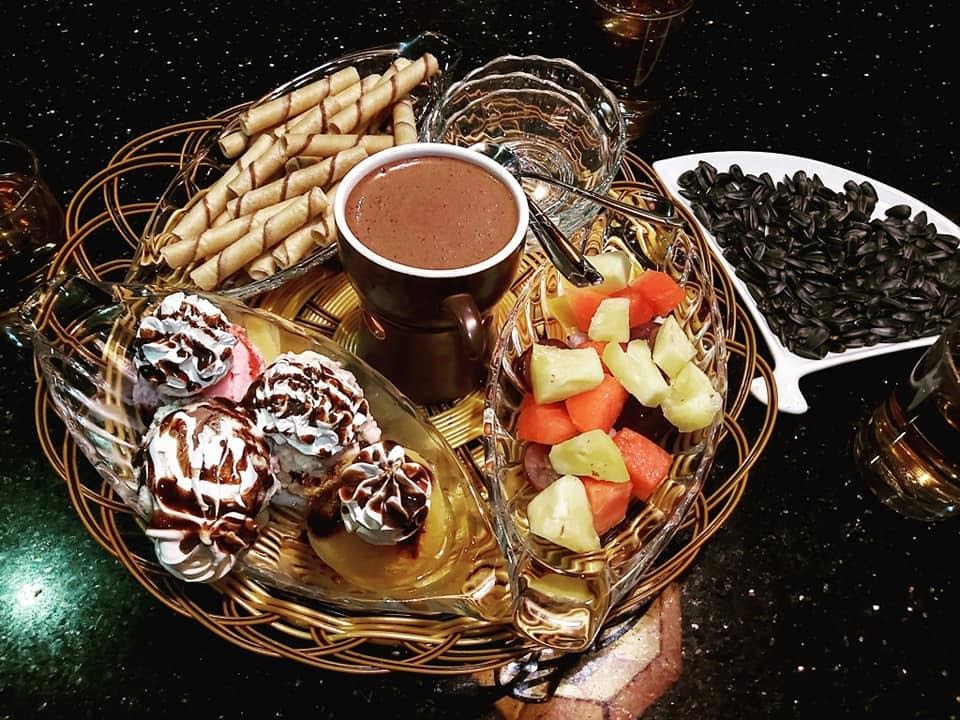 Photo: @Nguyen Hoa Hue
Wander Station
Address: 32 Van Lang, Hong Gai ward, Ha Long city.
Opening hours: 6:00am-23pm
Price only from: 15- 50,000 VND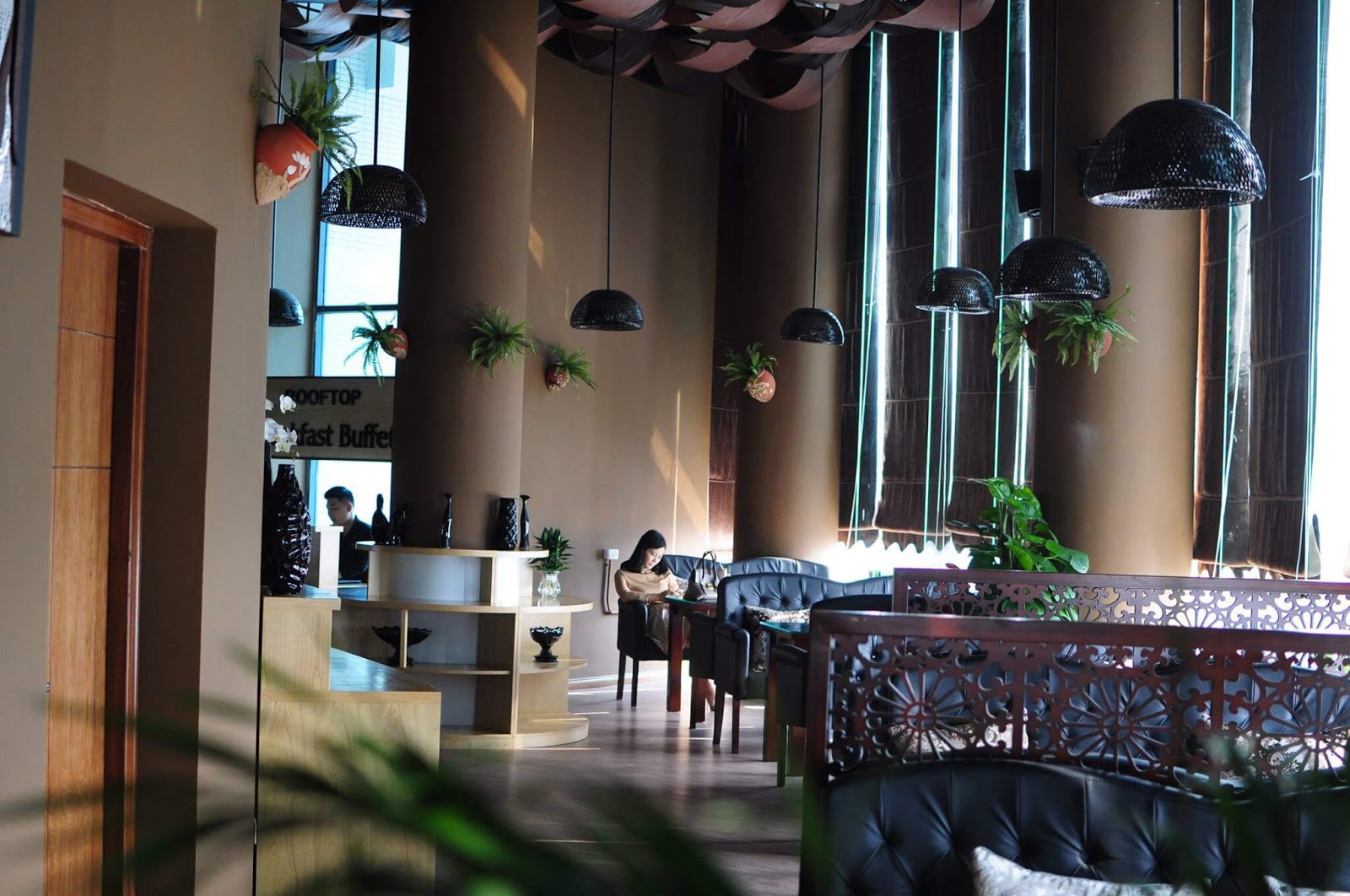 Photo: @s_avona_uk
The restaurant is decorated quite simply but modernly, the drinks are quite delicious and plentiful, the staff is professional. In particular, there are delicious cakes here. If you need a quiet and peaceful space, this is the place to visit!
My Way Sport Cafe & Beer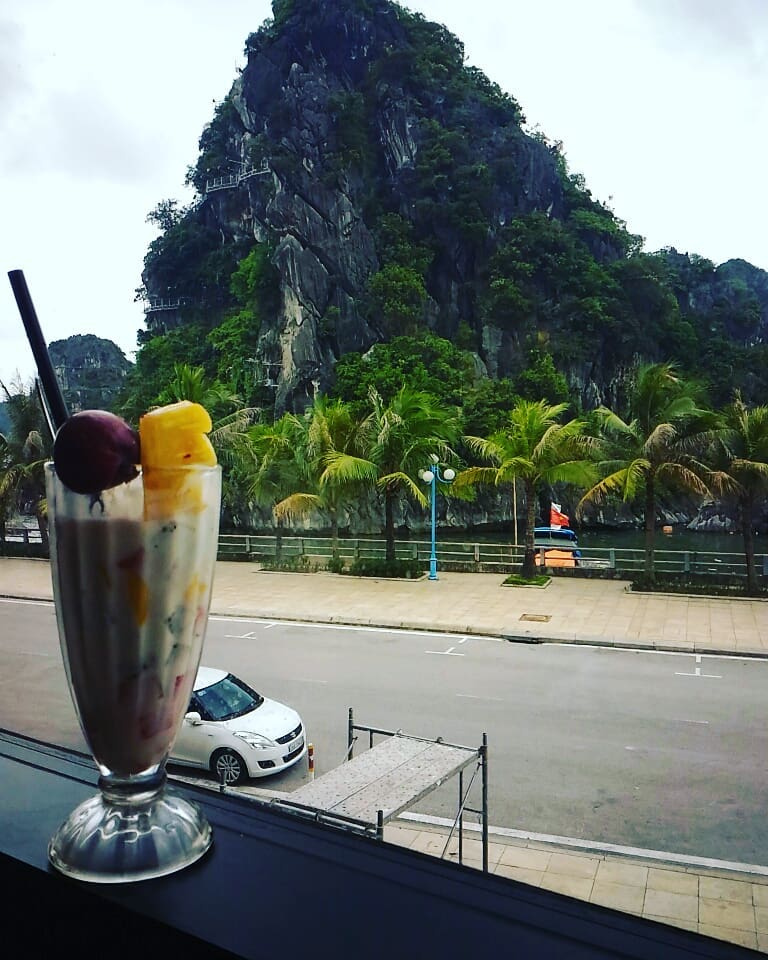 Photo: @linda_chou260206
Address: Quang Ninh Museum, Ha Long City.
Opening hours: 7:00-23:00
Price only from: 50- 150,000 VND
Located right next to the Museum, in front of the sea and mountains, very beautiful view. The shop has a delicate and airy space, the drinks are quite delicious, especially the coffee, because this has attracted a lot of domestic and foreign tourists coming here. If you come to Ha Long, please visit the restaurant! Here are some drinks shared by you :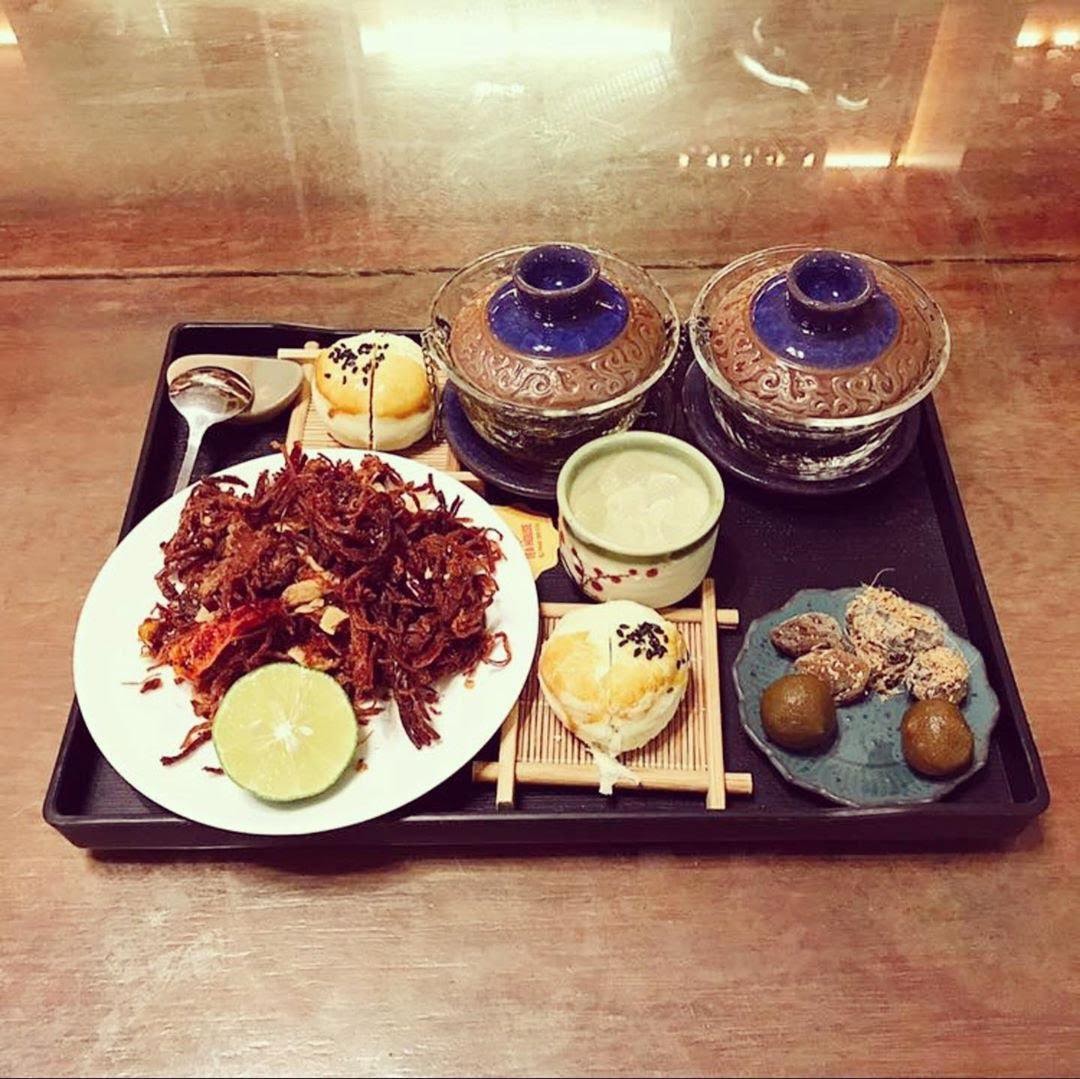 Image: @t.v.anhzz
Old Town Coffee 
Address: No. 10 Tran Quoc Dien, Ha Long City.
Opening hours: 7:00-23:00  
Reference price : 20- 350,000 VND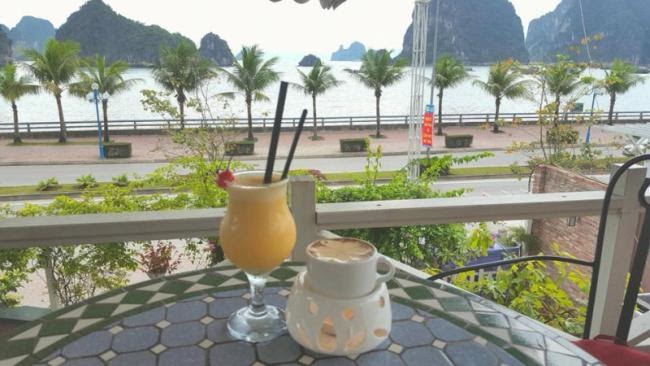 Photo: @dulichhalong
The restaurant has a distinctive feature that is located in the center, overlooking the bay, stretching along the road along the coast. The space is airy, spacious, and designed in a very impressive classical style. The drinks here are extremely delicious, the menu is extensive, to satisfy all the most discerning travelers.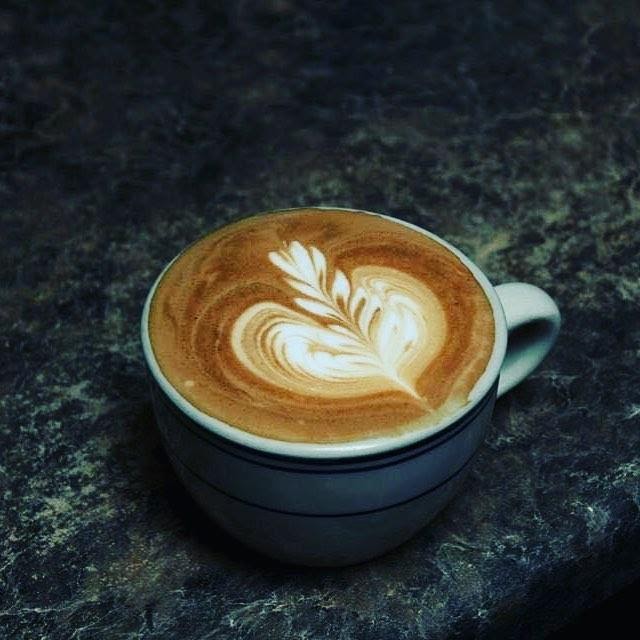 Above are the Top 5 cafes with super nice view in Ha Long. Hopefully, this article will help you find the cafe you want, enjoy delicious drinks, beautiful views, but also bring you beautiful photos for a more meaningful trip. When you come to Ha Long, you should definitely stop by to experience it!
Meet Our Experts
Request a quote
Please make sure your email is correct.