It's summer! Let's go to Sun World Ha Long Park right away
Ha Long is not only famous for its breathtaking scenery, luxurious cruises, and lavish 5-star resorts. Ha Long has become even more famous because of the world-class entertainment area Sun World Ha Long Park, with a diverse and attractive game system, this place will surely bring you the most wonderful experiences.
Where is Sun World Ha Long Park?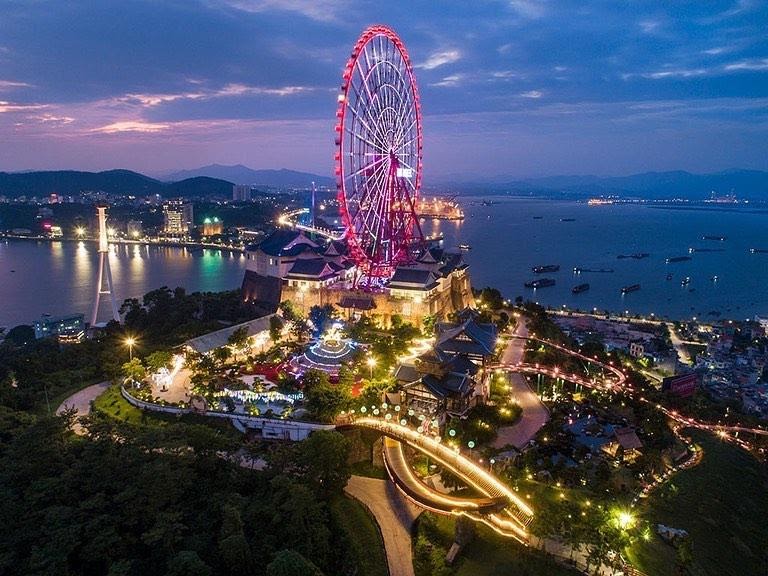 Photo: @dulichhalong
The coastal play area at Sun World Ha Long is located right on Bai Chay beach. Here, you will be immersed in the clear blue water with many interesting and entertaining games at the tornado bay water park, the terrible roller coaster…
Photo: @o.a.n.h
With a scale of up to 214 hectares, the 2km-long sea-crossing cable car will bring you to the Ba Deo entertainment complex. Destinations not to be missed at the top of Ba Deo such as Japanese garden, Mystic Castle indoor game area, especially Sun Wheel - one of the highest wheels in the world. Especially when boarding the cable car, you will have the opportunity to see the whole view of Ha Long Bay from above.
When should you go to Sun World Ha Long Park?
Depending on the time and arrangement, you can go to Sun World Ha Long Park at any time of the year.
From May to July is the time when the children have summer vacation, so this occasion is the peak of the park when most people often take advantage of taking their children out after a tiring year of studying.
However, at this time, due to the large number of customers, the quality of service and food, the price has also escalated more than usual, plus the weather on this occasion is quite hot and sultry, you need to consider it.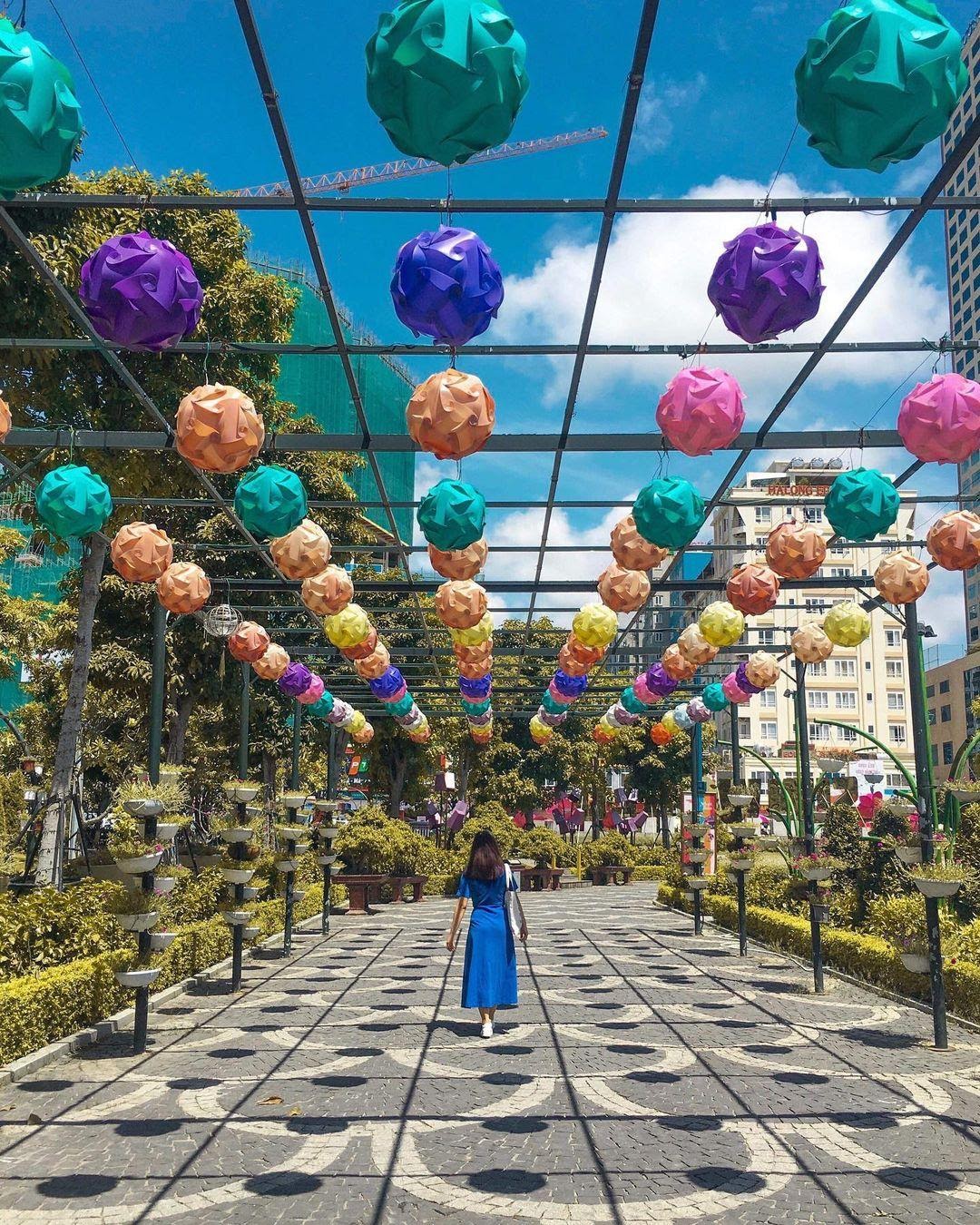 Photo: @d.t.h
From about August to October, the autumn weather is quite cool, sunny, is also a suitable time to come here comfortably without having to worry about anything.
The period from March to May is the ideal time if you don't want to be crowded, noisy and bustling, this is the low season, the service quality is also better.
What to prepare when going to Sun World Ha Long Park?
At the park, there are many interesting games from water games to exploring the lively amusement garden, so you should choose light, comfortable, neat clothes for easier activities. Things to bring when having fun here are: bring 1-2 swimsuits, sunscreen, sunscreen, wide-brimmed hat, eyeglasses, sandals, flip flops...
What to play at Sun World Ha Long Park?
Sun World Ha Long entertainment complex has 3 main amusement parks, namely: Ba Deo amusement park, dragon park and ocean water park. Each amusement park has different ticket prices and depends on the age of visitors.
Dragon Park:
Opening time: 9.00-19.00 daily
Reference ticket price: 100-200,000 VND/1 person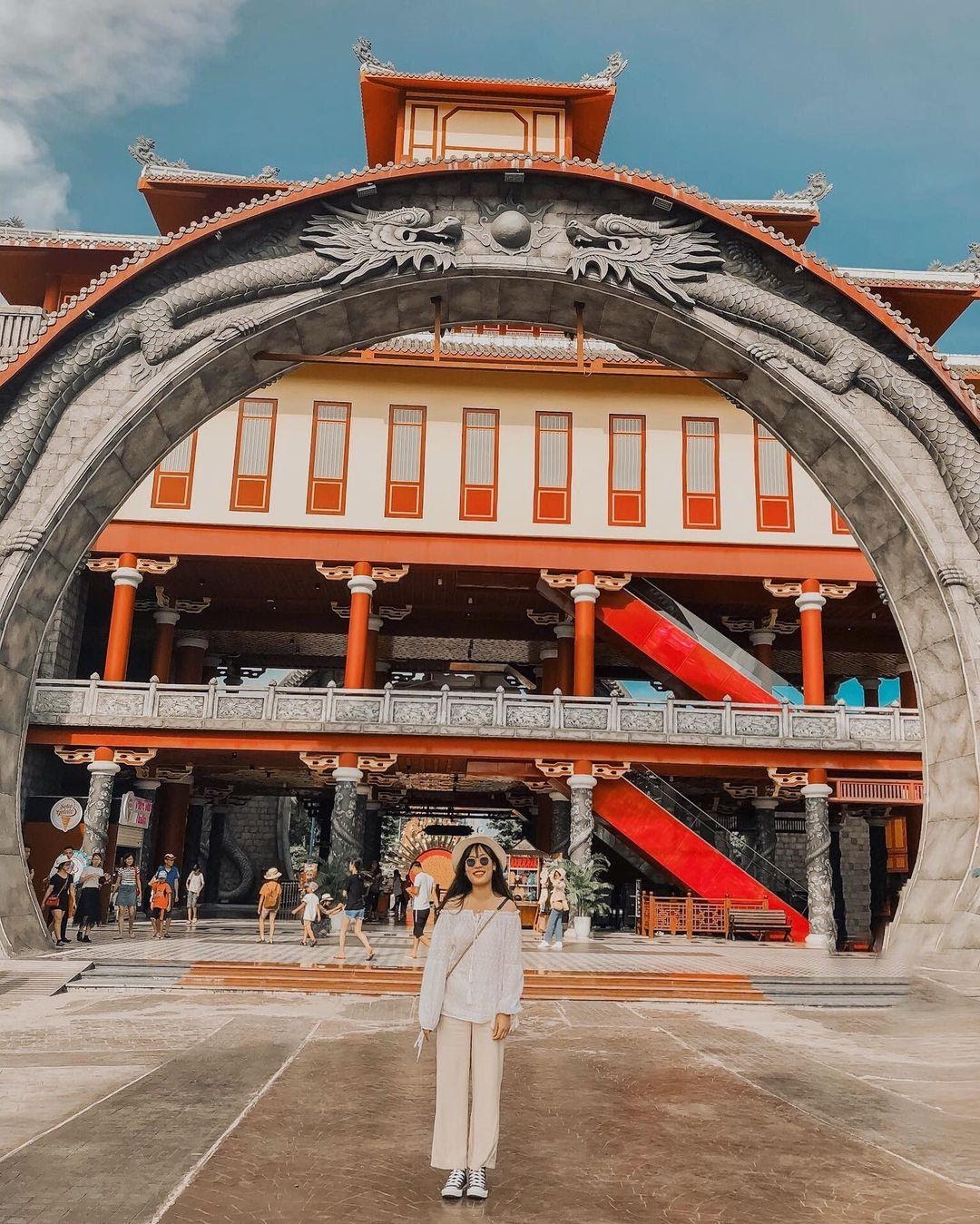 Photo: @tuthuyhuong
Dragon Park is located in the Sun World Ha Long Park entertainment complex, a world of adventure games is opened such as: fast flying dragon, furious rhinoceros, following the dragon's footsteps, whirlwind dance vortex, legion of reptiles… all will bring an extremely exciting play space and memorable moments with friends.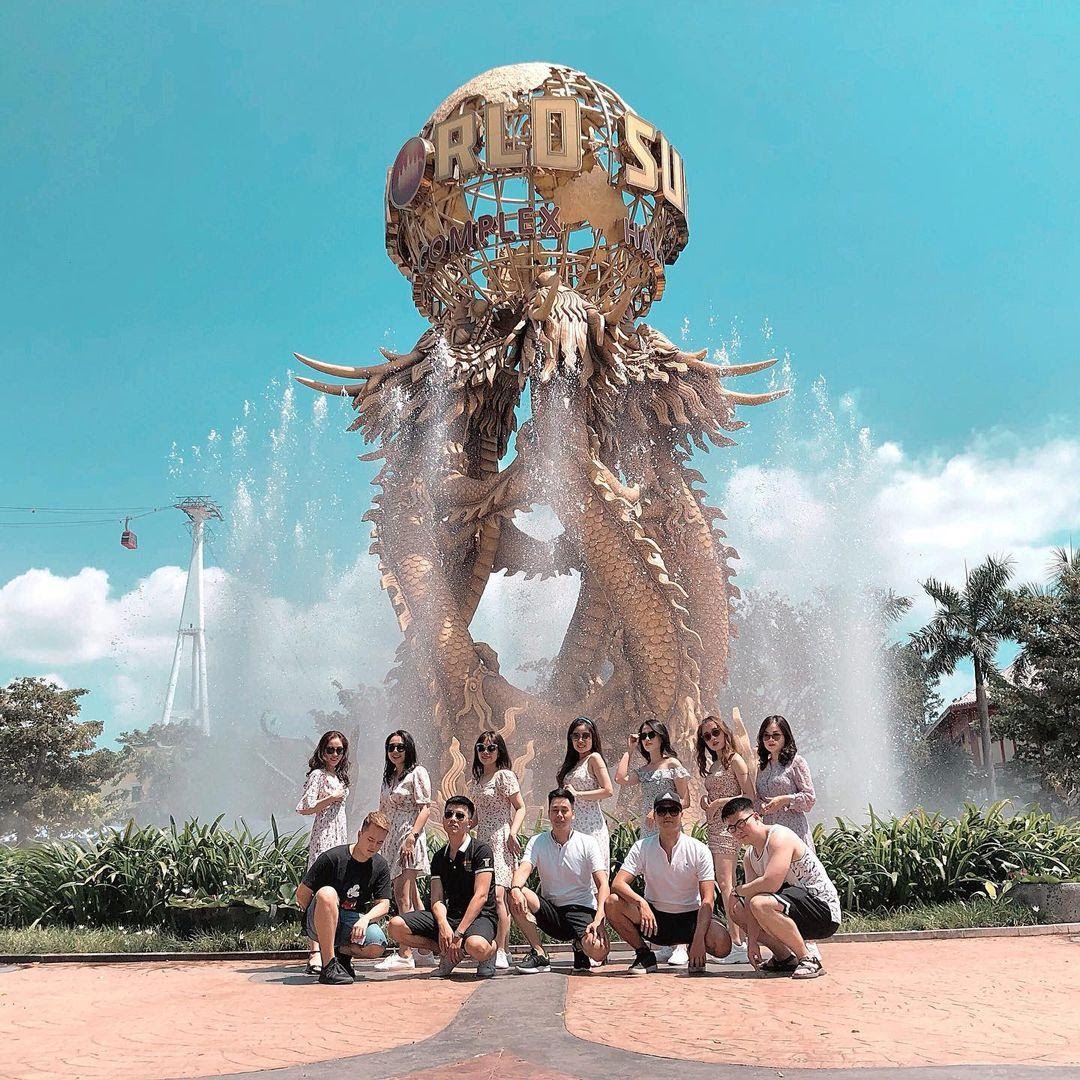 Photo: @andrew.nhn97 
Sun World Ha Long Park on holidays, summer, autumn or beach tourism seasons... will have many promotions, ticket prices will drop sharply from 20-70% at this time. So please take note and update the information, or buy a combo to explore these 2 or 3 areas, the ticket price will be much cheaper.
Ba Deo amusement park:
Opening hours: Monday to Friday: 14.00-22.00
Saturday & Sunday: 9.00-22.00
Reference ticket price: from 250-350,000 VND/1 person
This is an elevated amusement park that is chosen by many tourists. Here, you will be able to participate in countless interesting games such as: riding on the Queen's cable car, or the sun wheel over 215m above sea level, visiting Japanese Zen Garden, the statue display area. wax, explore the attractive and interesting play area at Kidolan for children.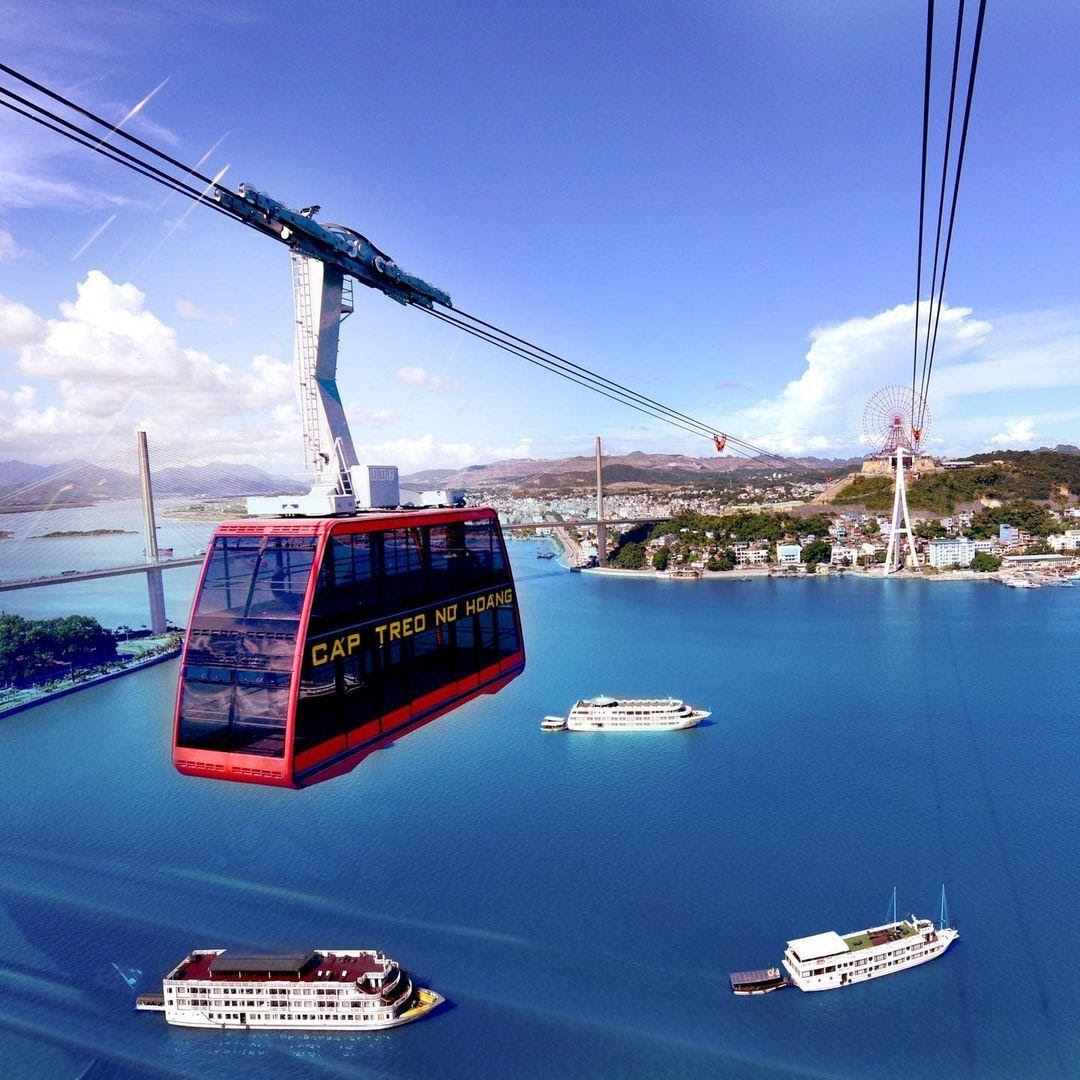 Photo: @sunworldhalongcomplex
Typhoon Water Park
Opening time: 8.30-19.00
Reference ticket price: from 250-350,000 VND/1 person
The water park is nearly 20ha wide, owns a system of 12 diverse and attractive water games divided into 3 separate zones: family play area, children's play area and adventure play area for thrill-seekers.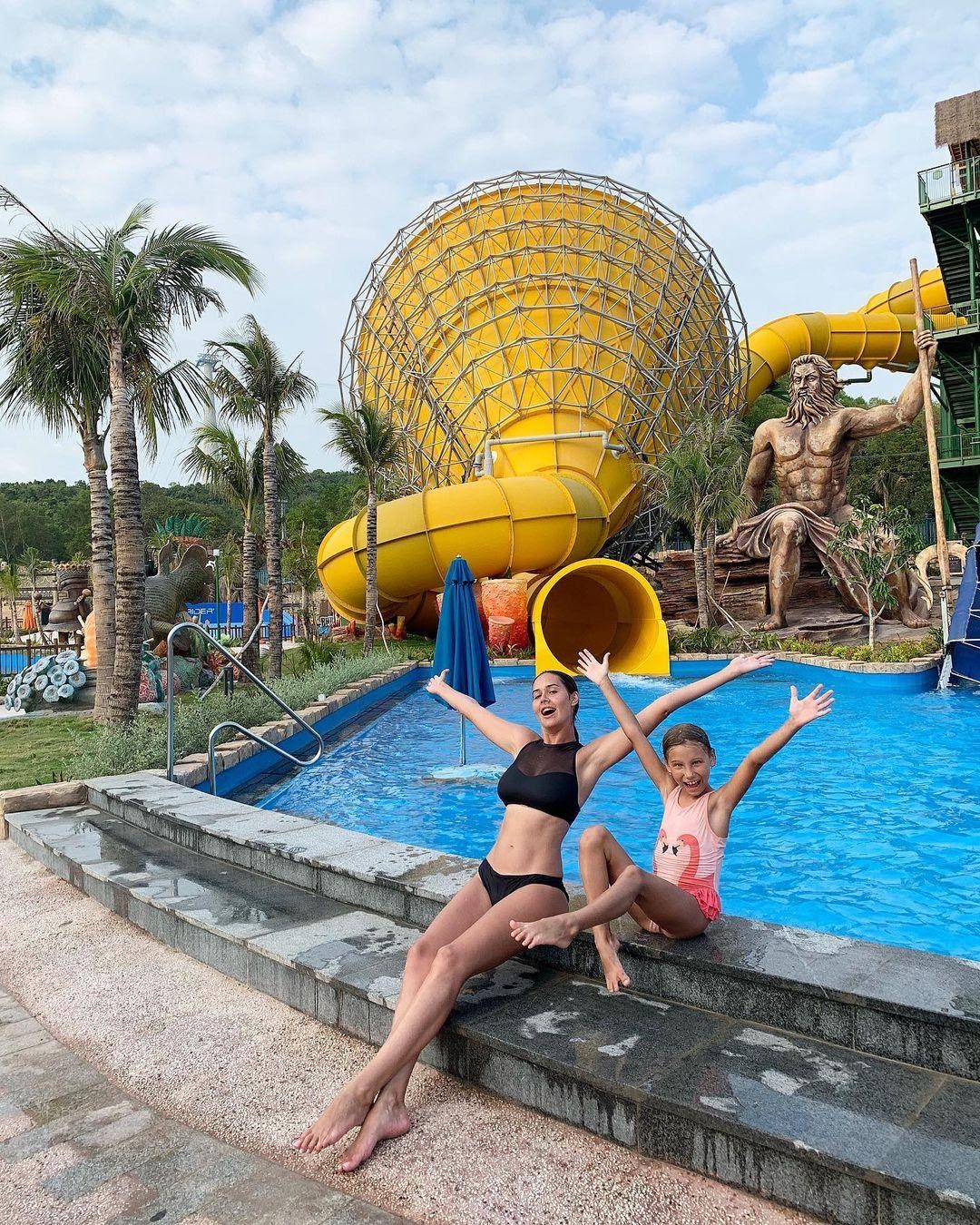 Photo: @leno4ik
Or you can try your courage on the giant funnel tilted 45 degrees "tornado wind" and experience the journey "riding dragon over the waterfall" to conquer the ocean.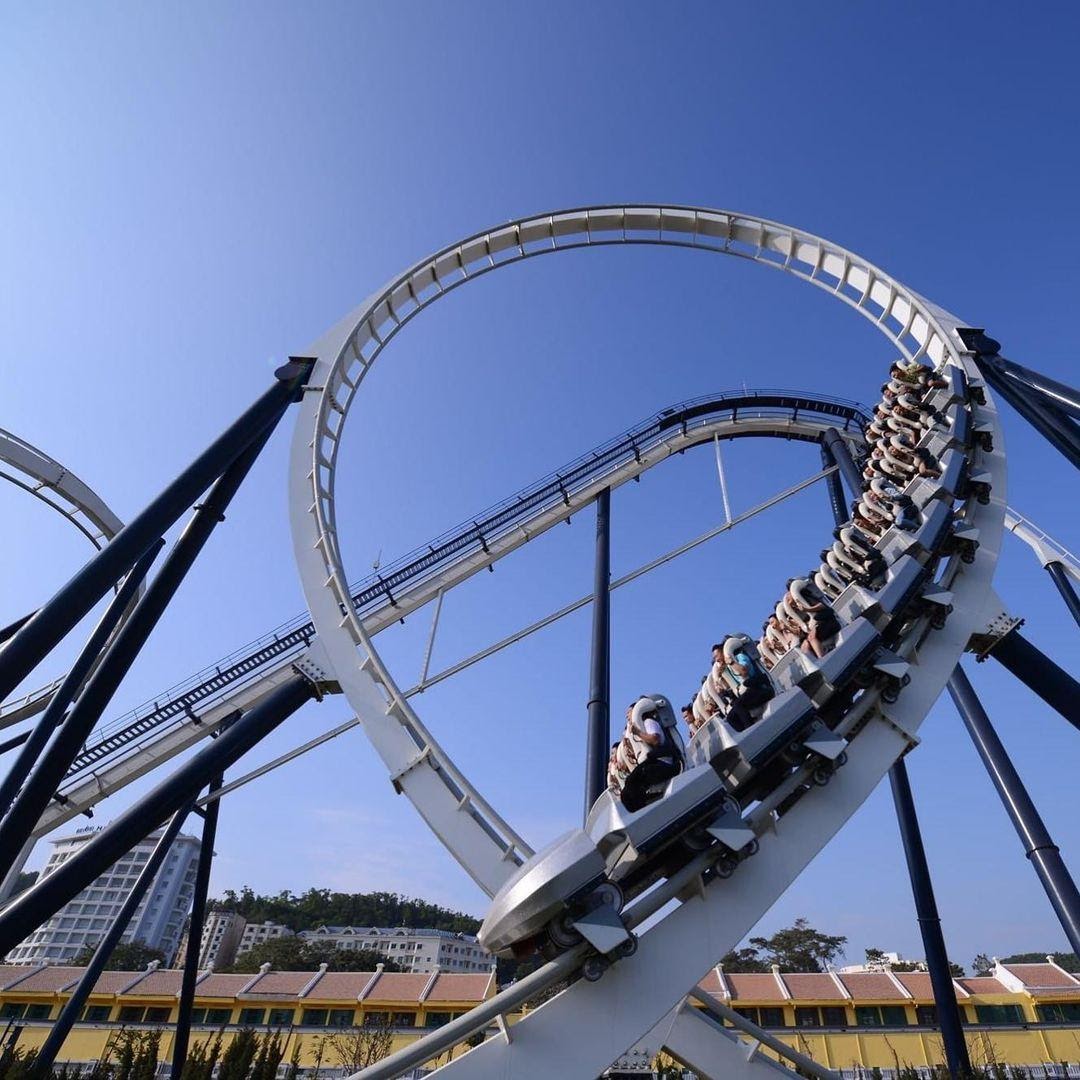 Photo: @dulichhalong
The highlight of the water park is the adventure games, for those who are passionate about challenges, for interesting experiences you can try the feeling of free fall from a height of more than 20m from the super spiral slides. speed, throw yourself around 360 degrees in the game "tropical storm".
Sun World Ha Long Beach :
Located in the Bai Chay coastal entertainment complex of Sun World Ha Long Park, an artificial beach with a length of 900m, is open to all residents and visitors free of charge. Here, you will be immersed in the beautiful blue water with white sand and relax watching Ha Long Bay with tropical trees.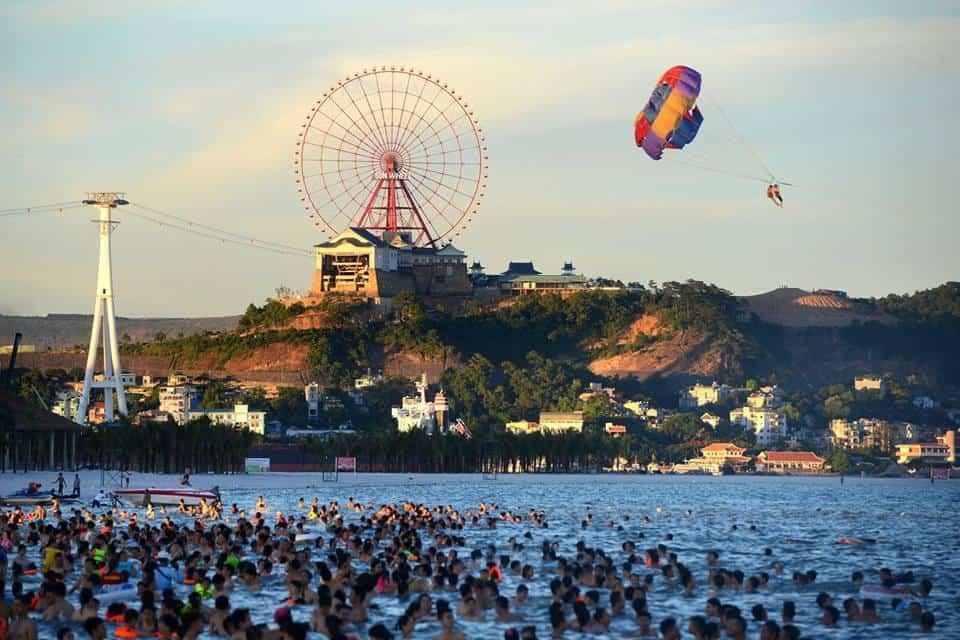 Photo: @dulichhalong
In addition, there are many modern and thrilling entertainment services for visitors at the beach such as windsurfing, kayaking, jet skiing, speedboat parachuting, etc.
Food at Sun World Ha Long Park
In the park, there are many areas selling fast food and soft drinks. You can refer to a number of restaurants such as: Taiyo restaurant, sushi bar, at the cable car area and the mysterious hill area...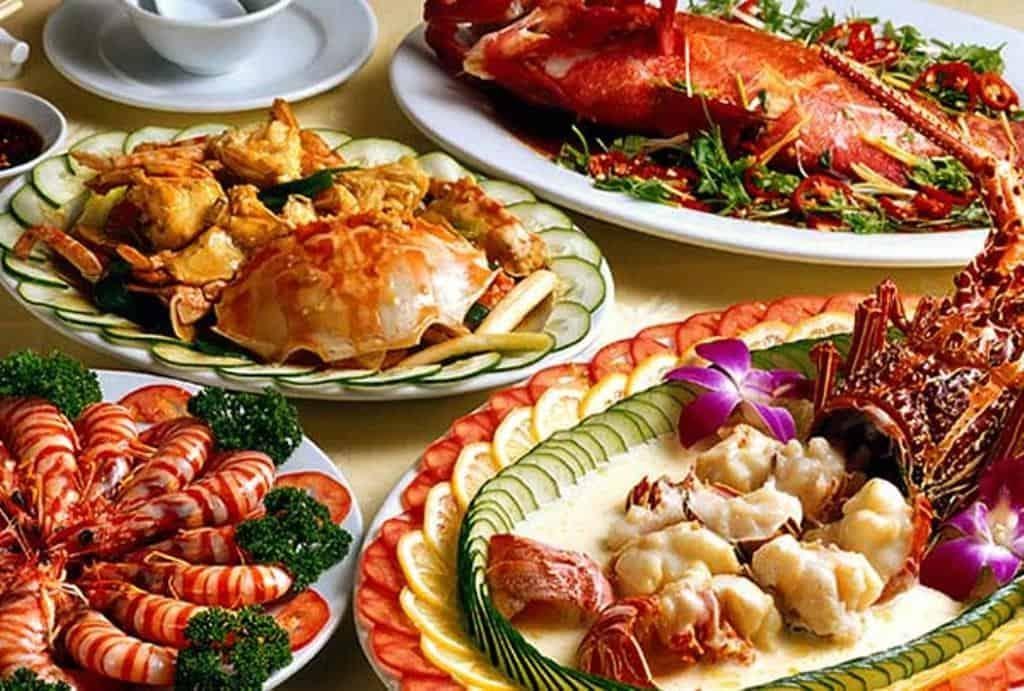 Photo: @dulichhalong
In addition, coming here you should not miss the delicious fresh seafood dishes: steamed crab, blood cockles, grilled squid, grilled pork belly with onion, surely the dishes here will make you nostalgic forever.
In particular, coming to Sun World Ha Long Park, you will not be overwhelmed by the extremely rich shopping space and services with many diverse, unique and impressive gifts and souvenirs. Ha Long beach town.
Meet Our Experts
Request a quote
Please make sure your email is correct.