Explore Sung Sot Cave - The largest cave in Ha Long Bay
Where is Sung Sot Cave located?
Sung Sot Cave is located in the area of ​​Bo Hon island, 15km southeast of Tuan Chau port. Located at an altitude of 25m above sea level, this is the largest cave on Ha Long Bay with an area of ​​up to 10,000m².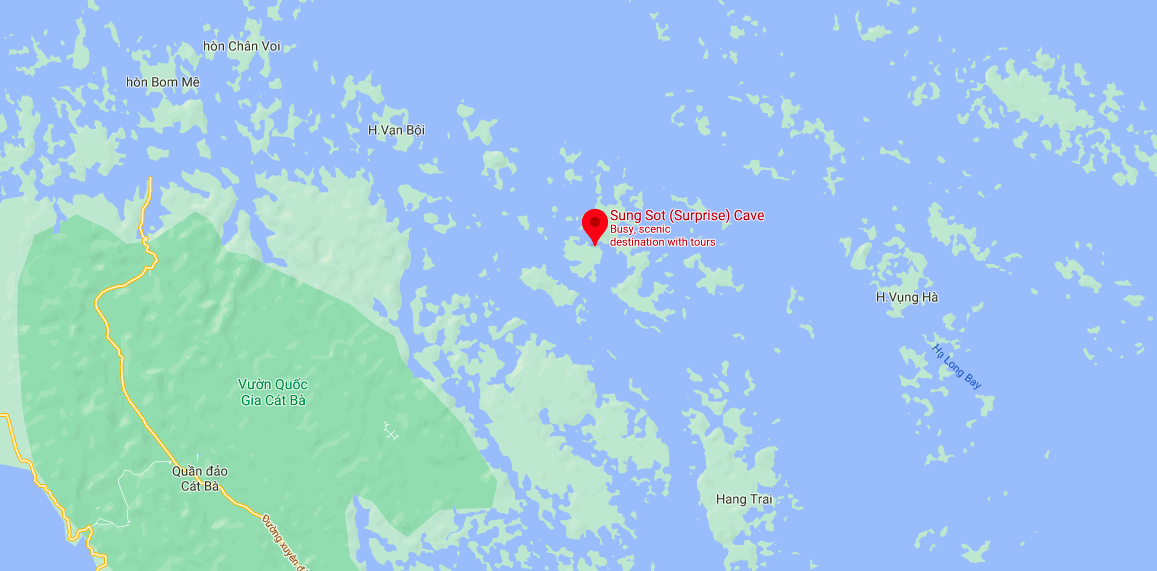 Location of Sung Sot cave on the map ( Google maps)
Surprise Cave was first found in 1901 by the French and named Grotte des Surprises. True to the name "Sung Sot", the mysterious beauty and grandeur inside the cave are created by thousands of years old stalactites, making Sung Sot cave a top destination for all visitors.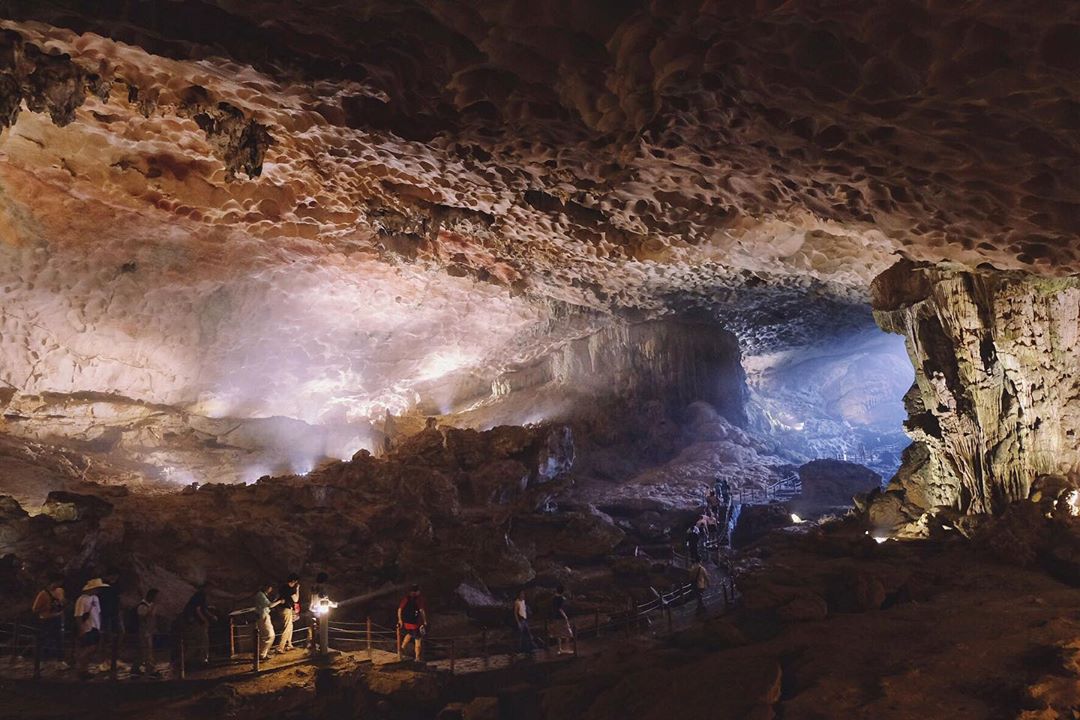 Photo: @arvinsadaran - inside Sung Sot cave
Sung Sot Cave belongs to line 2 of day boats visiting Ha Long Bay. You can easily buy tickets for this route and combine visiting many other places on the bay.
When is the best time to visit Sung Sot cave?
In fact, you can visit Sung Sot cave at any time of the year, but the most beautiful time is from May From October to December when the weather is dry, the humidity is low (60 - 70%) making the air in the cave not humid.
What's inside Sung Sot cave?
The way to Sung Sot cave is more than 50 winding stone steps, lined with cool green trees. In front of the cave entrance is a narrow space where visitors can zoom down to the marina and the turquoise bay in the distance. Inside Sung Sot cave is like a completely different world. You will feel the cool air and be overwhelmed by the majestic space of countless shimmering stalactites of all shapes in the dim neon light.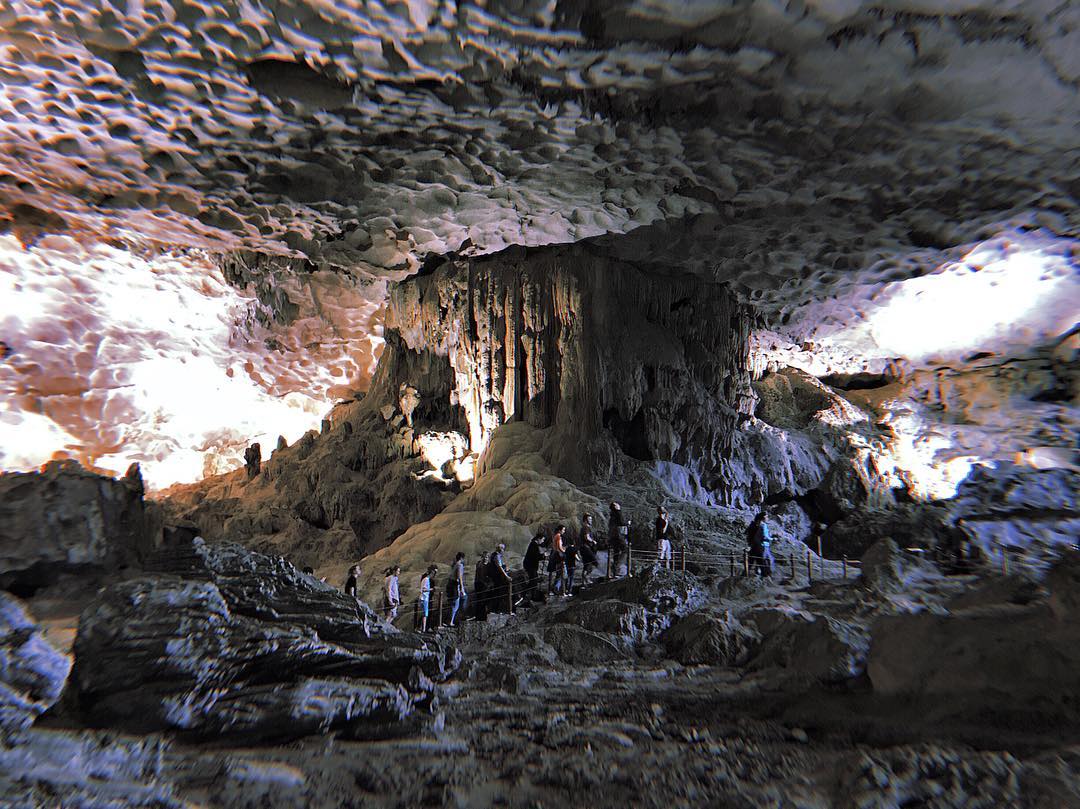 Photo: @micramirez01- A vast and mysterious world inside the cave
The cave area is divided into 2 spacious compartments connected by a narrow path. The top of the cave is up to 30m high, the bottom has a small lake as beautiful as a charming picture of water. The second compartment of the cave is extremely impressive with the cave opening leading a stream of natural light. From below the fanciful space is like ascending to heaven's gate.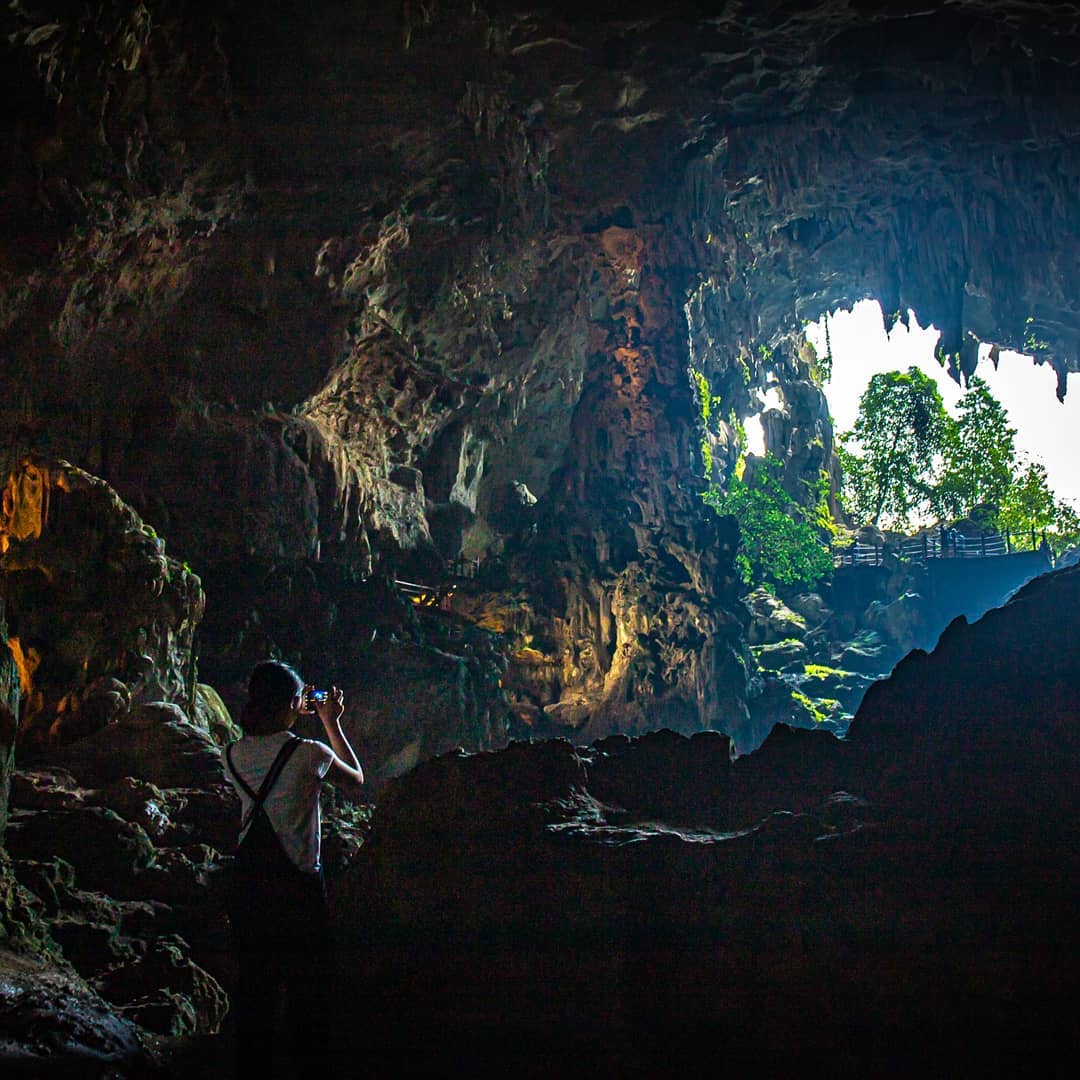 Photo : @kneenguyen -The large storefront brings light in inside
If you pay close attention, the cave's architecture looks like a royal garden with many features such as trees, animals, birds flying and dancing. and even indentations like horse footprints are associated with a legend of the Vietnamese people.
Legend of Sung Sot Cave
Inside Sung Sot Cave you will encounter image of a humanoid stone block holding a sword like Saint Giong - a character in a famous Vietnamese legend. Legend has it that Saint Giong, after defeating the enemy  An, left a sword and a horse here to help people eliminate demons and then fly back to heaven.
Meet Our Experts
Request a quote
Please make sure your email is correct.