Watch the sunset on Ha Long Bay in the last days of the year
Sunset at sea is always a topic that many writers exploit together with photographers who always hunt for beautiful moments. Ha Long Bay was voted as one of the most beautiful sunset spots in Asia. Let's travel on Ha Long Bay at the end of the year to experience the most wonderful and exciting moments in your journey!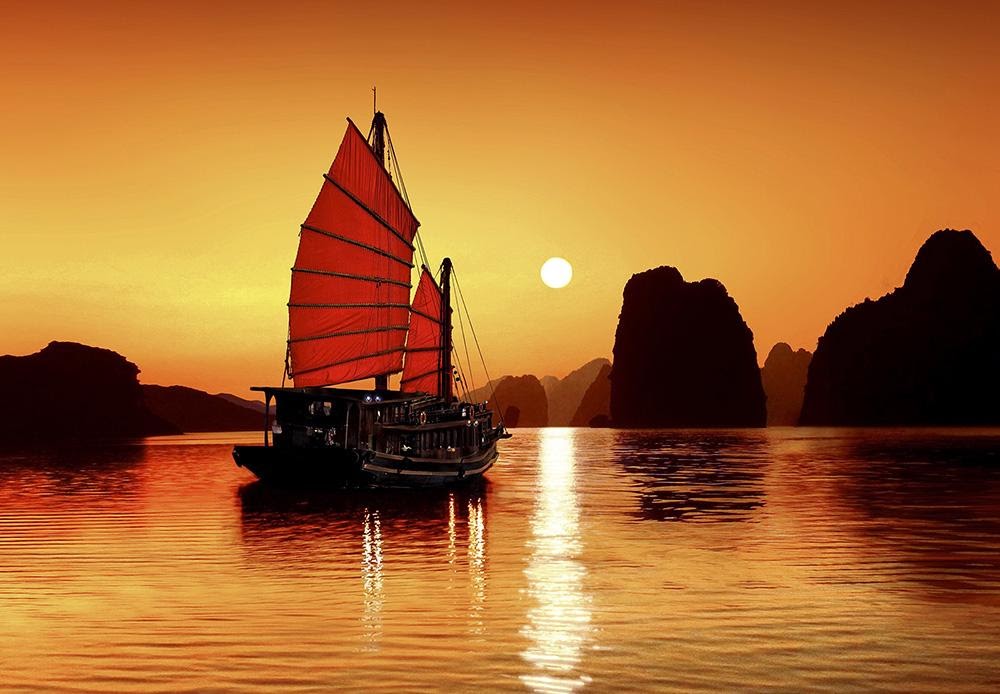 Photo: @Anbinh
According to the poll results published based on the survey of According to CNN travel experts, Ha Long Bay is one of the places that tourists can visit with yachts from popular to luxury class, to enjoy the seascape, the interference of the land. day and night, a place to watch the sunset as beautiful as any other place in the world.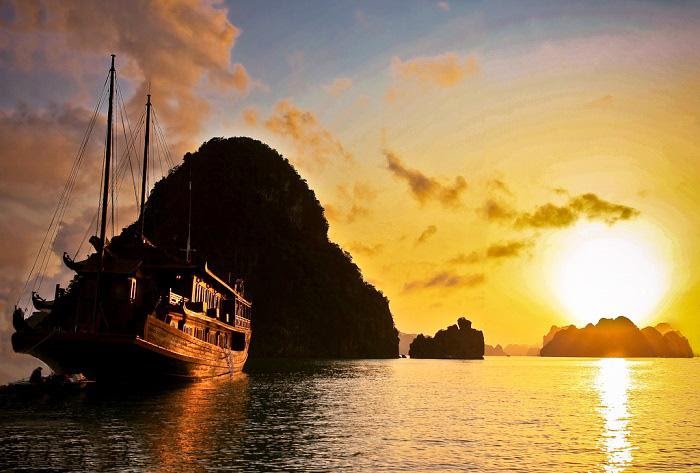 Photo: @ dulichhalong
When the sun goes down, it's the time when the yachts have found an anchor for their overnight cruise on the bay, tourists go up to the sundeck to enjoy the view, take pictures, t Enjoy the most relaxing and romantic moments with your loved ones.
In a quiet space, the breath of the sea wafts with a fragrant aroma mixed with the colored lights from the yachts reflecting on the water, creating an extremely fanciful picture. No pen can describe its beauty. In that moment, all the bustling, noisy, bustling sounds in life seem to be put aside, making room for dreamy souls to enjoy the quiet and rare peace. yes.
You can watch the sunset on the bay right at the balcony of hotels and resorts because it is quite high here and has a view of the sea, covering the entire bay. You can refer to some hotels below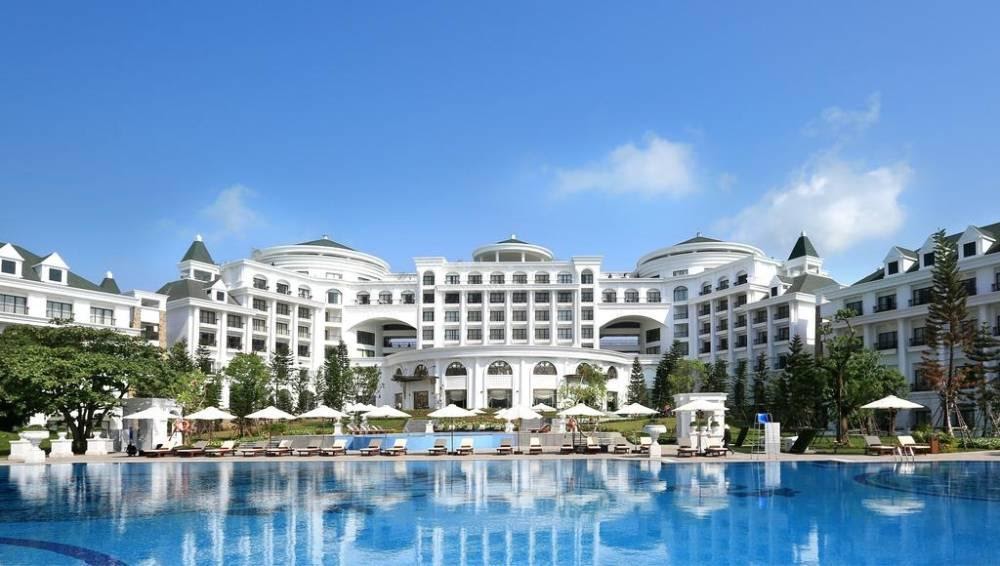 Photo: @dulichhalong
Vinpearl Resort & Spa Ha Long
Wyndham Legend Ha Long
Novotel Ha Long Bay
Royal Ha Long Hotel
Besides, Halong cruise is always the first choice to watch the most ideal sunset of many people. Take a look at some of the most popular yachts below: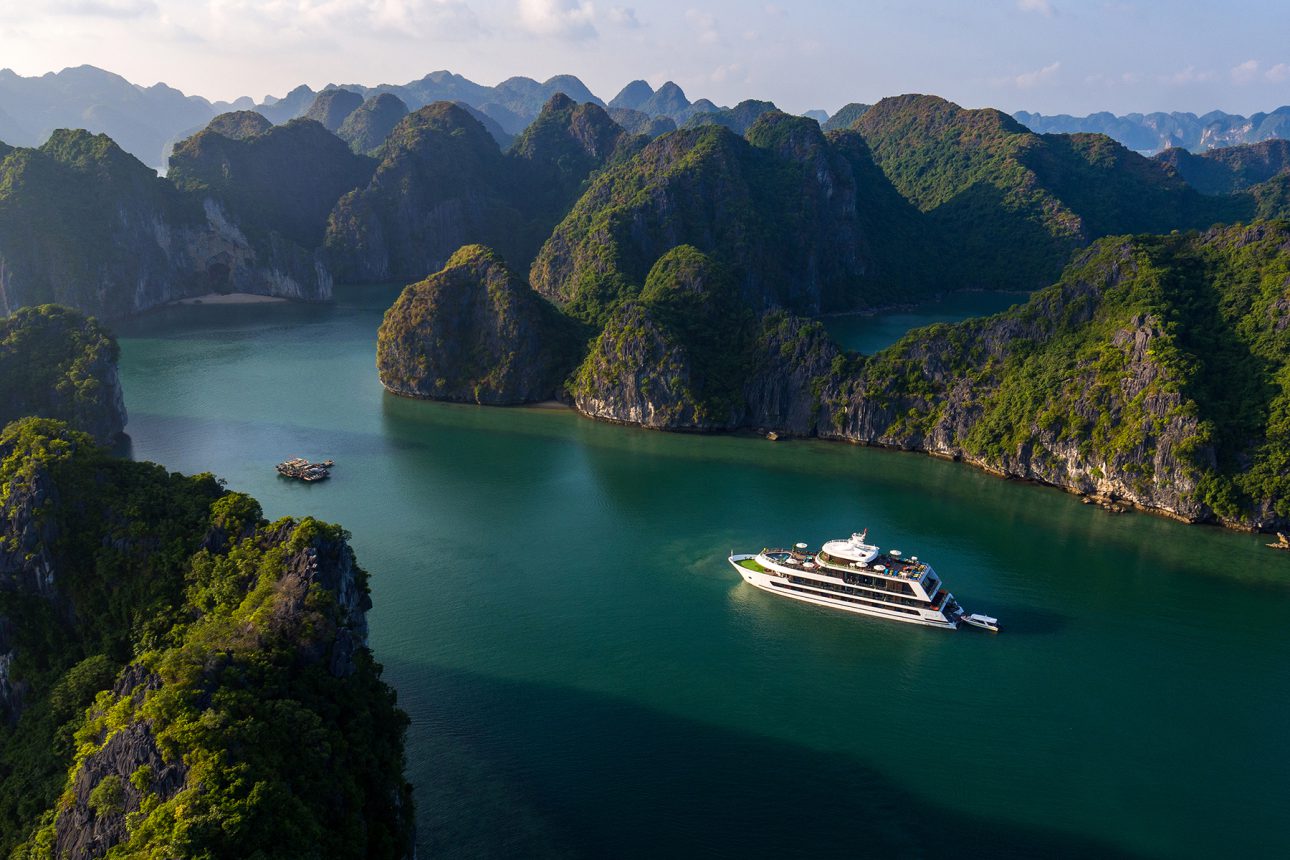 Stellar Cruise of the seas
5 Star Stellar of the seas
5 Star Heritage Cruises
5 Star Lacasta Cruise/ Lacasta Regal Cruises
5 Star Rosy Cruise
5 Star Orchid premium Cruises
5 Star Athena Cruise Royal Cruise
In particular, the above yachts are 5-star luxury yachts that have designed a 4-season swimming pool, so you can enjoy bathing in the winter. Not only that, you can also experience the unique and interesting activities brought by the yacht such as: kayaking, participating in cooking classes, night squid fishing, swimming... will definitely be the last moments of the year. The best thing about you, your family and friends.
What are you waiting for, do not choose an ideal trip for yourself, leave behind the busy worries of life to return to your home. nature, with its own happiness.
Meet Our Experts
Request a quote
Please make sure your email is correct.