5 useful tips for a perfect Ha Long trip
Over a year of living with the epidemic, which has disrupted many travel itineraries of tourists in general and Ha Long tourism in particular. Currently, when the epidemic has shown good signs, domestic tourism gradually recovery, including Ha Long tourism. So to safely travel to Ha Long during the epidemic season, let's refer to the 5 tips below!
Choose the best time to come to Ha Long
Ha Long is famous for its beautiful natural scenery, fresh and airy climate, so you can come here at any season of the year. However, if you want to be served in the best way, you should avoid weekends and holidays.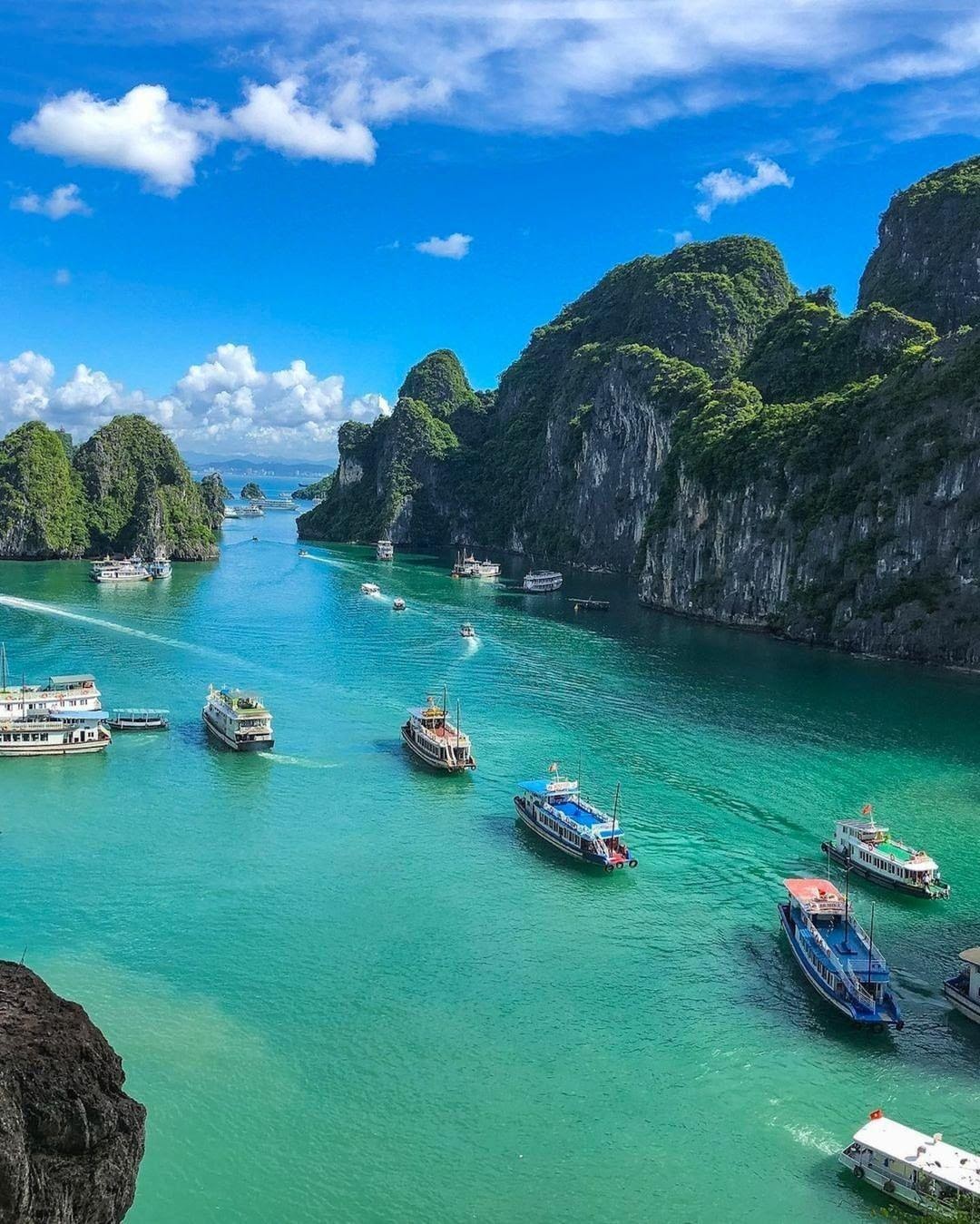 Photo: @dulichhalong
Ha Long in June, July is a time when storms often make landfall, when traveling will be unsafe. You should go from March to May because this time is not too hot and it has not rained much. Or if you go later, you can go from August to October because the weather is quite pleasant, sometimes chilly, with a relaxed, energetic spirit will help you have a happy trip. safe and meaningful.
Luggage preparation
For every trip, luggage is a very important step. When traveling in Ha Long too, exploring the sea and islands, or sitting on a cruise floating on the bay, or swimming in the sea, you always need sunscreen, sun hats, sunglasses to protect your skin. and his eyes.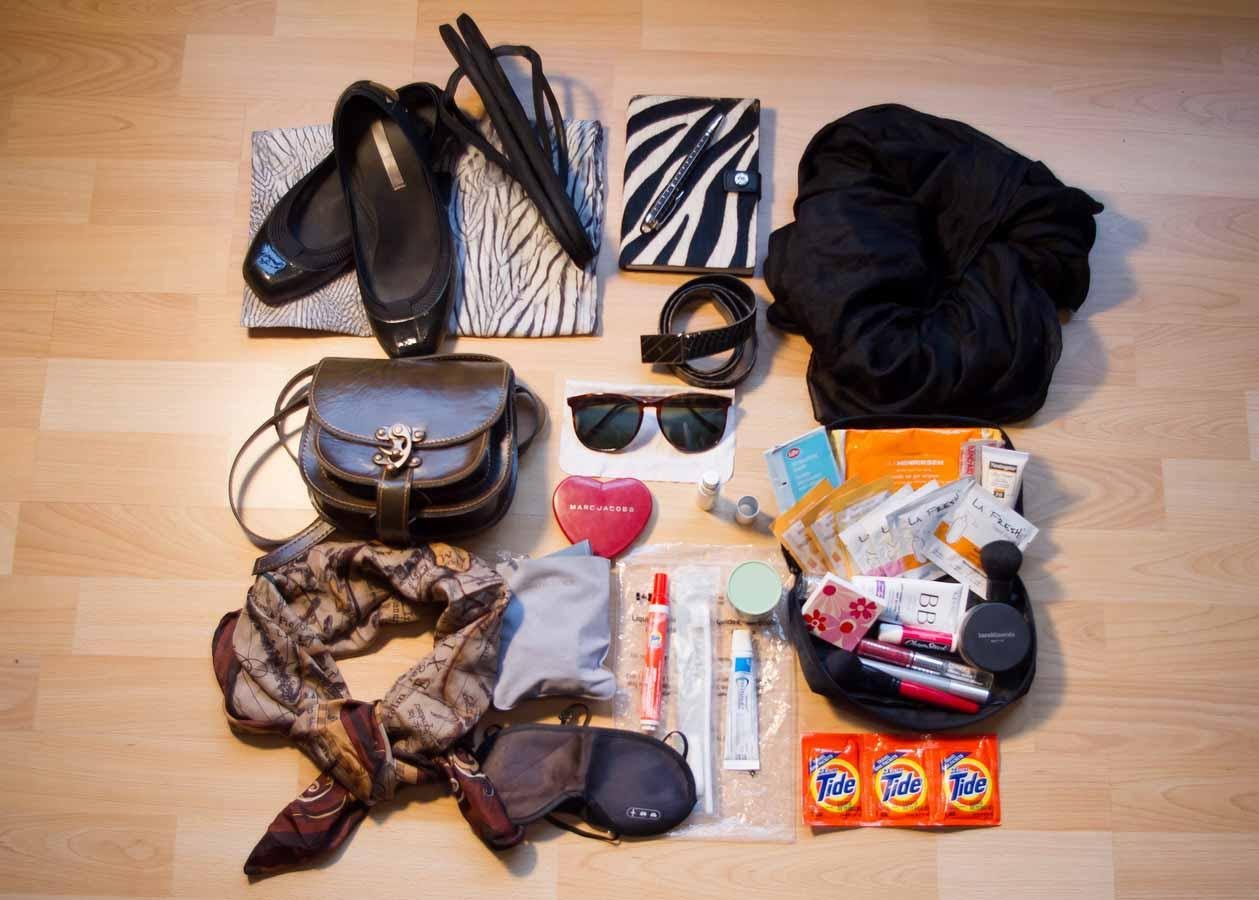 Image: @dulichhalong
Because you travel a lot and visit a lot of caves, you need to equip yourself with sandals, soft shoes, low soles to avoid slipping and not hurt your feet.
You should do it yourself. Bring your own personal belongings such as: toothbrush, toothpaste, washcloth, towel to ensure hygiene quality even though the hotel and motel are equipped.
Standard. have ready swimwear, swimming goggles for swimming or participating in sea and outdoor activities…
Bring a spare battery charger or camera so you can check in, record great photos beautiful here.
Means of transportation to Ha Long
There are many means of transport for you to move to Ha Long, you can go by your own car, motorbike, bus.
You can take a bus from Hanoi at My Dinh and Luong Yen bus stations with ticket prices ranging from 100-200k / 1 ticket. It takes about 3 hours to reach Ha Long.
Early in the morning is the time when you go to explore around the city, go to the beach, the markets selling souvenirs… so you can start taxi or motorbike taxi, or simply walk.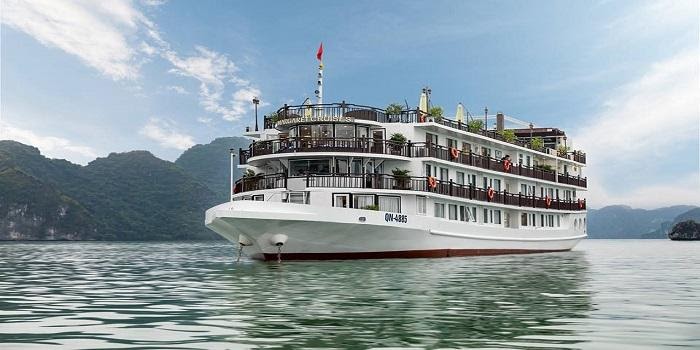 Photo: @dulichhalong
If you want to visit the bay, you should hire a boat to go in the afternoon to be able to watch the very romantic sunset. You can contact the train operator in advance for the best service and do not have to wait long, the fare ranges from 100-150k/1 person for a combined train.
What to eat when coming to Ha Long?
Ha Long is famous for its dishes made from fresh seafood, which are caught by fishermen directly at sea and brought back to serve tourists. You can eat at restaurants, hotels or roadside and sidewalk eateries to discover the cuisine here.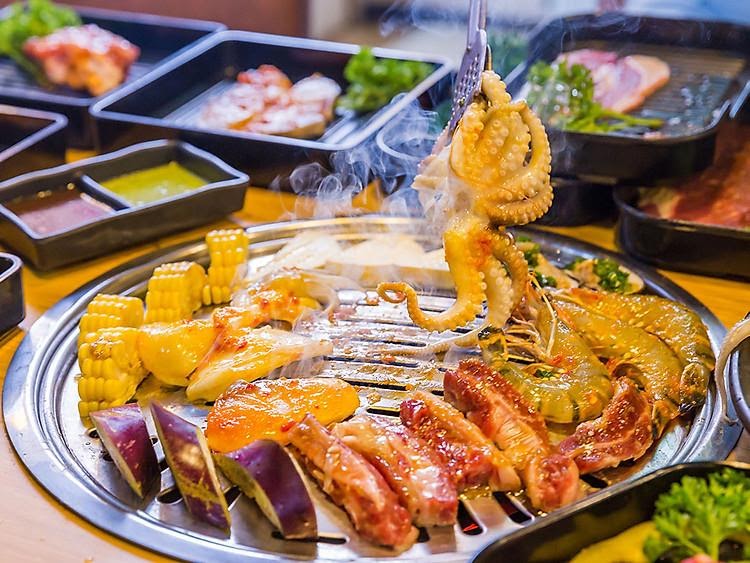 Photo: @dulichhalong
Delicious dishes made from seafood such as shrimp, crab, crab, squid cake, sa worm, spring rolls, spring rolls hi…
Some restaurants you can visit when traveling to Ha Long are: Vuon Dao about 1km from the beach, Hai Ninh restaurant, Son Ca restaurant, Golden crab restaurant…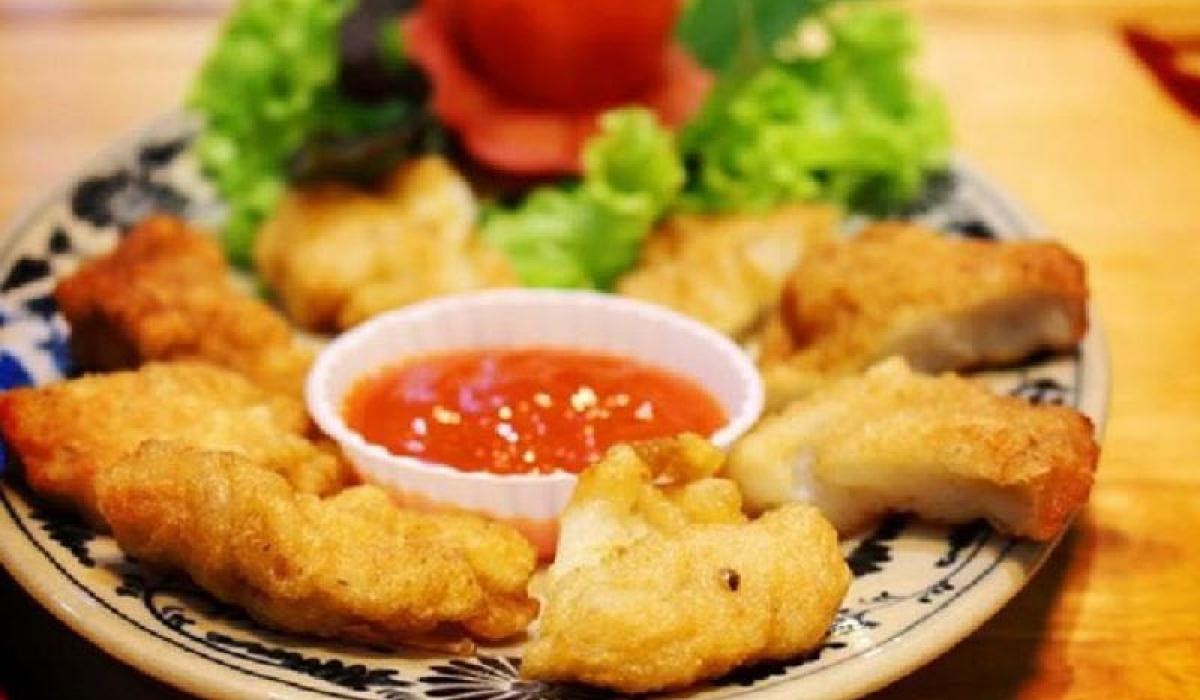 Photo: @dulichhalong
Also, to Here you should not miss the delicious seafood dishes: steamed crab, blood cockle, grilled squid, grilled pork belly with onion fat, the dishes here will surely make you note. n forever.
What to do when coming to Ha Long?
In addition to visiting the bay, swimming, discovering local cuisine. Then you should find yourself a suitable entertainment place. You can go to Tuan Chau Island, which serves very attractive entertainment games. Or go to Sun World Ha Long Park entertainment area located right on Bai Chay beach. Here, you will be immersed in the clear blue water with many interesting and entertaining games at the tornado bay water park, the huge roller coaster…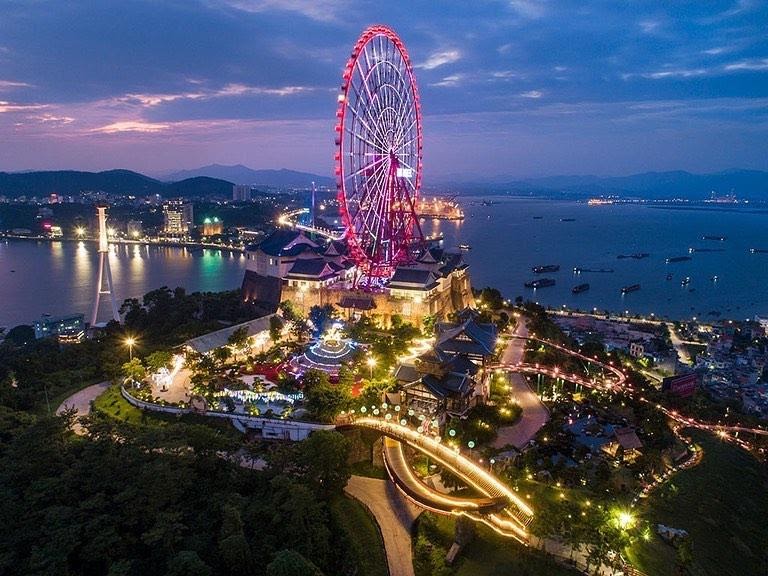 Photo: @dulichhalong
With a scale of up to 214 hectares, the 2km-long sea-crossing cable car will take you to the Ba Deo entertainment complex. Destinations not to be missed at the top of Ba Deo such as Japanese garden, Mystic Castle indoor game area, especially Sun Wheel - one of the highest wheels in the world. Especially when boarding the cable car, you will have the opportunity to see the whole view of Ha Long Bay from above.
You can also check in and challenge yourself at Dragon Park and ride the female cable car. royal…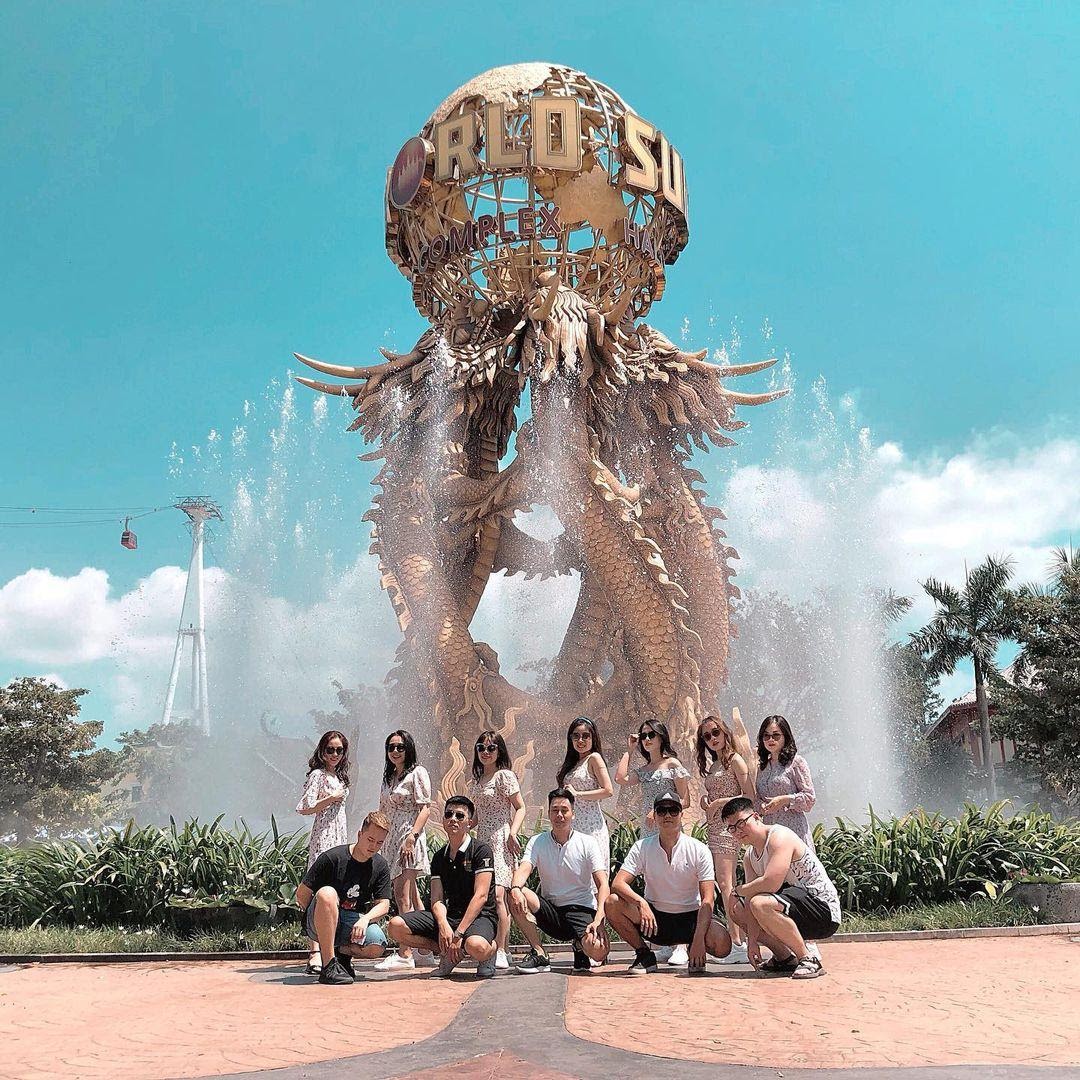 Image: @andrew.nhn97
Also, if you want to go for a walk alone, you can rent a cyclo to go around the city to see Ha Long at night. You can also go to a bar, karaoke, or walk on Bai Chay bridge to enjoy the magical shimmering colors of Ha Long.
If you want to buy souvenirs to give to your best friends, family… then you can take a walk at the Ha Long night market, which has a wide variety of items for you to choose from according to your preferences and at affordable prices.
What are you waiting for? Do not schedule a trip to Ha Long to feel the beauty, rich cuisine, and friendliness of the people here. So that when returning, each person will carry an unforgettable impression of this beautiful coastal city.
Meet Our Experts
Request a quote
Please make sure your email is correct.