Thien Cung Cave - Discover the most amazing cave in Ha Long Bay
Geographical Location
Thien Cung Cave is located at an altitude of 25m on Dau Go Island, southwest of Ha Long Bay. This cave was originally a mystical site that dates back millions of years and was discovered only in 1993 by fishermen trying to escape storms and seek shelter.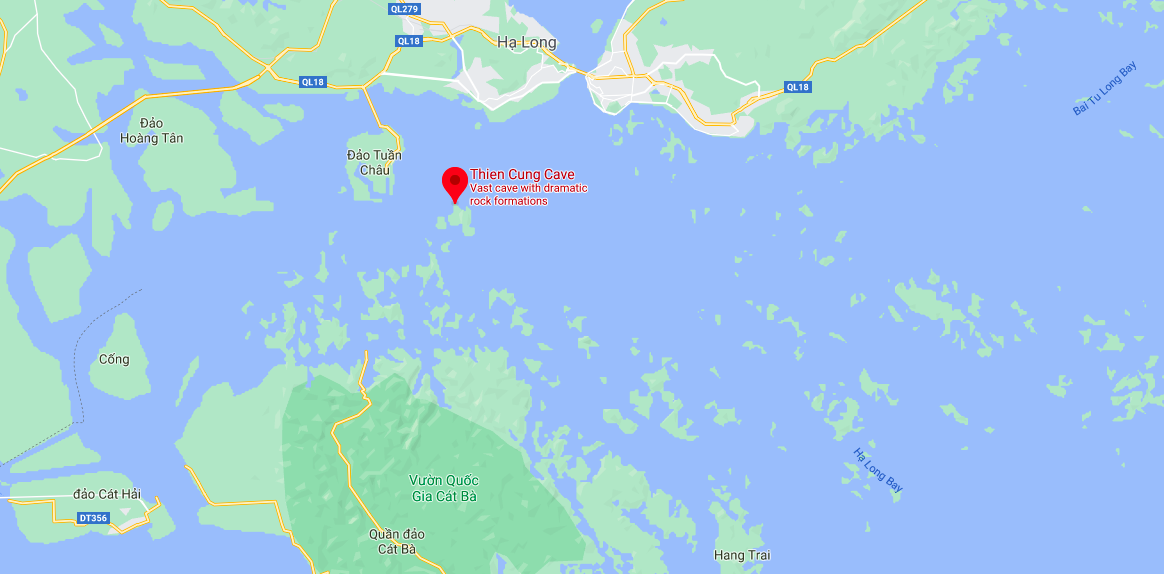 Location of Thien Cung Cave on the map ( Google maps)
The cave is only 4km from the cruise ship port and can be easily accessed by buying a train ticket or The tour includes Thien Cung cave in the schedule. Thien Cung Cave is currently located in route 1 (4 hours).
What does Thien Cung Cave have to attract tourists?
The road leading to Thien Cung cave is relatively steep, through through the cliffs lined with dense trees. Stepping through the narrow entrance of the cave, you seem to step into a fairy tale world  with the massiveness of fancy stalactites as if expressing happy dancing human actions. Even more interesting, the sound of wind blowing against the rocks like drums makes the space more vibrant.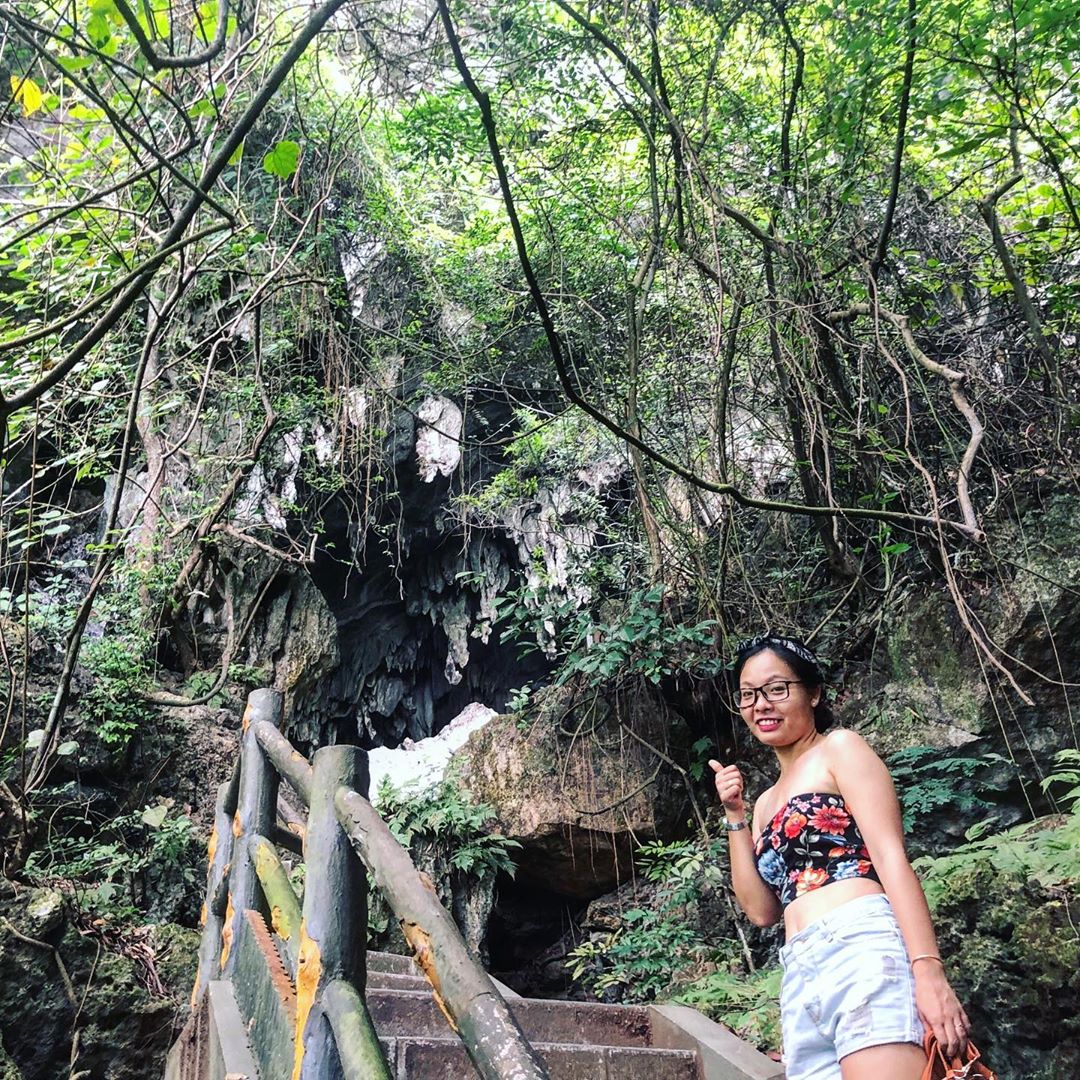 Photo: @kimhue25 - The entrance to Thien Cung cave
The space inside the cave is large with high ceilings. The area at the end of the cave is like a charming painting with shimmering and fanciful light shining on the pond. This place is associated with the legendary story of the Dragon King.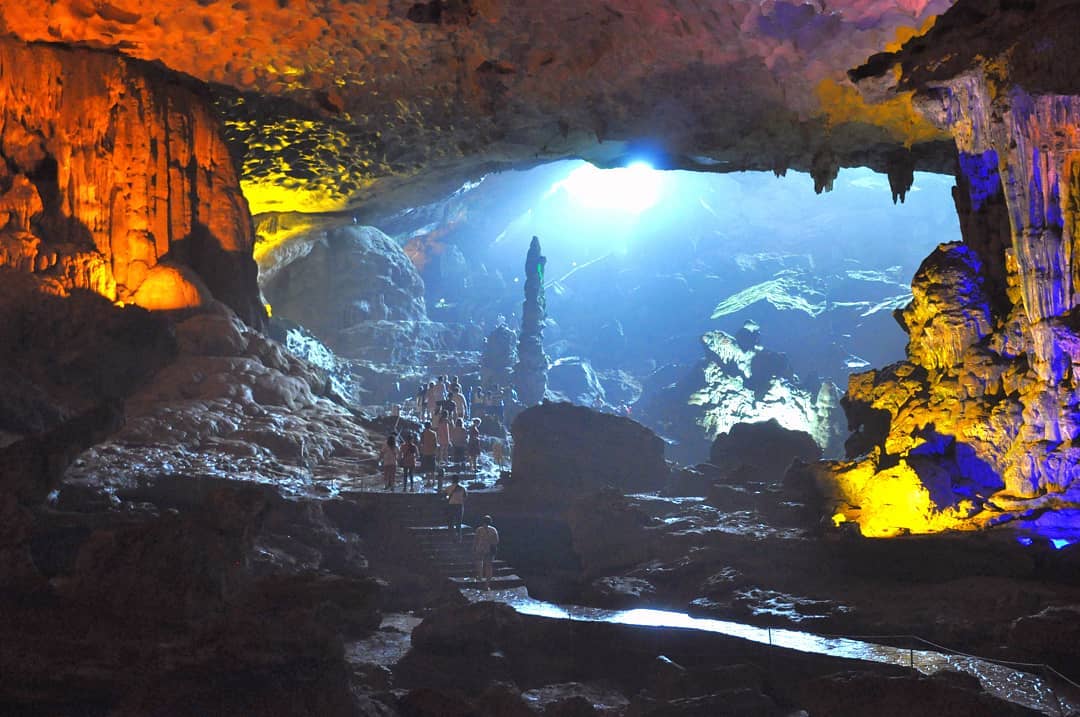 Photo: @lvyinn - Large space big inside Thien Cung cave
As its name suggests, the folk tradition of Thien Cung is the place where the Dragon King held his wedding for 7 days and 7 nights. The dragon was buzzing with excitement, many people including Nam Cao and Bac Dau came to attend and many fun and singing activities took place to celebrate the wedding. The way the image in this fairy tale is like being saved on the giant cliffs. Three ponds at the end of the cave are said to be where the Dragon King's wife bathed her 100 children.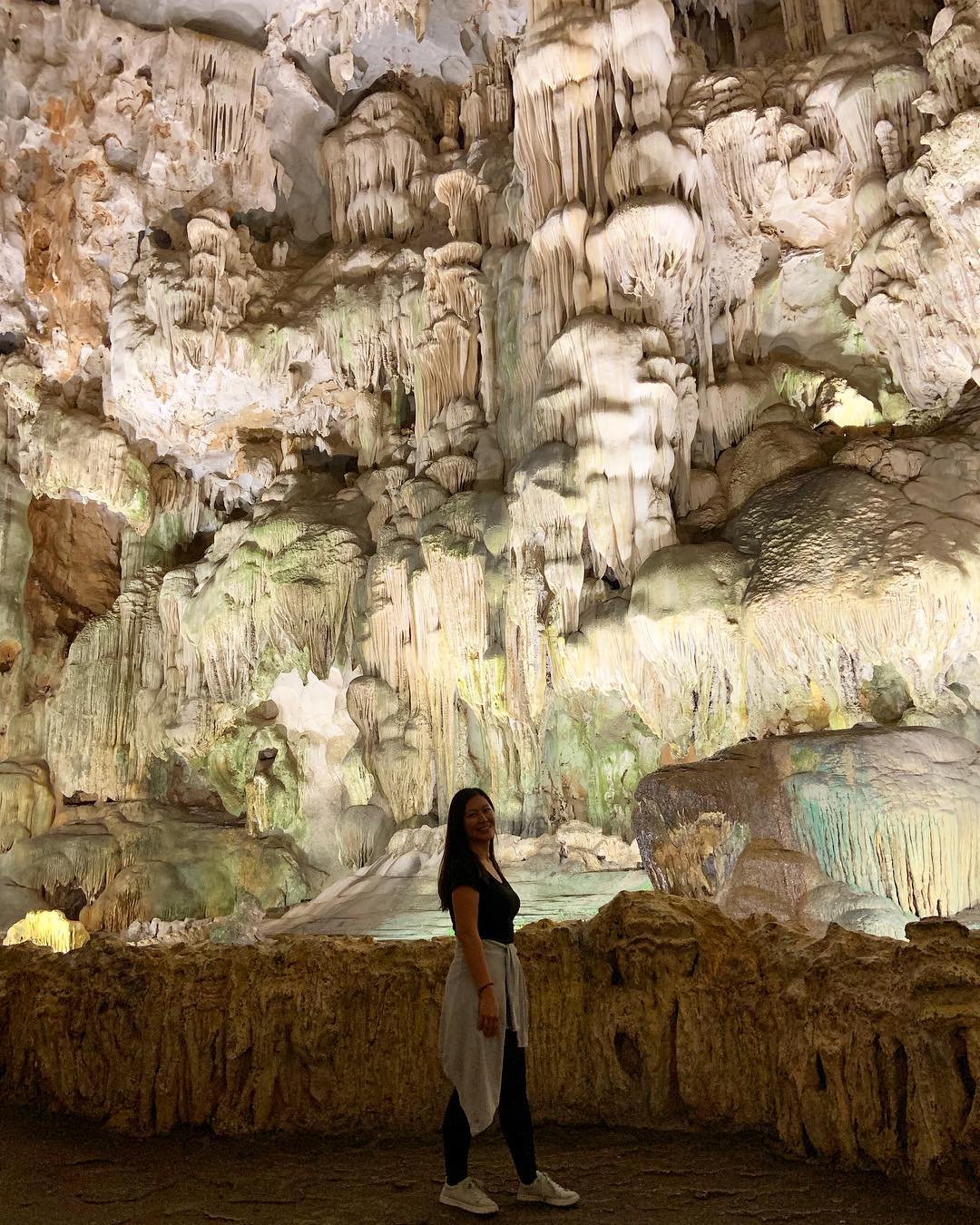 Photo: @posphinewong - Thien Cung Cave is a favorite place for photography enthusiasts
Meet Our Experts
Request a quote
Please make sure your email is correct.