Interesting experiences should not be missed in Cat Ba Island
Cat Ba is the number 1 beach and island tourist destination in the North of Vietnam, suitable for those who love natural beauty, swimming, relaxing and exploring. With beautiful unspoiled natural wonders, fresh seafood, friendly and hospitable people, and extremely interesting experiences have created an attraction that attracts a large number of tourists to visit this place. Let's discover one-of-a-kind experiences on this beautiful island!
Kayaking on Lan Ha Bay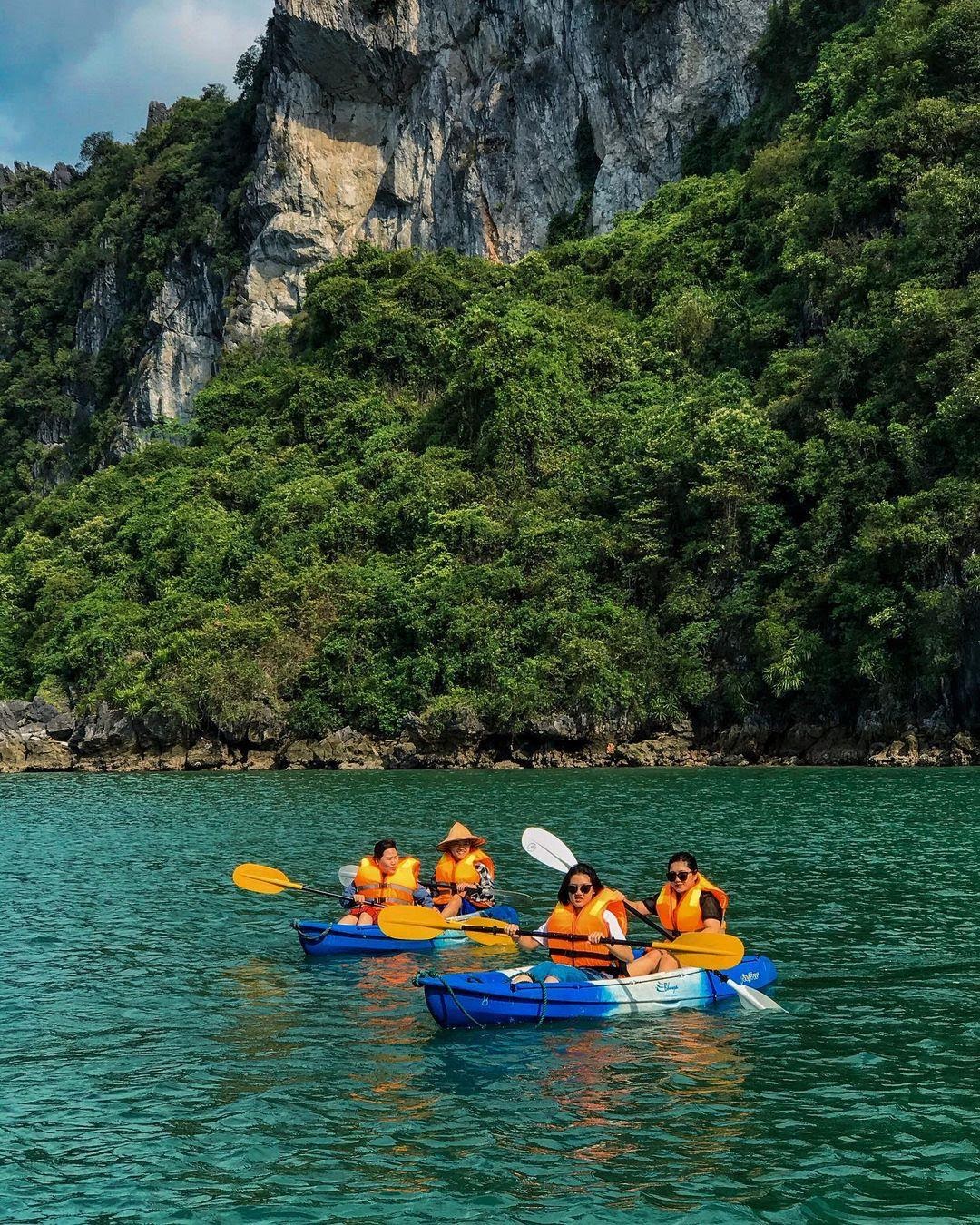 Photo: @trongsky
Cat Ba tourism has many ways to explore the beauty of the pearl island, but perhaps kayaking is the most popular activity here. Try to imagine sitting on a small boat, steering to wherever you want, threading through caves, watching steep cliffs and feeling a green space is always the most attractive thing for tourists.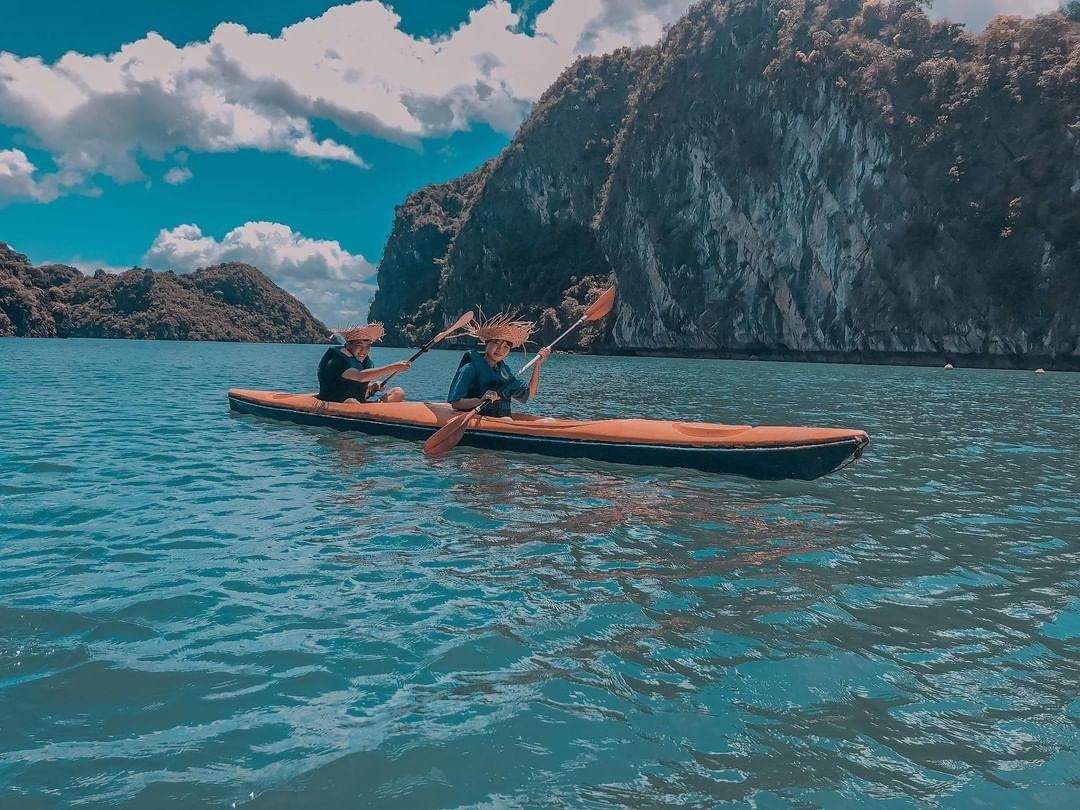 Photo: @trunghieucombo
At Cat Island She has many places to rent kayaks such as Cat Co, Tung Thu, but the most crowded is still Lan Ha Bay. You can choose from 2 options: kayaking in Monkey Island, or kayaking in Ba Trai Dao area.
If you want the most complete package, you can buy a package combo. 1 day includes activities such as discovering Lan Ha Bay, diving to see coral reefs, lunch on board and boating in the most beautiful areas such as Ba Trai Dao, Long Chau, dark cave…
Trekking through Cat Ba National Park
Visiting Cat Ba National Park with the highlight of trekking tour to challenge your own limits is the most attractive to tourists. So this is an experience activity that should not be missed when coming to Cat Ba.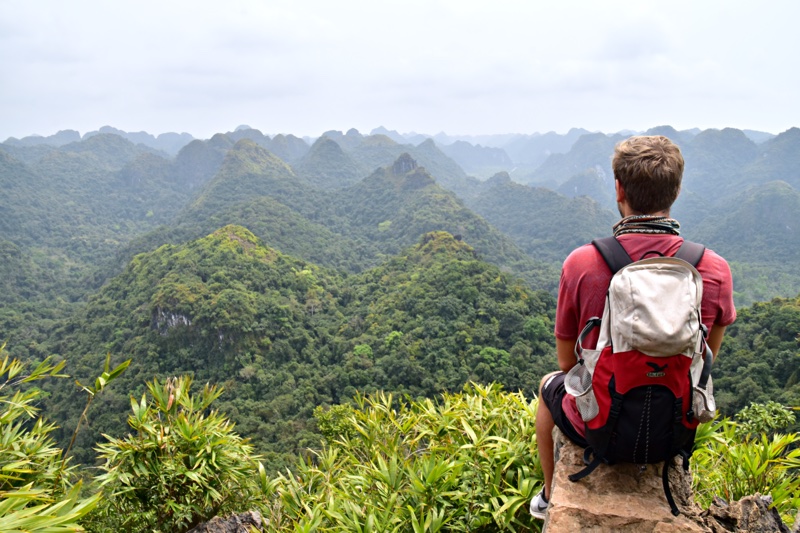 To buy tickets, you should go to the national park gate and then choose your favorite trekking route. Besides Kim Giao route - Ngu Lam peak, Ao Ech - Viet Hai route is also an interesting route.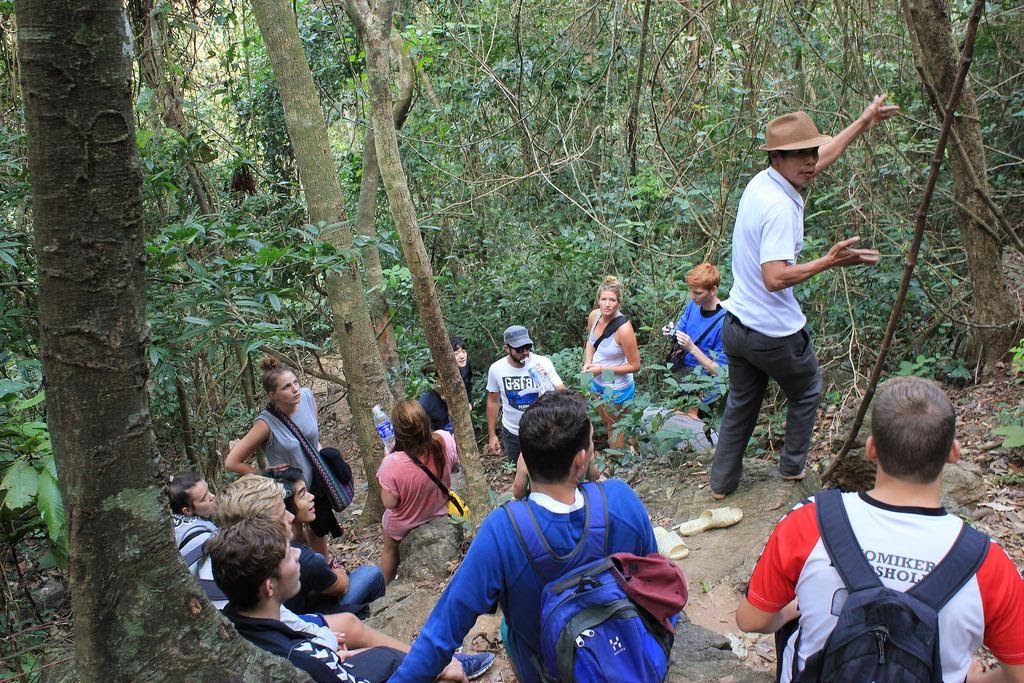 Image: @ dulichcatba
Going deep inside, the national park appears with a mysterious space with many intertwined ecosystems: green ecosystems on limestone mountains, alpine wetlands and mangroves with diverse cave systems, inhabited by bats.
There will be many challenges here. for tourists to challenge themselves and requires you to have good physical strength to conquer difficulties.
Climbing in Cat Ba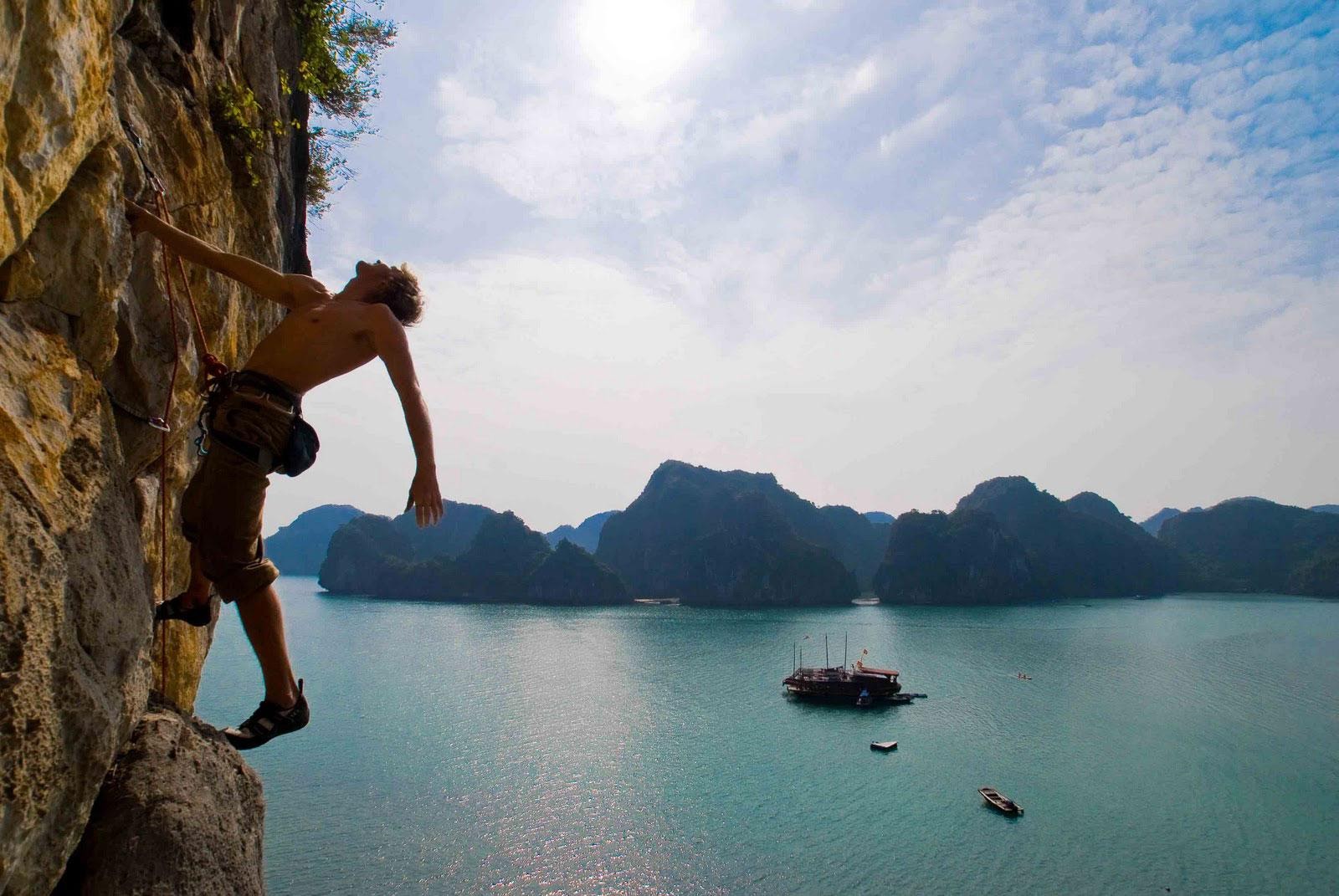 Photo: @dulichcatba
Considered as an attractive but relatively adventurous type of tourism, it is not suitable for the majority of tourists in Cat Ba Island. There are dozens of climbing spots on the island such as: Dau Be, Ba Trai Dao, cliffs at Ben Beo, Ca cave... This type of attraction mainly attracts international tourists because they often have adventure-type tours. and chose Cat Ba as a destination in Vietnam.
Overnight on cruise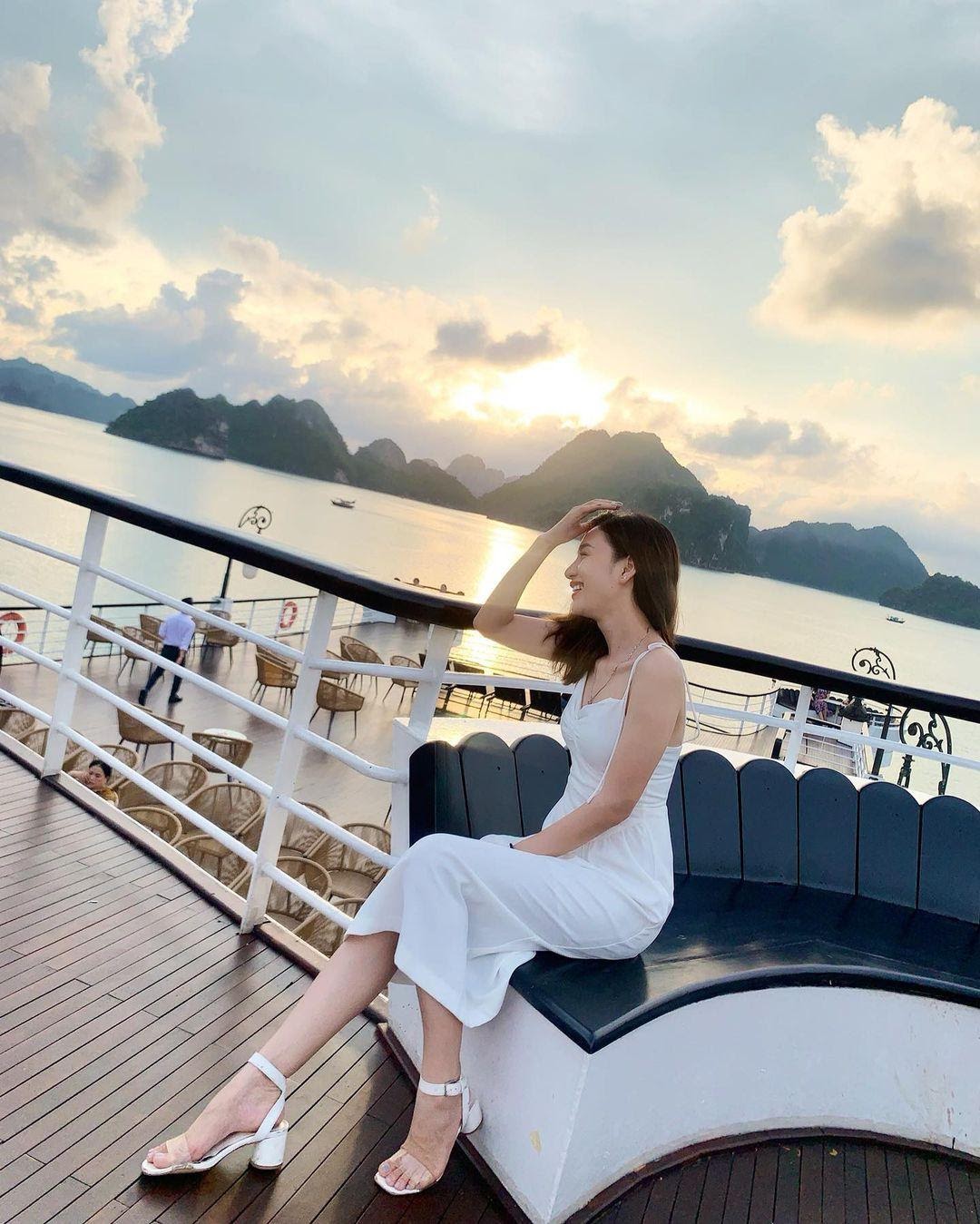 Photo: @keokongkon
Have you ever experienced and enjoyed the magical feeling when watching the sunset on the deck of the ship amidst the vast waves or welcoming the romantic sunrise, on the vast blue sea? The cruises on the bay are like a miniature hotel, with private rooms with clean blankets, air conditioning, and private bathrooms.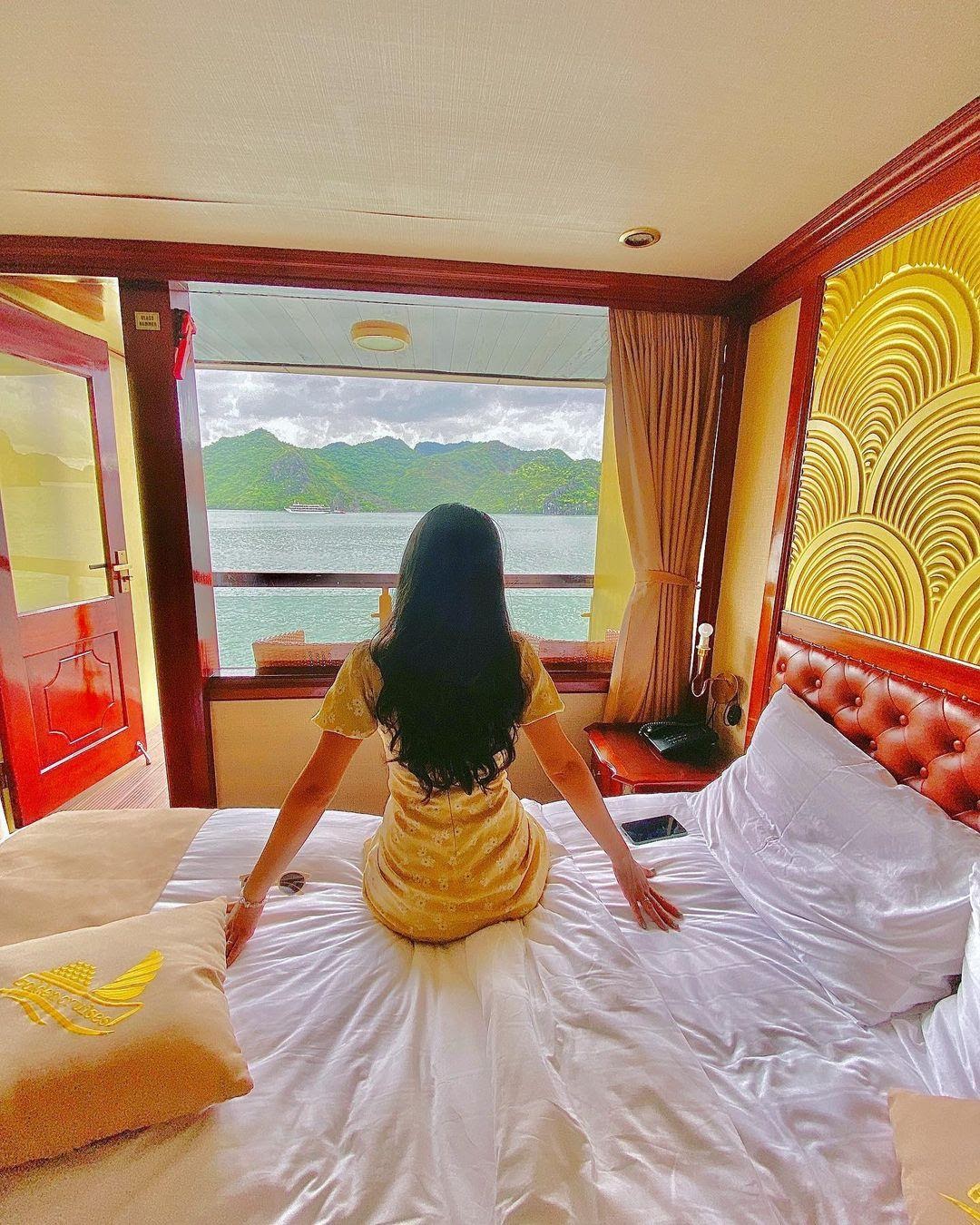 Photo: @linlunglinh
It's great that you can relax in your own room and just open the window and you will see the Mountains, majestic water, watching the stars on the deck, watching the quiet sea, shimmering at night.
Each cruise ship will have its own sightseeing schedule, mainly coming to the cruise ship. Famous landmarks on Cat Ba island such as: Cat Co beach 1, 2, 3, Monkey island, Sang - Dark cave, Quan Y cave, Da Chong island, Ba Trai Dao island
Not only Therefore, the cruises also bring visitors to explore the life of fishermen in fishing villages, learn about local culture and experience activities here such as fishing, squid fishing, cooking on rafts...
Experience seeing my face Leaving diving and spending the night on the bay between immense waves and thousands of majestic rocky islands will become one of the most memorable memories of your trip.
Snorkeling to see corals on Cat Ba Island
One of the attractions that attracts tourists to Cat Ba Island more is the rich, colorful and diverse coral system. Although the coral in Cat Ba is not as big and beautiful as Phu Quoc, Nha Trang, Cu Lao Cham... but it is also considered the most beautiful and typical for the waters of the Gulf of Tonkin.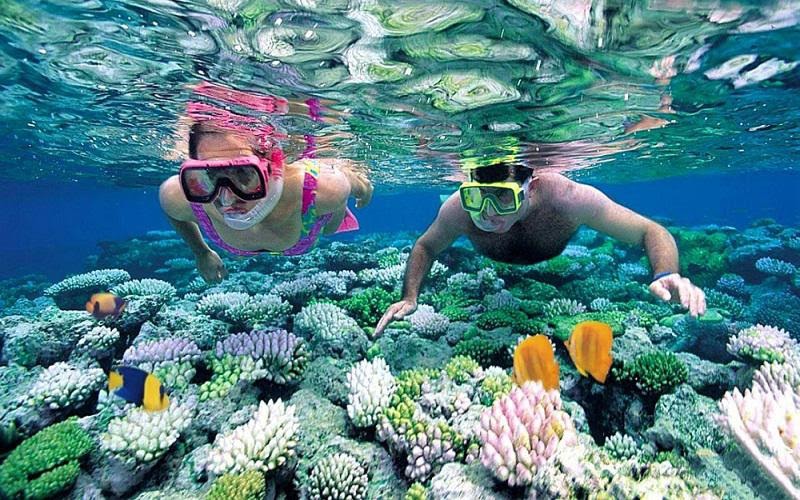 Photo: @dulichcatba
The coral reefs in Cat Ba extending from Southeast waters to Trai- Dau Be cave have great value for conservation and eco-tourism of Hai Phong. Talking about the diversity, coral in Cat Ba island is also ranked first and second with 193 species of coral, including hard coral, bull coral, soft coral, and horn coral. Coral in Cat Ba island is mainly concentrated on Cat Dua island, Ba Trai Dao island, Ang Mat island, and Mui Hong island.
If you travel to Cat Ba, try scuba diving to explore Cat Ba island and have interesting experiences during your trip.
Meet Our Experts
Request a quote
Please make sure your email is correct.