Best Beaches In Lan Ha Bay That You Should Not Miss
Beach lovers who don't mind venturing a bit further to Lan Ha Bay are rewarded with mesmerizing beaches. Most are calm and primitive, perfect for unwinding. Discover the best stretches of beaches in Lan Ha Bay in the list below!
1. Ba Trai Dao Beach
Best for: rock climbing, swimming, and kayaking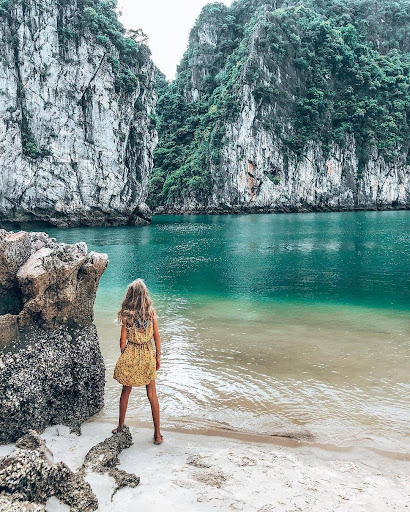 Ba Trai Dao or Three Peaches Beach is arguably the most famous beach in Lan Ha Bay. It's about 23km from Bai Chay Tourist Wharf and is included in various cruise itineraries. The beach's name originates from three small limestone mountains rising amidst clear waters which look like three peaches from above. If you're a climber or adventure seeker, take your gear with you and enjoy kayaking and rock climbing in the beach area. However, Ba Trai Dao Beach is only accessible for 2 - 3 hours per day due to strong tides. 
2. Van Boi Beach
Best for: swimming, kayaking, and diving to see coral reefs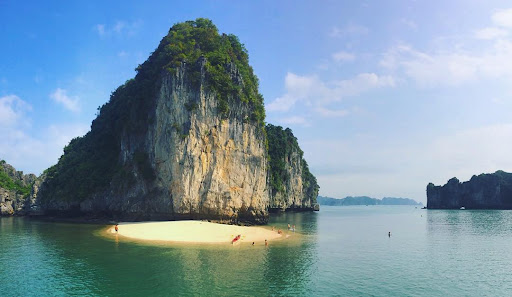 Surrounded by a scattering of limestone karsts just opposite Tortoise Island, the smooth sandy strip on Van Boi Beach is a great spot to catch a tan. Shallow and crystal waters are not only stunning but also perfect for a cool dip swim. Van Boi Beach is also replete with colorful coral reefs looming under the turquoise waters. Besides swimming and diving, tourists can find their own exclusive space at the foot of craggy cliffs and a breeze fresh atmosphere. 
3. Cat Dua Beaches
Best for: relaxing
 
Only 2km from Cat Ba Town, Cat Dua Beaches including Cat Dua 1 and Cat Dua 2 embrace the tiny Cat Dua Island (also called Monkey Island). To reach the beach, you need to take a 10-minute boat transfer from Ben Beo Pier to the island. Stretching for 1km, both two Cat Dua Beaches are pristine and fringed by soft sands and pineapple trees. Cat Dua Beach is wider while Cat Dua 2 is much quieter. From Cat Dua 2, tourists can rent a boat to visit Van Boi Island, Ba Trai Dao Beach, and kayak around Van Gia Floating Village. Nearby the beach, there are several ideal places for an indulgent stay namely Monkey Island Resort.
4. Cat Co Beaches 1, 2, 3
Best for: swimming, relaxing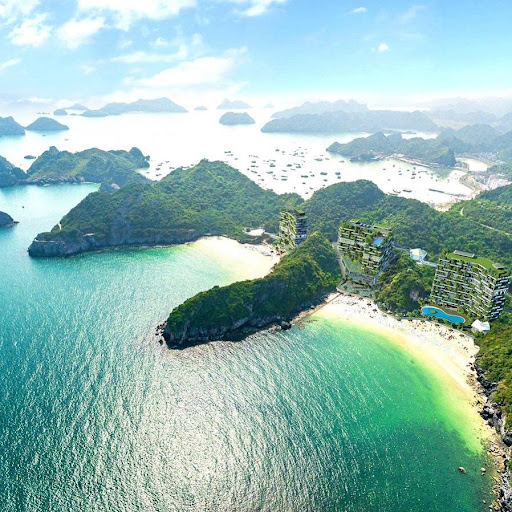 A cluster of Cat Co Beaches includes Cat Co 1, Cat Co 2, and Cat Co 3.  Each beach is separated by a small hillock and can be connected with each other through a cliff-side walkway. Those beaches are all known for picturesque scenery and cool waters. Visitors seeking deserted shorelines should head to Cat Co 1 and Cat Co 2 Beaches while fun-filled activities are found on Cat Co 3 Beach. More specifically, Cat Co 1 is the widest beach and possesses a marvelous strip of bronze sands while Cat Co 2 is lesser-known and quite mysterious. Lastly, Cat Co 3 is the busiest and most modern beach stretch with a rise of high-quality hotels, resorts, and recreational amenities. 
Meet Our Experts
Request a quote
Please make sure your email is correct.