Travel experience on Cat Ba Island, Hai Phong
Geographical location of Cat Ba island
Located 50km east of Hai Phong city, Cat Ba archipelago in Cat Hai island district is made up of more than 300 large and small islands. Cat Ba Island is famous for its towering limestone mountains, mangrove forests and many beautiful beaches. Beautiful scenery and rich island life make Cat Ba Island increasingly attractive to tourists.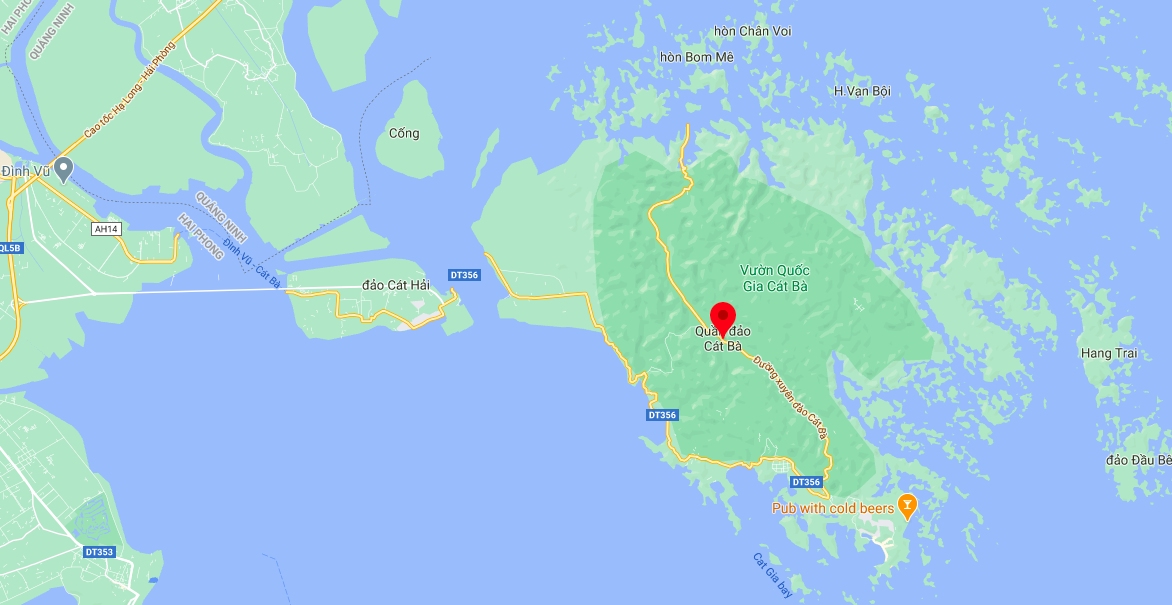 Cat Ba island ( Google Maps)
Distance and travel time to Cat Ba island
| | | |
| --- | --- | --- |
| Location | Distance (Km) | Travel time |
| HaLong City | 40km | 1-2h (Car, motorbike, ferry) |
| Hanoi | 135km | 2-3h (Car, motorbike, ferry) |
| Nghe An | 354km | 4-6h (Car, plane, ferry) |
| Hue | 696km | 5-7h (Car, plane, ferry) |
| Danang | 796km | 5-7h (Car, plane, ferry) |
| Nha Trang | 1295km | 6-8h (Car, plane, ferry) |
| Da Lat | 1405km | 6-8h (Car, plane, ferry) |
| Ho Chi Minh City | 1800km | 6-8h (Car, plane, ferry) |
| Can Tho | 1989km | 6-8h (Car, plane, ferry) |
Why should you choose Cat Ba?
If you still don't know where to go to play this weekend, don't hesitate to take the time to come to Cat Ba Island, a very chill check-in paradise of young people right near Hanoi!
There are many features that make up Cat Ba island tourism. There are hundreds of fine white sand beaches winding at the foot of the mountain, majestic rugged limestone mountains amidst the calm jade green water and especially Cat Ba national forest - the extremely large biosphere, the house. of many rare and precious plant and animal species in Vietnam.
Visitors coming here cannot ignore the top most beautiful natural beaches in the North such as Cat Co 1,2,3, Cat Dua beach, the famous ancient fishing village of Cai Beo, Viet Hai and Monkey Island. Many tourists also choose to visit Cat Ba Island combined with Lan Ha Bay which is very convenient.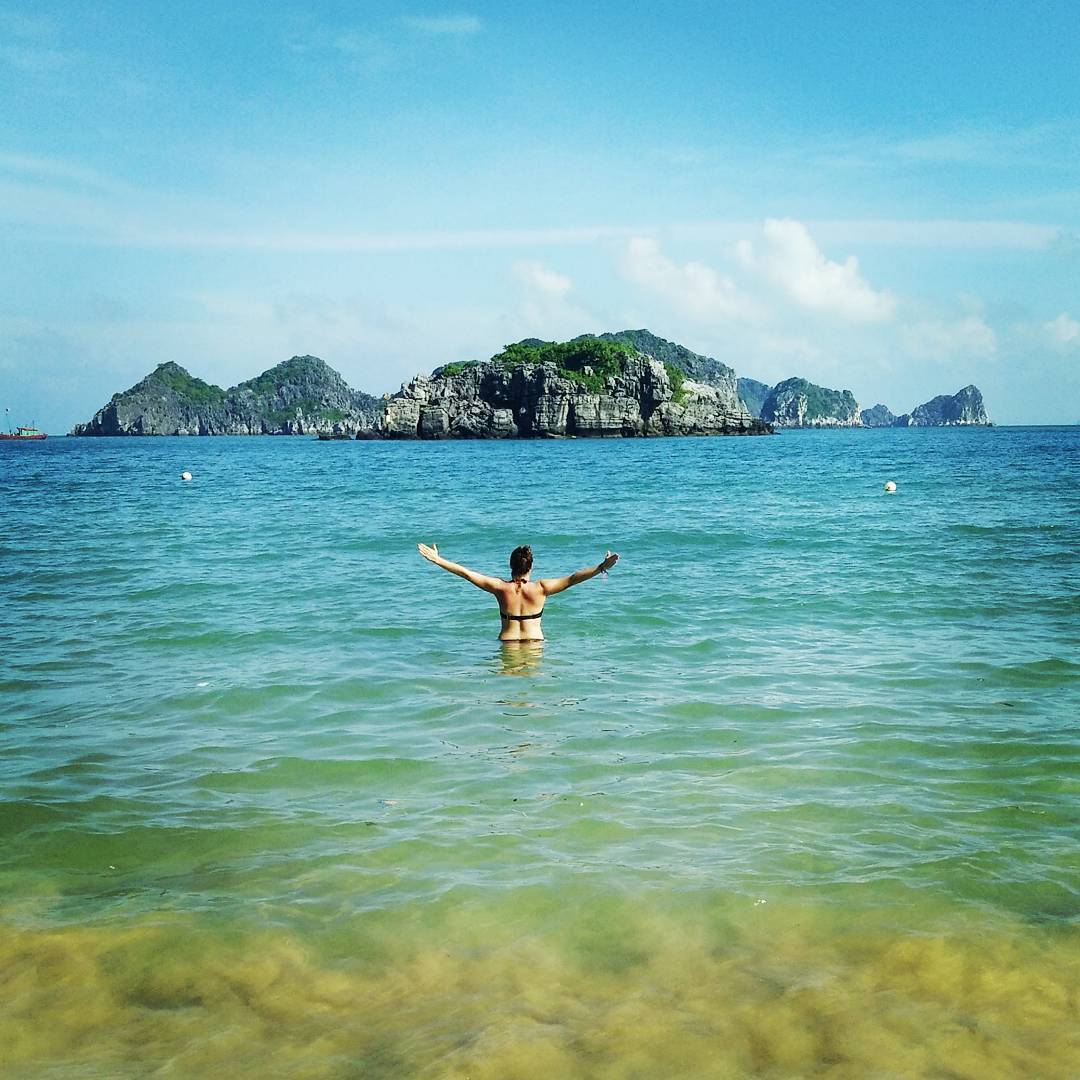 Photo: @lu_juju_l - Cat Co 2 Beach
In addition to the charming natural scenery, the experience on Cat Ba Island is equally attractive. Visitors will have the opportunity to snorkel to see the red coral reef and many precious aquatic animals, swim & walk on the beach, kayak, trek in the forest, climb mountains, visit caves, cycle around. town at night…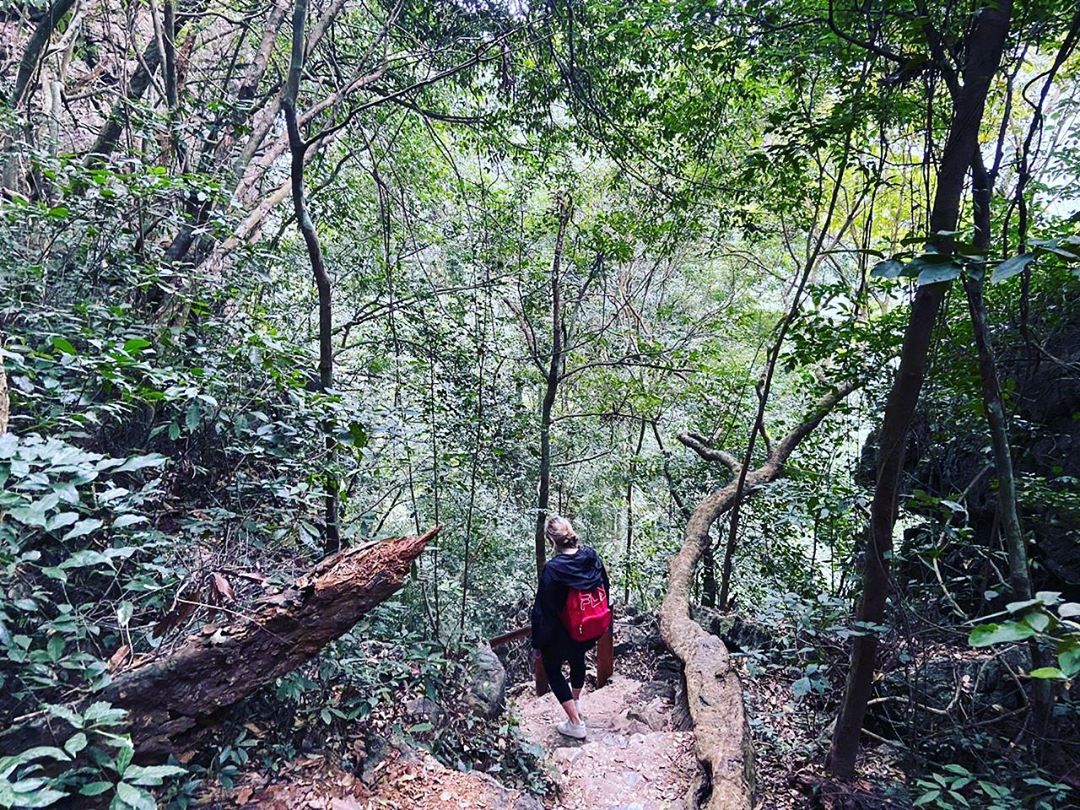 Photo: @viajerosinquietook - Exploring Cat Ba Island
How to get to Cat Ba Island?
Starting from Hanoi, there are many bus companies going to Cat Ba island such as Good Morning Cat Ba, Cat Ba Express, Hoang Long Bus and Orient Travel.
For Good Morning Cat Ba, the bus goes from Hanoi to Got ferry station and moves on a speedboat to Cat Ba island. There will be another bus to take you to the center of Cat Ba town. Total travel time is about 3.5 hours and costs 220,000 VND.
Daily fixed departure time:
Hanoi – Cat Ba: 7:30, 10:30, 14:00
Cat Ba – Hanoi: 9:00, 12:30, 16:00
You can book a car via hotline: 0914 607 571/ 0913 096 281/0888 000 896. Email: info@goodmorningcatba.com
If you are in Hai Phong, it is also very easy for you to move to Cat Ba Island. After taking a taxi or motorbike taxi to Binh wharf, buy a ticket for a speedboat or ferry to Cat Ba island. You can choose Mekong Hoang Yen or Hadeco for about 200,000 - 240,000 VND.
From Ha Long Bay, you can choose to take Tuan Chau ferry (60,000 VND/person) or speedboat (average 150,000 VND) according to the available schedule to go to Cat Ba Island.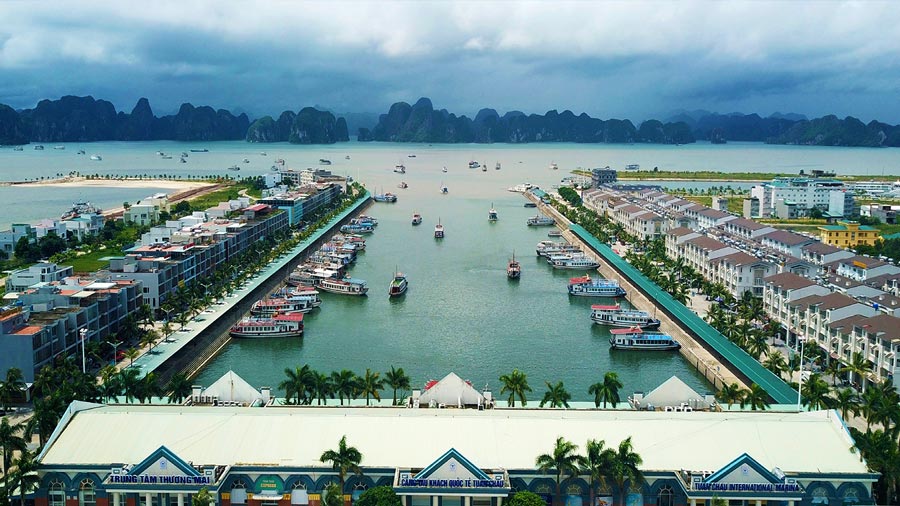 Tuan Chau Wharf
Weekly fixed departure schedule for Tuan Chau ferry:
| | | |
| --- | --- | --- |
| Departure time | Departure time (16/4 – 30/9) | Departure time (1/10 – 15/4) |
| Tuan Chau – Cat Ba | 7:30, 9:00, 11:30, 13:30, 15:00 | 7:30, 11:30, 15:00 |
| Cat Ba – Tuan Chau | 9:00, 11:30, 13:00, 15:00, 16:00 | 9:00, 13:00, 15:00 |
Cruise on Cat Ba route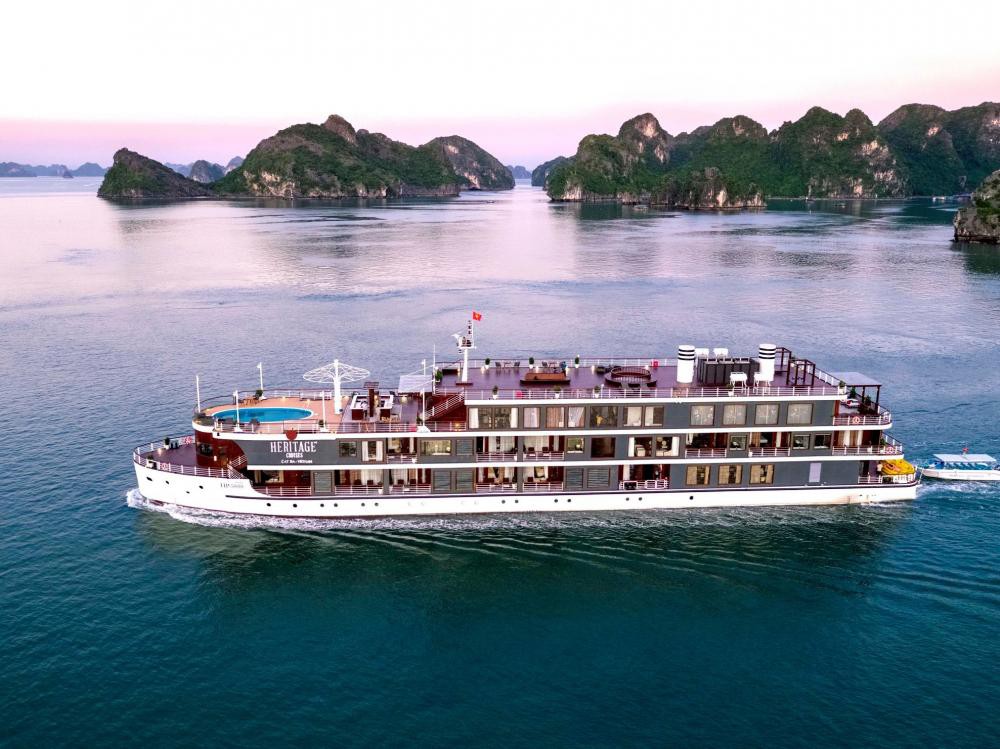 Heritage cruise ship Heritage Binh Chuan Cat Ba
Cruise
Departure Terminal

Line

Heritage Cruise Binh Chuan Cat Ba
Ben Got, Hai Phong
Ben Got - Ba Trai Dao beach - Sang Dark cave
Era Cruise
Ben Got, Hai Phong
Ben Got - Ba Trai Dao / Tra Bau beach
– Light and Dark cave
Orchid Cruise
Ben Got, Hai Phong
Ben Got - Cat Ba Island - Trung Trang Cave
– Tra Bau area - Frog Pond area
Where to go, what to play when coming to Cat Ba?
Photo: @maria_anagr - Climbing experience on Cat Ba Island
Explore Cat Ba National Park: 15km from the center of Cat Ba town, Cat Ba National Park occupies most of the island's area. It has lush green landscapes, dense tropical forests and diverse terrestrial and aquatic ecosystems. Do not miss the opportunity to trek and encounter the rare white-headed langur on Cat Ba island.
Cycling around Viet Hai fishing village: 45 minutes from Beo wharf, you will reach the fishing village area. Located in the heart of Cat Ba National Park, Viet Hai fishing village is famous for its peaceful and poetic features. Join a cycling tour around the village to see the natural scenery, enjoy the fresh air and admire the ancient house architecture.
Watch the sunset on Cannon Fort: located at an altitude of 177m, Cannon Fort has the best view of Cat Ba Island and Lan Ha Bay. The sunset from the fortress becomes extremely romantic.
Visit Monkey Island: only 15 minutes by speedboat from Beo wharf, Monkey Island is located on Nam Cat island area, only 1km from Cat Ba town center. Coming here, you will have the opportunity to encounter more than 20 different species of monkeys and immerse yourself in nature.
Swimming in Cat Co Island: Cat Co 1, Cat Co 2 and Cat Co 3 beaches are the 3 cleanest and most pristine beaches on Cat Ba Island. The beach is suitable for swimming, water sports and especially kayaking (At Cat Co 3).
Climbing: if you are passionate about this extreme sport, you can go to ideal places such as Dau Be island, Ba Trai Dao island, cliffs in Ben Beo.
Explore caves: Cat Ba island owns a series of caves of various shapes and sizes and is almost untouched such as Trung Trang cave, Quan Y cave, Da Hoa cave...
What is the best season to go to Cat Ba?
Cat Ba tourism is especially active with domestic visitors from April to November, especially in the summer. This is a great time to participate in outdoor activities, but it is also the peak season so the island is quite crowded.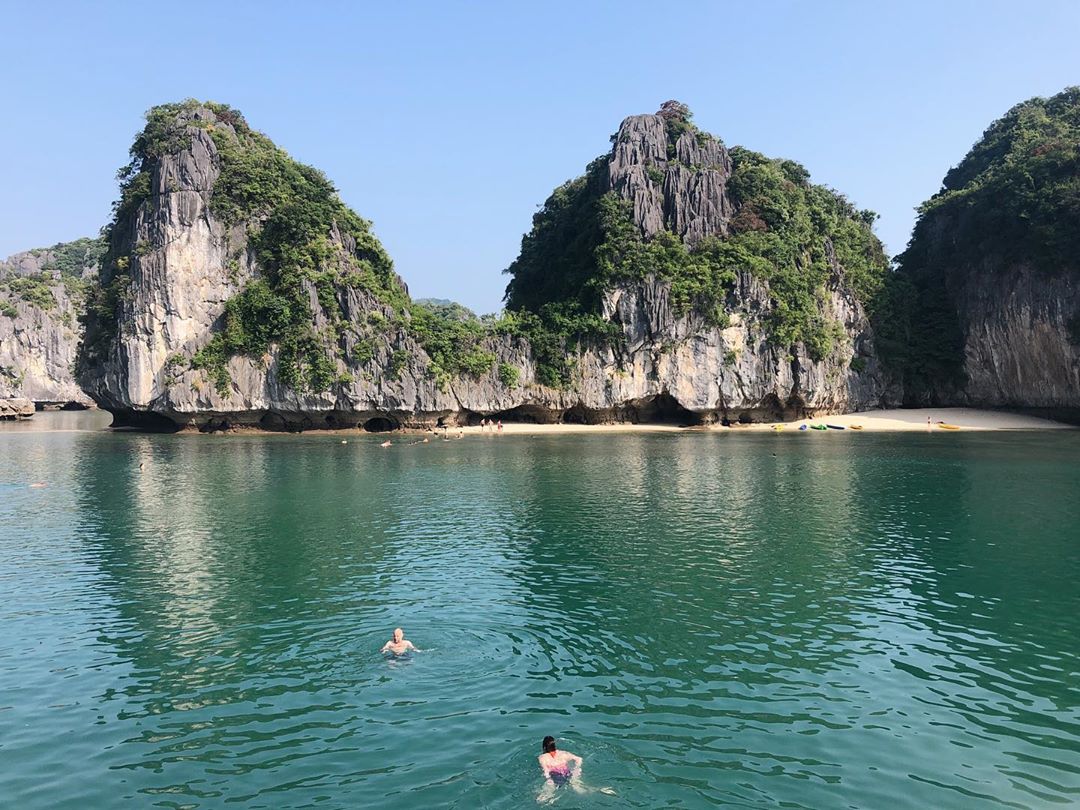 Photo: @carsonautri - Choose the right travel time to have a great vacation in Cat Ba island
Meanwhile, international tourists often choose to travel to the island from November to March to enjoy the quiet and cool atmosphere.
So where on the island?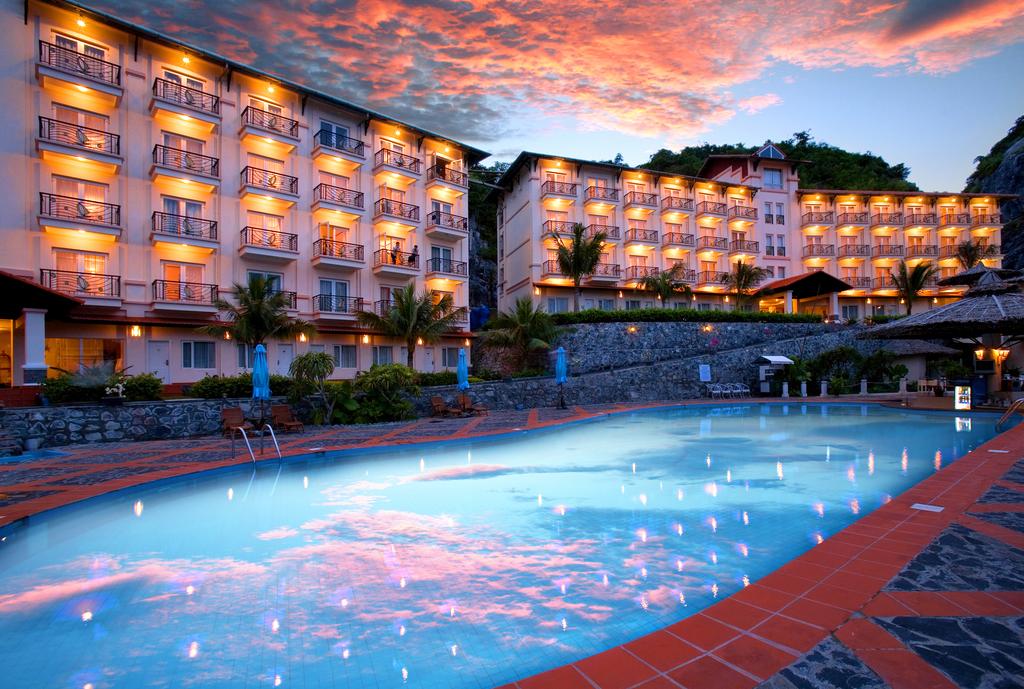 Catba Island Resort & Spa
Cat Ba Island Resort & Spa: 4-star standard hotel very close to Cat Co 1 beach. Room rates range from 1,500,000 to 3,000,000 VND/night.
Cat Ba Sunrise Hotel: 2-star hotel near the center, clean rooms and only 800m from Cat Co 1 and 2 beaches.
Sea Pearl Hotel: 3-star hotel with full facilities, swimming pool, spa services and very close to Cat Ba pier. Room price is 700,000 - 1,500,000 VND/night.
Hai Son Hotel: budget hotel costs 300,000 - 500,000 / night, convenient to move to entertainment places on the island.
See more: Cruises visit Cat Ba Island
Meet Our Experts
Request a quote
Please make sure your email is correct.