Ha Long Pelican Cruise
32 Anh Dao, Bai Chay, Tuan Chau, Ha Long, Vietnam
Show map
Price from: 4,650,000đ (Save 29%)
3,300,000 đ/pax
Booked 3 times in the last 24 hours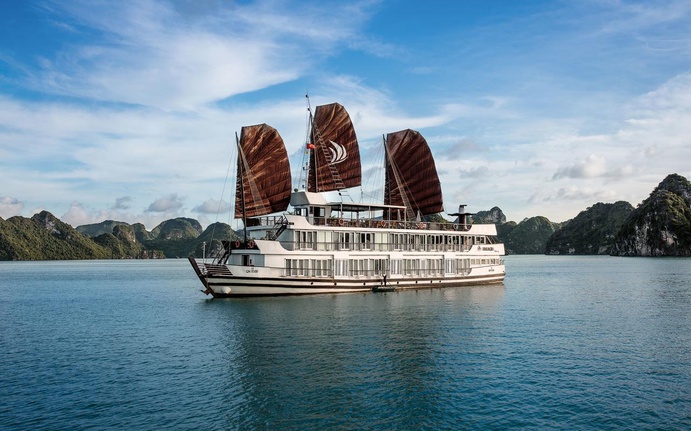 View all 45 photos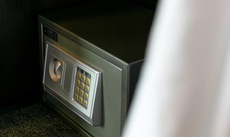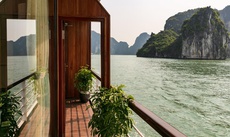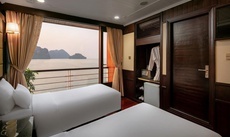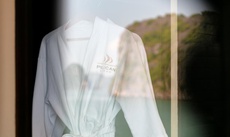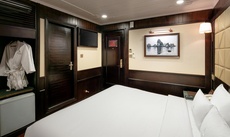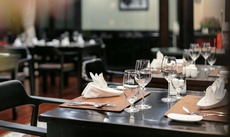 Pelican Cruise is one of the first cruises in Ha Long Bay.
Cozy rooms, fully equipped with safety equipment.
The restaurant serves delicious food, full of Vietnamese - European flavors.
Exciting itinerary to most of the highlights of the bay and get to see the most authentic beauty of Ha Long Bay.
Rooms & rates
Select date and package options
Clear all
Accommodation Type
Deluxe Cabin - 2 Days 1 Night
18 m², Max:
Royal Suite - 2 Days 1 Night
30 m², Max:
Suite Ocean View - 2 Days 1 Night
18 m², Max:
Deluxe Family For 4 Pax - 2 days 1 night
36 m², Max:
Family Suite For 4 Pax - 2 days 1 night
36 m², Max:
Complete all required fields to continue
(Child Policy & Extra Bed Charge) )
About Ha Long Pelican Cruise
​Your visit to natural wonders will be made more memorable with Pelican Cruises. As one of the first 5-star cruises on Ha Long Bay, up to now, Pelican Cruise has 3 steel ships that are delicately and meticulously designed by a French architect.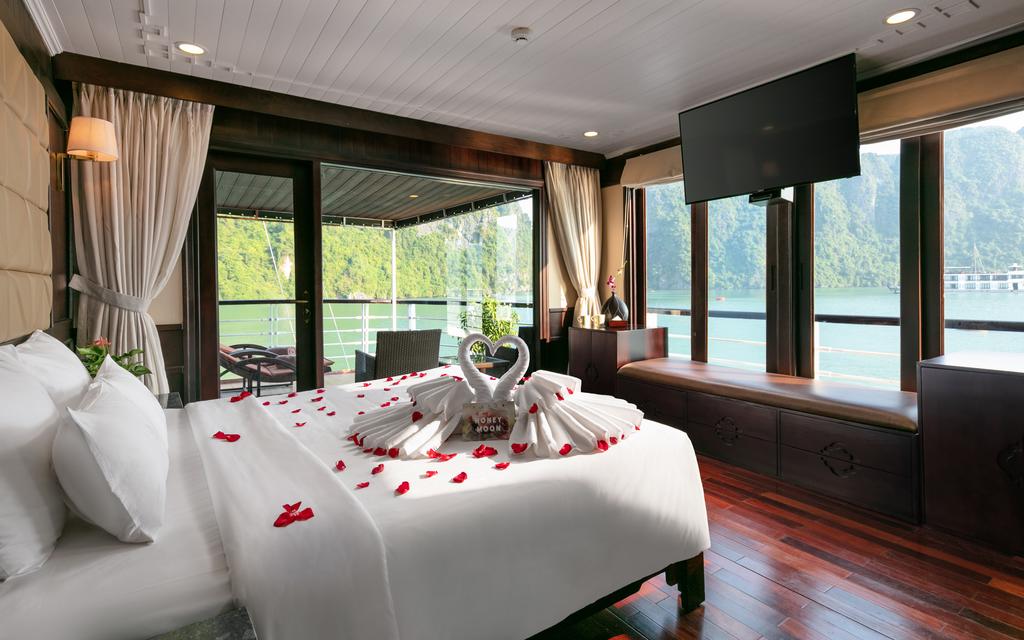 Luxury, spacious room on Pelican yacht
Varied cuisine and featured drink list promise to satisfy all the most demanding diners. The restaurant serves a buffet breakfast and 2 main meals in attractive Vietnamese and European styles. You also have the option of sunbathing and enjoying the fresh air with a cocktail on the deck. Each cruise has 22 rooms ranging from 16-30m2 in size, and is provided with natural wood floors, handcrafted wooden furniture and other high-class amenities. Royal Suite is the largest room with a private terrace and balcony.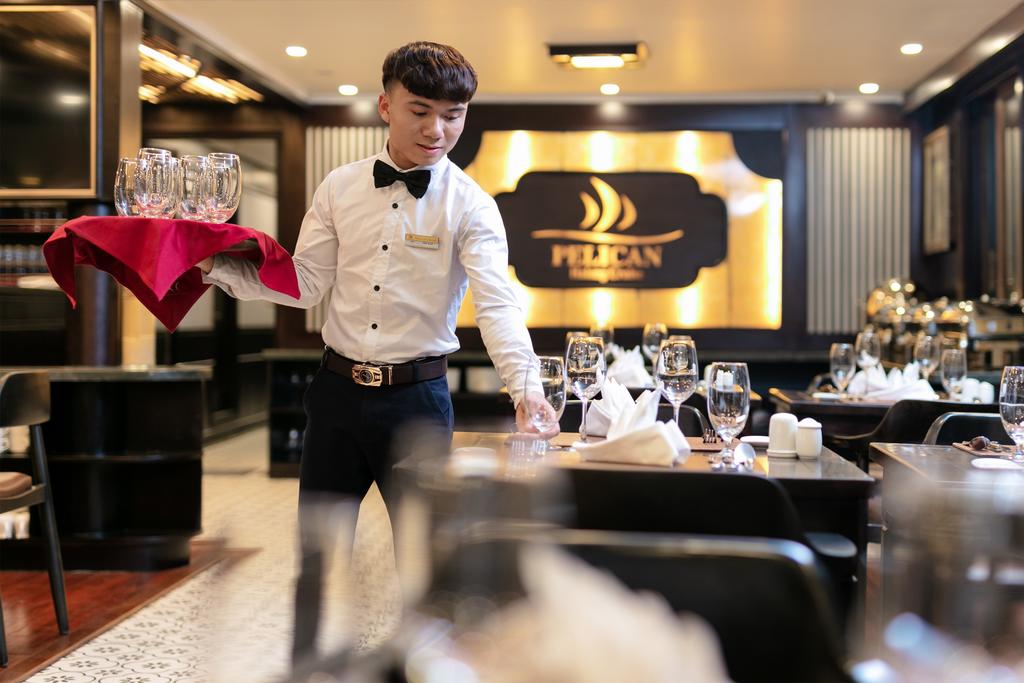 Dedicated, professional staff on board the yacht Pelican
Itinerary for 2 days 1 night or 3 days 2 nights on board flexible with attractive activities such as visiting Tung Sau pearl farm, swimming in TiTop beach and exploring Sung Sot cave.
Things to know
Check-in time
Check-in time is from 12:15-12:30. If you are traveling by yourself, please be at the pier no later than 11:45 am to check in before boarding.
Check-out time
Check out time is from 9:30am to 10:30am depending on the schedule of each cruise. After check-out, you will be served lunch on board before the ship docked.
Check-in policy
Please send a photo of the passenger's ID card or birth certificate at least 5 days before the tour departure and bring these identification documents when checking in.
Rates include
2 days 1 night cruise with Pelican.
Luxury room and facilities as ordered.
All onboard meals as mentioned in the itinerary.
Kayaking, cooking demonstration, Tai chi session, bamboo boating, beach (if the weather permits), movies, squid fishing, music entertainment.
English speaking tour guide and onboard service fee.
Welcoming drink, two bottles of water in cabin.
Onboard insurance, sightseeing fees and value added tax.
Price not included
Hanoi – Ha Long transportation (luxury van is available to be booked): $25/adult and $15/child round trip
Massage treatment (available to be booked in advance).
Personal expenses and services not included in the service include.
Children, extra bed and weekend surcharge
Each cruise has its own rules regarding child surcharges and weekend surcharges. Please refer to the child surcharge information in the room rate section.
Cancellation of reservation
The above prices are subject to general conditions of non-refundable/cancellation and date change is allowed. In case you want to change the date, please refer to the regulations on changing the date.
Cancellation due to weather conditions
The cancellation of trip due to weather conditions will be specified directly by the Bay Management Board. Please refer to Halong Cruise's delay/cancellation policy due to weather conditions.
Frequently asked questions
Does Pelican Cruise offer a shuttle service?
Pelican Cruise has a round trip transfer service from Hanoi to Ha Long Bay. It costs $25/adult and $15/child for a round trip.
How many people can the family room accommodate?
Family room on Pelican Cruise can accommodate 3 adults and 2 children.
Does Pelican Cruise have a children's play area?
Pelican Cruise does not have a separate play area and service for children.
Do I have to pay to go kayaking?
No. Kayaking service is included in the tour price.
Can I smoke on board?
The Pelican Cruise has a designated smoking area.
If I am in Ha Long, where should I go to take the train?
Pelican Cruise departs at Tuan Chau Pier in Ha Long City, Quang Ninh. Please be at the pier at 11:30 for check-in procedures.
Is it mandatory to tip employees?
Tips are completely optional. If you are satisfied with the trip and the services on board, you can give a tip to the crew on board to encourage them.
Maps and Itineraries
Pelican Cruise departs from Tuan Chau Marina, Halong, Quang Ninh
You can see the detailed 2 day-1 night itinerary here.
Reviews (31)
| | | |
| --- | --- | --- |
| 5 star | | 15 reviews |
| 4 star | | 16 reviews |
| 3 star | | 0 reviews |
| 2 star | | 0 reviews |
| 1 star | | 0 reviews |
Ronald
I had a wonderful stay on the Pelican Ha Long cruise. The ship is well maintained. I love the wooden boat and the classic design. The staff made the trip really enjoyable and unforgettable.
helpful (2)
1 year, 8 months ago
Jamie
Ha Long Bay is charming. There are lots of forested islands and we visited the largest and most beautiful cave on one of them (Surprising cave). Our room are clean and fully furnished. The guide on board are enthusiastic and friendly. Thank you!
helpful (1)
1 year, 8 months ago
Brian
My family had a fun time together on Pelican Cruise. Thank you Cruisehalongbay for booking this trip for us.
helpful (2)
1 year, 8 months ago
Oliver
I spent 2 days 1 night on Pelican Cruise at the end of my trip. Halong Bay is gorgeous and the service on Pelican is more than enough for us. Highly recommended!
helpful (2)
1 year, 8 months ago
Leopard
A nice 4-star cruise for budget-minded travelers. We prefer to visit Halong Bay so they suggested we book Pelican. Everything is very fine. Food was plentiful with many Vietnamese dishes. The cabin is neat and clean. Staff is welcoming. Thank you!
helpful (2)
1 year, 8 months ago
Harish Malik
My family and I enjoyed the program on Pelican Cruise very much. The trip to the cave was very interesting. Titop beach is small but it is suitable for a quick dip after hiking. View from the top is amazing.
helpful (2)
3 years, 7 months ago
Mai Thảo
Good cabin, delicious food, friendly staff.
helpful (2)
3 years, 8 months ago
Mike
Visiting Ha Long Bay on the Ti top - Sung Sot route on the Pelican boat was amazing. Everything is carefully arranged by the staff here. Only one minus point is that the morning coffee is not very hot.
helpful (3)
3 years, 3 months ago
Faith
We enjoyed kayaking at the pearl farm. The trip to the cave was nice yet very crowded. Food was okay but not excellent.
helpful (2)
3 years, 9 months ago
Minh Hồng
Good tour quality, attentive staff, my room has a balcony so I can comfortably watch the beautiful scenery of the bay. I woke up late, so I couldn't participate in the Tai Chi session. Promise to come back.
helpful (2)
3 years, 8 months ago
Sơn Tùng
The trip to visit Ha Long Bay on the Pelican made me very satisfied. The ship image is the same as advertised. The schedule to visit many points, the tour guide has extensive knowledge, takes care of guests carefully, the lunch buffet is quite delicious and has a variety of food. The only regret is that it was raining at night, so I couldn't get on the deck.
helpful (2)
3 years, 8 months ago
Mai Ly
Beautiful boat, good rooms, well-functioning equipment, full schedule like other Ha Long Bay cruise ships and especially extremely friendly and enthusiastic staff, taking care of guests like family mine makes me feel very satisfied.
helpful (2)
3 years, 6 months ago
Lê Quỳnh
I booked Pelican cruise 2 days 1 night with scheduled pick up in the old town by highway car. Arriving in Ha Long after more than 2 hours of driving, me and the guests on the boat had lunch on the boat before participating in activities such as visiting Tung Sau, swimming at Ti Top beach, watching the sunset in the afternoon, and enjoying the evening. squid fishing at night and practice Tai Chi in the morning. I also took some really nice pictures while I was here.
helpful (2)
3 years, 7 months ago
Nhi
The most impressive part of the trip on the Pelican is the staff. They are very professional, always smiling, dedicated to serving, bringing customers fresh and delicious food. Besides, there is also the enthusiastic reminder of the guide and the captain. Thank you very much.
helpful (2)
3 years, 5 months ago
Trúc Bùi
In general, the ship is clean, quite beautiful, although not very new. The activities at night make visitors on the boat very excited. The car moves quite comfortably, drive carefully, drive safely.
helpful (1)
3 years, 3 months ago
Anh Phúc
An unforgettable experience on Pelican cruise: Luxury, courtesy, dedication, professionalism, if dinner is buffet, it will be more wonderful
helpful (1)
3 years, 8 months ago
Lan Ngọc
I pay a little more money to upgrade to a room with a bath tub and sundeck, in the morning I can sit out on the porch and sip a cup of coffee. In the room, there are full amenities such as television, mini fridge, bathroom amenities like a hotel. Although the boat goes out to sea and doesn't return to shore until the next day, the shipyard always prepares everything carefully to ensure the best service for guests. I appreciate this.
helpful (3)
3 years, 6 months ago
Lâm Uyên
Everything is very good, the cruise schedule is good, the food is delicious, the staff is enthusiastic and cute. My favorite is kayaking and night squid fishing.
helpful (0)
3 years, 3 months ago
Anh Việt
A quite relaxing and comfortable trip with nearly 3 hours sitting on a 16-seat transit vehicle, the driver stopped in the middle of the road for guests to take a break. Friendly staff, warm welcome and made my own vegetarian food for my mother. The cruise schedule to visit the famous spots of Ha Long Bay, perhaps because of that, is quite crowded at the attractions. Will definitely choose Pelican again
helpful (1)
3 years, 7 months ago
Thành Sơn
Nice ship, good food with a variety of Asian-European combinations. We had a great time on board and made many friends from different localities.
helpful (1)
3 years, 4 months ago
Lê Giao
Thank you to the Pelican crew for helping me and my friends have an unforgettable trip in Ha Long Bay. We were well taken care of from the time we were picked up from the hotel in the old town until the time we left and were able to participate in exciting activities on board. Hope to have the opportunity to take the cruise again.
helpful (1)
3 years, 7 months ago
Trung Hiếu
Good experience on Pelican Cruise during the 2 days 1 night trip last weekend. The boat has a good interior, delicious food and very cute waiters that have given visitors an impressive stay. Would definitely recommend
helpful (2)
3 years, 6 months ago
Kristen Le
Great trip, beautiful cruise, reasonable price, very attentive service staff, delicious food. Our group was guided by a brother who was very enthusiastic, especially when he took pictures very professionally, so we asked him to take pictures for the whole family.
helpful (2)
3 years, 7 months ago
Kiều Hạnh
I had the opportunity to explore Ha Long Bay on the Pelican cruise last summer. Boats move through hundreds of different large and small limestone islands, we can also participate in activities under the enthusiastic guidance of your guide. I enjoyed the evening being able to socialize with everyone, buy discounted drinks during Happy Hour, and relax on the deck. The food on board is also quite good.
helpful (1)
3 years, 6 months ago
Khả Ái
Pelican Cruise gives my family a memorable experience, although the boat is a bit old and the equipment is not as modern as the 5 star ships, but it is clean, the food and service is good, professional is all the more important. The ship also shares the same activities to visit Ha Long Bay as other 4- and 5-star ships.
helpful (2)
3 years, 8 months ago
Tuấn Anh
The service staff on the ship is very nice, the facilities on the ship are good, but the ship does not dock close to the wharf but has to travel by small boat to get on the main ship. The cruise schedule is rich with many interesting activities such as boating, cooking class, night squid fishing, visiting caves, swimming...
helpful (1)
3 years, 8 months ago
Thế An
I booked a Royal Suite on board the Pelican for a trip to celebrate our wedding anniversary. This room is more expensive than other rooms but the area is large, with large windows and a private balcony on the 2nd floor, I really like this room. In addition, the staff on the cruise also decorate the room and give them free cakes, the food is very attractive. Really surprised about the excellent service of the cruise. I will definitely recommend to family and friends.
helpful (1)
3 years, 9 months ago
Lê Minh Hồng
In general, the Pelican cruise service is quite good, the room is clean, if you book a room on the 2nd floor, it will be airy and have a wider view. The tour guide knows how to lead the group, has a wide understanding and humor that has brought me and other guests on board a feeling of joy and excitement during the trip.
helpful (1)
3 years, 6 months ago
Mai Hiền
Compared to the price paid, the things that I and my family get back from the Pelican ship are much more than that. Very clean rooms and common areas, delicious food, attentive staff. The schedule to visit many interesting places and luck to go on a sunny day makes it even more enjoyable.
helpful (1)
3 years, 7 months ago
Kim Ngân
helpful (2)
3 years, 7 months ago
Nguyễn Công Hải
Pelican cruise is quite old, but listening to the staff say, they still stop operating for about 1 month every year for warranty and repair. The room is ok, the bed is spacious, the food is good, the price is reasonable.
helpful (1)
3 years, 8 months ago
View all reviews
0 Comments
Be the first to comment on this page
Cruise information
Itinerary:
Ha Long Bay – Tung Sau Area – Titop Island – Surprise Cave
Operator:
Pelican Cruise Joint Stock Company (Pelican Group)
Meet Our Experts
Request a quote
Please make sure your email is correct.
Why choose us?
Better price than walk-in booking
Best price guaranteed
Highly experienced travel consultant
More than 80 cruises on offer
Exclusive seasonal deals
Easy and safe payment
Customer reviews

I am very satisfied with this trip. Thank you cruisehalongbay.com for booking the tour, helping me have a happy and …
Tuyet Bui

Thu Huong advises very enthusiastic and thoughtful, I am very satisfied with you and cruisehalongbay.com company. The quality of the …
Tran Trung

Great experience and beautiful surroundings. Beautiful train, professional staff, very attentive.
An Nhiên
You might also like...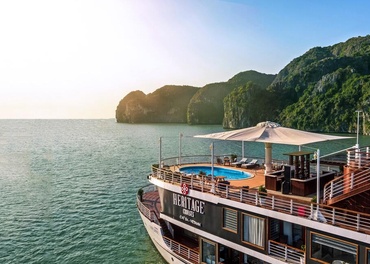 23% OFF
Lan Ha Bay
Launched 2019 - Metal ship - 20 cabins
Top cruise brand
Outdoor swimming pool
Free kayaking
Summer offer 2022
Booked 4 times in the last 24 hours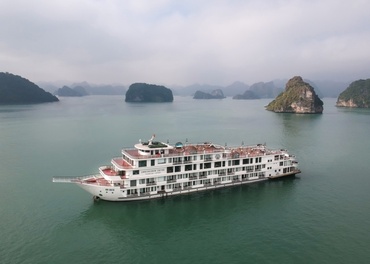 31% OFF
Ha Long Bay
Launching 2018 - Metal ship - 46 cabins
6 star cruise
Outdoor swimming pool
The only cruise with elevator
Lobster dinner
Booked 6 times in the last 24 hours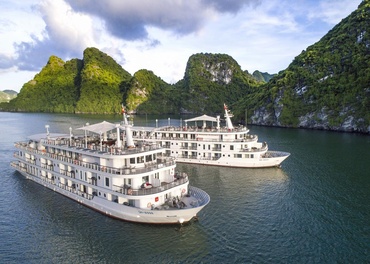 29% OFF
Ha Long Bay
Launching 2016 - Metal Vessel - 31 rooms
Top 5 star cruise
Special cuisine
No weekend surcharge
Booked 3 times in the last 24 hours